Cai Mei Khoo, Editor-in-Chief: Thomas Wee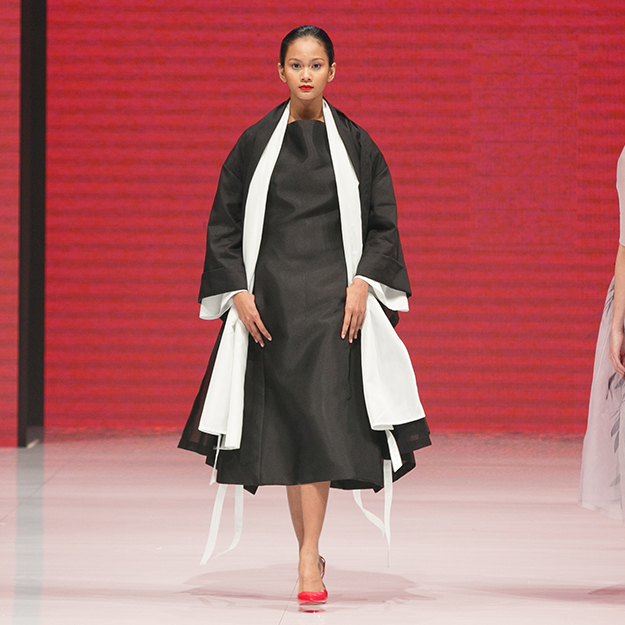 This look is possibly an antithesis to the looks Julien Macdonald showed—shiny, skimpy, bodycon dresses with slits till there, and cutouts that left little to imagination. Thomas Wee's Asian-inspired collection was simple but in its simplicity, refined elegance. This look, in particular, brought to mind the robes Japanese monks wear; a little sombre and formal, perhaps, but made modern by its gently oversized shape that's bang on trend right now. Touches of red made this monochromatic look even more impactful.
Gwen Ong, Deputy Editor: Phisit & Saxit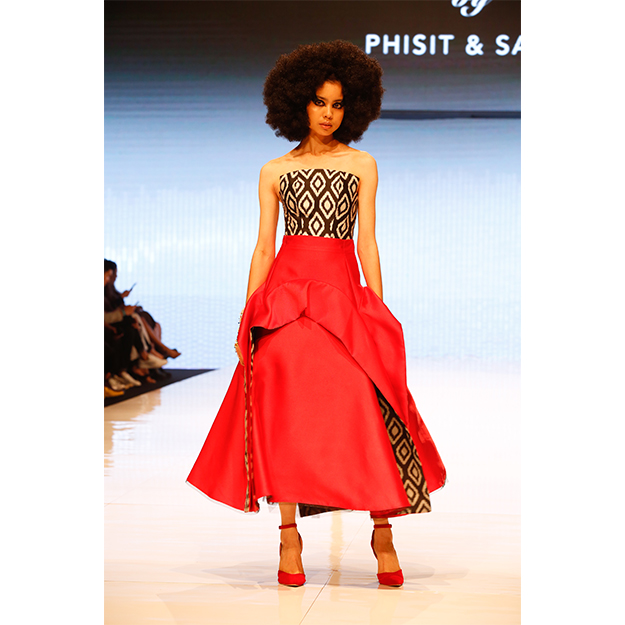 What's a fashion week without some drama right? Well, I'm looking for the good kind. For our first MBFW, I certainly saw a particular couture dress that spells beautiful romance for me. This structured brocade piece by Thai duo Phisit & Saxit with its fun layered skirt folds and eye-popping colour caught my full attention. It has the right amount of drama without being overly in your face. I also like that there's a hidden tutu underneath to channel my inner (Black?) Swan.
Joan Kong, Senior Fashion Writer: Tourne de Transmission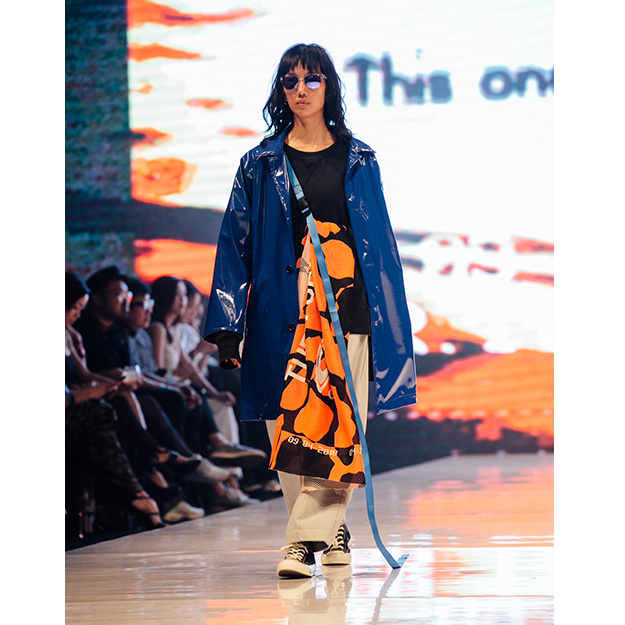 The runways from MBFW this year saw an array of pretty dresses with intricate embroideries and OTT embellishment, so the streetwear looks from London-based label Tourne de Transmission are definitely a refreshing touch. This look is a combination of all of my favourite street style trends at the moment, from the vinyl coat, string details, eye-catching layering and reflective sunglasses.
Rachel Au, Lifestyle Editor: Celest Thoi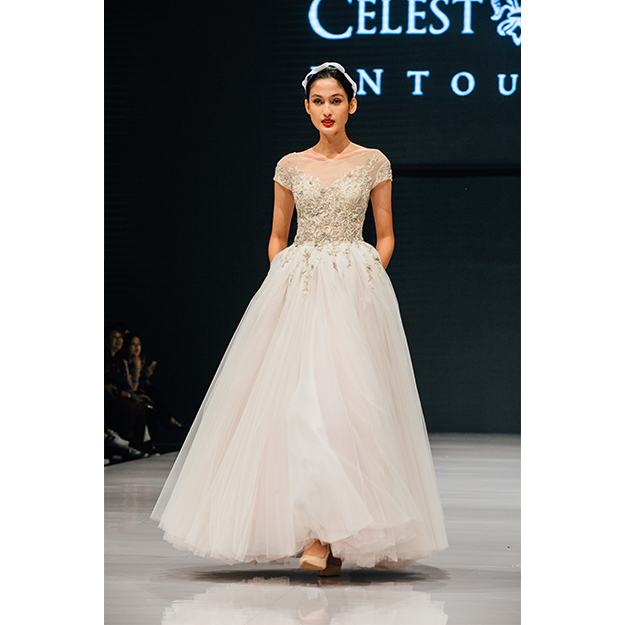 One of my weak spots is a dress with pockets. One of my main requirements for a wedding dress is one with pockets. In general, Celest Thoi never fails to impress and this time at MBFWKL 2018 is no different. In fact, this look is a dream. It's feminine, classy and I love how the soft chiffon of the skirt moves. Bonus points go to the boatneck—flattering and a stand-out. I say, "Yes," to this dress.
Loh Wei Yeen, Fashion and Beauty Writer: Sebastian Gunawan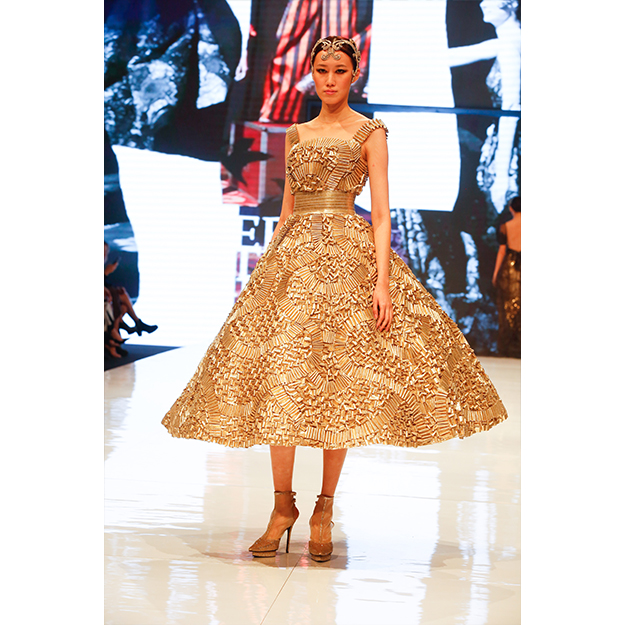 I'm not typically a fan of feminine, princess-like gowns but Sebastian Gunawan's gilded frock blew me away on the first day of MBFWKL for a few reasons. A closer look at the dress and you can tell that meticulous detailing is where his forte lies – the swirling motifs added a textured, touch-worthy finish to the look. I like the feminine juxtaposition of a voluminous skirt, one that brings to mind a girly girl meets Xena Warrior Princess vibe. Might I wear it in real life? In a heartbeat, I daresay.
Tan Su Fen, Writer: Payahui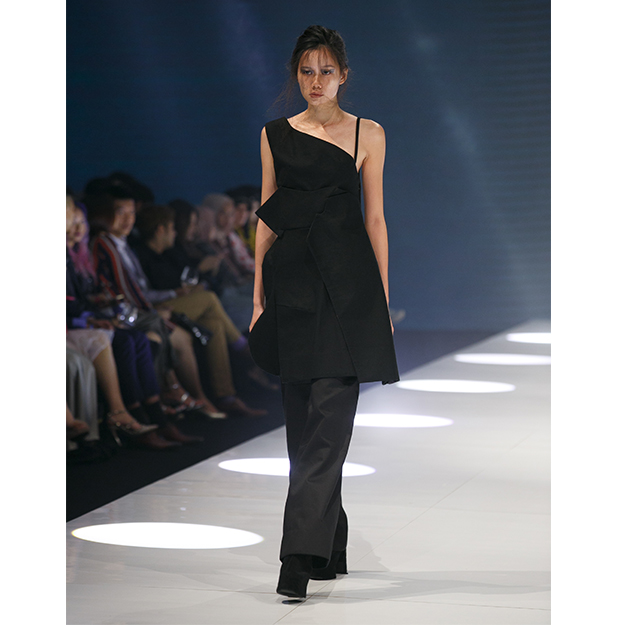 For me, when in doubt, go for black—so I naturally gravitated to the all-black ensembles on the runway at Payahui's show. There is a cool edge to the young designer's creations, more often than not accompanied by structural play that makes for wearable yet interesting silhouettes. Here, the classic LBD is given a shapely twist by way of draping, paired with leg-elongating trousers for a more sophisticated appeal.
| | |
| --- | --- |
| SHARE THE STORY | |
| Explore More | |