Features
Style ID: Shop all the best looks from Emily Cooper's fabuleux wardrobe in Season 3 of 'Emily in Paris'
Bon retour, Emily!
Images courtesy of Netflix, respective brands, Ssense, and Net-a-Porter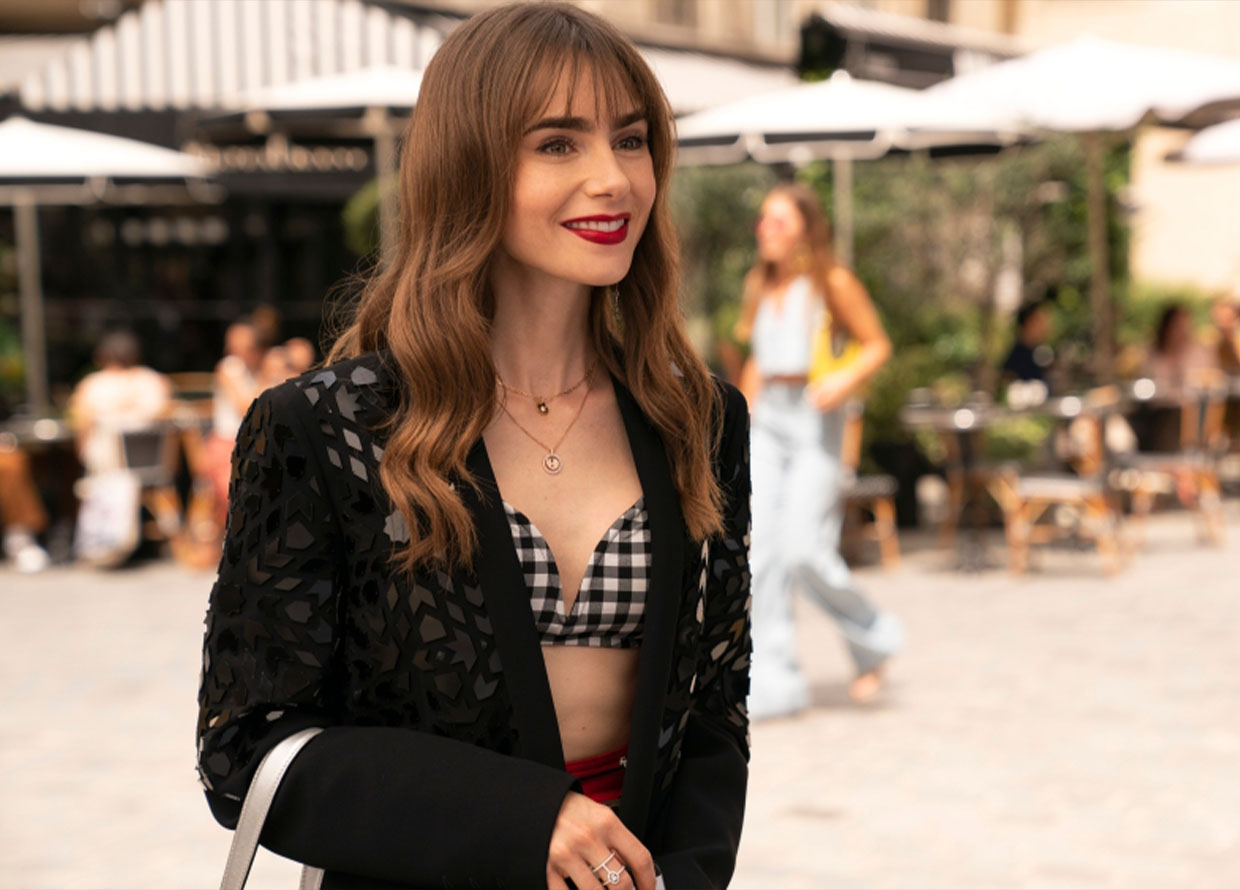 Emily in Paris season three is finally up on Netflix, arriving just in time for your Christmas weekend binge! Courtesy of the show's new costume director Marylin Fitoussi—who replaced Sex and the City's costume designer Patricia Field—the fashionista has upped the ante with her whimsical wardrobe this season, delivering even more looks than the previous seasons combined—and yes, with even more colours too. Whilst fusing ideas and visions with Lily Collins, Fitoussi has put together an impeccable wardrobe that perfectly captures Emily's flamboyant personality with fresh looks.  If you thought you've seen all of her chic over-the-top outfits, sit tight because you're in for a ride. Ahead, we've rounded up some of her best style moments in the latest season, along with shopping recommendations to emulate the fashion icon!
Cuppa with the gals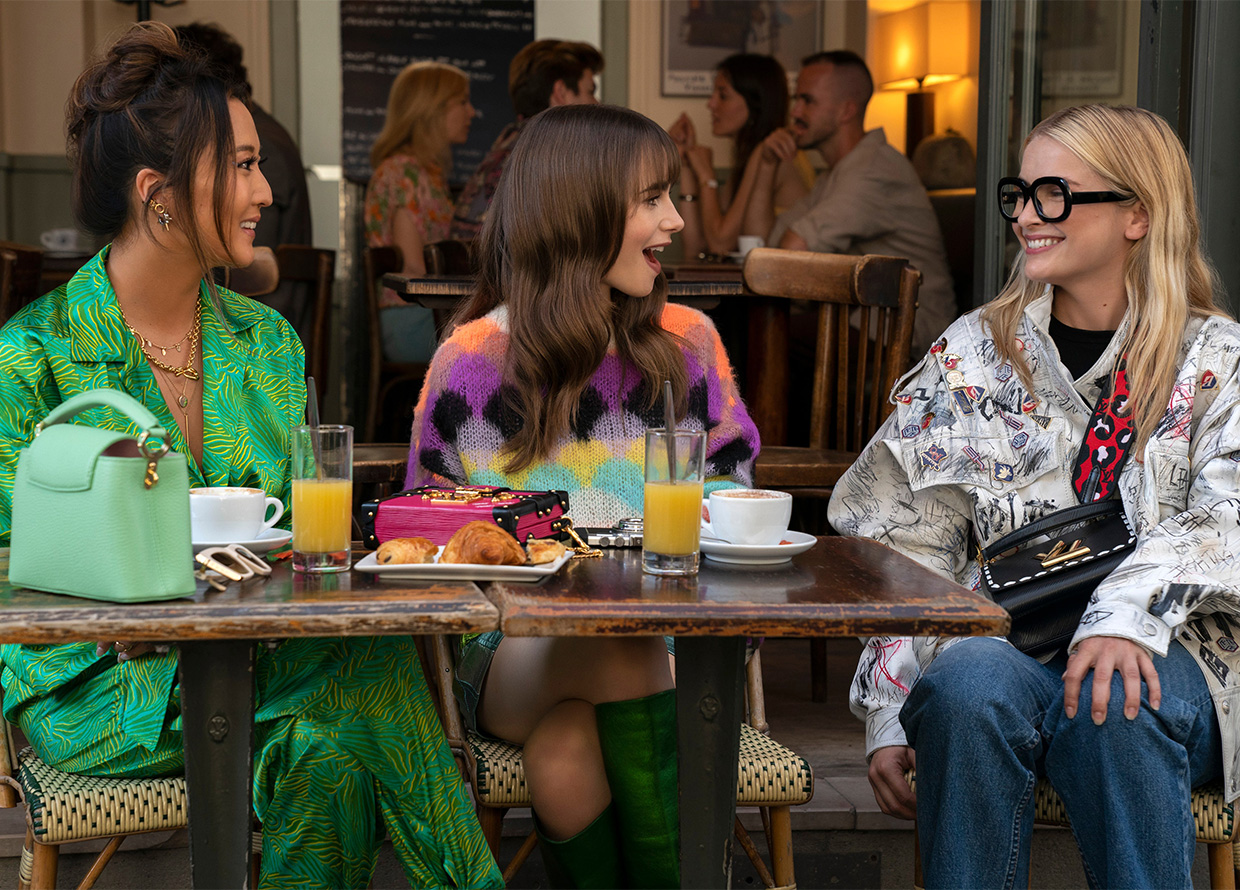 Adorned in a multi-coloured knitted sweater, iridescent shorts, and a pair of knee-high green boots, the eccentric fashionista wasted no time and pulled out all the colours for her first look of the season. Knitted sweaters are a Parisian wardrobe staple, but of course, Emily had to style it her way!

Never enough pink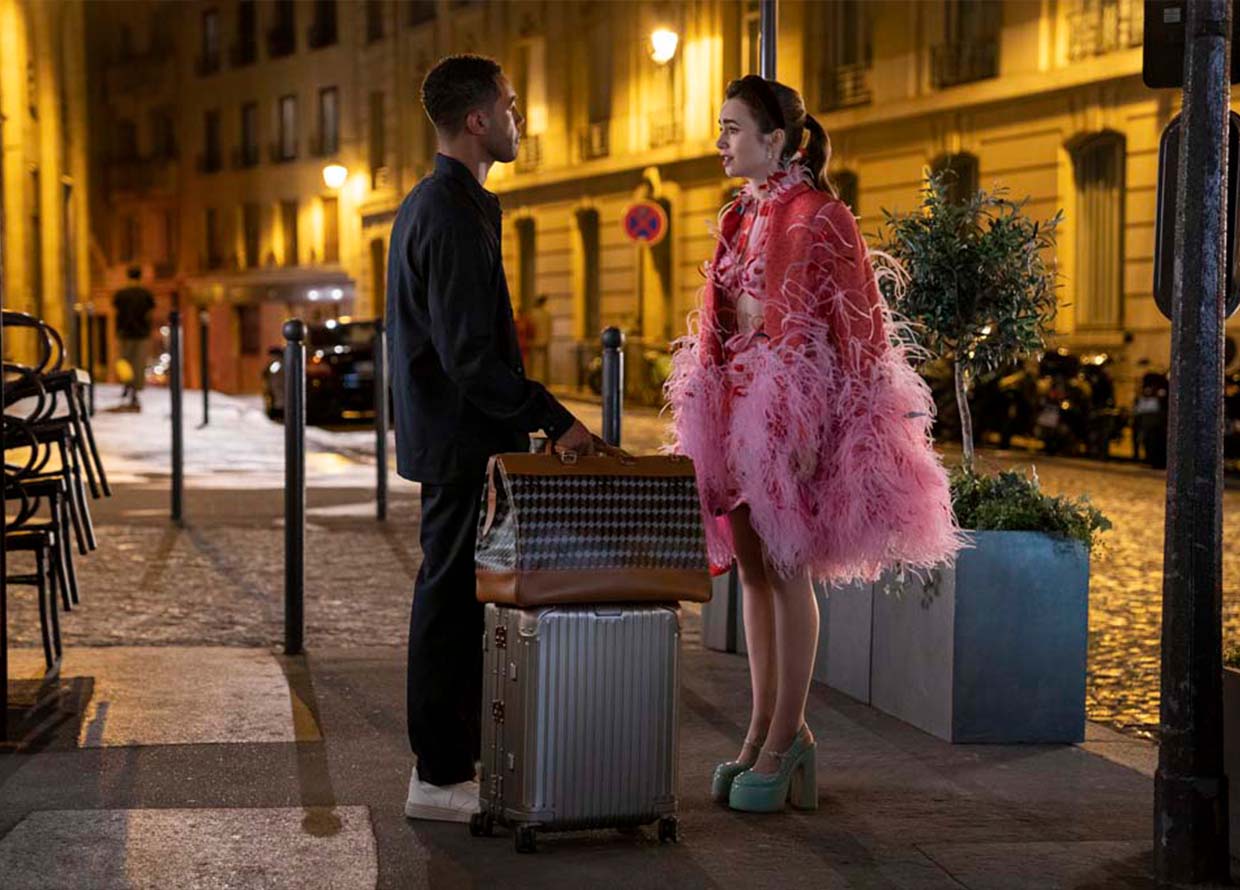 Just when Emily thought she had escaped the nightmarish dinner affair with her bosses, she's confronted with another nightmare after meeting up with her lover boy Alfie at his party. Throughout the dreadful night, the fashionista is dressed in a voluminous pink feathered coat over a polka-dotted pink and red blouse, contrasted with turquoise platform pumps. For what it's worth, at least she looked fabulous!

Blazer game on point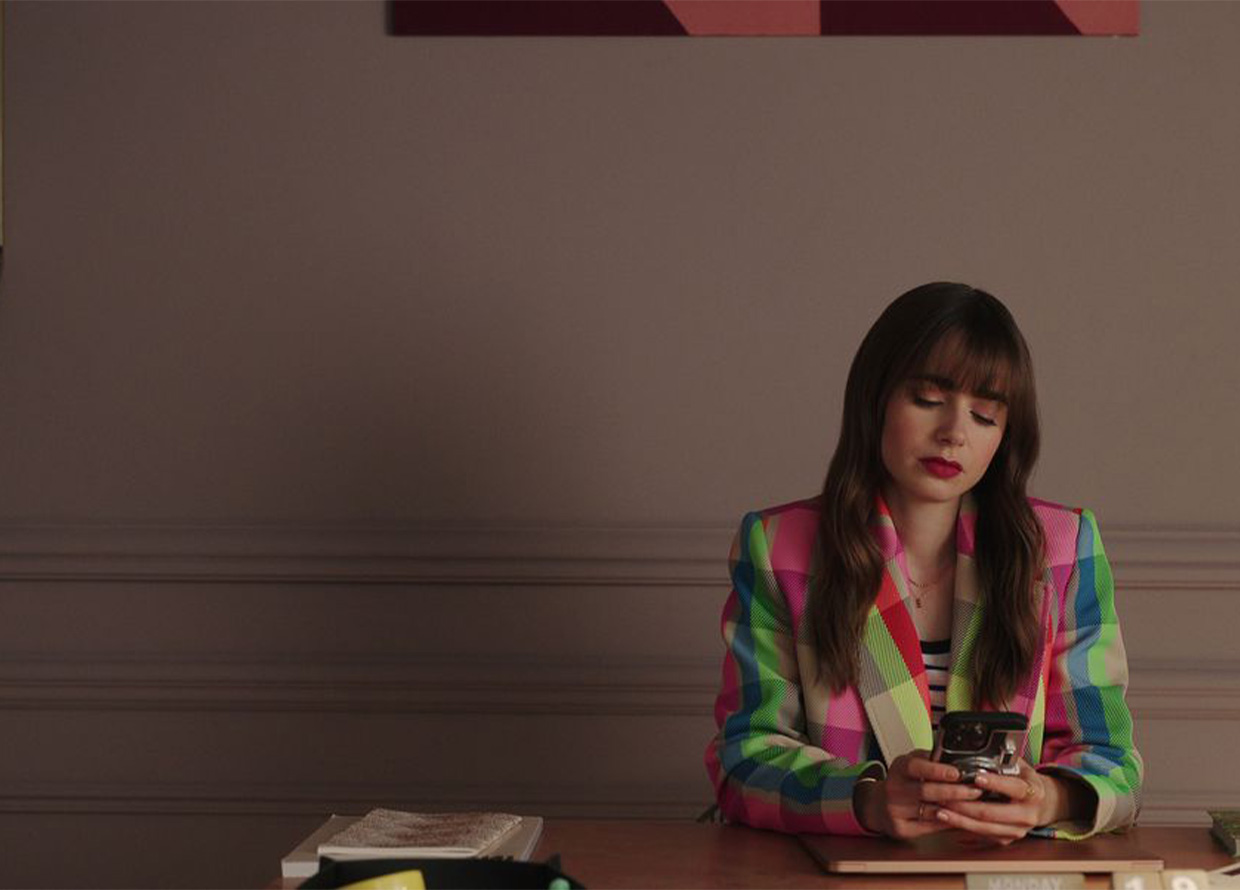 Say what you want about Emily's style, but you can't deny that she has an eye for the most stylish blazers. In yet another look with clashing patterns, she donned a stunning Mira Mikati checkered blazer with a black and white striped top. Torn between her career and relationship, this outfit perfectly encapsulates her struggles with uncertainty.

Disco glam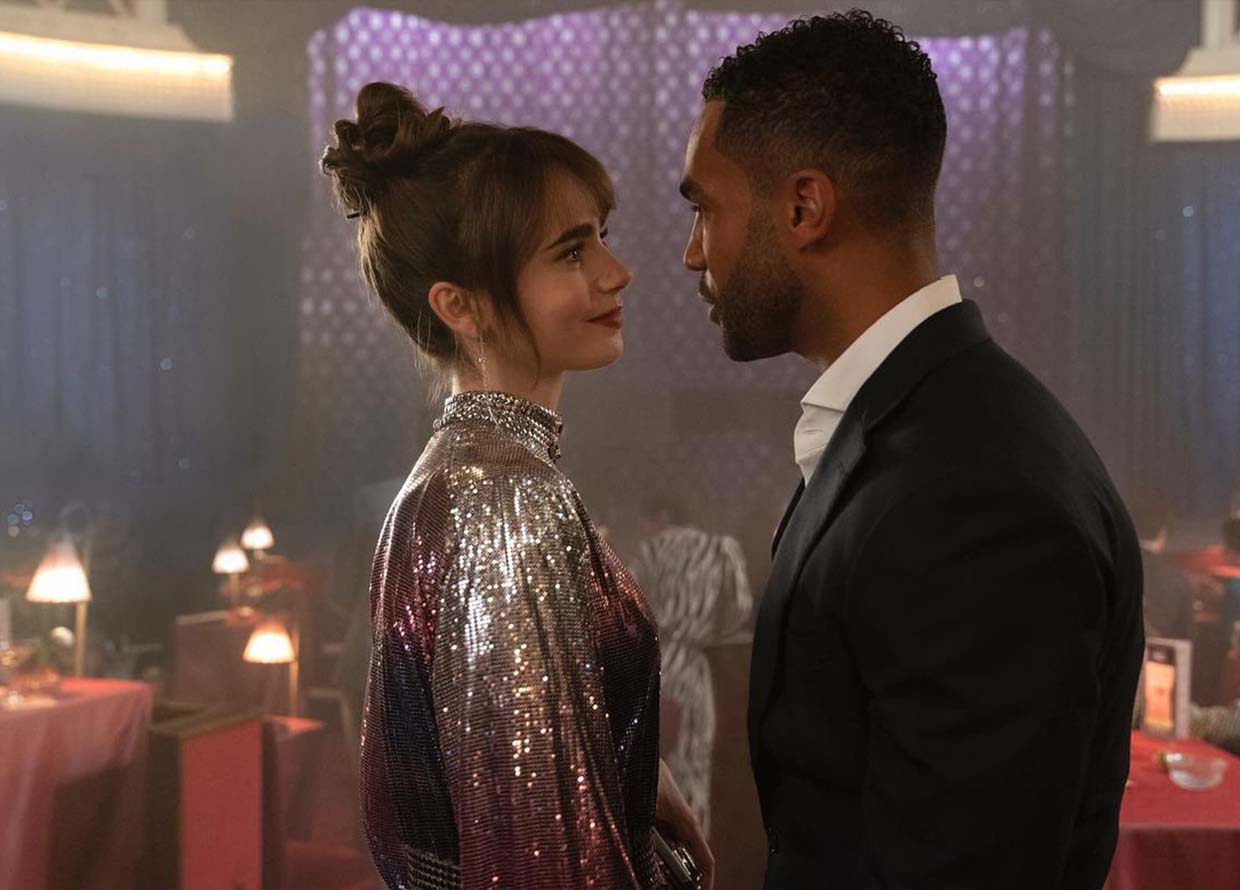 What better way to ensure your lover boy has his eyes fixed on you throughout your special outing together than to sparkle in a sequin gown? In episode three, Emily shimmered in a dazzling Paco Rabanne high-neck sequin dress on her dreamy night out with Alfie.

Pretty in blue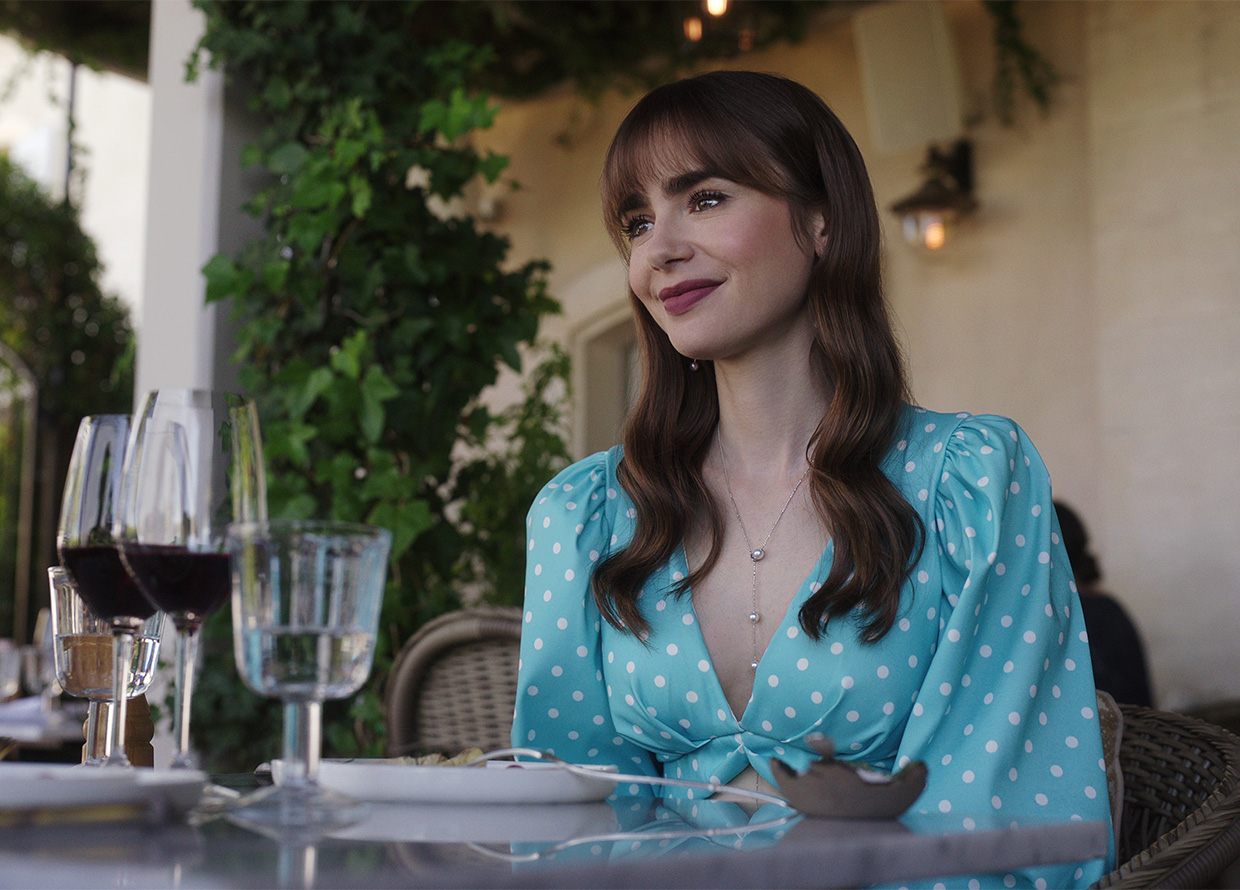 While on a date with her possible love interest, Gabriel, during her trip in Provence, she switched out her usual vivid rainbow-coloured looks for a sky-blue torso cut-out polka dress. Cinderella would certainly wear this outfit on her date!

Lookin' chic in checks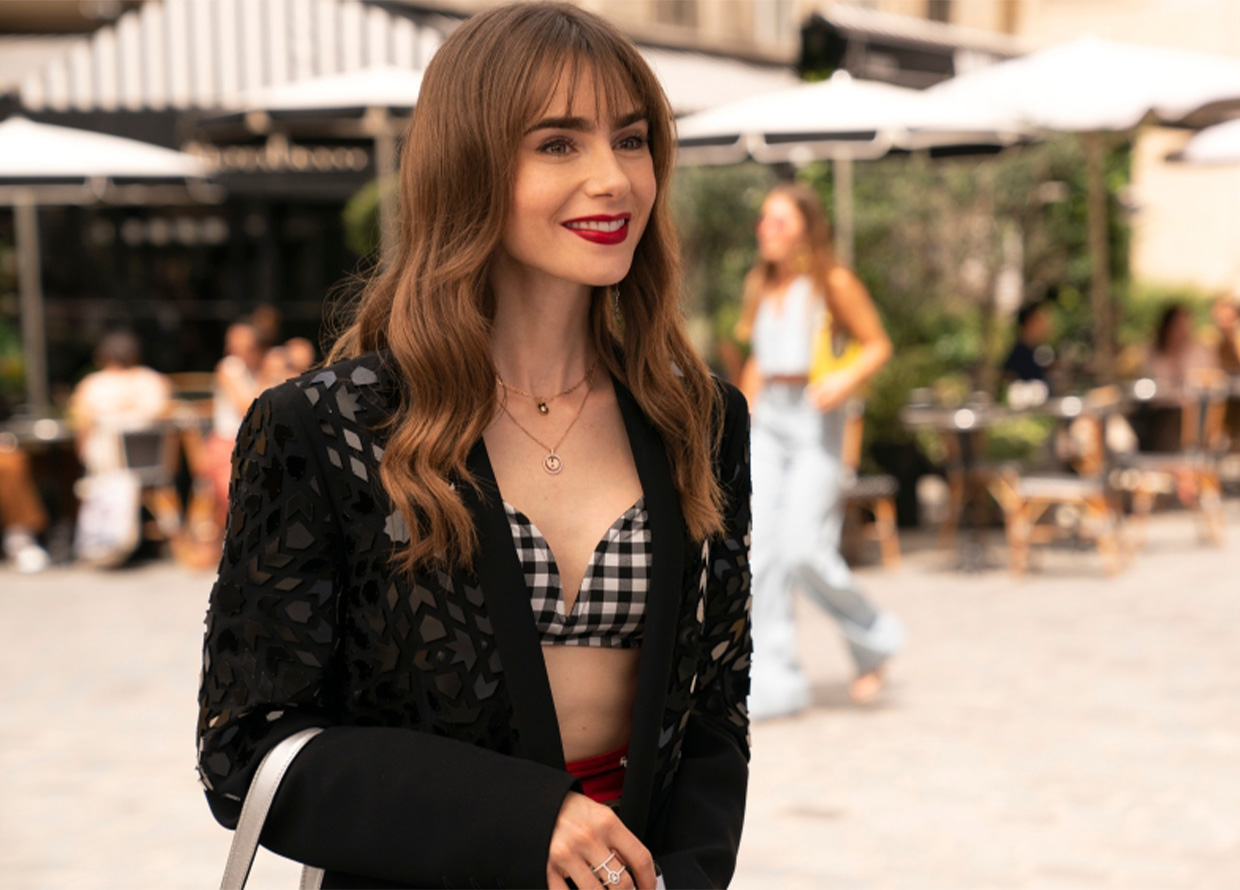 A fabulously Parisian sartorial choice, Emily is wearing a sequined blazer from Barbara Bui's Pre-Autumn 2017 collection over a check-print bandeau from Livy. 

Purple bouquet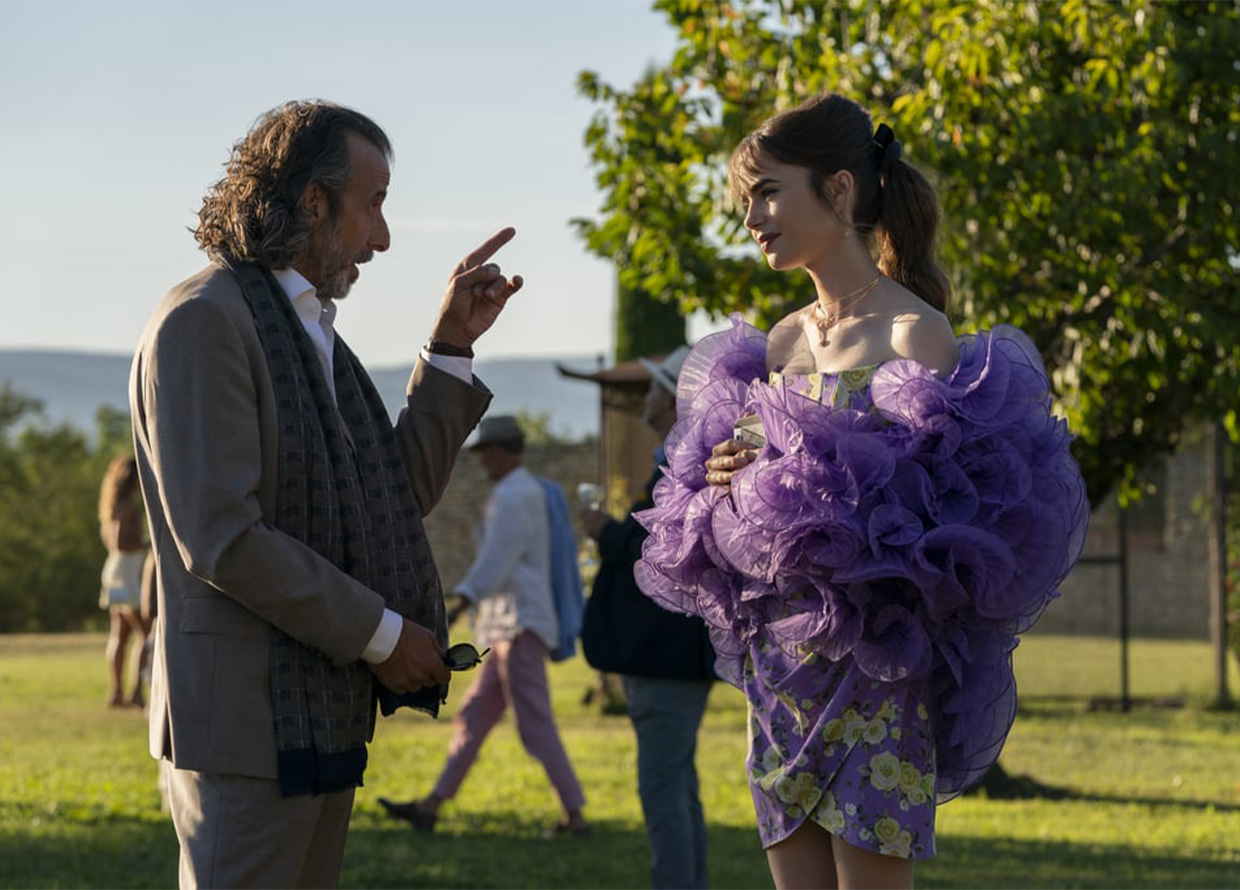 It's only fitting that Emily wears a bouquet-like outfit to a French garden party. She pulled out this glamorous number from Iris Apfel's collaboration with H&M, paired with Giuseppedi Morabito's floral-print mini dress. 

Working out with style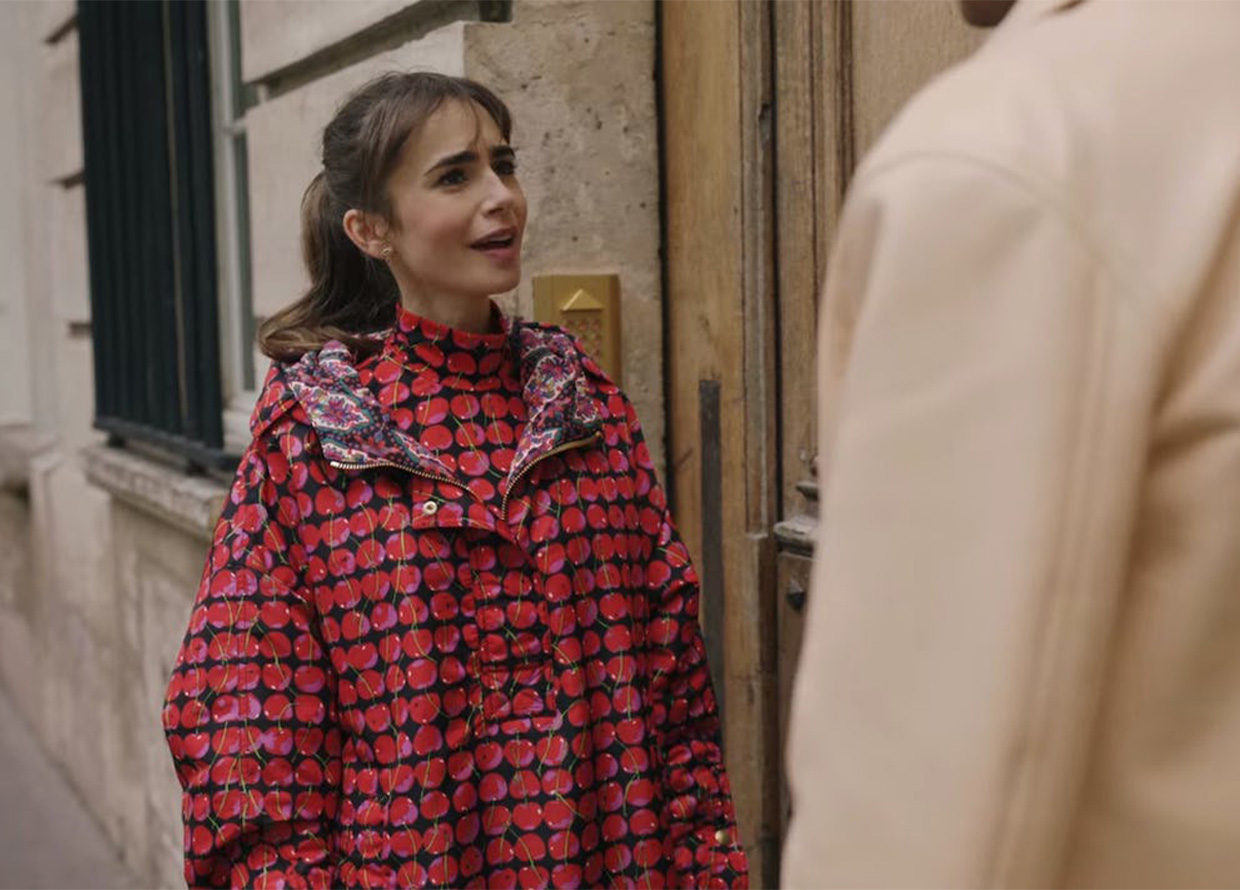 Of course, she had to dress to the tens even for her morning jog. Courtesy of La DoubleJ, she's fashioned in a matching cherry-print turtleneck and jacket.

Yellow sunshine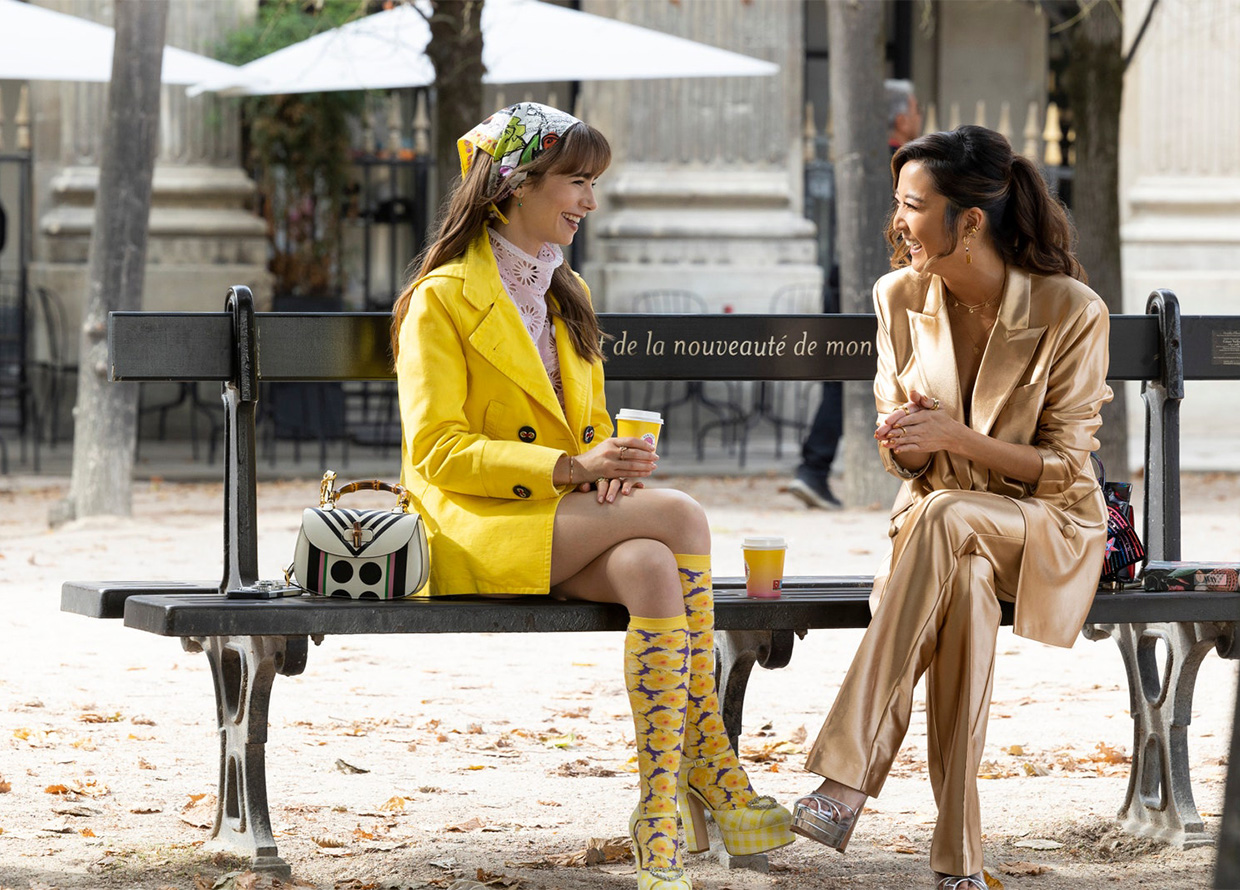 Emily glowed in yellow with this sunflower-inspired ensemble, one of this season's best looks, according to costume designer Marylin Fitoussi. She donned a blush-hued lace turtleneck to contrast the striking yellow blazer, paired with checkered pumps and floral-print socks. 
For more fashion reads, click here.
| | |
| --- | --- |
| SHARE THE STORY | |
| Explore More | |