With the weather hitting all time high temperatures last week, it's a no-brainer to put on as few layers as possible, preferably a pair of shorts and an airy top if you're out and about this Friday. This week, we're taking on summer dressing a tad bit early with funky pom-pom sandals and suede skirts (practically the skirt to have this season).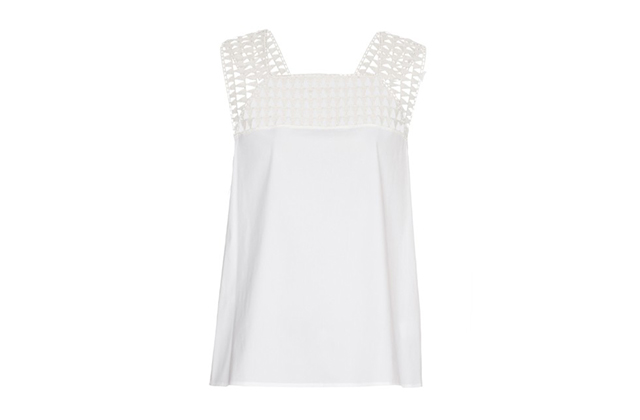 First on the list is A.L.C.'s white stretch-cotton blend Evans top that has a delicate crochet along its square neckline. If our goal is to put on the breeziest outfit you can find, nothing beats this spring-worthy airy top—that's one less worry about unwanted perspiration marks.
Shop: A.L.C. white crochet top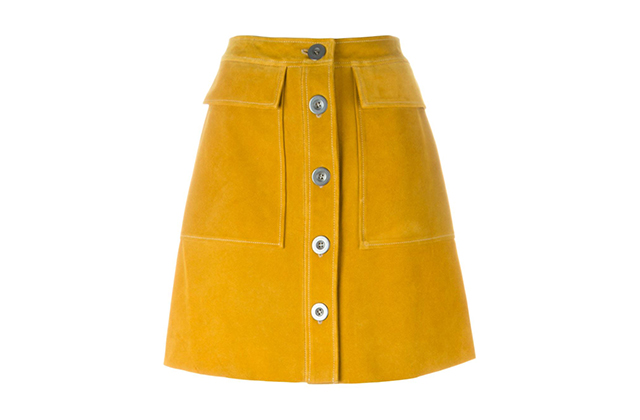 Two reasons to love this skirt? 1) That unbelievable shade of mustard that seriously harkens back to the 1970s, and 2) how do we describe our love for anything suede these days? You can dress this button-up skirt down a la Coachella style (rugged ankle booties, something tasseled, a floppy hat etc), or you can do it like how we do it.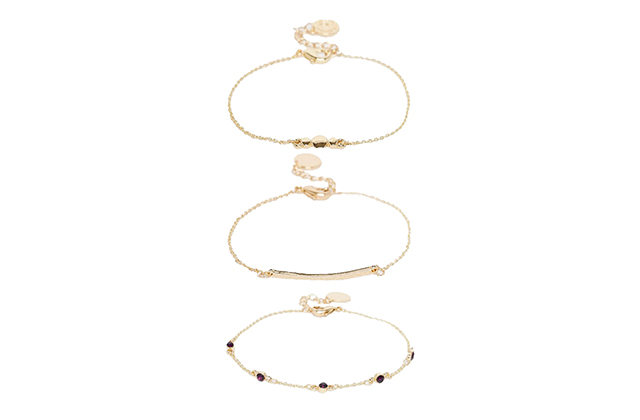 Stack on dainty gold-plated bracelets that are so fine they might just be the best accessory for a fuss-free, springtime ensemble like yours this Friday. We're crushing on how delicate these beauties with disc pendants are.
Shop: Johnny Loves Rosie Gold Disc bracelet set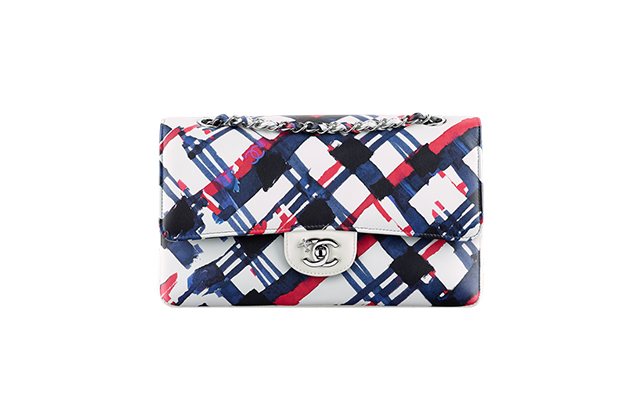 What else goes with mustard and white? A dash of navy blue and red thanks to a classic Chanel flap bag, this time in printed white, blue and black lambskin from the brand's Spring/Summer 2016 collection, now available in stores. Channeling a wanderlust spirit is that much simpler with a luxe accessory that can take your OOTD to great heights.
Shop: Chanel classic flap black, SS16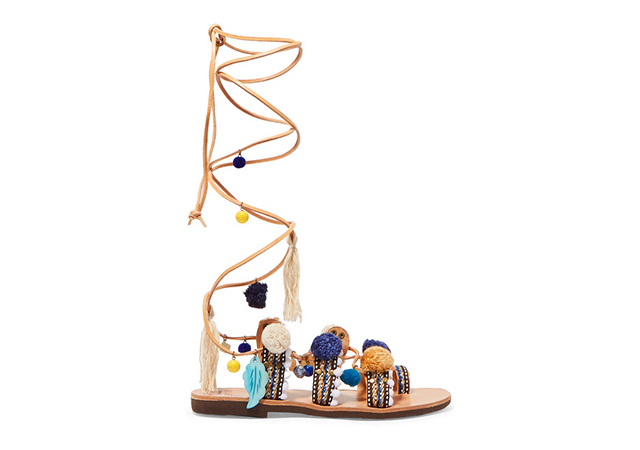 We can't deny that this pair of sandals is the reason why we're all on the summer-OOTD bandwagon this week. This handmade-in-Greece leather sandals is from Mabu by Maria BK, and has been tugging on our heartstrings with its embroidered canvas straps, navy, ecru and camel pompoms alongside its plethora of beads and charms. We'd wear this everyday if it didn't require extra effort to strap up.
Shop: Mabu by Maria BK embellished leather sandals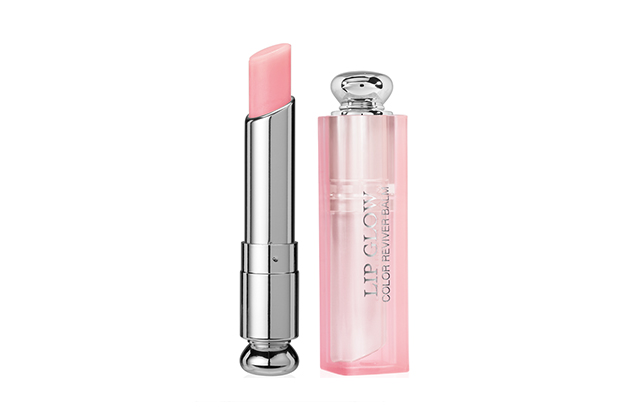 Chapped lips from the dry heat calls for a moisturising lip balm that can offer a light tint, just for that slight rosy tinge to your complexion. You can find that in Dior Addict Lip Glow that's enriched with Wild Mango and Luffa Cylindrica to protect and moisturise your lips while instantly flushing it with their natural colour.
| | |
| --- | --- |
| SHARE THE STORY | |
| Explore More | |