Fashion
Style in the city: What's trending in Seoul, South Korea
IMAGES: INSTAGRAM/ @SUESASHA, @_KINDACOOL AND @DAYESHKA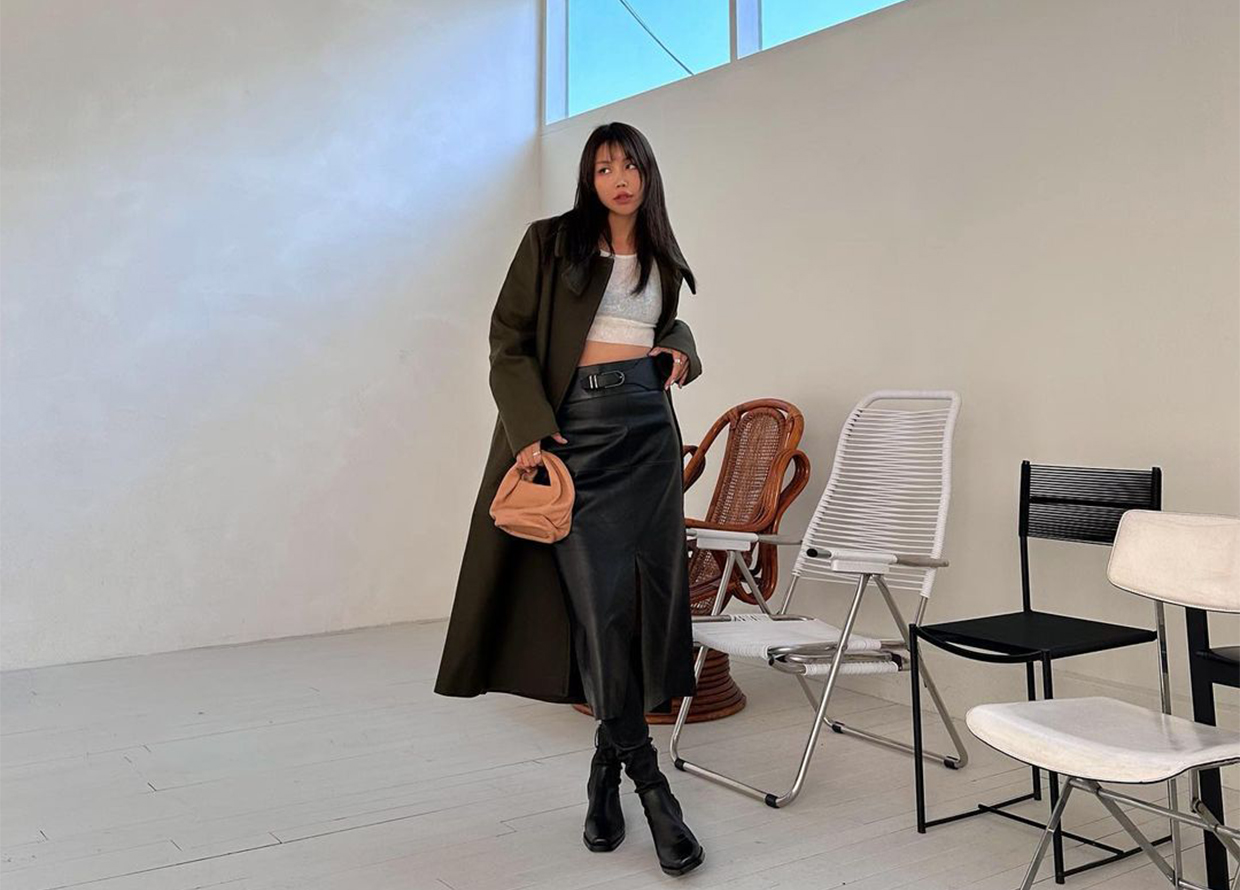 In recent years, Seoul, South Korea, has risen to become one of the trendiest cities in the world, ranking on par with the four major fashion capitals we're familiar with—London, Paris, Milan and New York. If you need proof, look at all the high-end fashion brands and their rapid appointment of South Korean ambassadors; there's Lee Min Ho for Boss, Lee Jung Jae for Gucci, Jung Ho-Yeon for Louis Vuitton, and the list goes on. From K-dramas to K-pop, the far-reaching influence of Korean entertainment has garnered attention from all types of industries worldwide and is projected to reach a revenue of US$0.89bn for the country in 2023.
If you're an avid fan of South Korean pop culture, you'll already know how well they dress. But what's the secret to their immaculate style? We chat with Najwa Azwan, a Master's student at Yonsei University and Global Marketing Manager for the Korean beauty label Aromatica to learn more about it.
HOW WOULD YOU DESCRIBE THE FASHION SCENE IN SEOUL?
"If you watch K-dramas, one of the things I can confirm is that the shows don't exaggerate the characters' outfits or costumes. Seoulites tend to wear very neutral colours in everyday life, but everything looks elevated. They pay close attention to tailoring, which makes a simple jeans and T-shirt combo look much more fashionable. If you go to a trendier neighbourhood, you'll see many more stylish people or those who aren't afraid to express their individuality. Many local fashion brands also cater to different aesthetics—from street to girlie or romantic. There's always a trending local brand every season."
View this post on Instagram
WHAT MAKES SEOUL'S STYLE SO UNIQUE?
"I think Korea's culture, which emphasises looking presentable in any situation, is the driving force behind creating that particular Seoul look. In addition, paying close attention to fit, tailoring, and local or international trends, while at the same time finding different ways to express their individuality, is what makes the city's style so unique."
WHAT ARE SOME OF THE MOST COMMON SOUTH KOREAN STYLE STAPLES? 
View this post on Instagram
"A long tailored coat for the colder season."
View this post on Instagram
"The 'It' sneakers of the moment, Nike x G-Dragon Kondo 1."
View this post on Instagram
"A reliable and versatile white shirt." 
View this post on Instagram
"A good fitting pair of wide-leg trousers."
View this post on Instagram
"A graphic or plain sweater that you can dress up or down, depending on where you're going." 
WHICH AREA DO PEOPLE SHOP FOR CLOTHES AND ACCESSORIES IN SEOUL?
"Nowadays, many people shop online through apps like Musinsa, Ably, or Amondz, but here are a few neighbourhoods where people frequent shopping:
Sinsa-dong, Gangnam: "A mix of international and local brands. The flagship stores of Gentle Monster and Tamburins are located in this neighbourhood, along with the much-hyped street brand, Ader Error. Famous international brands are also located here, where you can find COS, Arket, H&M, and even Casetify." 
Hongik University (or Hongdae), Mapo: "More popular amongst college students, stores in Hongdae offer a cheaper selection of trendy clothes and accessories. A store worth checking out here is Åland. It is a retailer that carries several local fashion, accessories, and even lifestyle brands, and their store in Hongdae is probably the biggest one, spanning four floors." 
Hannam-dong, Yongsan: "Hannam is one of the wealthiest districts in Seoul. They have a few flagship stores for local brands, such as Depound, Nonfiction, and Mardi Mercredi. In addition, a few international brands have been popping up in the area, like COS, Le Labo, and Diesel."
WHERE DO YOU LIKE TO HANG OUT AND WHY?
"I'm an avid coffee drinker and an impulsive shopper. So I love to go to places that offer both. For example, I love hanging out in Hannam-dong because I love shopping for accessories, and one of my favourite local accessories brands, 321 Partez, is located there. There are also a few cafes and eateries worth checking out, like Little Neck (a restaurant offering Australian-style brunch), and the famous Knotted Cafe is also there, which is the trending doughnut store at the moment. 
"Another area I frequent is Sinsa-dong. Since my office is in Sinsa, I love checking out the different stores during my lunch break. I also have a list of cafes on my wishlist around the area."
WHAT THREE ITEMS SHOULD ONE TAKE WITH THEM FOR A TRIP TO SEOUL?
"Utilise your BigPay or Credit Card. Seoul is a cashless city, and using cards will be easier than carrying cash. Since the pandemic, many cafes and restaurants have adapted little electronic kiosks for you to place your order. Plus, you will look like a local when you flash your card."
"Deodorants. They are expensive and hard to find here. Save the money, and bring your own."
"Bring your heat tech if you're coming during the colder months. It's colder than you think—especially between December to February—and Uniqlo has just closed down its flagship store in Myeongdong."
FINALLY, NAME SOME OF YOUR FAVOURITE SOUTH KOREAN STYLE MUSES.
Digital Creator, Kyunghwa Lee
View this post on Instagram
Digital Creator, Sunrin Jeoung
View this post on Instagram
Digital Creator, Ah-Young
View this post on Instagram
For more fashion stories, click here.
| | |
| --- | --- |
| SHARE THE STORY | |
| Explore More | |