Features
12 Best luxury plus-size clothing brands to shop
Inclusive luxury
Images courtesy of @maisonvalentino, @mirrorpalais and @jacquemus on Instagram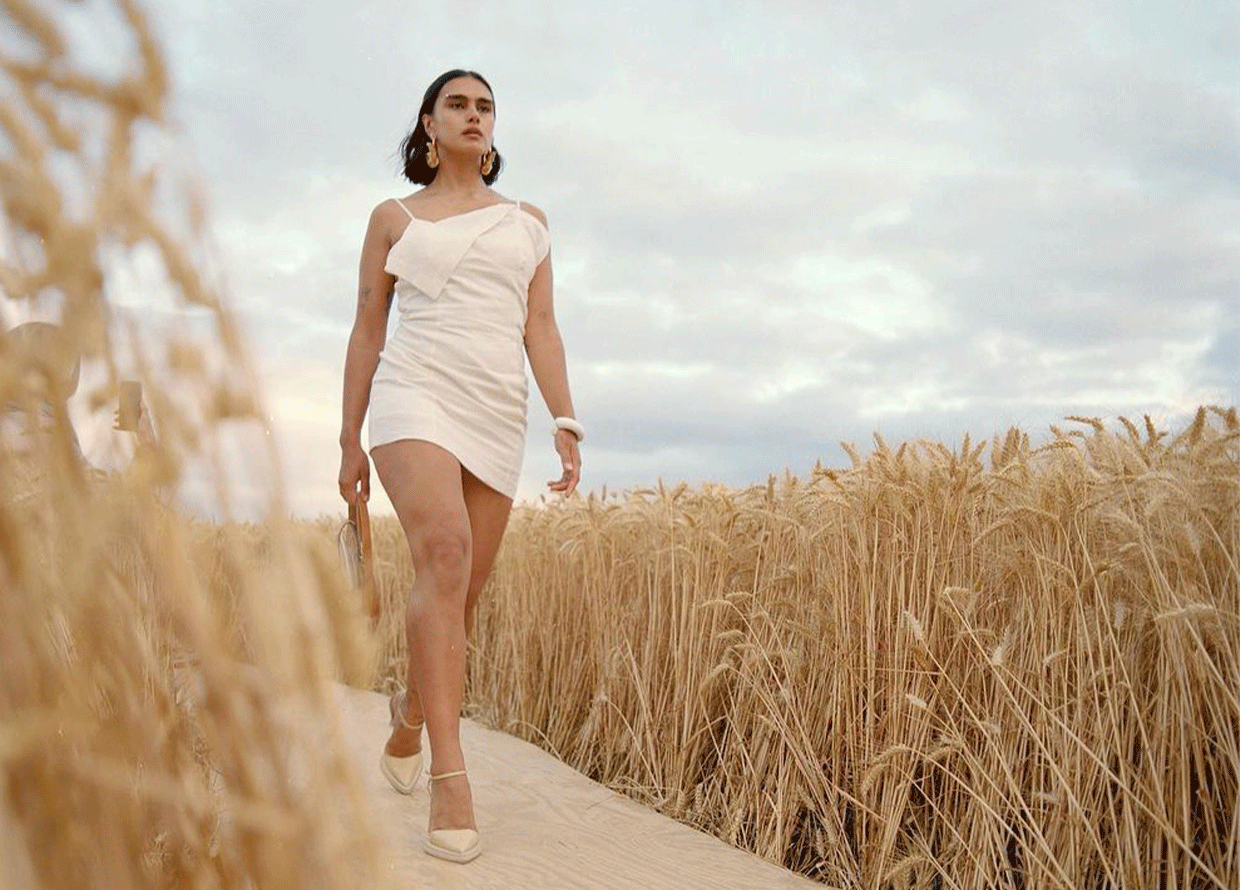 Though luxury brands have started to include a wider range of sizes in their collections, it's still a challenge for plus-size individuals to shop for pieces that complement their figures. To assist you with your shopping, we've listed down some of the best luxury plus-size brands to add to your wardrobe today.
Jacquemus
View this post on Instagram
Jacquemus has been one of the long-time supporters of size inclusivity in fashion, creating pieces for members of the plus-sized community event since the start of the brand. Simon Porte Jacquemus has also featured plus-sized models like Sabina Karlsson and Jill Kortleve in a few of his collections. You can see these models walking for the Spring 2021 runway as well as his Fall 2021 ready-to-wear collection. 
Mirror Palais
View this post on Instagram
Mirror Palais is a brand founded by Marcelo Gaia that quickly took over the fashion scene, winning the hearts of fashion icons, celebrities and models like Emily Ratajkowski, Barbie Ferreira, Jen Carlos and Kylie Jenner. The brand's aesthetic is an elegant blend of Edwardian and Victorian fashion with a hint of clean, minimalistic silhouettes of the '90s. All their pieces are made-to-order and sold from size XXS up to XXL, which embraces women of all shapes and sizes.
Henning
View this post on Instagram
Founded by Lauren Chan, a fashion editor whose work has appeared in Glamour, Vogue and Interview, Henning was a means to realise her advocacy for plus-size clothing. In her founder's note on the Henning website, Chan explains: "Whether I was a size 14 trying to fit into the tiny seats at fashion shows or a size 20 trying to get dressed for work, being plus-size has long made me feel on the fringes." Taking matters into her own hands, Chan's brand now allows women like her to build a luxury wardrobe of staple pieces. From silk dresses to coats with classic silhouettes, quality and craftsmanship are at the forefront of the brand.
Ganni
View this post on Instagram
Founded as a state of mind rather than a way of dressing, Ganni is situated in a sweet spot between commercial fast-fashion brands like Zara and Uniqlo and high-end brands like Dior. Ganni classifies itself as affordable luxury, with a price point that's just above average. Curated with the intent to urge womenkind to be more confident, the label encourages self-expression through its contemporary designs. Alongside advocating for environmental sustainability by actively working to reduce its carbon footprint, Ganni actively contributes to social causes, donating funds towards important movements like the Black Lives Matter protest.
Universal Standard
View this post on Instagram
Universal Standard is a size-inclusive brand founded by Polina Veksler and Alex Waldman—with outfits ranging from 00 to 40—that aims to be the most inclusive fashion brand in the world. It does this by redefining the sizing of garments and what they mean in the industry, even creating an in-house sizing guide based on the median guide in the United States. At Universal Standard, everything is meticulously thought through—from sustainable fabrics to the engineering of each garment to ensure they fit well based on the stated size. The brand is also community-based, with donation drives, recycling programs and fundraisers for non-profit organisations like Planned Parenthood.
Wray
View this post on Instagram
An eponymous label that was birthed in 2015 by Wray Serna, this exclusive New York-based brand pivots towards inclusivity and fine art in its designs. A graduate of the California College of the Arts and the Parsons School of Design in Paris, Serna has worked for the likes of Issey Miyake and Rachel Corney before founding her own label. She founded Wray to further explore her interests in art and design, creating clothing with a focus on form and function. Each garment is manufactured in ethically fair-trade operations in India, Hong Kong, Shanghai, and Peru.
Vince
View this post on Instagram
Vince was established in 2002 as a leading luxury apparel and accessories label, creating elevated and understated silhouettes for everyday wear. It caters to all with both women's and men's ready-to-wear pieces, footwear and accessories. Entering the plus-size market in 2020, the "quiet" luxury label has formed staple pieces for plus-size bodies.
11 Honore
View this post on Instagram
Having started out as an online retailer for size-inclusive brands and giving women of different sizes the option to purchase from designer labels, 11 Honore eventually worked towards releasing their own line of plus-size clothing options that are timeless and modern.
Sinéad O'Dwyer
View this post on Instagram
Well known for pushing the boundaries of inclusive fashion, London-based womenswear designer Sinéad O'Dwyer strives to inspire self-love through intricate, exquisite designs made for all bodies. From sensual cut-out bodysuits to flawlessly tailored formals, each piece accentuates its wearer's natural curves—be it big or small—in the most avant-garde fashion.
Ester Manas
View this post on Instagram
Driven by female empowerment and sustainability, Ester Manas prides itself as one of the pioneering brands for body diversity in the fashion industry. Launched only four years ago in 2019, the Parisian label has already attained numerous prestigious accolades for its progressive and visionary approach—such as the H&M Design Award, ANDAM Prize, Galeries Lafayette Prize, and coming up as a finalist for the LVMH Prize in 2020.
Mara Hoffman
View this post on Instagram
Since Mara Hoffman launched her eponymous label 23 years ago, it has flourished into a cult favourite eco-conscious brand that celebrates women of all shapes and sizes. Committed to sustainable practices and pushing inclusivity in fashion, the brand seeks to encourage consumers to "reevaluate the relationship society has with clothing" through ethically crafted pieces that come in an extensive range of sizes, from swimwear to dresses and more.
AZ Factory
View this post on Instagram
Following Alber Elbaz's departure from Lanvin in 2015 after a 14-year tenure as creative director, the late Moroccan-born designer launched AZ Factory in 2019 in pursuit of creating innovative, playful and purposeful fashion that sparks joy for everyone. Each piece boasts a wide range of sizes, brought to life by fusing traditional craftsmanship with contemporary ideas and applications.
For more fashion stories, click here.
| | |
| --- | --- |
| SHARE THE STORY | |
| Explore More | |