On her trip to Palm Springs, the actress lets us in on her favourite pair of Jimmy Choos, and what female empowerment means to her
The luxury accessories brand is no stranger to the starlet; a staple of hers not only on the red carpet, she was also spotted in a pair on her days off (most recently during her birthday celebration back in February). With five movies slated to be released this year, Chloë Grace Moretz took a short break away from the hustle and bustle of Los Angeles and travelled to one of Palm Springs' iconic location—The Parker Hotel for that bit of work and play, with a fashion shoot featuring Jimmy Choo's Spring/Summer 2018 collection. On top of that, she also discussed about her career, her family and what she aspires to be for her fans:
What has been your favourite weekend getaway of all time?
This last getaway that we had was for my birthday where my family and I went to Mexico. For me, it's more about the company you're with over the destination. If you're with people you love, you can be anywhere in the world and it feels like home.
What are the key ingredients for the ultimate weekend getaway?
Great people, great music, and great food.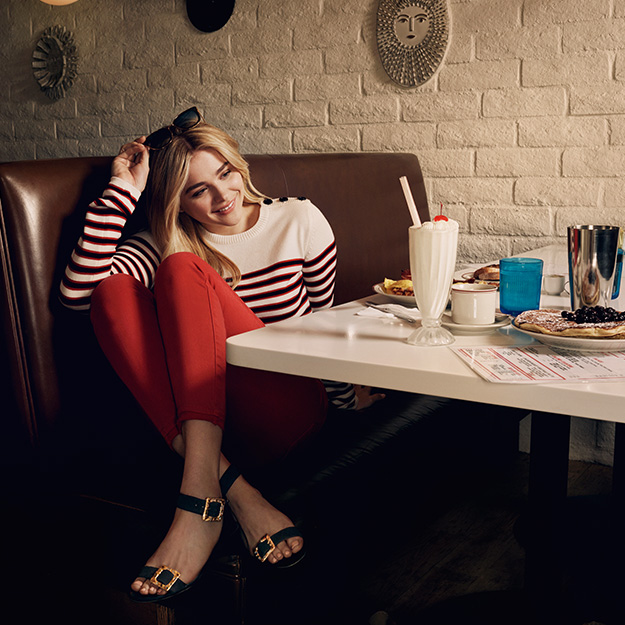 What does Jimmy Choo mean to you?
Jimmy Choo to me feels like a brand that has always made me feel flirty and sexy, while still being comfortable with myself. My Jimmy Choo's have always been the perfect accessory to make my outfits uniquely me, be it for a red carpet event or Thanksgiving dinner.
You've worn Jimmy Choo countless times on the red carpet. Do you have any specific memories of styles you've loved or any favourite outfits?
That's easy! When I was at Sundance, the perfect shoes for me were my gold Jimmy Choo boots. I even wore them to the Women's Rally. In falling snow, they made me feel like Wonder Woman. After the rally, I was able to wear the same boots with my Vampire's Wife dress for the after party to the premier. Perfectly versatile!
Are you a big shoe person?
Growing up my mom always had the best shoe collection, so I always knew from a young age that that's what I wanted too. The perfect shoe for me is comfortable but flashy to make a statement.
Whose shoes would you like to step into for a day?
Gloria Steinem. Because she's always been such an inspiration to me. She stood up for so many things politically that, over the years, were considered controversial to support. She never took "no" for an answer, and stood behind her words and for equality for all.
Career-wise, 2018 looks to be yet another stellar year with five films slated for release. What has been the secret of your segue from child to teen to more adult titles? 
There's not much that I would call a secret, honestly. Over the years, it's always been focusing on what is most important to me emotionally to depict on screen. As well as surrounding myself with my family and other people around me who have my best interest in mind. My drive, I would say, comes from my deep love of acting and film-making in general. I've always wanted to be the best that I could be at my craft because I truly respect the medium.
You've been working solidly for nearly 15 years now, and have managed to play progressive, strong female characters in an industry known for typecasting young women in one way. Where did that attitude come from?
Growing up, I was raised by a single mother and my four brothers. From the get-go, I was bound to have a strong opinion of who I wanted to be in this world, which translated to who I am in this industry. It was never a question for me whether I wanted to be the heroine of my own story or the damsel in distress. I always wanted to be the one taking charge instead of riding shotgun. The diversity of the different roles in my career really came from my wanting to try all genres, and auditioning at a young age for each different type of role, instead of just telling myself I was good at one style and sticking to that.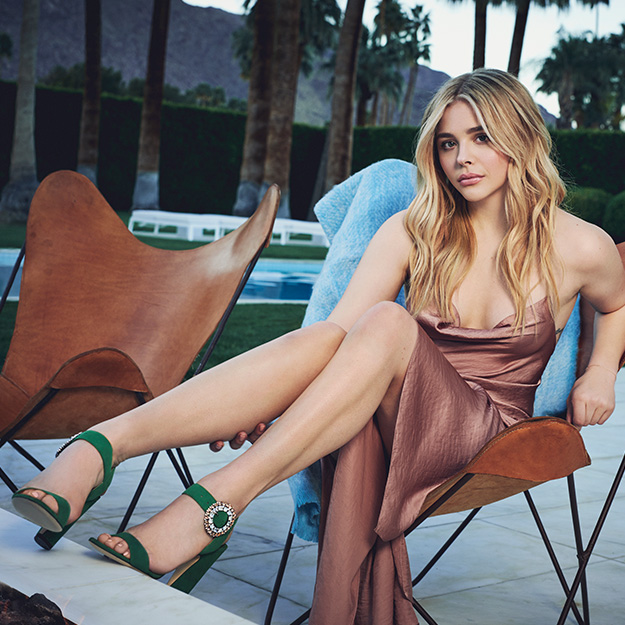 What does empowerment mean to you?
I think empowerment is too complex to explain with just a few words or examples. I have found that always vocalizing my opinion, while simultaneously listening, comprehending, and learning from others' opinions has gotten me farther than just having one stance. It's helpful to have progressive debates on subjects, there are so many ways to empower yourself and others around you.
How easy has it been to find female mentors?
I've been incredibly lucky, from the time I was a kid in this industry to have always worked with such supportive women, in front of and behind the camera. They taught me, as did my brothers and my mother, that we are stronger together. Supporting each other will get us farther than being so fiercely competitive that you alienate not only others around you, but yourself as well.
Social media has put a new spin on celebrity, allowing a much more intimate connection with fans and also offering actors the chance to express themselves in a new, creative medium. What has been your experience and how do you feel about being in control of the way you share your personal life?
It has always been important to me that I run all my social media accounts myself. I felt from the time I began on Instagram and Twitter that these profiles were extensions of myself, as well as platforms for me to be able to engage with my fans and have my words be spoken directly from me. I've found it really exciting to share my love for photography on Instagram, giving my fans a glimpse into my world, from my point of view. On Twitter, I've used it a lot over the years to be able to show my fans the artists and music I'm listening to, which has been different and exciting.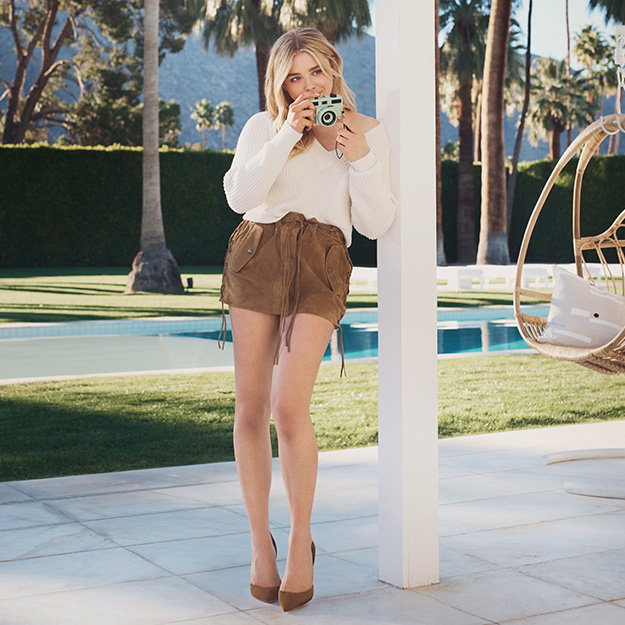 When it comes to ambitions, what are you really prioritizing for your future over the next couple of years?
I'm excited to try my hand at different jobs in this industry, to really dive into being more of a creator than just an actor. From producing through my production company, to co-directing with my brother, Trevor, I believe I will find ways to come in to my own artistic groove over these coming years.
How do you wind down from work?
Just being home with my family and my dogs is the most important respite for me. I also meditate daily to re-center myself and help my brain quiet down.