We take you through the creation of two Dior Couture gowns that were unveiled at Cannes 2016, from the first sketch to the final stitch
With all the jaw-dropping looks during Cannes Film Festival 2016 as of late, have you ever wondered what goes behind the making of one couture gown? This past week's red carpet was graced by Dior ambassadresses Liu Yifei and Marion Cotillard, both decked in beautiful Dior Couture gowns during the premieres of "Cafe Society" and "From The Land of The Moon" respectively. We take a look at how each of their gowns is painstakingly made at the Dior ateliers in France: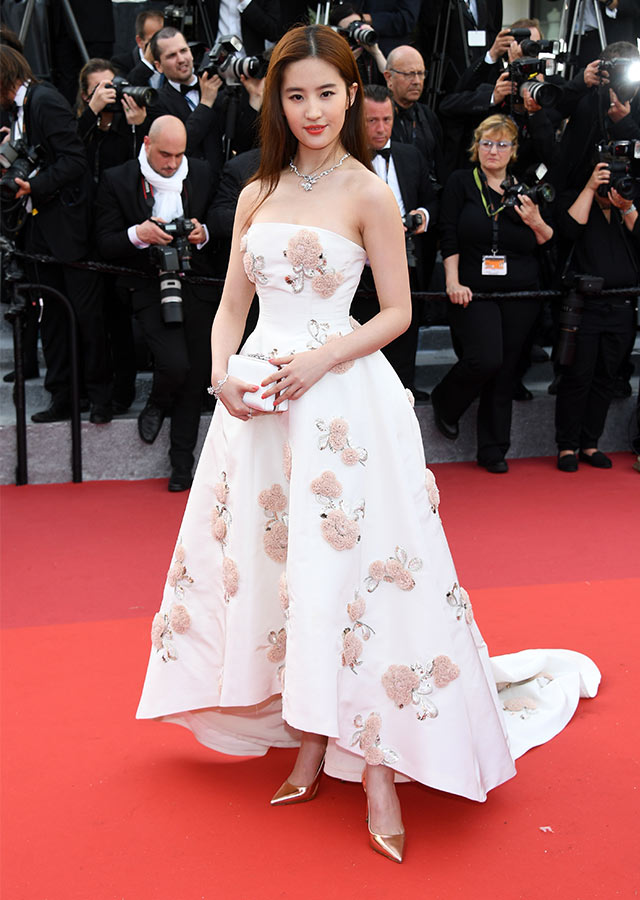 Liu, who also is the ambassador of Dior Prestige skincare in China, was dressed in a flower-embroidered dress exclusively made for her. The process begins with the seamstresses closely following the sketch to define the dress, movement of its train, and floral motifs. Once the details have been laid out (from the placement of embroideries down to the bust lines and volume at the hips), the ecru faille fabric was cut and sewn to create a preliminary version that was sent directly to China for Liu to try out.
After giving her impressions, the dress returns to Paris and is used as a model for the real dress, retaining the embroidered fabric while topping it with cotton ribbons and pale pink frayed organza shaped into corollas. The stems and leaves are traced out in flat metal sequins, crystal bugle beads and silver thread—all inspired by the Granville roses used in Dior Prestige skincare.
More images of savoir-faire below:
French actress and Dior muse Marion Cotillard's gold lamé gown was the exact opposite of Liu's in every way. Cotillard specifically wanted a unique gold dress that had glittering details for this night. The couturiers then worked from a moodboard of ideas, designing a dress that combined the pared-down simplicity with unparalleled savoir-faire.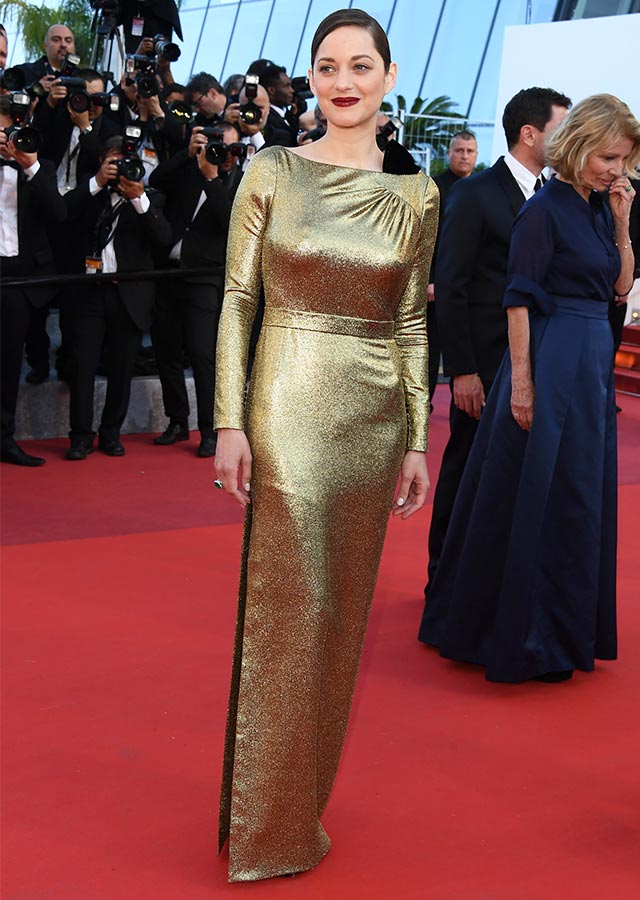 Fun fact: Only one single seam is visible on the bust, thus giving the fabric  draped movement that seemingly continues to spill to the shoulder into a ruffle of black velvet, resulting in a beautiful trompe l'œil effect. The beauty of this gown lies in the fabric's ability to hug the curves of the chest naturally without visible stitches—all thanks to the well-constructed organza foundation beneath it. To ensure that the fabric falls in a fluid motion, a fine copper chain was sewn into the hem of the dress to allow ease of movement.
More details of savoir-faire below:
Related stories:
Supermodels slaying it on the #RedCarpet at Cannes Film Festival 2016
#RedCarpet: Opening Night Gala at The 69th Annual Cannes Film Festival