Get your hands on the timeless classics as well as the new coveted Rainbow Check pieces before they fly off the shelves
"My final collection here at Burberry is dedicated to—and in support of—some of the best and brightest organisations supporting LGBTQ+ youth around the world. There has never been a more important time to say that in our diversity lies our strength, and our creativity." 
On that note, Christopher Bailey presented his swan song at the Burberry February 2018 show—a grand multisensory spectacle that highlighted the chief creative officer's best moments in his 17 years with the brand. Rainbow hues featured throughout the collection, making a bold statement both on its own and beautifully intertwined with Burberry's iconic check motif (dubbed the Rainbow Check) in support of the LGBTQ+ community.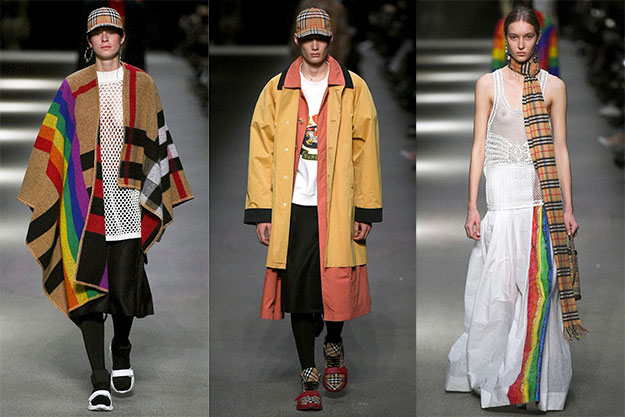 Also on the runway was a capsule of re-issued archive pieces from the '80s and '90s, including the vintage check dressing gown coat, harrington jackets and wool sweaters. A treat for Burberry's loyal following new and old, the February capsule is now available on burberry.com. See some of our top picks right here:
Shop the February Capsule Collection now at Burberry.com. The Februrary 2018 collection is also available for pre-order on the website.