Three of its classic styles will be given a high-fashion update in Rick Owens' signature monochrome colour palette
The ugly-chic Birkenstock sandals have always sparked a love-it-or-hate-it debate thanks to its comfort-over-style approach, but now, it's getting the high-fashion treatment with a collaboration with Paris-based label Rick Owens. Its three main lines—the Arizona, Madrid and Boston—are given an edgy new look with an all-black colour palette, finished off with different textures such as pony hair, full-gain leather and felt for that extra cool factor.  The team-up—in conjunction with the German footwear brand's mobile pop-up projects dubbed 'The Birkenstock Box'—will see its first "box" outside the Rick Owens Los Angeles store mid-April this year. Designed by Rick Owens himself, the box is made from two shipping containers stacked on top of one another, and it features a minimal exterior and interior, which is inspired by his New York store. Aside from new pieces, a selection of Birkenstock's signature sandals, and furniture and accessories designed by Owens will be available as well.
Known for his avant-garde designs, the designer talked about his love for the footwear brand as he agrees with the values it promote, which are "steady longevity and personal well-being". And according to Birkenstock's chief executive Oliver Reichert, the feeling is mutual. "Just a fashion designer would be less relevant. Rick Owens, however, is different. We collaborated in architecture, design and fashion."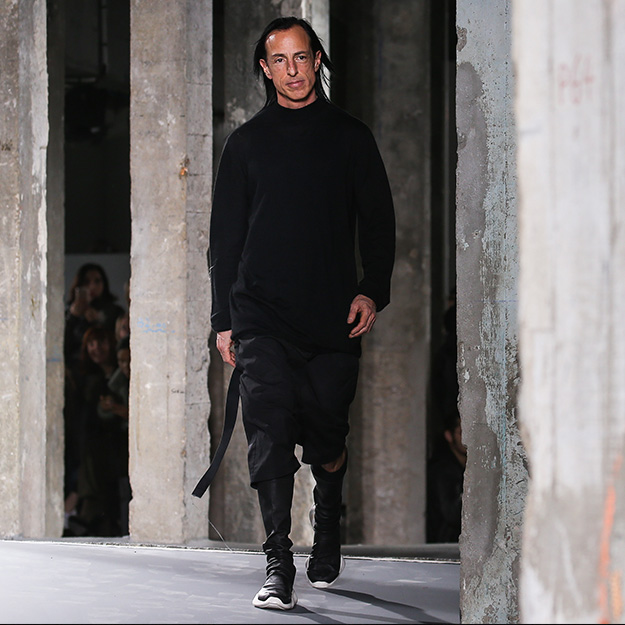 For more info on the Birkenstock Box project, click here.