Fashion
Father's Day 22: 16 stylish gifts you can get Dad this year
Hey Dad, hope you like your gift!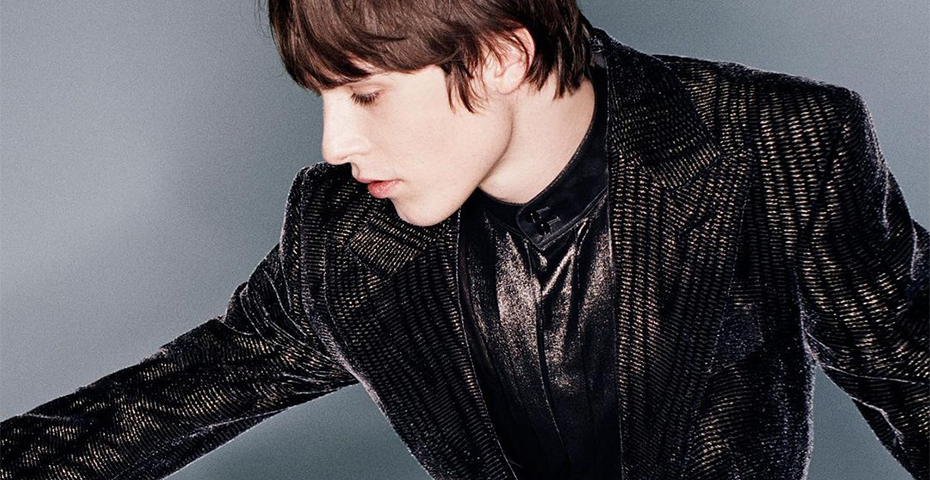 Father's day is fast approaching and one thing's for sure, shopping for our dads can be tricky a job (for the most part). Some may prefer certain colourways and patterns, and some may be uninterested in getting a gift altogether. But the point of celebrating Father's Day is to honour the man you consider a father figure in your life—one that has helped you on your hardest days and has ushered you along the journey of life. So even if they're not the gift-receiving type, the gesture still means a lot.
Continue reading to see our best picks for your dad or father figure in your life and watch their usually frowny demeanour turn upside down—or, if they're happy-go-lucky already, it's like a cherry on top of a cake!
1. Sandro Baseball Contrasting Polo Shirt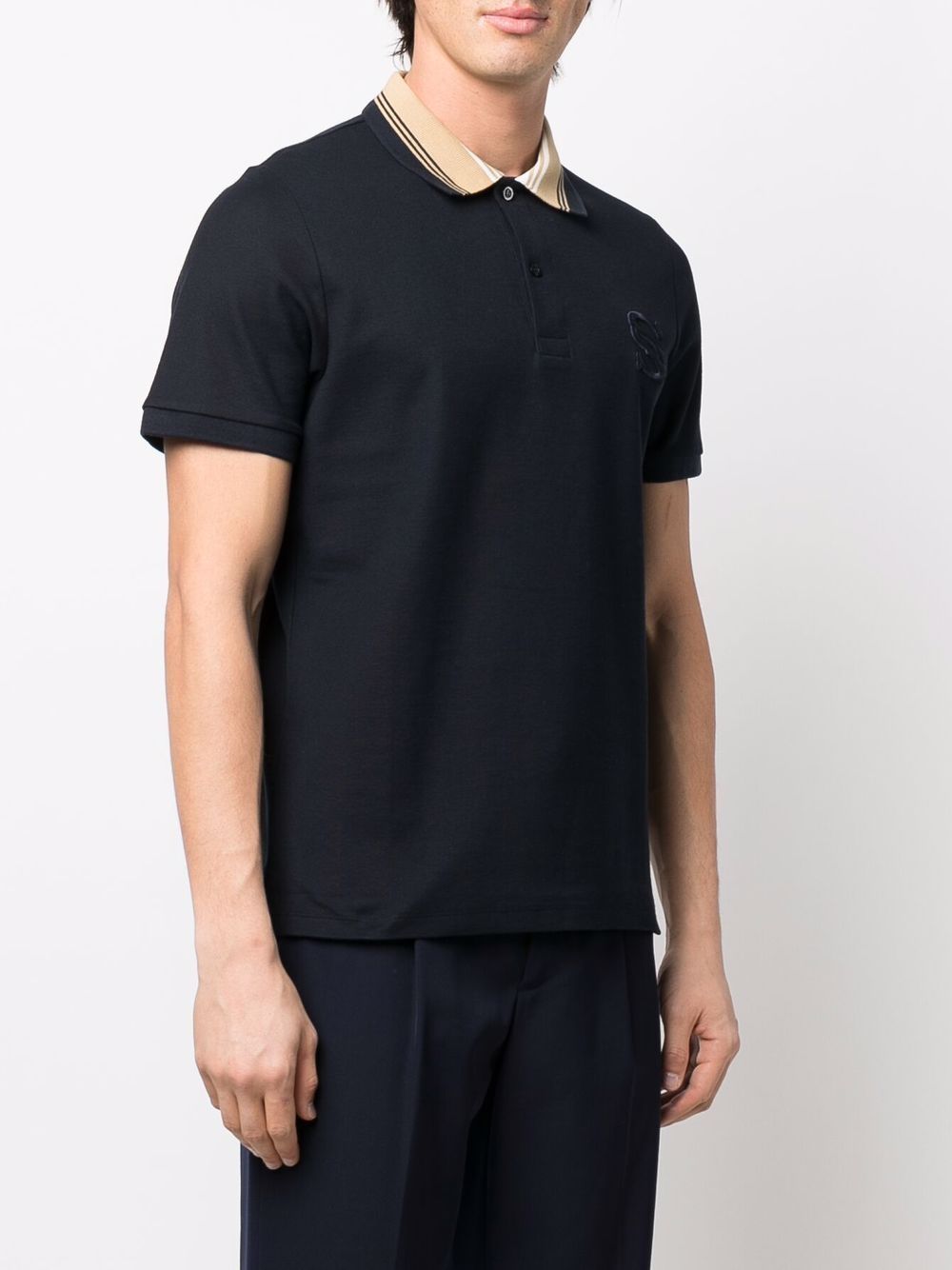 A quality structured polo shirt goes a long way in a man's wardrobe. Usually worn in casual settings, they can be switched up into a formal look at any time with the right pair of trousers. Our recommendation? We present the Sandro Baseball Contrasting Polo Shirt. As per its name, the collars of the shirt contrast with the dark navy blue on the rest of the shirt. Easy to clean and simple in design, this is the one to go with if you're looking for a fuss-free present.
Head on over to the Sandro KLCC store today to get the polo or click here to shop now
2. Tom Ford Black Silk Tie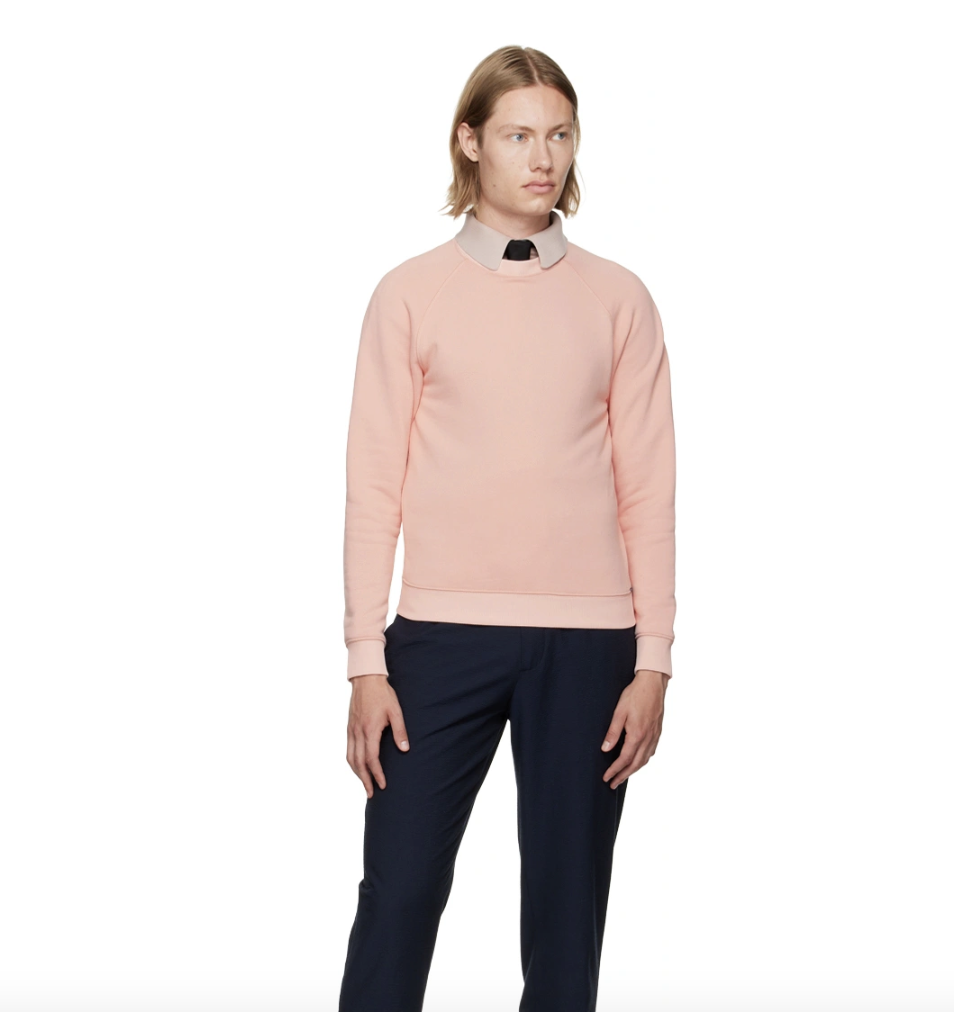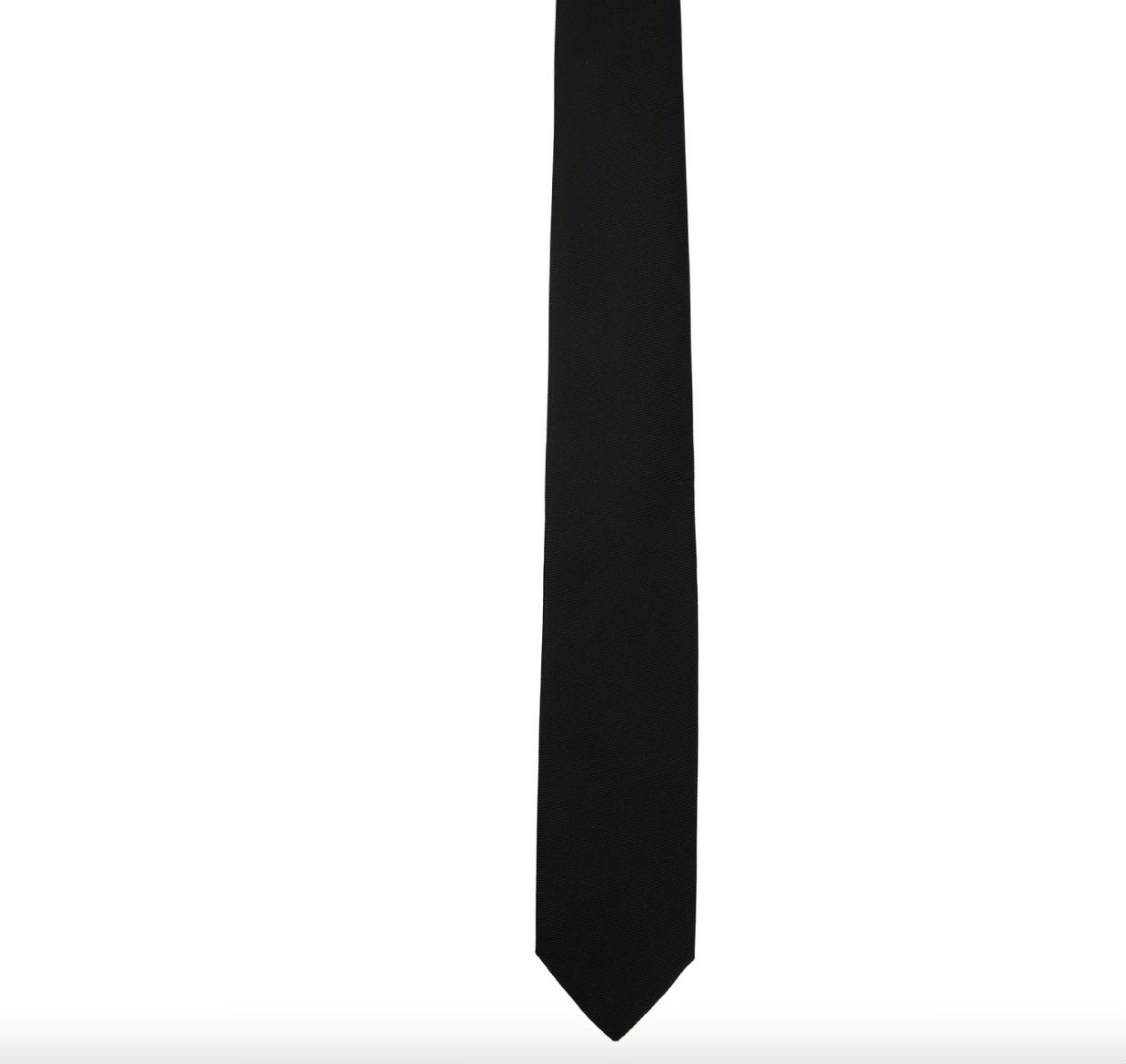 The moment an office look turns from a zero to a 100 is when it's completed with the one piece that gives off "I'm a boss" allure. That, ladies and gentlemen, is the tie. Presenting the Tom Ford Silk tie in black. Known for his sleek designs and for being timeless and sexy, this black tie meets that exact standard of the Tom Ford ethos.
Shop here
3. Maison Margiela Black Leather Bifold Wallet
Marked on the exterior only by four individual stitching, this black leather wallet from Maison Margiela is the answer for when your dad's wallet is looking worse for wear. Simple, understated and filled with eight card- and two note slots, this wallet is a great gift for someone who's always open for the extra space.
Shop the wallet here
4. TUMI Alpha Bravo Mason Duffle in Black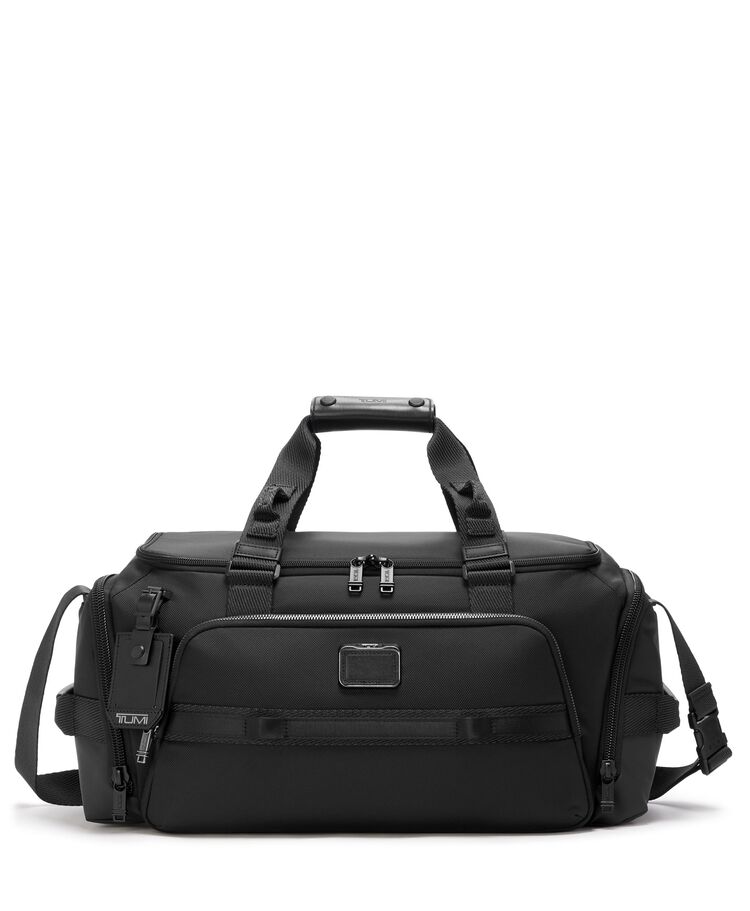 Have you ever gone through your father's bag collection only to find a beat-up, old duffle bag that they've been using since their heydays? You should definitely change that up with the TUMI Alpha Bravo Mason Duffle. Available in black and in navy, this duffle bag is spacious, water-resistant and expandable. Designed to look sleek and sturdy, this duffle bag is appropriate for the office, gym or long and relaxing getaways.
Purchase the TUMI duffle bag at the KLCC store or online here
5. Rayban RB2298 Hawkeye Sunglasses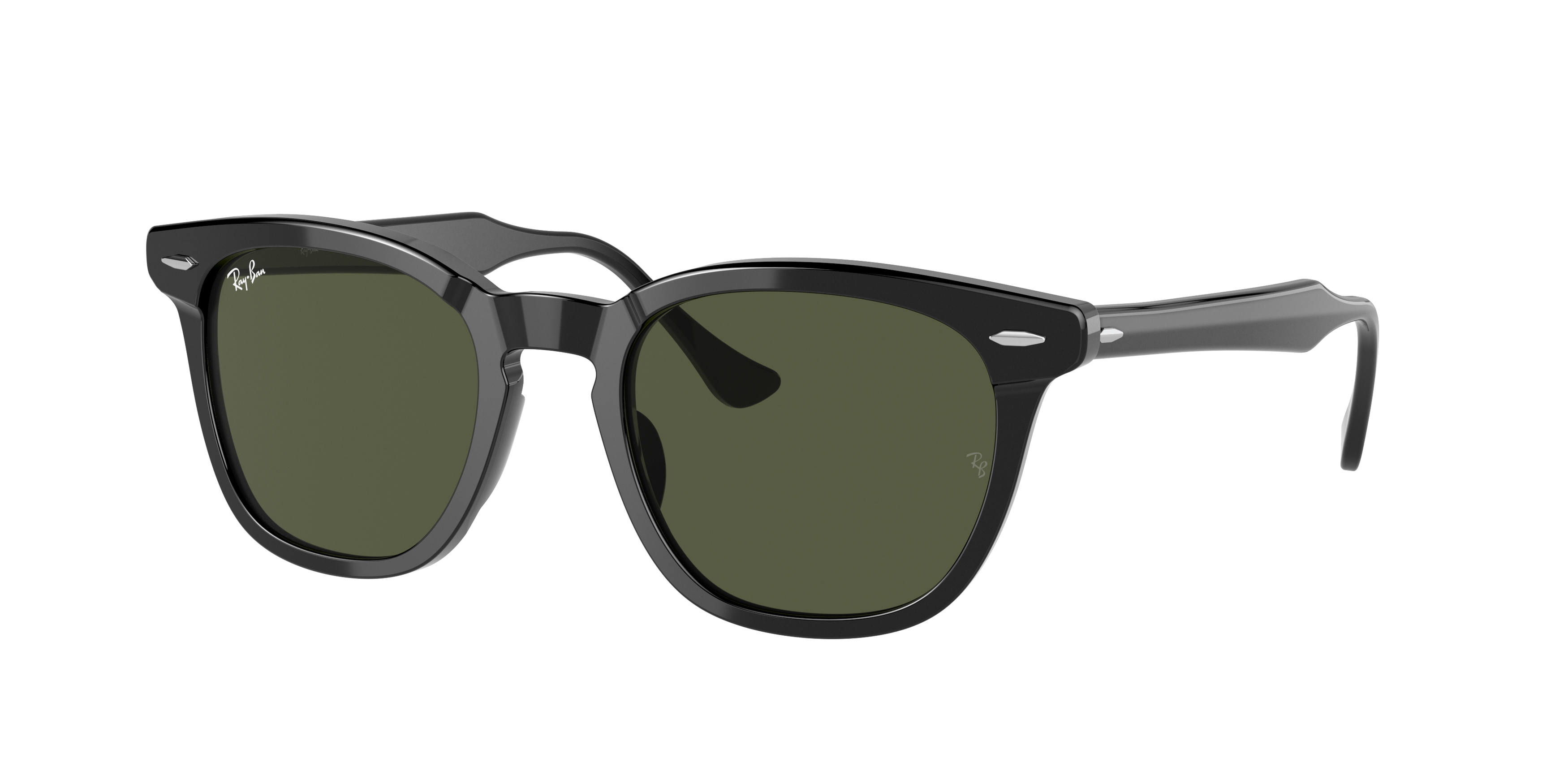 What's a Father's day edit without a great pair of sunglasses? And what's more iconic than a pair of Ray-Bans, more specifically, the Hawkeye that's inspired by the past with a modern take. Easy for everyday use and great for the upcoming holiday season, a pair of shades like these will never make a bad gift.
Shop for the sunglasses here.
6. Eytys Black Canvas Odessa Sneakers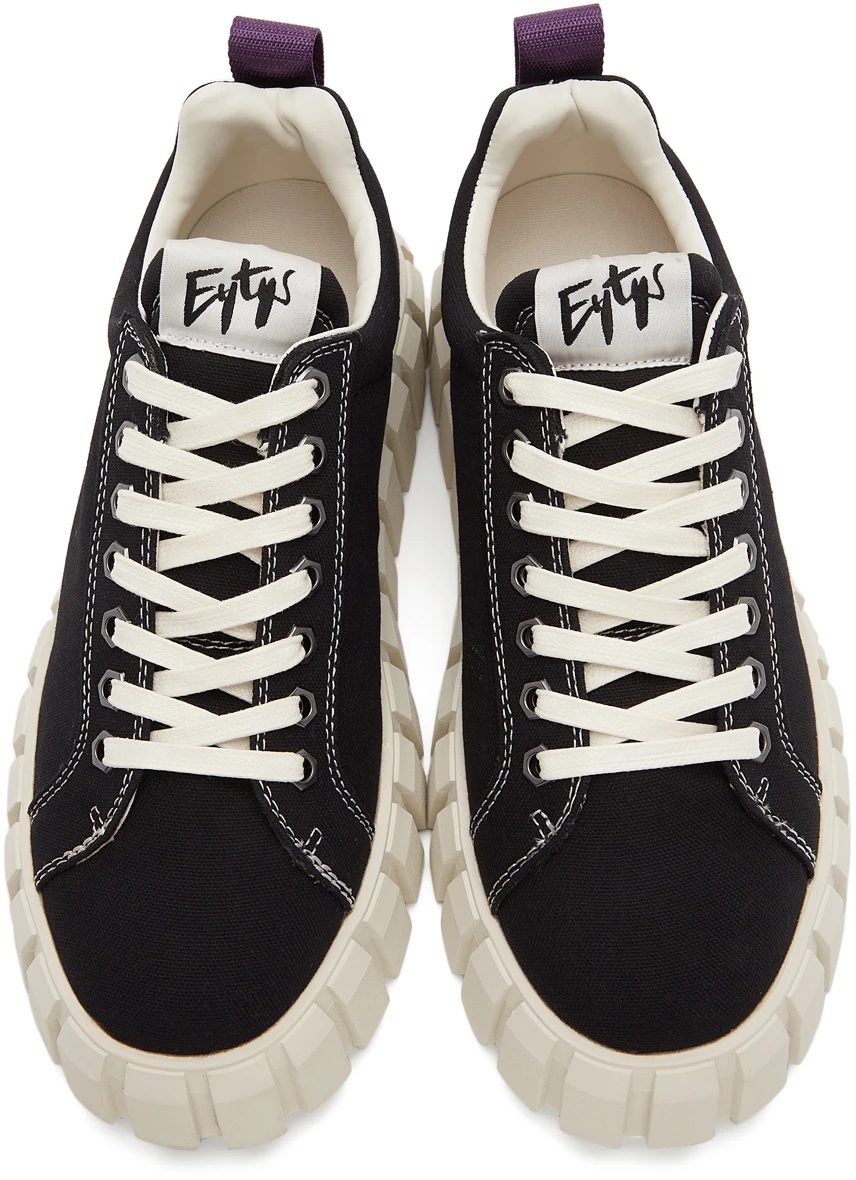 These pair of low-top sneakers from Eytys are hip, cool and a reason to always walk the extra mile. The textured two-inch rubber platform heel makes these a desirable shoe for it not only makes your dad look taller, but also shows how stylish they can be with a little help.
Shop the shoes here
7. Marni Tan & Khaki Paper Shopping Tote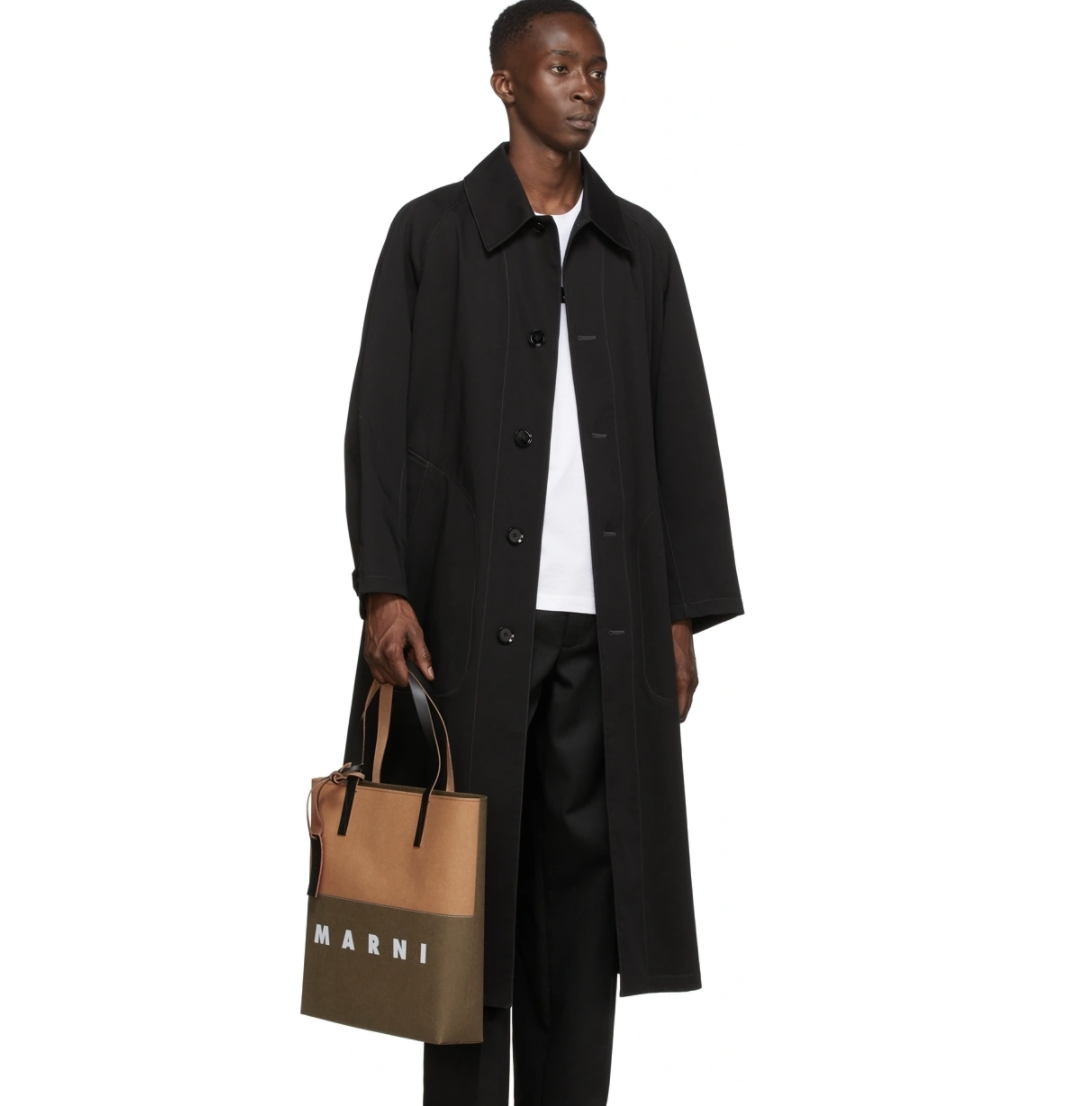 Let your dad channel his inner fashionista with a little help from Marni. This coated paper shopping tote, featuring twin leather handles, an open throat and imprinted with the Marni logo on its front is a sure-fire way to get your dad the much-needed attention he needs while shopping his week or weekend away.
Shop the bag here
8. RHUDE Green & Beige Cotton Shirt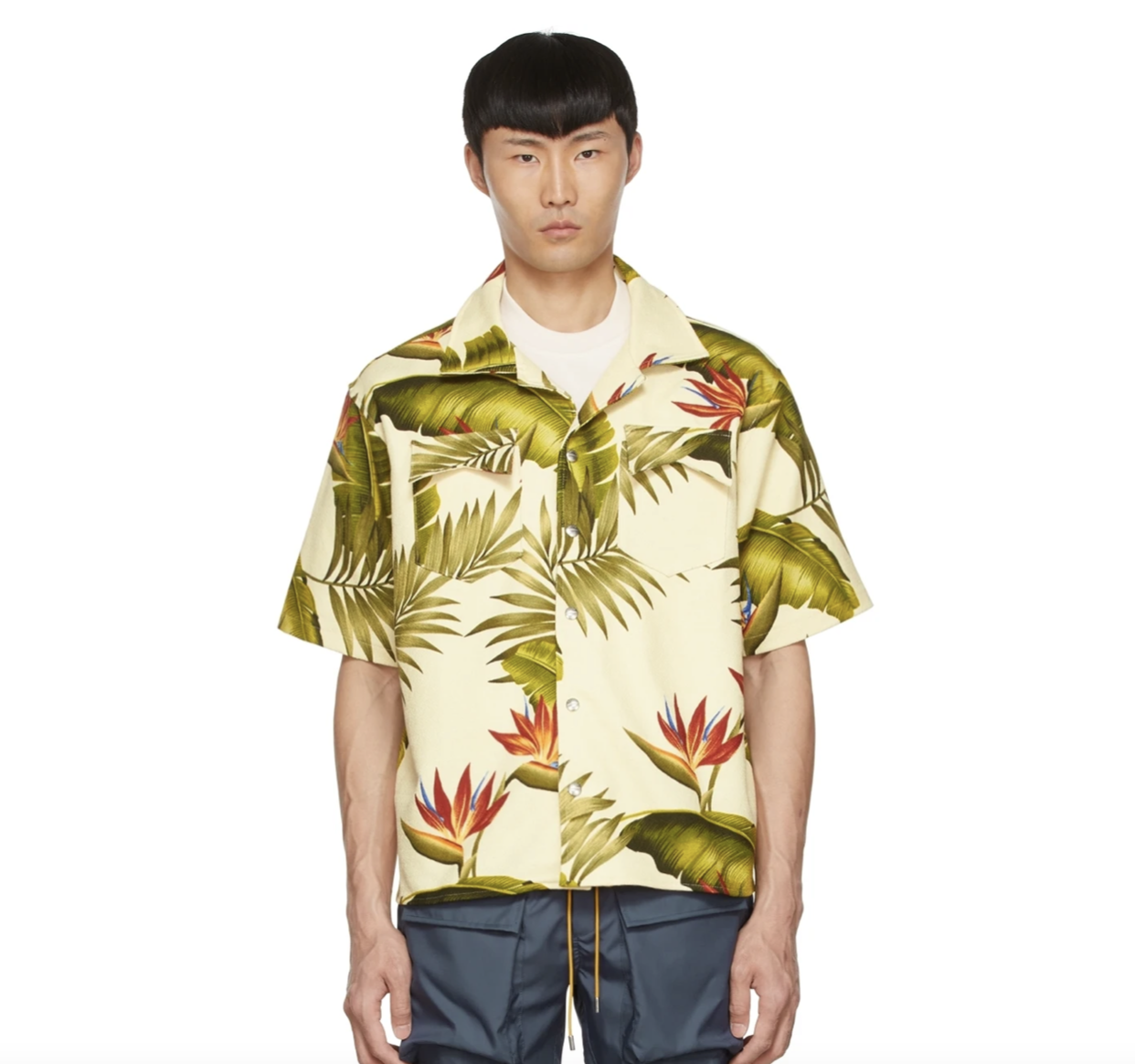 Nothing screams like a dad outfit more than this RHUDE green and beige cotton shirt. Splayed across it are palm leaves and flowers that are reminiscent of the beach life. Get this for your dad who's a calm and cool joe all year round or if your dad's headed on a holiday soon this summer time.
Shop the shirt here
9. Burberry Blue Poplin Caddington Shirt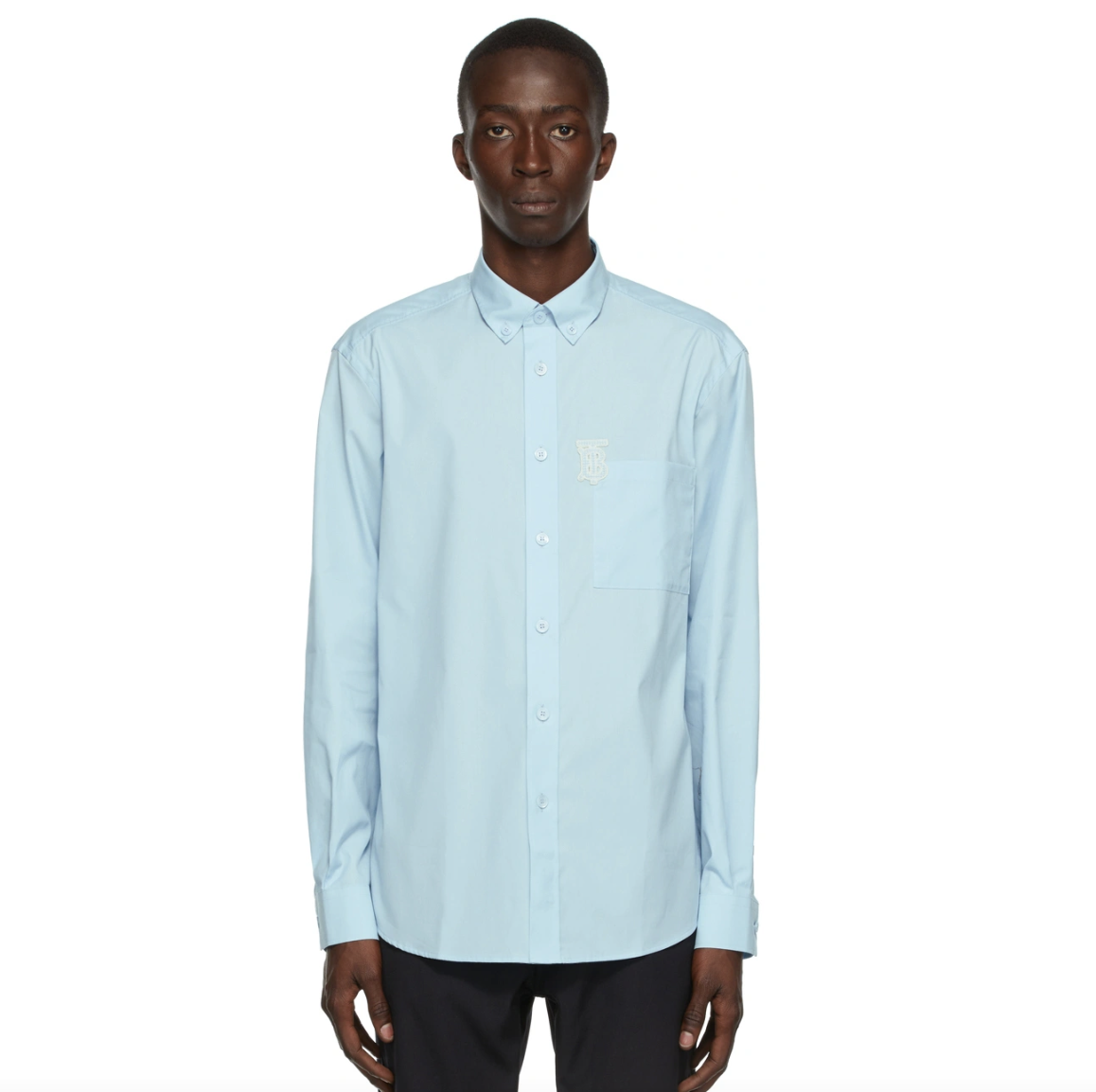 A staple shirt is a necessity in any man's (or woman's) wardrobe. So, if you're looking to gift the patriarch in your family a simple and easy shirt that goes a very long way, consider this blue poplin shirt from Burberry. Simple, elegant, long-sleeved and to the point, the only loud element of this shirt is the Burberry logo on the left breast pocket of the shirt.
Shop the look here
10. APC Martin Navy Straight Jeans
If it's not a pair of chinos, it's a pair of jeans that defines what a dad really looks like. Looking for ones to last your dad a lifetime? Here's what we've found. Non-stretch, high rise and finished in a dark navy colour, these are the APC Martin navy jeans.
Shop the jeans here
11. ERL Green Wool Sweater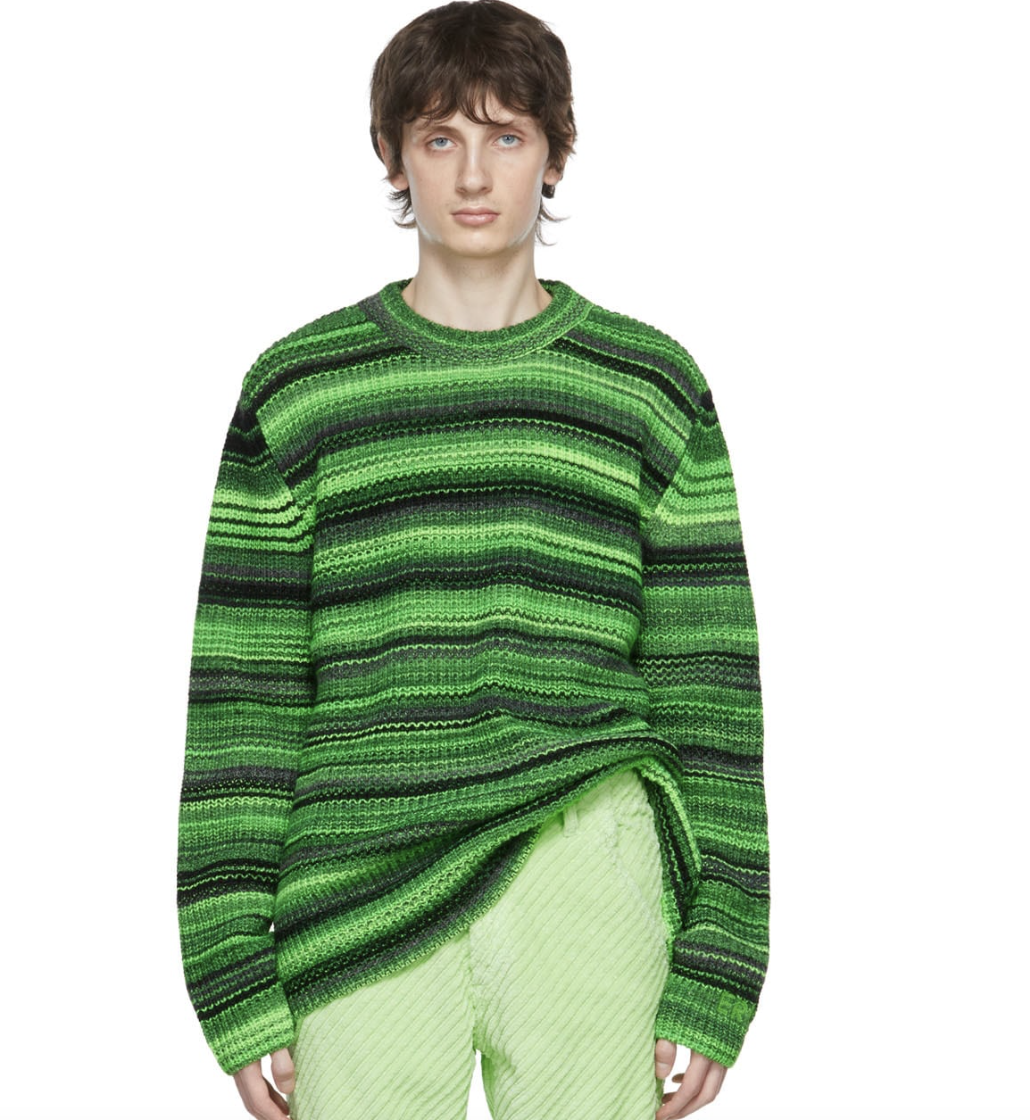 Shopping for your dad who thinks he's young, hip and cool? We know exactly what you can get them—an ERL green wool sweater. Fashioned out of wool, and striped in shades of green, you'll have your dad looking like Shaggy straight out of an episode of Scooby-Doo.
Shop the sweater here
12. Valentino Garavani Green V Logo Signature Card Holder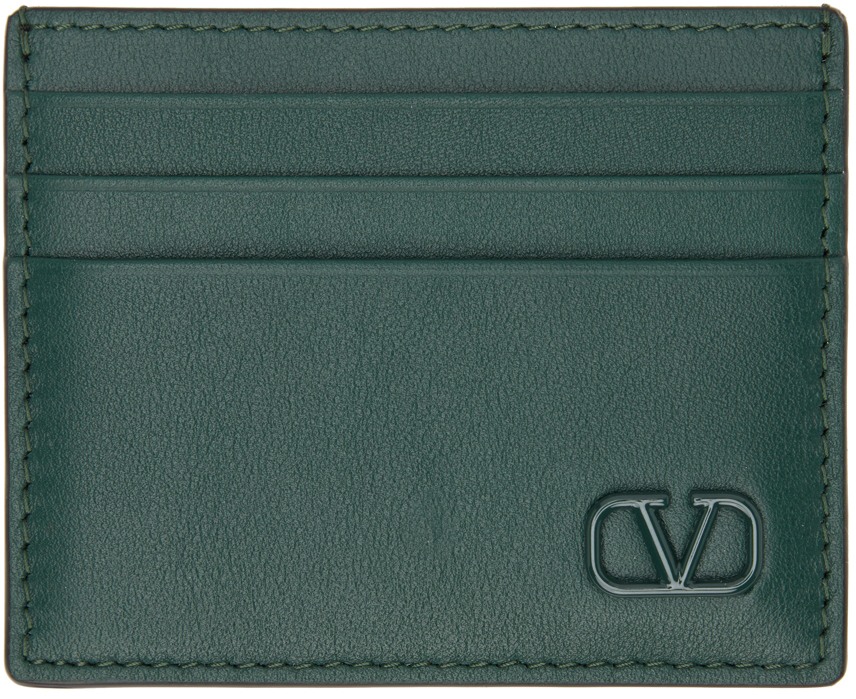 One can never have too many holders around for their many cards—and this applies to your dad too. If you're on the lookout for a cardholder for your father, we're recommending the Valentino Garavani green card holder. Stitched together by grained leather, this pick is all your dad's going to need on his night out or on while he's on a quick run to the grocery store.
Shop the cardholder here
13. Paul Smith Seven-Pack Multicolour Boxers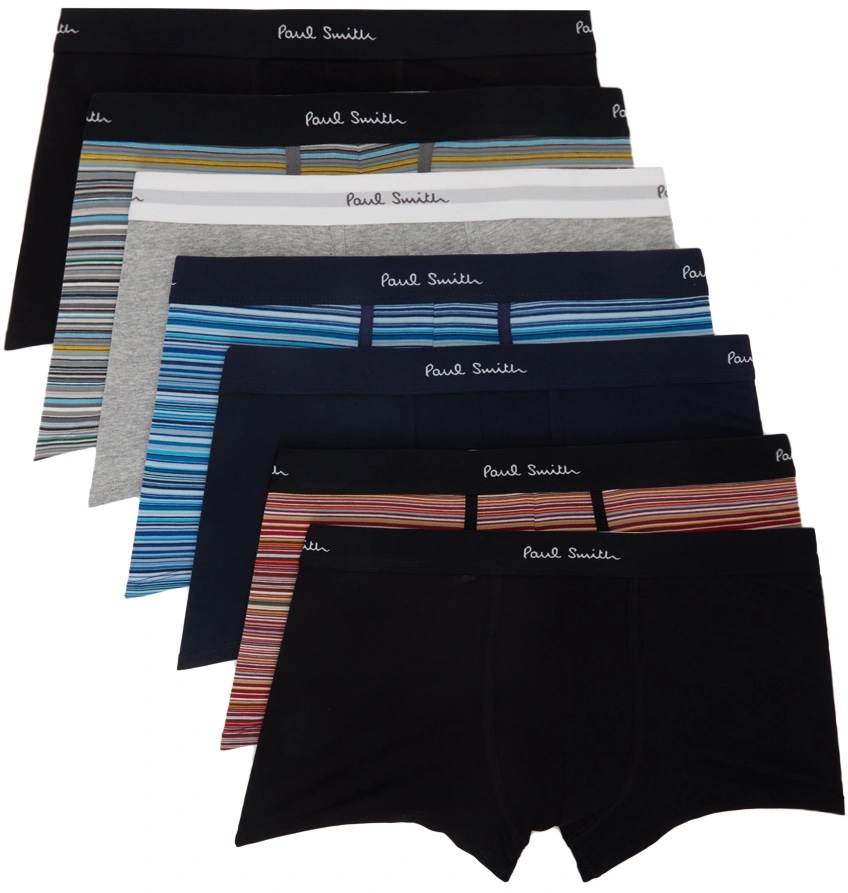 Gone through every possible option and still can't think of what to get your father for Father's Day? Well, the last resort is a necessity all men need—a little help down there. Made out of cotton, these boxers will be the ones your dad is definitely going to be using this year.
Shop for the boxers here
14. Alexander McQueen Reversible Navy & Off-White skull scarf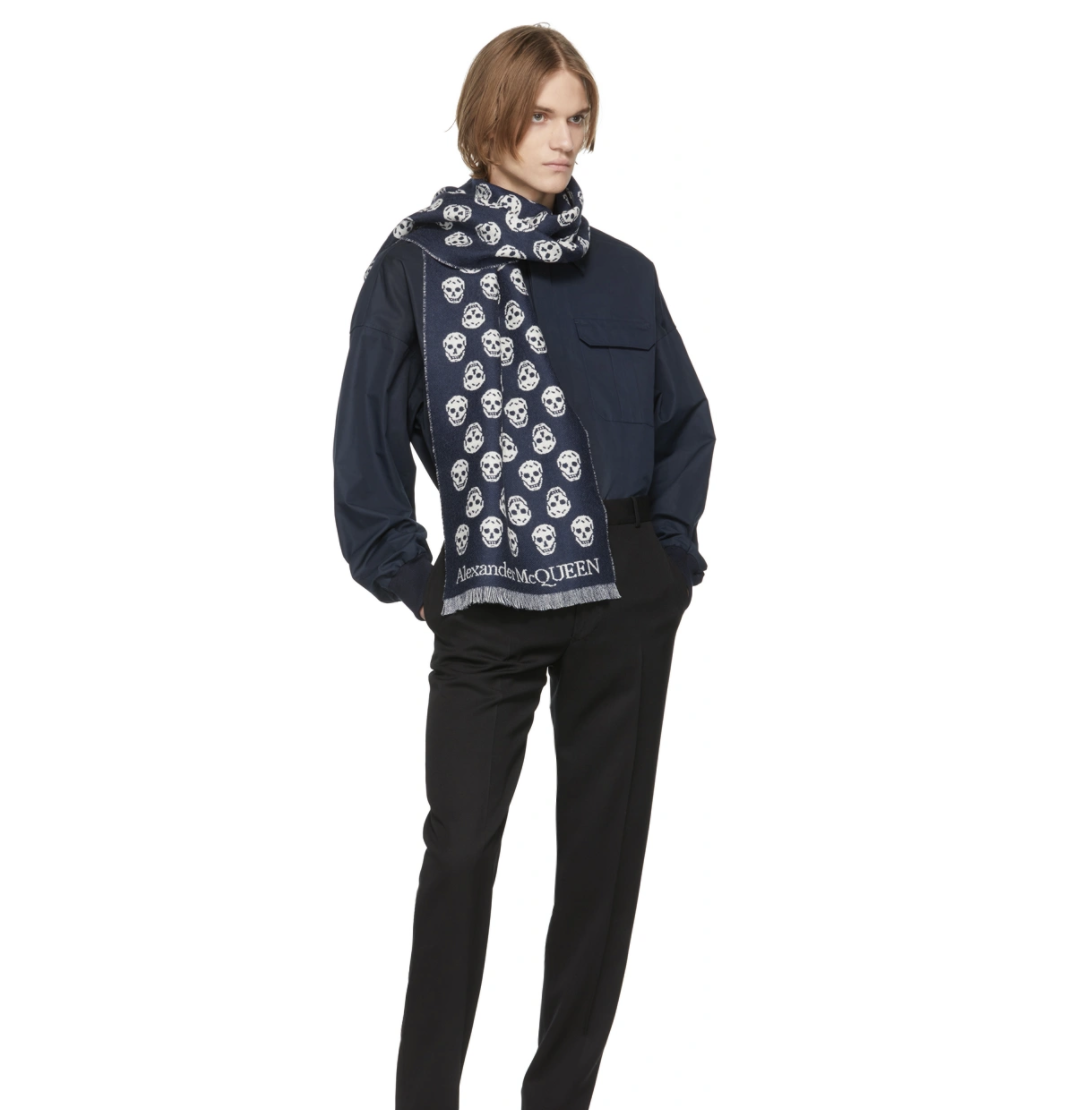 Is your dad a travel bug? Well, you're going to need to get your dad a scarf so he doesn't catch a cold on his long-haul flights. This reversible McQueen scarf is made completely out of wool with skull motifs imprinted across it, and will definitely have your dad looking fly while he's 10,000 feet above the ground or on a cold holiday destination.
Shop the scarf here
15. Rimowa Essential Cabin Collection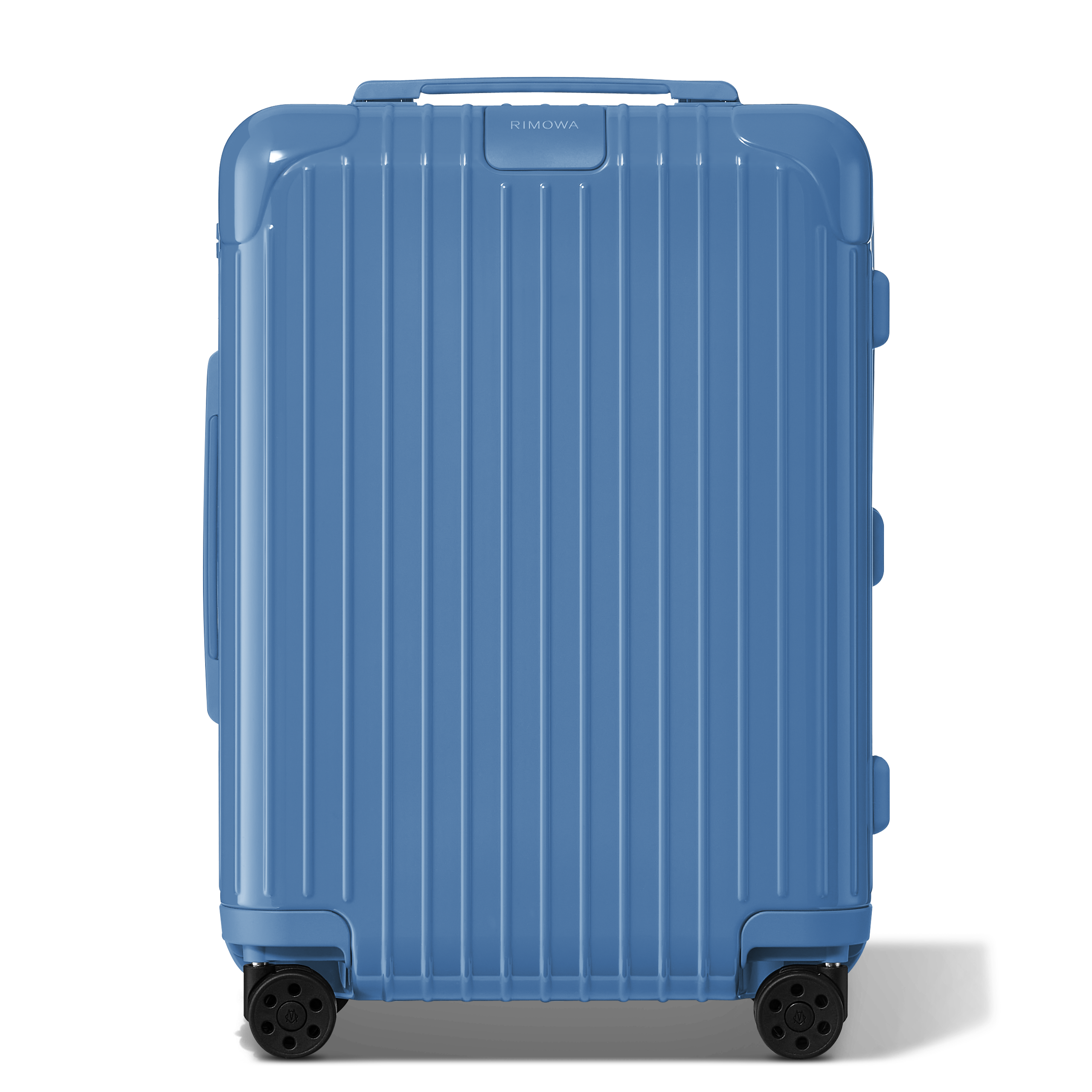 Summer's approaching and you're not going to let your dad go on a holiday without a stylish new suitcase, are you? If you're on the lookout for one, the Rimowa Essential Cabin Collection suitcase is the way to go if you want to give your dad a luxe treatment to packing and travelling in style.
Shop the suitcase at the Rimowa Garden's Mall Store or click here
16. AMI Alexander Mattiusi Off White Padded Leather Belt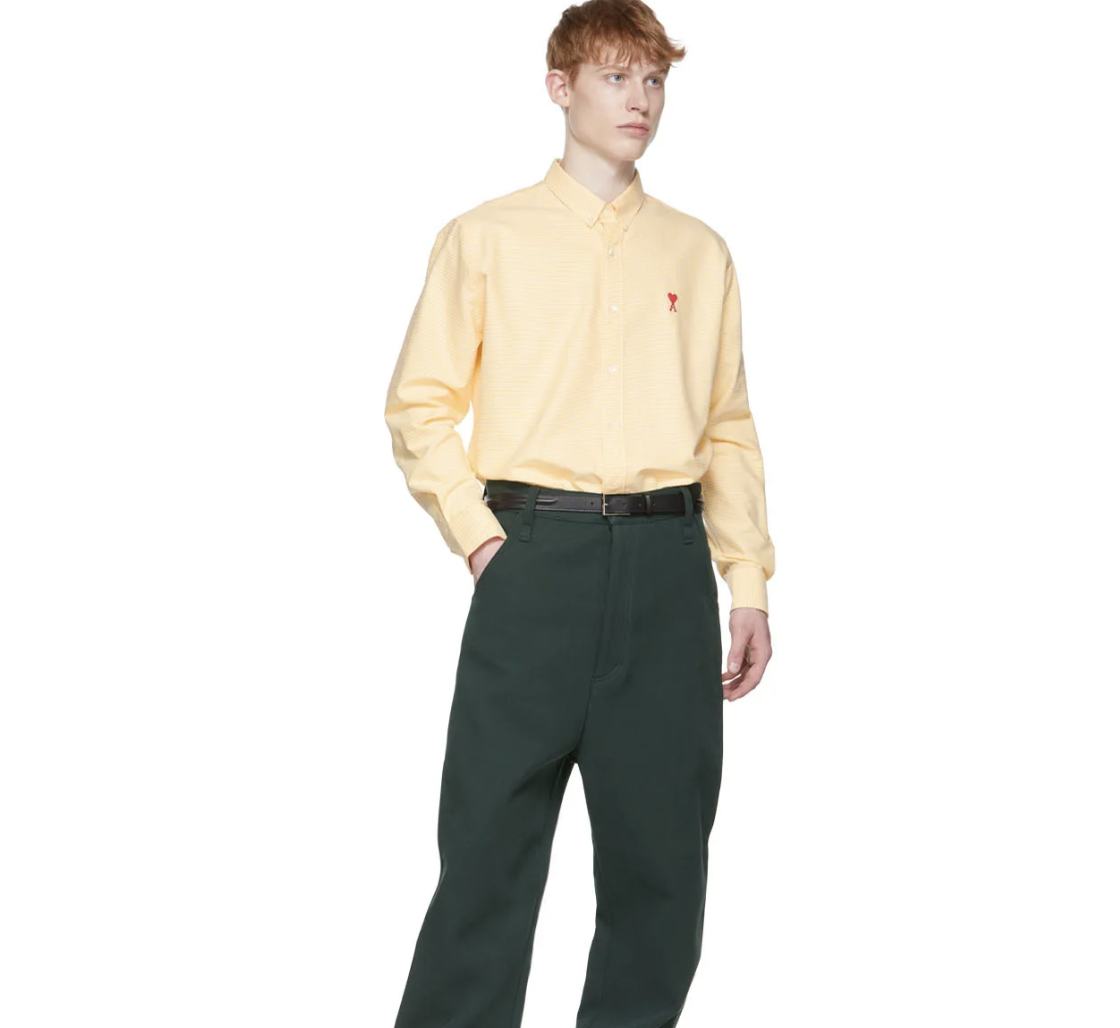 Nothing finishes off an entire Father's Day gift guide than a belt. Here's one that'll keep your dad's pants fitting comfortably for the years to come. Made from leather and finished with silver-toned hardware, this belt is classy and a classic for any dad out there.
Shop the belt here.
Loving this article? Click here for more fashion-related recommendations!
| | |
| --- | --- |
| SHARE THE STORY | |
| Explore More | |