In conjunction with its launch in Malaysia, we spoke to the founders of underground brand Axel Arigato on its past, present, and future
The sneaker industry is undoubtedly a crowded market, but there's a Swedish brand that already has a piece of that pie, and it's all thanks to social media and word-of-mouth. Enter Axel Arigato—a contemporary Swedish fashion label that started out as a sneaker brand with one simple mission: To disrupt the industry by foregoing seasonal collections and traditional sales channels. Its focus? Engaging with customers directly via a digital-first approach. Staying true to its Scandi roots, its design aesthetic is all about refined athleticism, and its offerings—which now include ready-to-wear and accessories—are pulled together with a sustainable focus.
Since it was established in 2014, the brand has since garnered over 566k followers on Instagram, and it counts It-listers including Bella Hadid, Justin Bieber, Chris Evans, and Margot Robbie as some of its clients.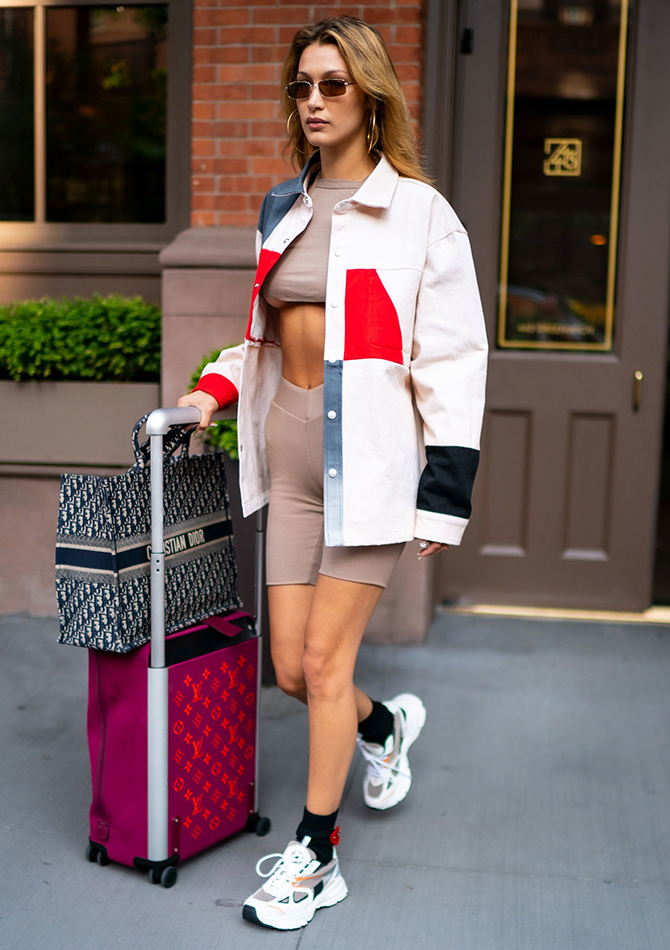 Below, CEO Albin Johansson and creative director Max Svärdh give us an insight into the world of Axel Arigato, and how they're taking things one step at a time:
Let's go back to the start. How did the name 'Axel Arigato' come about?
Albin Johansson (AJ): We wanted to create a literary figure to shift the focus from ourselves. The individuality of the name meant that no one could associate the name with anything else and it would be free to create its own value and image.
Tell us more about the origins of the brand.
AJ: We founded the brand in 2014 in our hometown Gothenburg and started working on it about a year before that. We were both working with e-commerce and wanted to create something new that was different from what already existed in the market at that point. Basically we didn't believe that the traditional distribution model was the future nor did we think high quality products needed to cost as much as they did at that point.
In order to differentiate ourselves from other brands we decided to begin with only selling through our website and work with word-of-mouth and marketing through social media to increase brand awareness. We also started immediately with our concept "Drop of the Week" which allows us to forego traditional seasons and launch at least one new product every week.
What do you think makes the Axel Arigato sneakers stand out in a sea of minimal kicks?

AJ: For us, Axel Arigato is so much more than just products, it is the combination of several parameters that makes us unique. We are very particular with each aspect of the brand—the products, the packaging, the experience we provide be it online or in-store, the content that we produce on a daily basis, and even down to the distribution. If we can create all these unique elements at an honest price point that we're offering, we do believe that we're creating great value for our customers.
Max Svärdh (MS): In terms of products, we love the balance of timeless core and newness. What makes our brand interesting is the variety of products. From the get-go, we aimed to create products that could seamlessly walk between different worlds and transition from day to night, from professional to social life.
Has the COVID-19 pandemic affected your business?

AJ: Although we temporarily closed our physical stores, traffic to the website grew and the social media strategy shifted to engage even more online. We hosted a series of digital events, increased focus on TikTok and improved our digital marketing overall. It has given the team new energy and we're confident that we will come out of this even stronger. At the end of the day, Axel Arigato is a digitally native brand and we didn't have to adapt that much—we were already working with a digital mindset at a fast speed.
What's the biggest challenge when it comes to launching and sustaining a sneaker brand in such a competitive market?

AJ: In a world that is rapidly changing, it is very important that you know your audience and act responsively to different changes, otherwise why be in the business at all? That has been the Axel Arigato spirit from day one.

MS: You constantly need to reinvent yourself, which is one of the biggest challenges in fashion but also the most interesting one. As a brand, you always need to have your finger on the pulse.

Tell us more about the AW20 collection.

MS: For footwear we continue to build on our best-selling styles with new iterations and colourways. We're also introducing a Chelsea boot this autumn which we're excited about. The RTW line has a lot of comfortable jersey pieces, loungewear and puffer jackets which have been our best-sellers year-on-year. In many ways, we pressed a 'reset' button on our ready-to-wear. With a new direction, we're offering pieces that feel more authentic to the brand—it should be seen as an extension of our footwear collection.

Walk us through the design process each season.

MS: We have a customer-first approach. We place our customers at the focal point of product creation and we're constantly using customer feedbacks for the development of new styles. We don't work with traditional collections, concepts or seasonal stories. Everything we do needs to make sense and it needs to be worn by someone real.
With sustainability being the topic du jour, how important is it to the brand, and how do you incorporate it into the designs?

AJ: We aim to reconsider every part of the production process to make positive changes for the betterment of our planet. So we're rethinking every element of our business—packaging, bi-product materials, logistics, in-store experience and sourcing leather strictly within Europe from a select number of concentrated partners.

MS: 95% of the total Autumn/Winter 2020 clothing collection is made from organic or recycled materials which is a step in the right direction. As for footwear, all classic-cup soles within the core range now comprise 20% post-industrial rubber waste, and several of our classic styles have elements with sustainable materials in it.
The brand has since expanded into clothing, bags, and accessories collection since its launch. Was that always part of the plan?

MS: Yes, the ambition was never to call ourselves a pure sneaker brand. The plan we had was to continue to build Axel Arigato into a modern brand, and category expansion is an integral part of that. Essentially as a label, it's about not limiting what we do. We view Axel Arigato as a living organism that's constantly changing and growing.
If you could only wear one design for the rest of your life, which shoe would it be?
AJ: Probably Clean 90 Sneaker or Genesis—they are both timeless in a sense. They don't belong to a specific era or age group.
MS: For me it would probably be Catfish or the Marathon Runner. I want to live in the '90s forever.

If you guys could collaborate with anyone in the world, who would it be?
MS: A dream would be to work with a heritage brand like Ralph Lauren and or someone like Dennis Rodman who's a legend in his field.

How do you both feel about the expansion of the brand into the Southeast Asia market?

MS: We're excited about it. Branching out to new horizons is always something we celebrate.

AJ: It feels like the first time every time we launch in a new territory. Connecting with more people and welcoming them into the world of Axel Arigato is what it's all about for us.
The brand celebrates its sixth anniversary this year. Where do you see yourselves the next six?

MS: We look at where we are in the next six months, not the next six years. We work in short cycles and that's, frankly, quite necessary for a brand in order to survive in today's landscape. A brand needs to stay in the present.

AJ: As Max said, we just want to take it day by day and constantly question and challenge ourselves. If we keep on doing that then we will be able to create better products and offer a stronger brand experience to our customers, which at the end of the day, is why we exist.
What's next for the brand?

AJ: We want to continue with what we're already offering, but on a larger scale and through a bigger platform. Given the current time that we live in, we do focus a lot on digital for both sales and awareness, but we still really believe in physical retail and want to roll out more stores and start running our events schedule as per normal. Connecting with our customers through physical experiences and activations is a big part of our DNA and something we truly miss during these times.
You can now shop Axel Arigato on its website here.