The 31-year-old on changing career paths and reimagining an apron dress into her wedding dress
You graduated as a chemical engineer before deciding to change career paths to be a fashion designer. Why fashion?
I love craft and have always been curious about how garments are made.

Your tag line is 'Inspiration is Everywhere'. Who/ what are you currently inspired by?
Wes Anderson's The Grand Budapest Hotel and Yoskay Yamamoto's artwork.

Tell us about your new collection?
It all started with the phrase 'This too shall pass'. The prints are inspired by observation of walls that withstood the test of age and time, which allows for enchanting textures and colours - each with its own temporal story to tell, just like how everyone has a past and a story to tell.

What made you decide to explore making your own prints this season?
I have always loved designing print and now that I have found a reliable printer, it just seems like a natural progression.

What's the printing process was like?
For this series, I started by going through my research photos and picked out those I found inspiring. I then tried to recreate them through painting using acrylic paint, after which I photograph my paintings and edit them on Photoshop before I send them off for printing.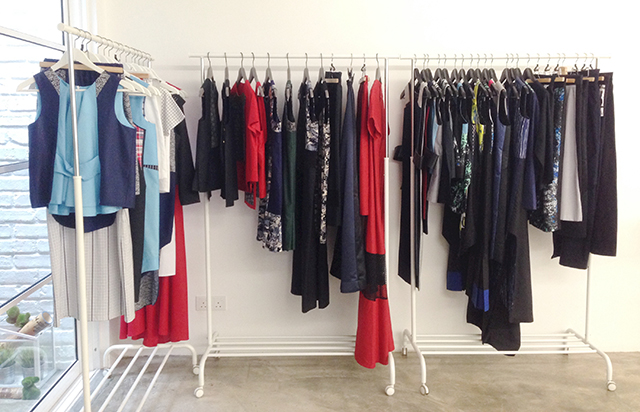 Key pieces from the collection?
The apron dress, the wave-hemmed top and wool bibs.

Do you design with a muse in mind?
Not usually. However, for this season, my muse is Jojo Goh.

Style icons?
Twiggy, Rei Kawakubo, Keira Knightley

Describe your aesthetic in five words.
Modern, timeless, understated, simplistic and comfortable.

Current favourite material to work with?
Cotton and wool.

Who would you love to see wearing Cassey Gan?
Keira Knightley and Emma Watson.

You just got married - congratulations! Tell us about your wedding dress?
It's the apron dress from this collection, except that it is in white layered with netting! I love the silhouette, as it is so comfortable and simplistic.

Tell us about your bridesmaids dresses?
My bridesmaids were wearing outfits of their choice from my latest collection.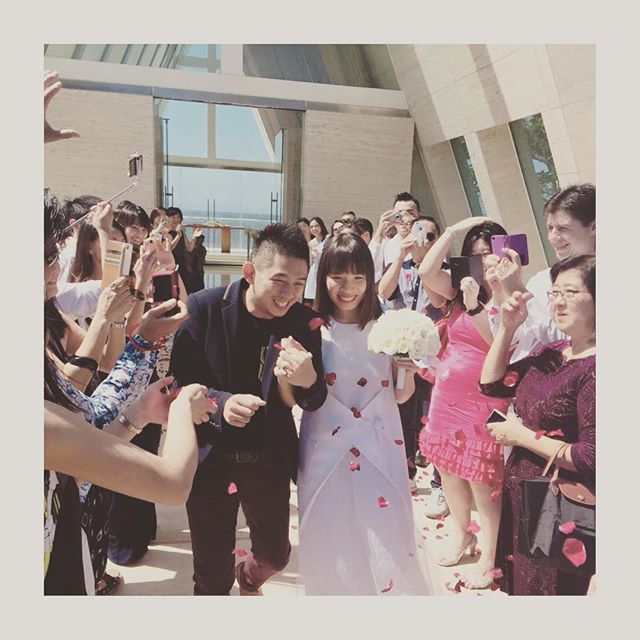 Fashion designers you'd love to have dinner with?
Alexander Wang, Victoria Beckham, Phoebe Philo and Stella McCartney.

What will you dine on?
Japanese cuisine.

Your drink of choice?
A piccolo latte in the day, sake for night.

What's the last favourite holiday you had?
Tromso in Norway for the Northern lights - it was really magical!

Music you're currently playing on repeat?
Anything Ed Sheeran.

Books you're currently reading?
Do Monocle magazines count as books?

Last favourite movie?
Jurassic World. I am fascinated by dinosaurs.

Last fashion item you bought?
A Céline Trio bag.

What's in the pipeline for this year?
Currently, we are planning the Spring/Summer '16 collection. I'm also working on collaborations with two concept shops for my Christmas and Chinese New Year collections.

Where do you see your brand in the next 5 years?
I would like to be selling in 10 different countries in 5 years and possibly start a childrenswear line by then.

Inspirations for your next collection?
Still 'brewing'. Stay tuned!
For more information and to shop Cassey Gan's new arrivals, click here. Cassey Gan will be showing at KL Fashion Week at Pavilion KL, 12-16 August 2015.