Features
A glimpse into the life of Phoebe Philo and what to know about her latest brand
Fashion force
Featured images courtesy of British Vogue, Grubber/Wireimage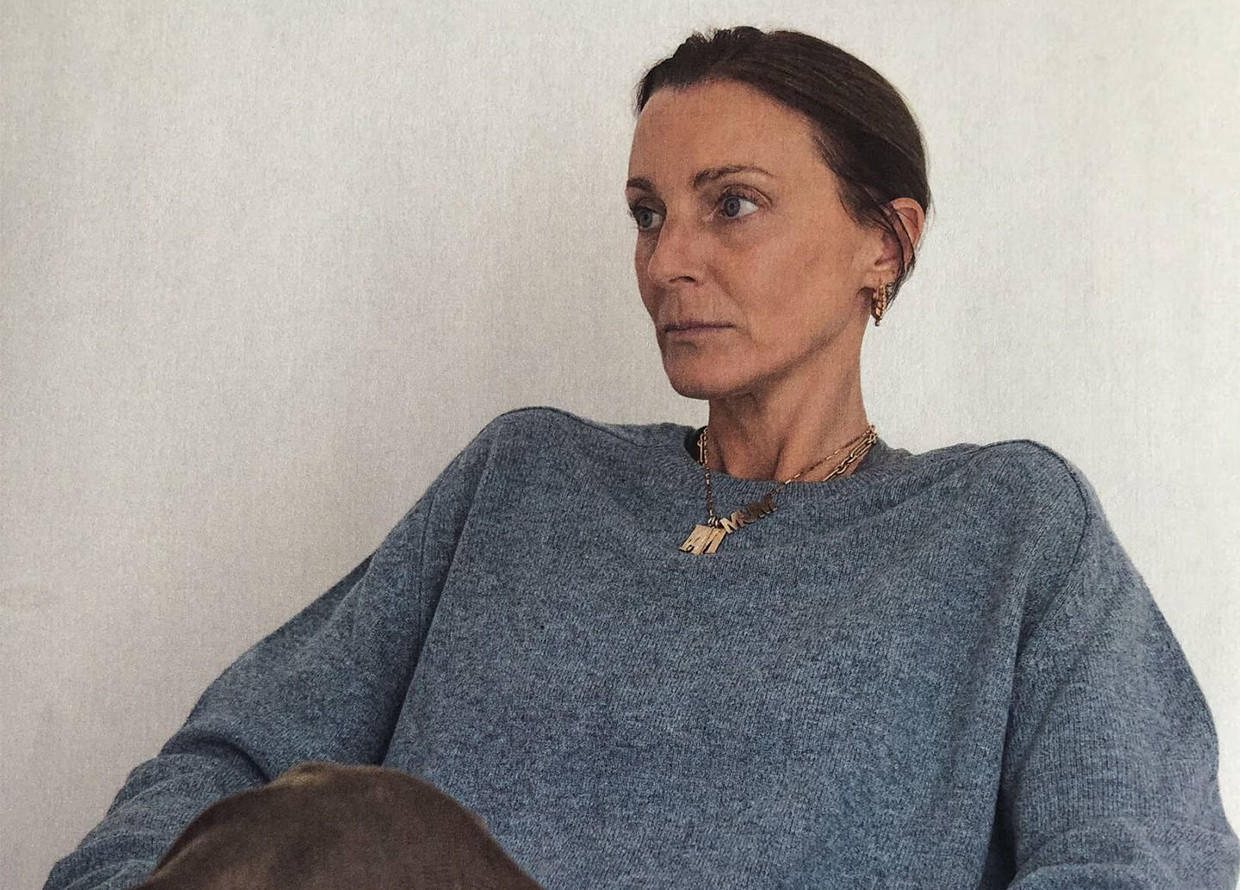 Phoebe Philo, an illustrious name that has been on everyone's lips for the longest time, is set to make her return to the fashion scene with her namesake label at the end of this month. Fashion enthusiasts might recall the style titan from her time at the helm of some of the biggest fashion houses in the early 2000s, but who exactly is she? Ahead, we delve deeper into the designer's life and some of her best-known successes, as well as what to expect in the much-anticipated collection. 
Early life
View this post on Instagram
Philo was born in Paris to English parents Richard and Celia in 1973. Her father was a surveyor at the time, while her mother worked in the art industry as a graphic designer. She spent the first two years of her childhood there before her family returned to England and settled in the northwest London district of Harrow. 
Growing up, Philo had a deep love for fashion and her interest was sparked even more when she received a sewing machine for her 14th birthday. She started making her own outfits and then pursued her passion by attending Central Saint Martins College of Art and Design following high school. After graduating in 1996, she worked as an assistant to designer Pam Blundell before joining Chloé in 1997 as Stella McCartney's sidekick. In 2001, she succeeded McCartney as the creative director of the brand. 
Changing the game at Chloé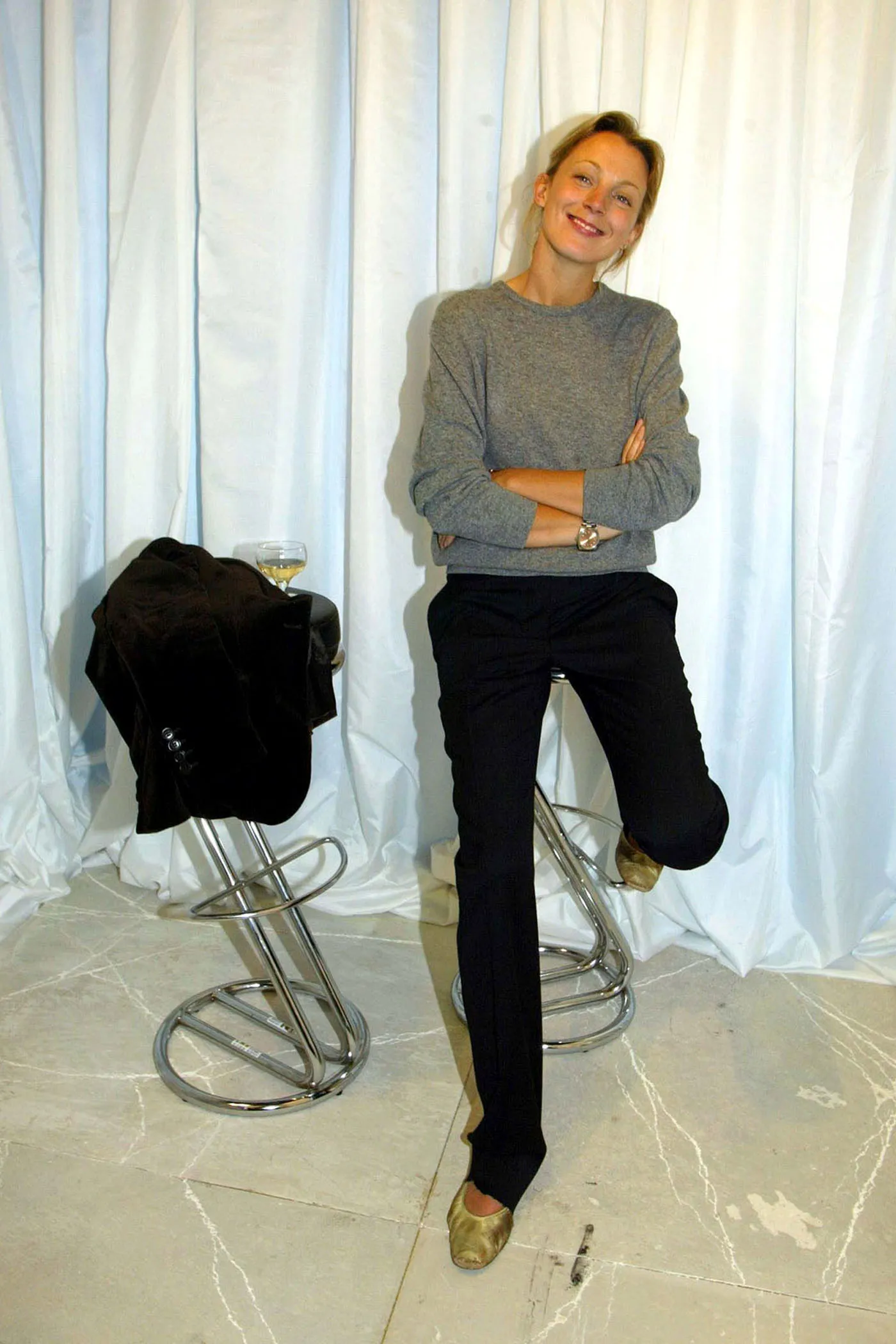 Phoebe Philo backstage at her first Chloé runway show
In contrast to McCartney's whimsical yet stylish designs, Philo conquered the House with an air of effortless femininity. Leather goods were her strongest pursuit, with the Paddington a.k.a the It-bag of 2004, selling out even before they arrived in stores. 
As reported by The Guardian, sales reached an all-time high during these times, rising by 60 per cent worldwide and 80 per cent in the US alone. The following year marked the opening of more Chloé boutiques across the globe, including ones in Kuwait, Beijing, and Shanghai. As it happens, her hard work to revive the House were recognised when she was named British Designer of the Year at the British Fashion Awards in 2005.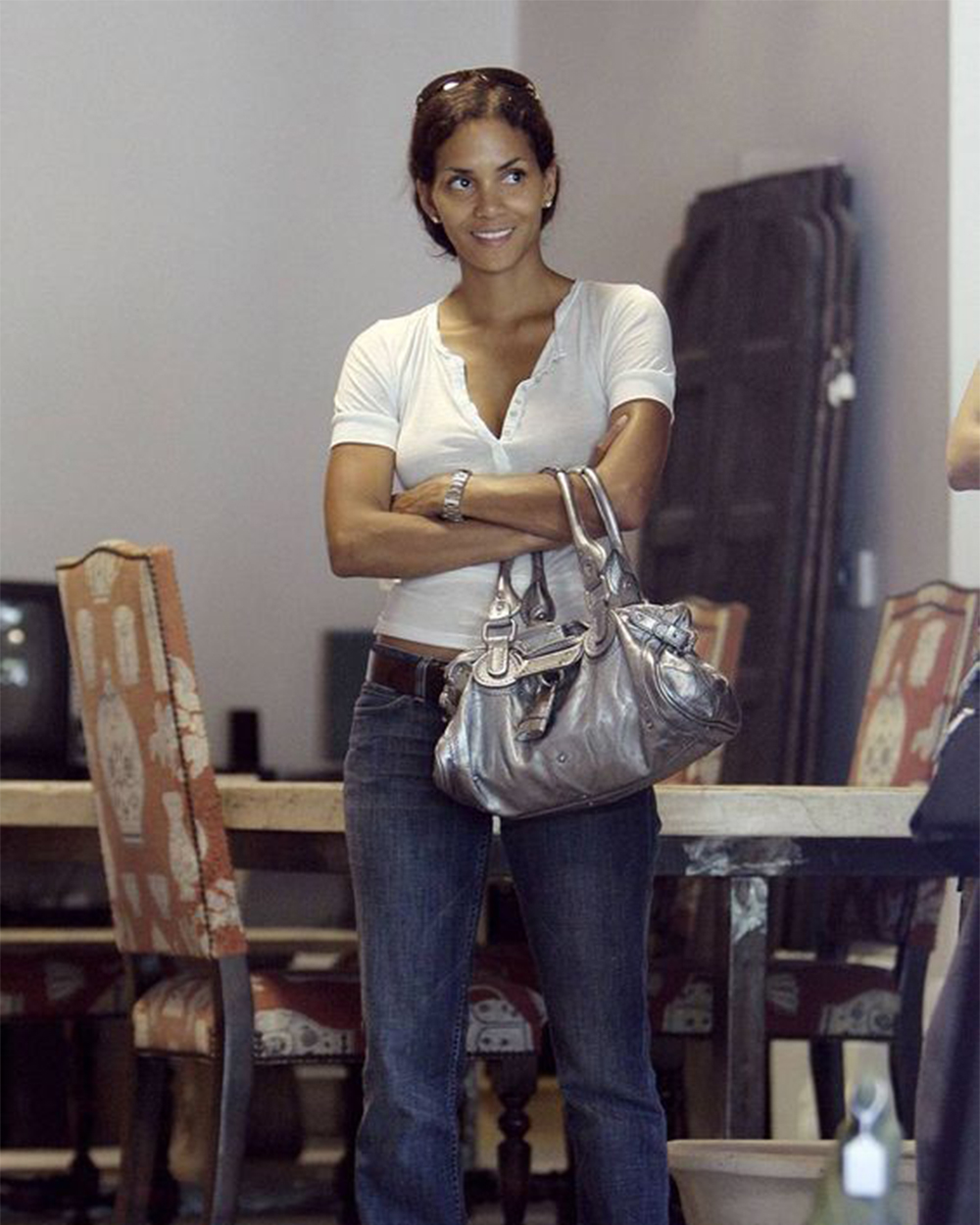 Halle Berry carrying the Chloé Paddington
After a five-year tenure, Philo stepped down from her creative role to focus on her family life in London. In a statement to British Vogue, the designer said, "My decision to resign is for personal reasons, including especially to spend more time with my new baby."
Rewriting elegance with Celine
View this post on Instagram
It didn't take long for LVMH to offer Philo the creative director position at Celine. The Paris-born joined the French House just two years after taking a break, and her debut collection was a breath of fresh air in an era of maximalism. With a rustic colour palette and a hint of masculine tailoring, it was a reverse of what she usually puts together at Chloé. The sleek silhouettes of cropped jackets and straight trousers instantly attracted contemporary buyers and shifted the label's fortune.
And, of course, who can forget those iconic bags? The Luggage Tote, Trapeze, and Trio are still highly sought after by collectors today. Subsequently, boutiques sprung up under her supervision, including a flagship store on London's Mount Street and a new headquarters on Paris' 16 rue Vivienne.
Beyond that, what truly distinguishes the mother of three from others is her decision to feature mature ladies in her advertising campaign. In 2015, she pushed the envelope by appointing acclaimed writer Joan Didion as the face of the House's Spring 2015 campaign. Several older women have since starred in other fashion campaigns including Charlotte Rampling for Marc Jacobs Spring 2020 and Maggie Smith, who recently fronted Loewe's Spring Summer 2024 pre-collection campaign.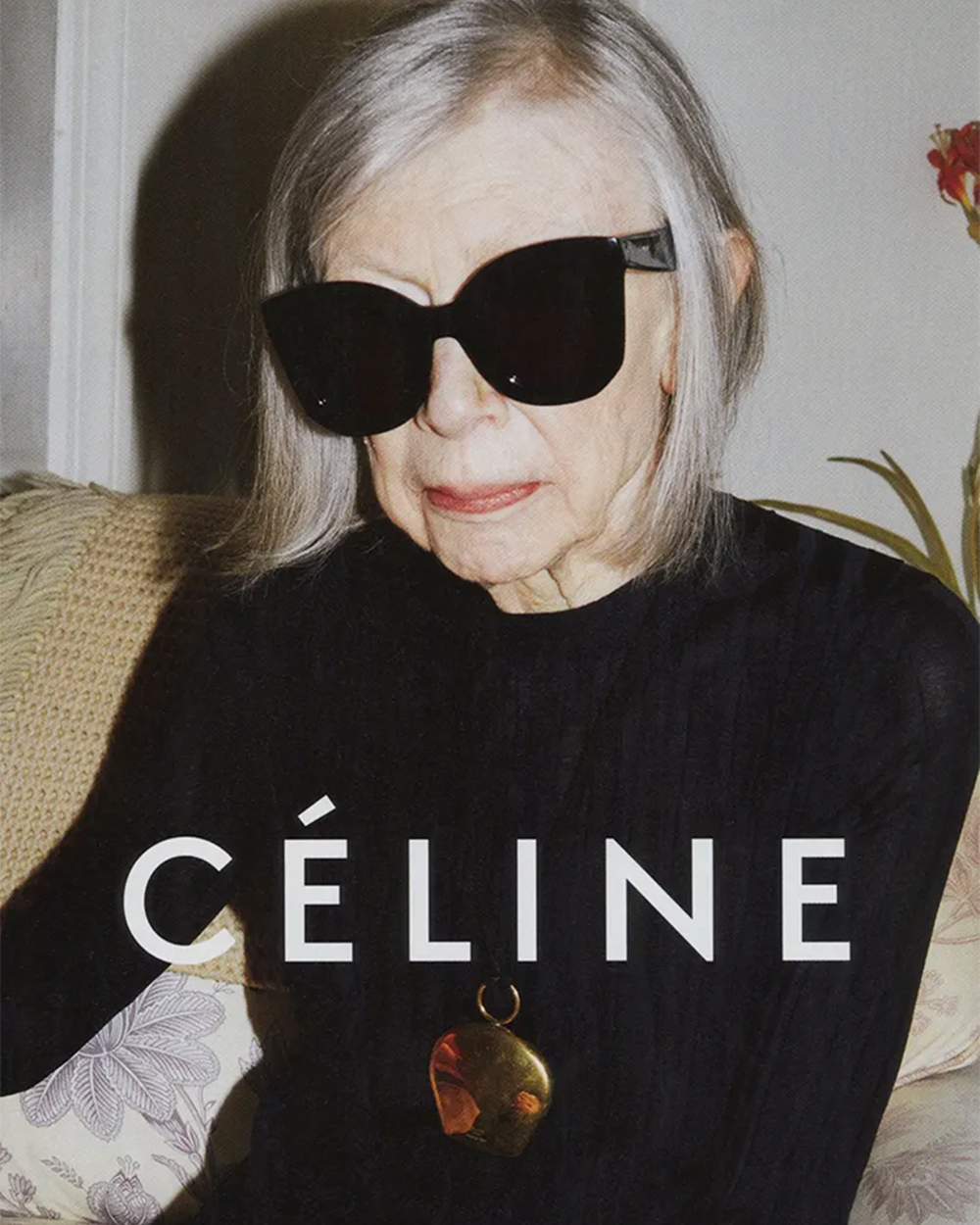 Joan Didion for Celine SS15 campaign
After all of these feats, it's hardly surprising that she was awarded British Designer of the Year again in 2010 and won the International Award at the 2012 CFDA Fashion Awards. However, as the saying goes, all good things must come to an end, and after almost ten years, Philo exited the brand in 2017 with no further intentions. 
The future is Phoebe Philo
Phoebe Philo launching October 30th 2023 pic.twitter.com/8OACpnZmNj

— MAXIMILIAN KILWORTH (@MaxKilworth) September 30, 2023
Philo made headlines in 2021 when she announced her comeback to the industry with her own brand. Although the collection was first scheduled to make its debut in January 2022, it wasn't until June of this year that she confirmed on Instagram that it would be revealed in September. While the launch didn't end up materialising, those who joined Philo's email list via phoebephilo.com learned that it will now take place on October 30.
The announcement featured images with her branding in red font and close-up, grainy shots of models, accessories and clothes. According to WWD, the debut collection will include 150 designs and be sold online with shipping to the United States, United Kingdom, and Europe. Furthermore, Daria Werbowy, a fixture of Philo's Celine era, is rumoured to be the face of the brand.
Verdict:
The rumour is true: Daria Werbowy is the main face of the new collection, starring alongside other models in the brand's inaugural campaign on Philo's site. Dubbed the 'A1 Edit', the British designer delivers her brand of quintessential elegance with the now-sold-out high neck knitwear, the up-right collar shirt, the cargo pants with patch pockets and the sleek Milanese trousers. A closer look at the assortment reveals an air of sensuality in the form of high-waisted fitted trousers with back slits and a see-through scarf top.
If you're all about playful details, the bomber jacket with broad leather tassels, as well as the coat and miniskirts with hand-combed embroidery, are the ones you should opt for. The minimalist aesthetic is also mirrored in the range of bags and shoes, with lush choices like the XL Cabas bags, heeled loafers, and ankle boots. Together with the 'MUM' bracelet and necklace, the bold, aviator-style sunglasses do not disappoint either. All in all, the debut collection is a success—many of the pieces have already sold out in a matter of hours—and Philo still has the magic touch. See some of our favourite designs below: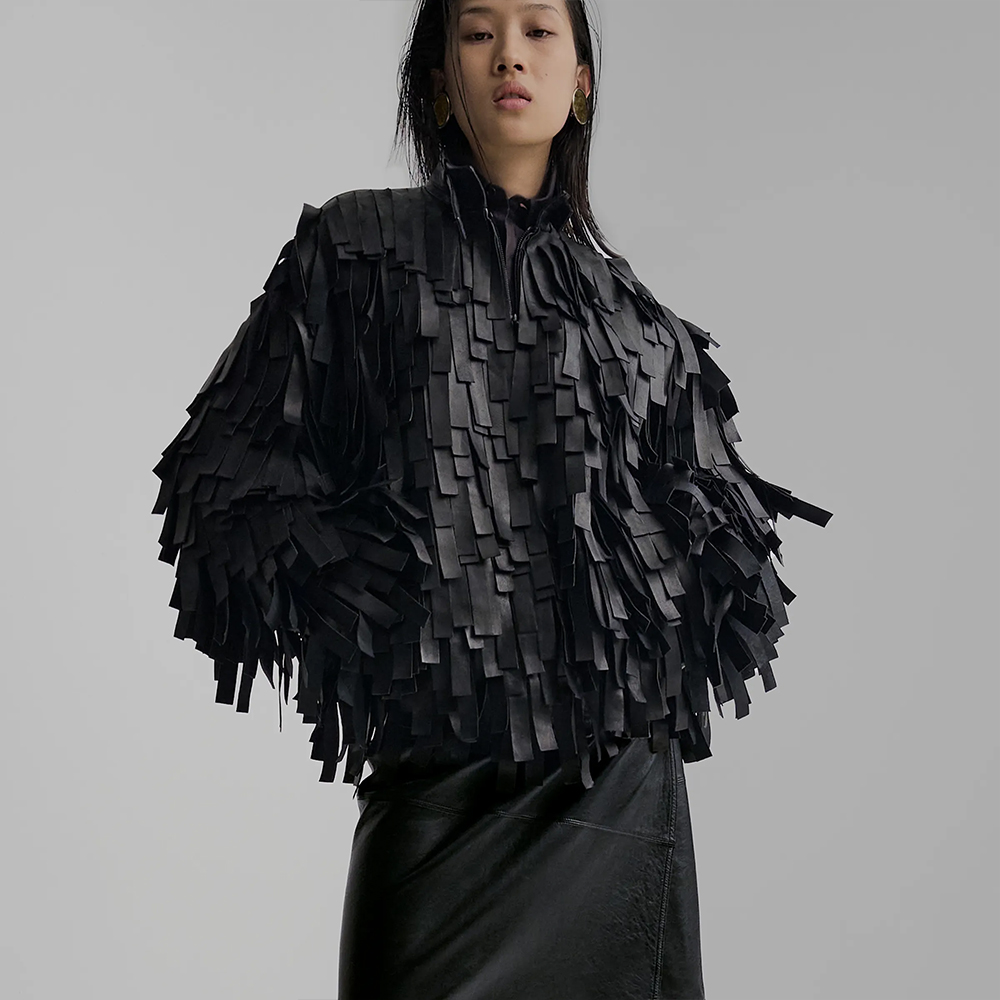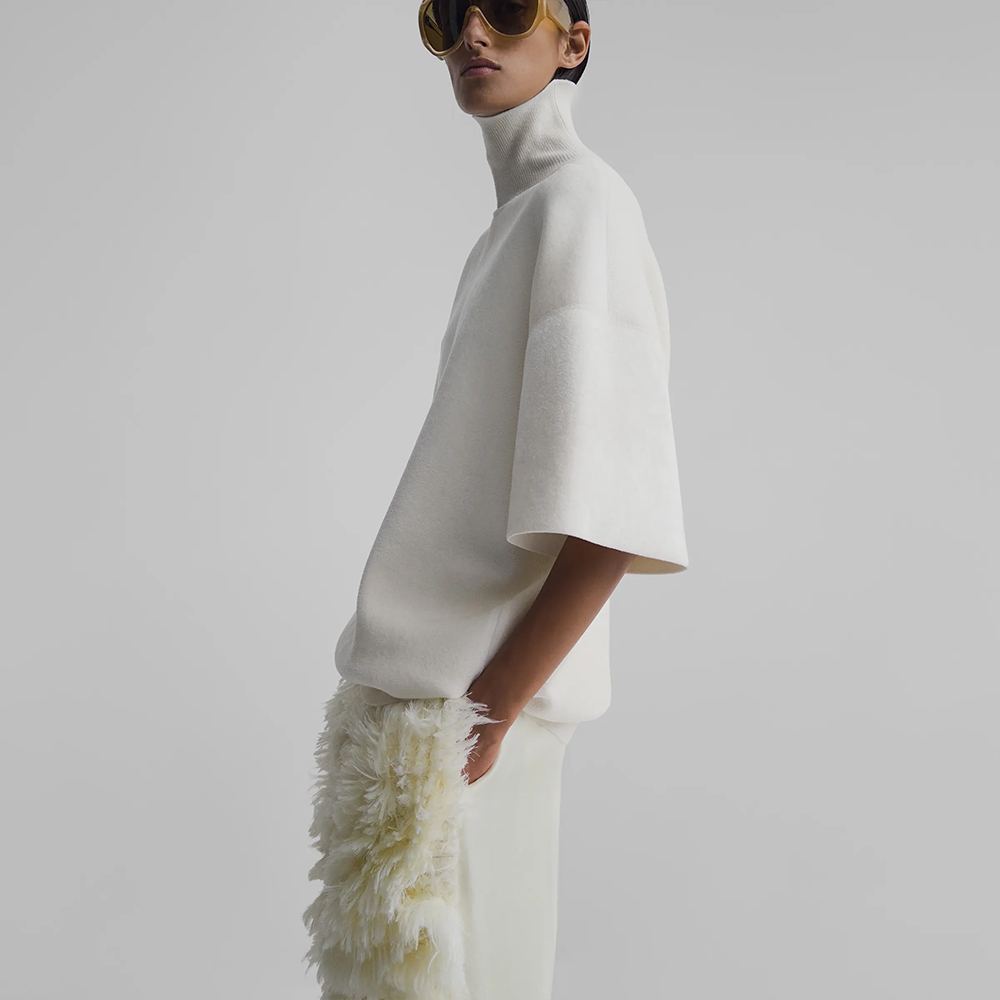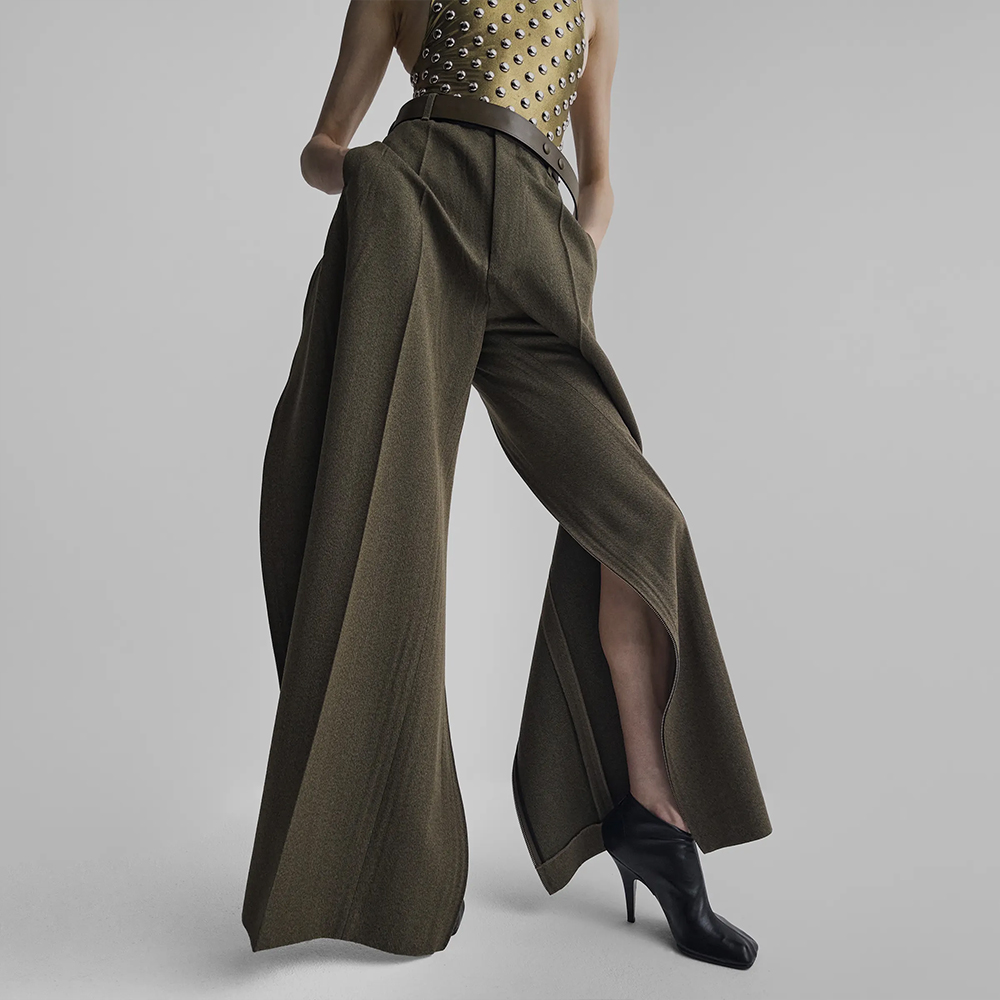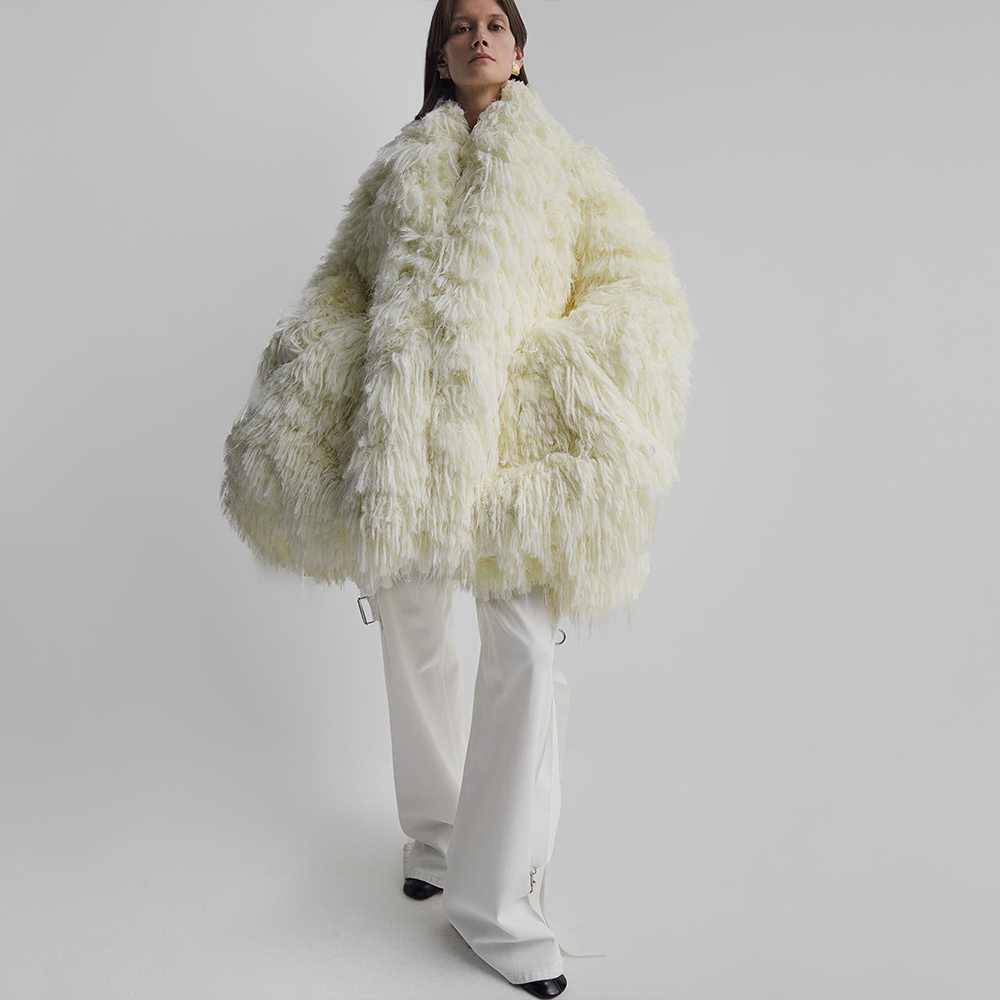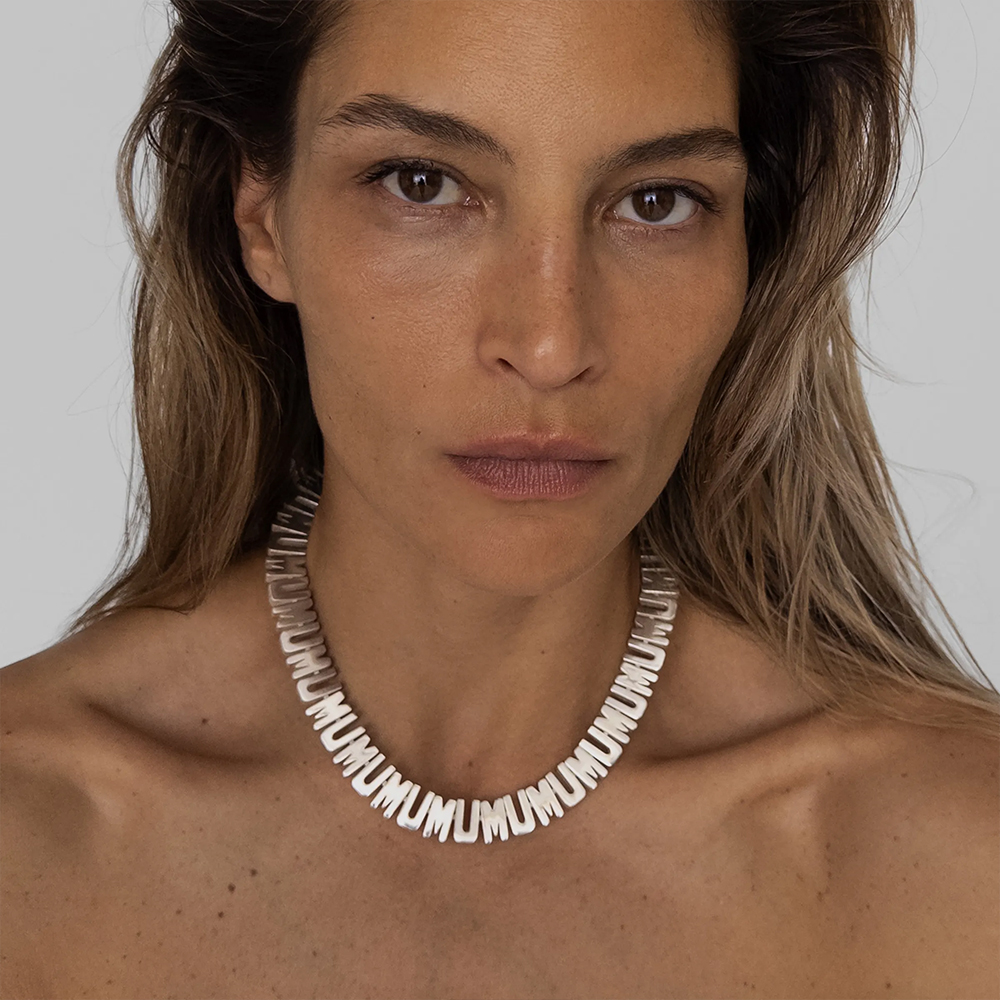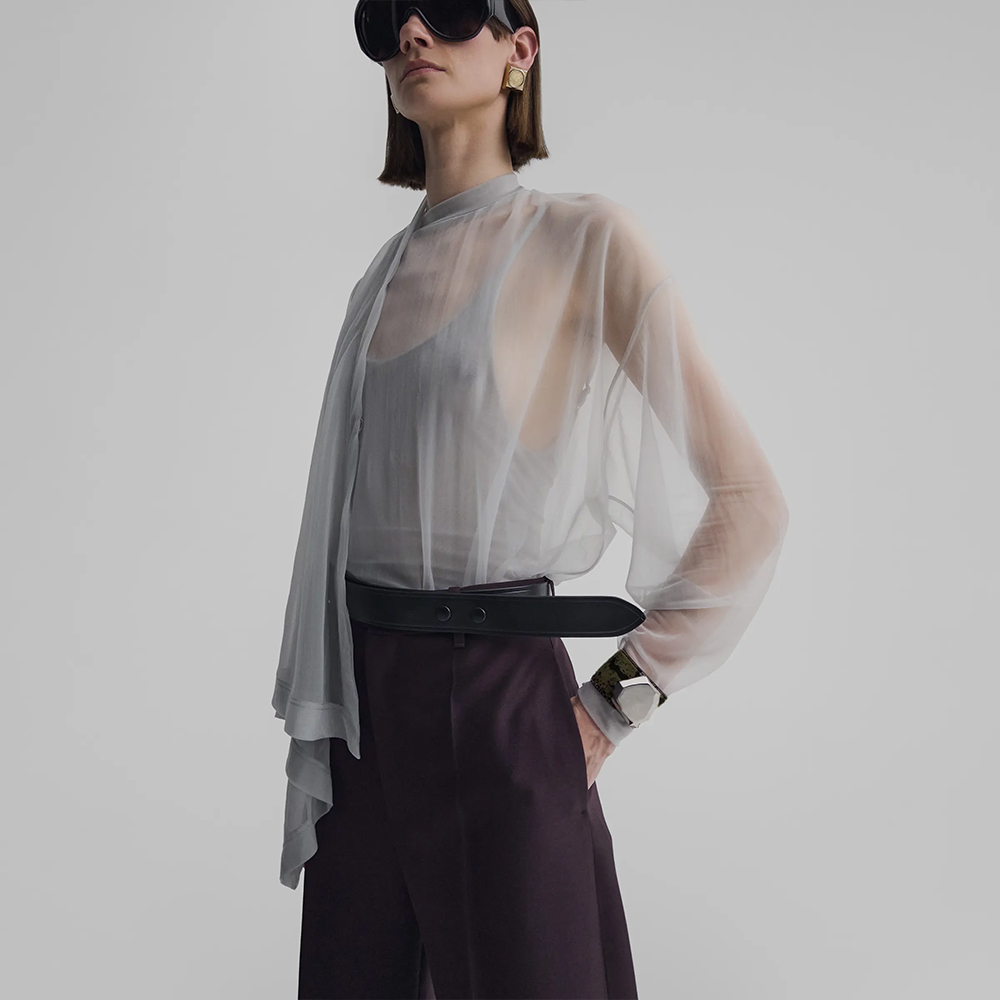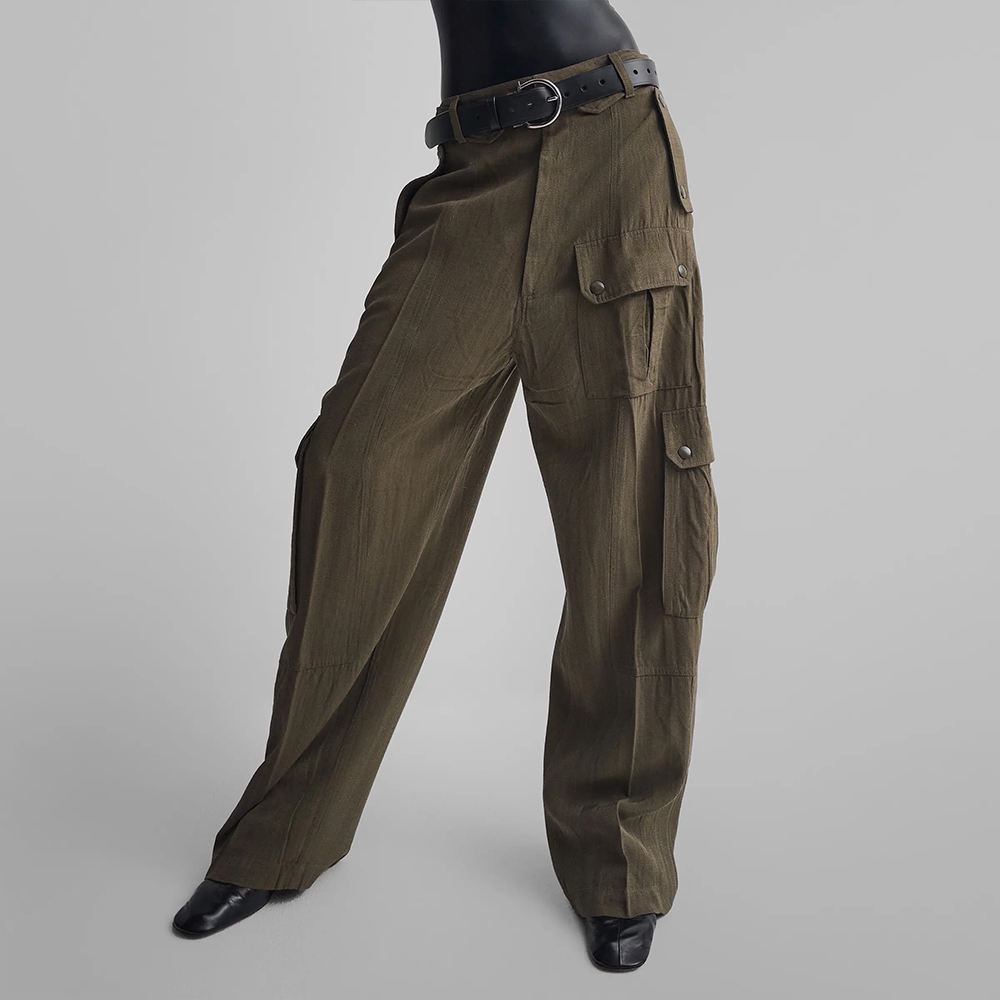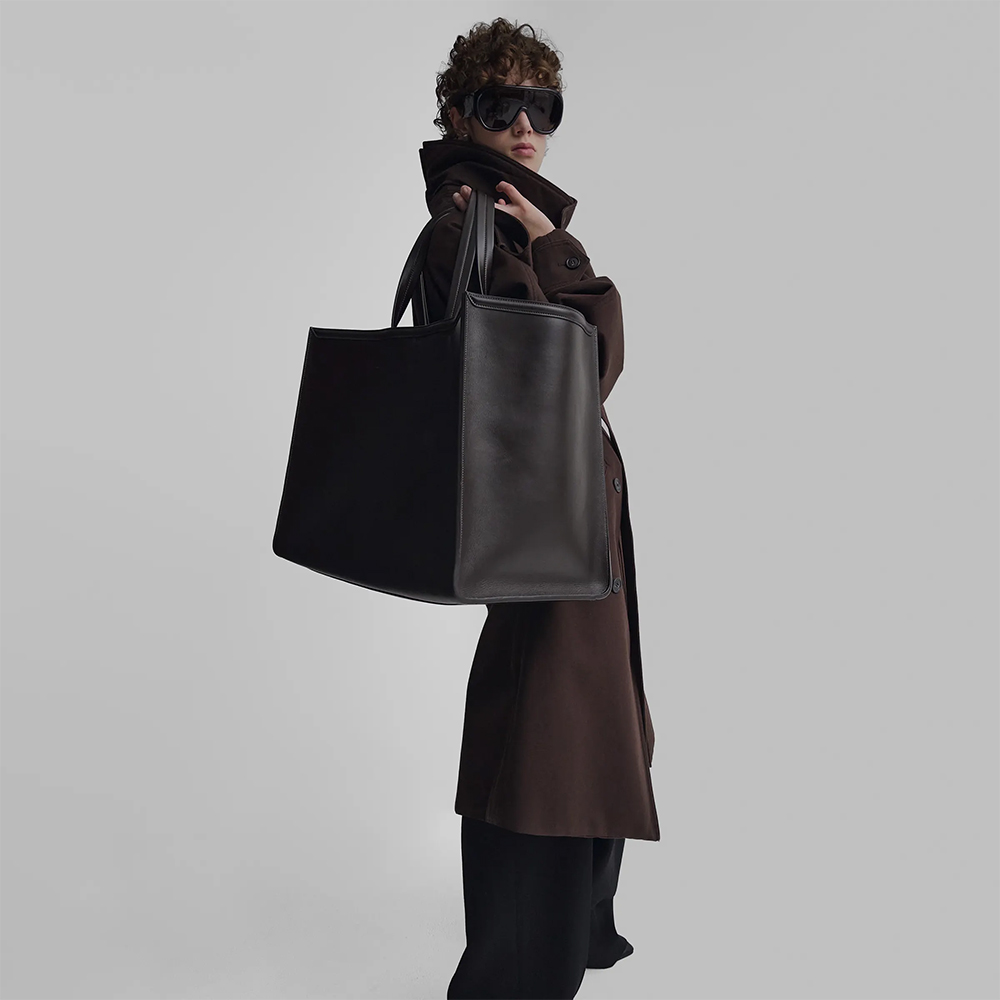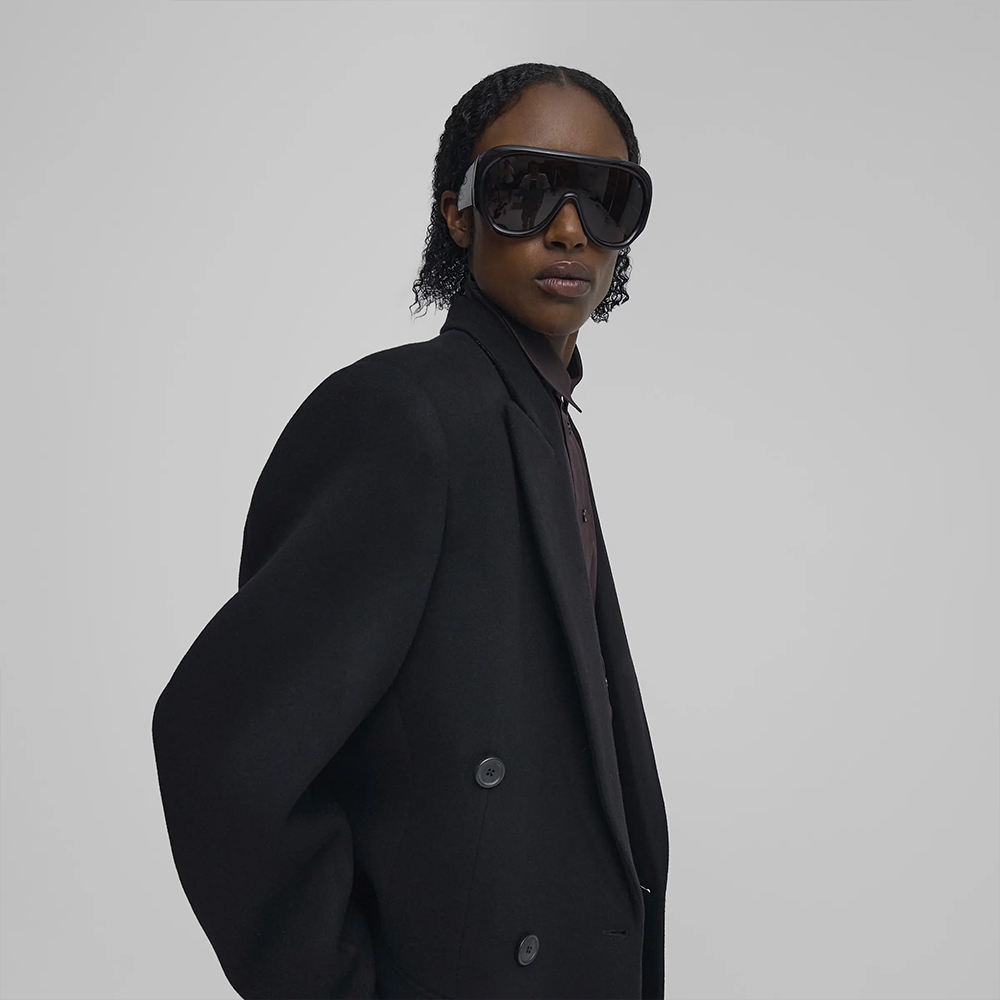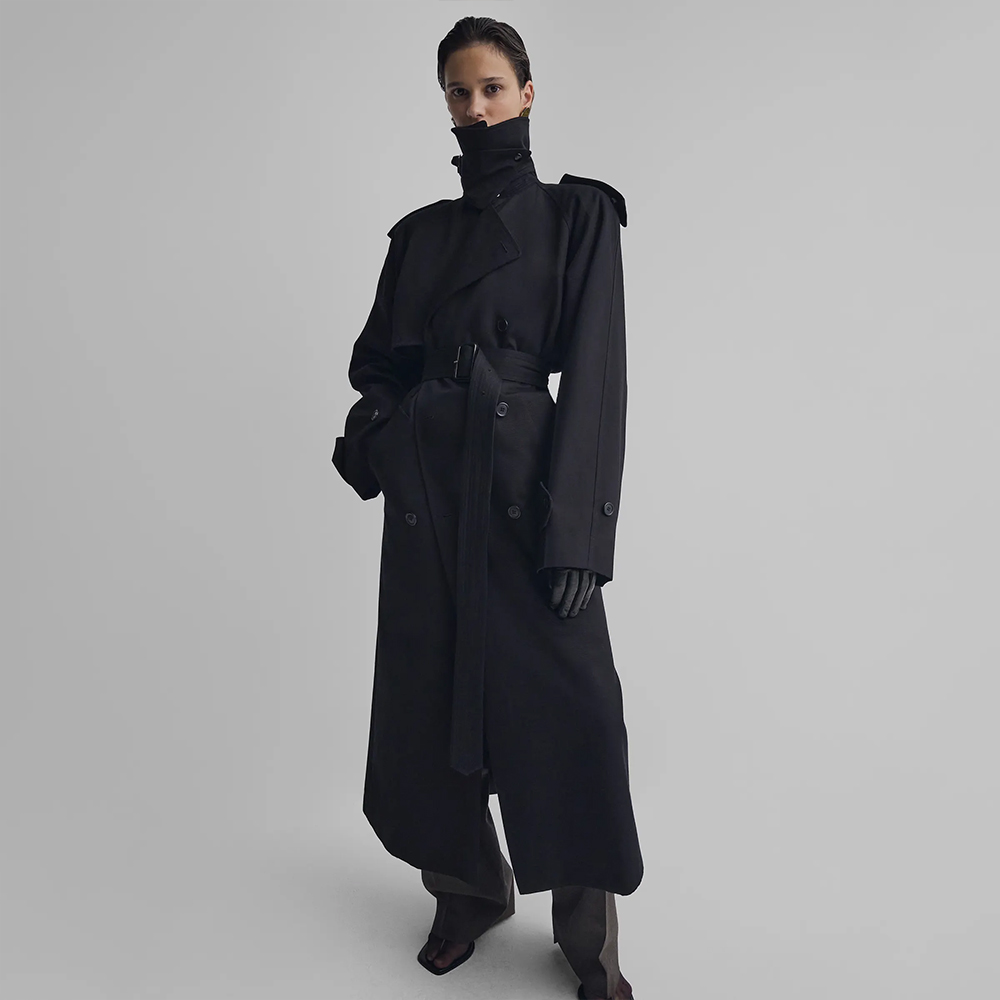 Shop the collection here.
For more fashion reads, click here. 
| | |
| --- | --- |
| SHARE THE STORY | |
| Explore More | |