Features
Recap: Yaya Zahir shows us her enviable sneaker collection, and gives us style tips on how to elevate the classic white shirt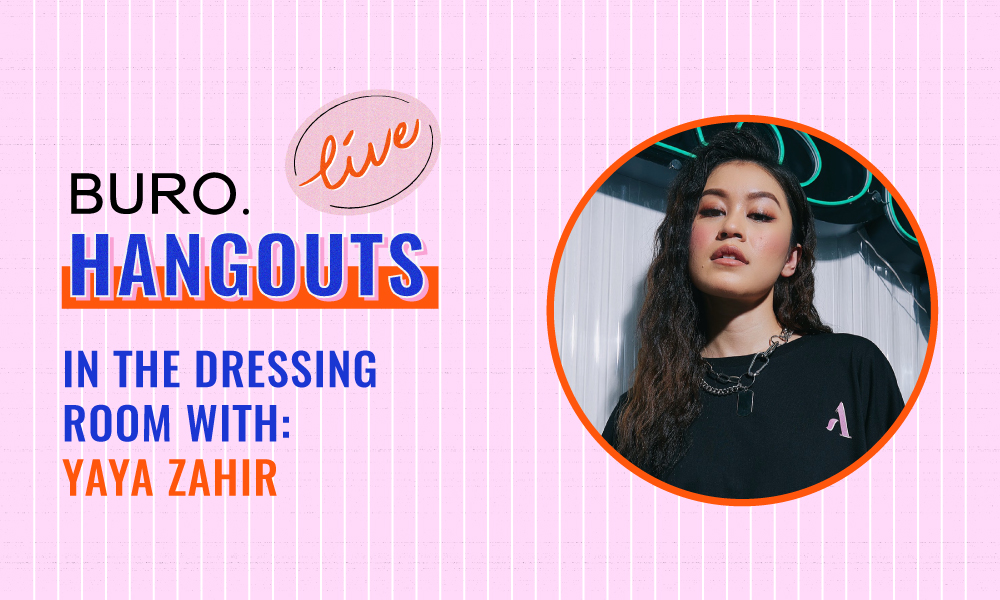 When it comes to our local It-girls, there's no denying that Yaya Zahir is one of the most stylish ones of the lot. She's the epitome of a style chameleon—from street-cool ensemble to ultra-girly outfits, a scroll through her Instagram profile and you'll agree that she nails them all. As we enter our ninth week of lockdown, we invited Yaya to be our special guest on this episode of BURO. Hangouts: Live, where we talk about personal style and her Asly brand, without forgetting to also take a virtual tour of her envy-worthy shoe closet.
Watch the recap below:
View this post on Instagram
What are your Raya plans this year?
My kampung is in Melaka but we usually only go back on the third day of Raya. I was actually really looking forward to this year's celebration because I just got married last year and my husband's hometown is in Sarawak. I was really excited to celebrate in Kuching, but I don't think we can now, so we'll most likely be staying in KL.
How would you describe your style?
My style is casual but adventurous. I don't stay in my comfort zone—I like to try new things and be open to new trends and ideas.
View this post on Instagram
How did your Asly brand come about?
I travel a lot, and when I was in Seoul four years ago, I noticed that Koreans are always dressed in oversized silhouettes, be it shirt or jackets, and I was really inspired by that. I love the way they dress. Back then the oversized trend isn't that popular yet, so my husband and I had this idea to establish this. It happened quite organically.
View this post on Instagram
What about Asly Beauty?
One year after Asly was launched, I was approached by this company called Dynamics Inc. The founders are Didie Nasir and her husband, Yassif. They had this idea of creating a beauty line and they were thinking of who to partner up with, and Didie told me that she dreamed of me and asked to meet. So that's how it happened. I've always wanted to expand Asly's empire and tapping into the beauty market is definitely the way to go.
View this post on Instagram
Can you tell us the meaning behind the name of your brand?
My husband and I brainstormed this at three in the morning (laughs). I was an architecture student so I was used to sleeping late, and I'm the most creative after midnight. I thought of what I'd like my brand to represent, and I know growing up I really admire people who are super original. So the word asli ('original' in Malay) popped up, and I changed the 'i' to 'y' which stands for my name, Yaya.
Who's your fashion inspo?
Over the last few years it would be Kendall Jenner, Chiara Ferragni, and Dua Lipa. I have a few favourite fashion bloggers whom I follow as well. But the ones who made me fall in love with fashion were definitely my mum and my late father. They were really fashionable back in the '90s and they've always dressed me up since I was young.
View this post on Instagram
What's your current favourite fashion trend?
There isn't a specific fashion trend that I love. It depends on my mood—sometimes I'm inspired by the '90s; sometimes the '70s. I feel that my style is pretty random, but I like to expose myself to a lot of things and get inspiration from that.
View this post on Instagram
What's the biggest challenge when it comes to establishing a brand locally?
To be honest, I started Asly out of my love and passion for fashion. I don't focus too much on the financial side, so it won't be a challenge if it's not about selling—that's how I see things. I definitely didn't expect my brand to grow so much in these past two years, so I think if you really love what you do it'll show.
Have your businesses been affected by the pandemic?
It slowed down a little. A lot of people are saving up—even I haven't really been shopping much—so I understand. But we're still trying our best to cater to all of our customers who want to shop so we're still operating online as usual, and we ship them out ourselves.
What is your ultimate dream for your brand?
It would be seeing Kendall Jenner or Bella Hadid or any It-girl wearing my designs! I gave some stuff to Justin Timberlake and Anna Kendrick when I met them last year. I don't know if they'll wear it, but the fact that my brand is somewhere in their home makes me happy.
View this post on Instagram
How do you deal with people's negative judgement towards you?
I admit; I wear the weirdest things sometimes but I love it. When I get to my office or when I have meetings with people, they'll make fun of what I wear sometimes—it's a lie if I say I'm not affected by it, but I just brush it off. This is who I am, and if I love what I wear and it makes me happy I don't think there's a problem. You can't control what other people think or say to you, but there will always be someone else who'll appreciate your style.
On her sneaker collection
How many pairs do you have in total?
I have around 76 pairs of sneakers at the moment.
How long did it take for you to collect so many?
Around three to four years. I'm very thankful because half of these were sponsored. I work a lot with brands such as Vans, Asics, and Converse, so they send their new releases to me sometimes.
Her favourite pairs at the moment: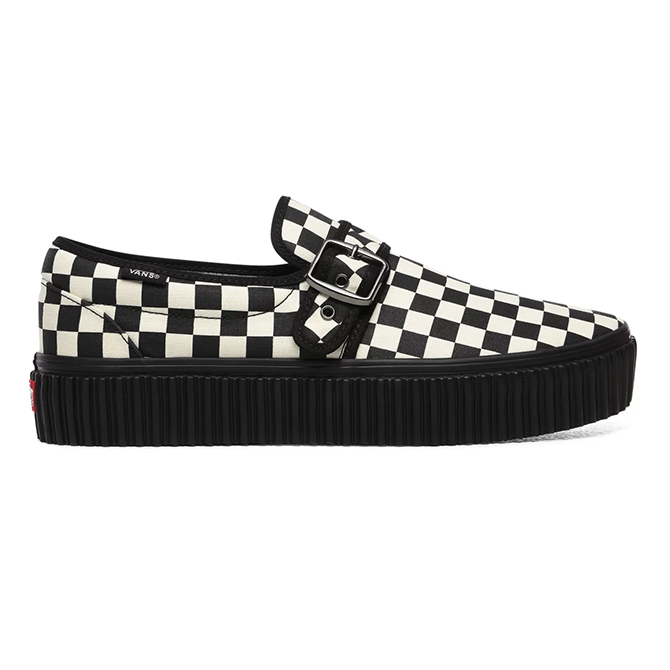 The print is super iconic, and I like that it has a platform which gives me an extra inch of height. I bought this pair in New York back in February, and I remember feeling so happy when I saw these shoes. I only managed to wear it once before the MCO started, but these are my favourite right now.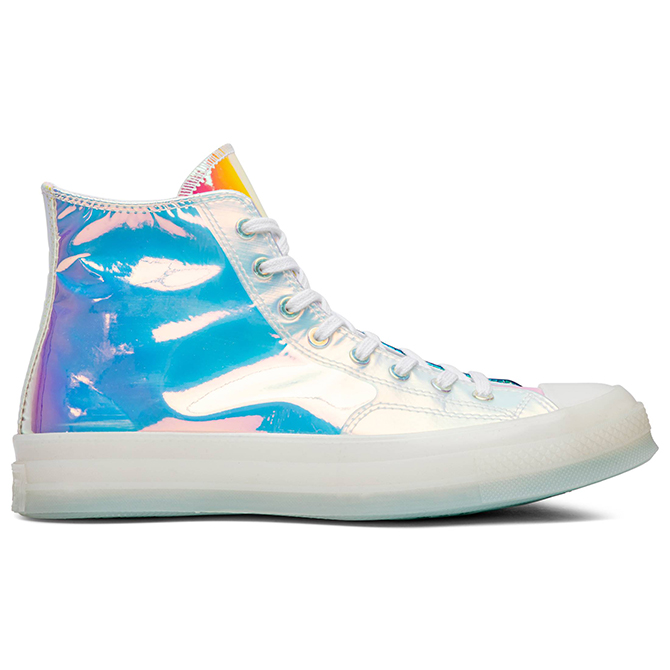 This pair of Converse was my hantaran shoes. I found this in Manchester when I was in England last year, and I really like the iridescent material and the translucent rubber sole.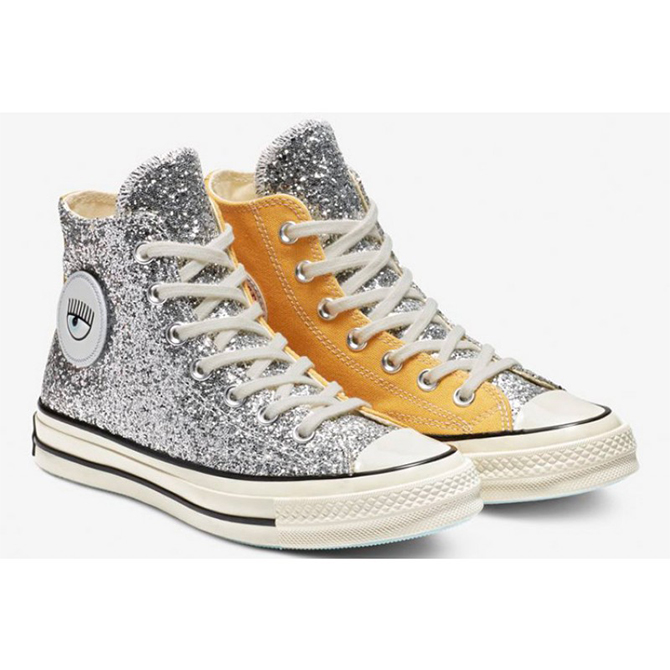 These Chiara Ferragni x Converse sneakers are really comfortable. I brought it with me to Coachella and to my trip in Paris last year.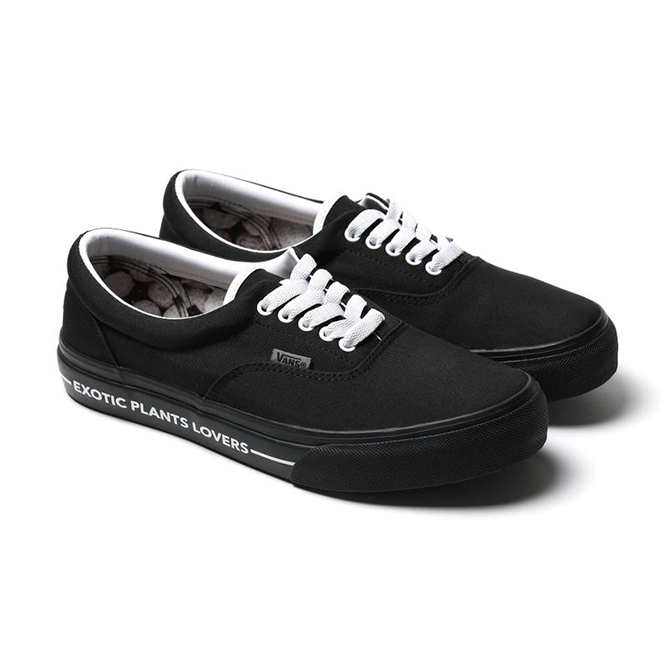 This pair was from a collaboration between Vans Japan and exotic plant specialists Botanize. I bought these because I like the furry inner soles.
Do you clean your shoes regularly?
I actually like the worn-out look so I don't mind if it's dirty. I try to be careful when I'm wearing them, but since I'm quite clumsy it doesn't really help. I have protector sprays too but I don't use them (laughs).
Tips on how to style a classic white button-down shirt
Look #1
Pair it with a denim bottom
Amp it up with prints
Add jewellery to give it a 'pop'
Accessorise with a pair of glasses for added interest
Juxtapose with more prints—in her case, a shoulder bag—for a trendy finish
Look #2
Layer an oversized graphic T-shirt over
Do a front-tuck to give it more shape
Nonchalantly fold your cuffs
Sling a short leather pouch over your décolletage
Don't forget the sunglasses
For those of you who are wearing a hijab:
Opt for one in plain neutral shades such as white (in the same tone as your shirt), black, or nude
Push your hijab neatly to the back, and button your shirt all the way up
Layer the necklaces or opt for a pair of earrings to complete you look
For more BURO. Hangouts: Live recaps, click here.
| | |
| --- | --- |
| SHARE THE STORY | |
| Explore More | |