Features
Exclusive: Gigi Hadid on fashion freedom, travel adventures and living in the moment
Summer fun!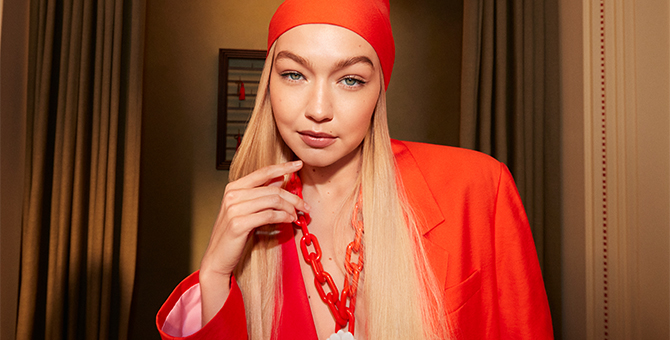 H&M Studio SS/22 is a reminder to celebrate dressing up. Inspired by the electric style of the '80s and the spunky spirit of the early 2000s, this season's collection is a sight to behold. Think eye-catching leopard prints, acid-wash denims, and studs, alongside striking shades of oranges and neon greens. To further celebrate the season, the label unveils a brand-new whimsical fashion film, Hôtel Hennes, a fictional destination that takes after legendary art hotels, where icons, thinkers and artists frequent for inspiration.
In this campaign, model Gigi Hadid takes on the leading role of a hotel owner who entertains newly-checked-in guests, alongside an amazing cast of staff and visitors such as Jill Kortleve, Jazzelle Zanaughtti, Kiddy Akita Lou, Precious Lee and others. We chat with her about her role as well as summer style recommendations and more. Read on!
How would you describe Hôtel Hennes and the amazing cast of characters within it?
"Well, I found it to be this kind of magical, mystical place—you don't really know what you are putting in a reservation for, you just show up and then it takes you on this wild ride and fashion fantasy. I had so much fun playing the hotel owner, and it was great to work with some people that I have worked with before and other new friends and new faces—just getting to be these whimsical characters in this wonderland place."
Tell us about taking on the role of the hotel owner. How would you describe the character, and how did you bring her to life?
"I was so inspired by her outfits when bringing her to life. The first thing I did when I arrived at the set was to try on all the clothes. I think that's such a good way into the story, and to understand the character better. The pieces this season are so bold and vibrant, they do make you want to lose your inhibitions a little bit. The way that the outfits were put together with these really cool jewellery pieces, or accessories used in different ways made me feel like the owner of this hotel is a quirky person. Someone who is very out there with her style and dresses to inspire each day and every moment."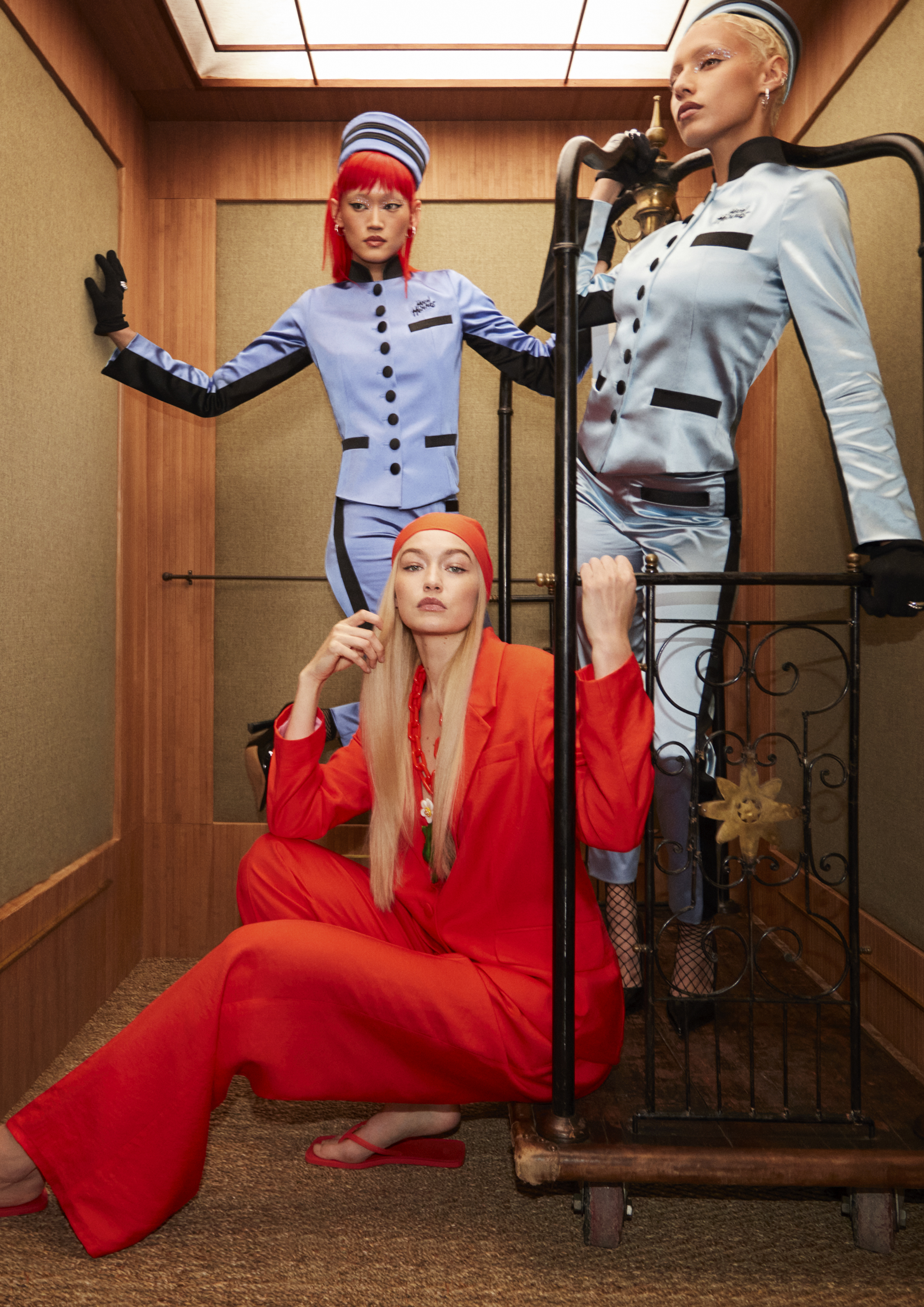 How did you feel when you first got the concept and what was it like collaborating with director Bardia Zeinali?
"I loved the concept and the character right away. I could see it in Bardia's style, which is so nice about working with someone that really knows what they want and has such a language with his projects. Even before he sent me sketches of scenes, I just saw them in his world. But you're also so surprised by the little things he throws in there—those magic funny moments that I don't know if people will really notice right away on screen. Like the fact that we put on this whole production for this little perfect peanut butter and jelly sandwich! The effort and attention to detail are amazing. It's so much fun and it pushes everyone to perform at the next level."
Did the film remind you of any favourite vacations or favourite hotels from your history of travelling the world as a model?
"I was definitely thinking a bit of those fun, surreal nights in places like Mykonos, or the South of France. But really, in terms of fantasy, this was in a league of its own. You can show up to any amazing bed and breakfast across the world, but are the bellhops going to have Swarovski makeup on? Hôtel Hennes is just different!"
Early on in the film, your character throws away a book titled The Rules of Fashion. Do you agree that fashion should have no rules? How do you bring freedom and experimentation to your own wardrobe?
"I feel like I'm kind of off the time loops with trends, I really just tend to wear what I want. Some days, I want to be more girly. Some days, I just want to wear menswear. Some days, I want to be brighter. Some days, I want to wear all black. Some days, I'm preppy. So I think that experimenting is such a great way of feeling good in your skin and putting something on that's going to inspire what you want to get done that day. That doesn't mean that you can't even bring back trends from a while ago or just all of a sudden inspire your whole look around a certain outfit. It can be something random and fun—something little could inspire a whole series of looks."
Do you have any recommendations for summer books?
"Recently, I've been getting really into amazing travel guides. I feel like it's a time where we're getting back into travel, so maybe it'd be great for people to find and enjoy those beautiful collector's item travel guides that have restaurants and activities to do in each city. Anything that will inspire someone to plan a trip, I would recommend!"
Do you have any top tips for when staying in a hotel?
"I'm a pretty light packer, I tend to pack mostly basics and then a few things that I want to highlight, or that I'm excited about wearing or that are new. I mix those in with things that I know fit me, and that I love and make me feel good. I think that just makes packing faster when you can mix and match basic T-shirts with great accessories. It's important to be a good guest and remember that people are working really hard for you! I also always bring a candle of my own because when you are away from home for a long time, it's nice to smell something familiar."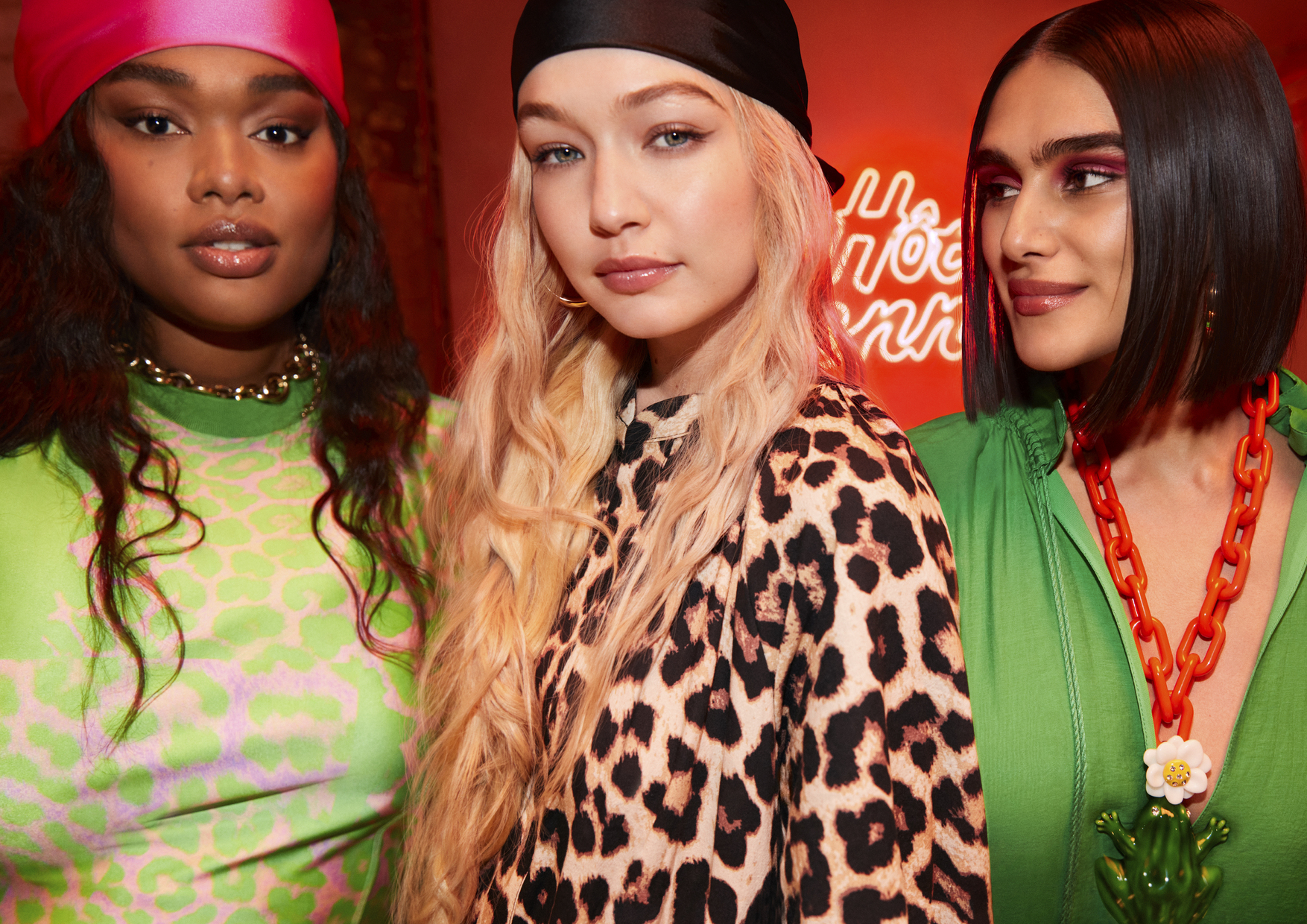 Obviously, the pandemic has affected vacations, travel, and has limited opportunities for getting dressed up and going out. Did this film feel like a chance to celebrate all those wonderful freedoms that we have all missed?
"Totally. Besides the fact that it was a fully fantastical situation because of the concept and style of the film, it also felt very surreal to be on set—it was just really nice to be able to experience that again. I also think we're all coming to it from a place of a lot of gratitude because we appreciate it more now and are really able to appreciate it in the moment. And you know, that's a silver lining of everything that we've all been through as a global community—that renewed gratitude."
What is the best thing about summer?
"To me, the best thing about summer is just being able to walk outside barefoot. Just walk out with a T-shirt on and leave the windows open—there's something about summer that makes everything effortless."
Do you have a top tip for vacation dressing?
"Well, it all depends on how many days you're going. But my tip is to figure out the top five things that are new in your wardrobe that you want to highlight on your trip, and then plan your outfits around each one. Doing that makes it much easier to condense in your brain and then you end up packing less. Plus, it's easier to enjoy your trip when you're not worrying about what to wear while you're there."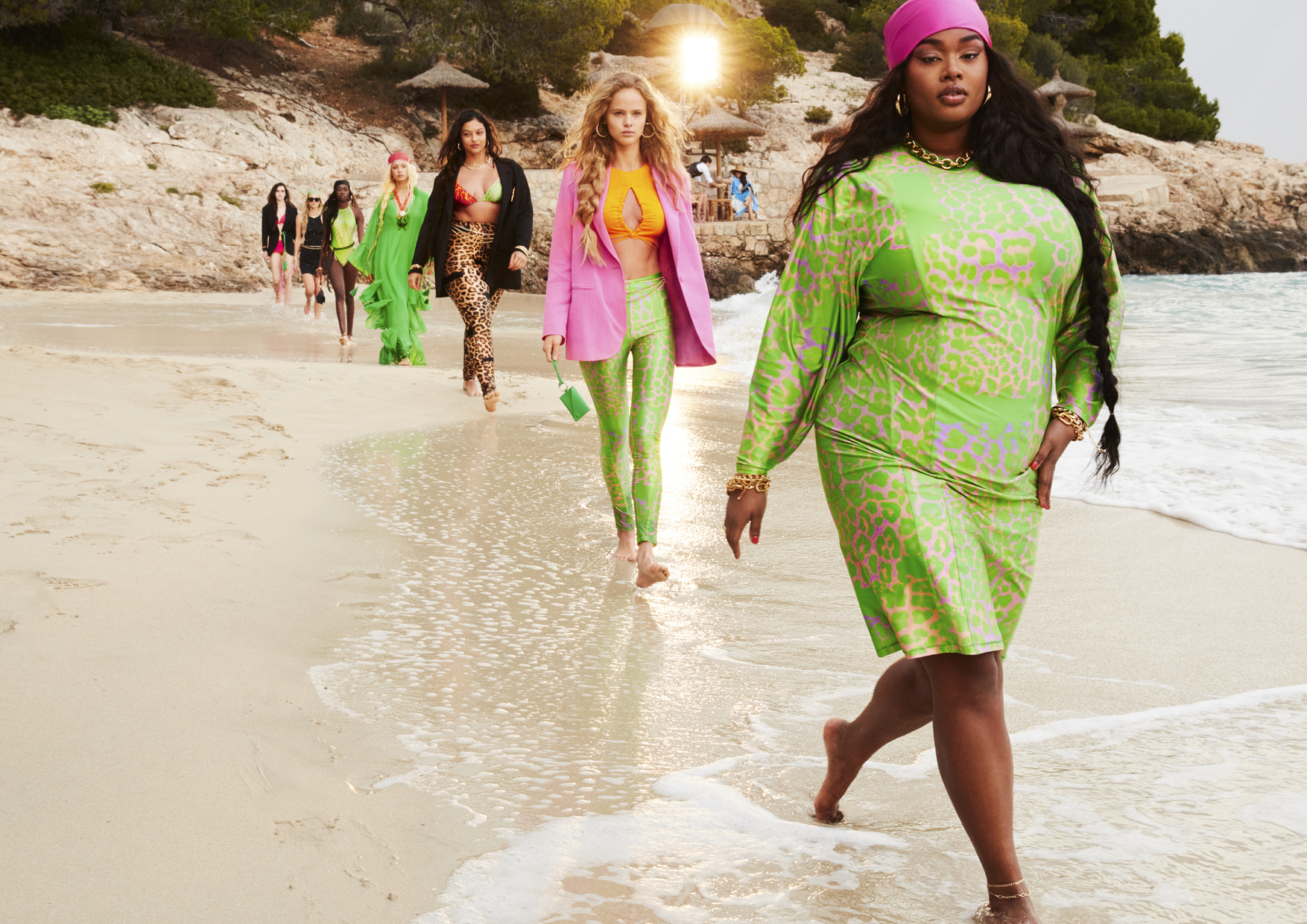 After Hôtel Hennes, where is next on your holiday bucket list?
"Well, I want to try to get to the snow before it's gone this year. But, in terms of hotter places, Tahiti is a favourite for me. I haven't been in a while so I'd love to go back. And I'd love to get back to Egypt at some point as well— that's high on my list."
Lastly, what do you pack in your beach tote?
"I always have sunscreen and tanning oil for my body, and then I have a separate set for the face that's higher in protection. Then sunglasses, a towel, and a hat of some sort. In terms of a drink, I love watermelon juice—fresh, if I can find it. And what else? Oh, volleyball! I love a beach activity. I'm pretty efficient at beach packing because where I grew up had a long cliff sidewalk down to the beach so you learn not to forget things! You have to bring everything with you that you want or you're stuck. I learned that the hard way."
For more exclusive interviews, click here.
| | |
| --- | --- |
| SHARE THE STORY | |
| Explore More | |