The woman, the brand, the icon. Diane von Furstenberg, like her eponymous brand, has always been synonymous with power and seduction. Named by Time magazine this year as one of the world's top 100 most influential people, we speak to the designer about her Autumn/Winter 2015 collection, which was shown at Singapore Fashion Week this May.
From a floral-print wrap dress to powerful pinstriped suit separates and romantic rose-lace evening pieces, the Diane von Furstenberg woman for A/W 2015 is a chameleon. Is this the beauty of being a woman today?
The collection is called 'Seduction' and it was inspired, like all of my collections, by the idea of a woman. This is a woman who by day, commands her world and, by night, inspires fantasy. You have to have the yin and the yang. I always like the unexpected twist. And I design things I want to wear: the pinstripes are suitable for the office during the day but, at night, they can be sexy. It is all about attitude.
How do you want women to feel when looking at your A/W 2015 collection?
Excited, intrigued, seduced! It started with the idea of a femme fatale: the red and black and lace, and then it evolved from there into something slightly more mysterious. There is a bag in the collection called 'Double Agent' and it is really a symbol for the whole collection. It is a sleek tote with an envelope clutch that zips off for evening. I loved the idea that this woman has a hidden agenda. She is always a little incognito.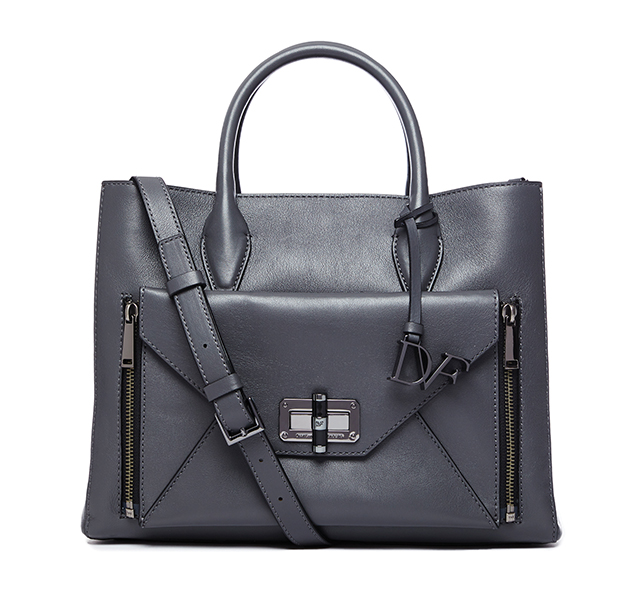 Do you think Asian woman differ from their Western counterpart when it comes to fashion?
I think all women want to feel like the best version of themselves.
How do you continually reinvent or refresh the wrap dress to keep it relevant for a new generation?
The wrap, like any successful thing, is always evolving but always true to itself. So I am always creating new versions. This season we added a subtle pleat in the skirt, and for spring we added a little chiffon skirt for the Riviera wrap. It's little things like that, but it has always been about ease. That is the essence of the wrap dress, and it is what every woman wants.
The DVF woman has always been described as strong and seductive. What do you think is more important: strength or seduction?
Well, really, the two often work very closely together. What is more seductive than strength? But strength is the most important thing. I have never met a woman who is not strong.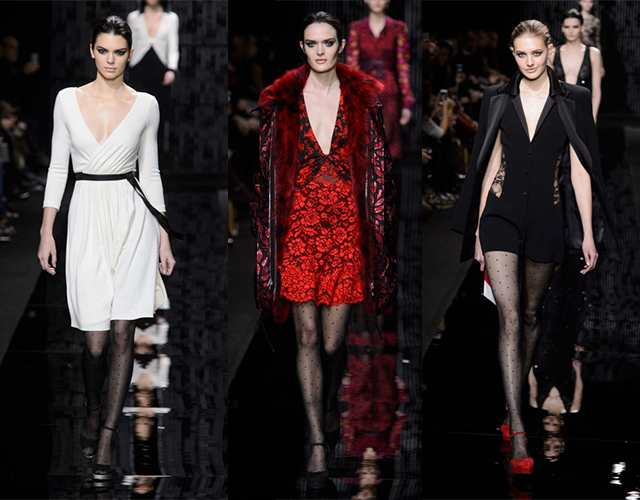 As president of the Council of Fashion Designers of America (CFDA), you've been a key figure in developing American talent through initiatives such as the Vogue Fashion Fund. What advice do you have for young designers?
Work hard. Know who you are and be true to that. Clarity is the most important thing when developing your own brand.
Who has been the greatest influence on your personal style?
I have always worn my own designs, so I guess I have. But I have also admired the style of Marlene Dietrich. She is strong, seductive and mysterious.
What has been the secret to your success?
Three simple things: hard work, curiosity and confidence.
| | |
| --- | --- |
| SHARE THE STORY | |
| Explore More | |