Currently showing at the D Museum in Seoul, the Mademoiselle Privé exhibition showcases two floors worth of Chanel's icons, namely haute couture, haute joaillerie (fine jewellery) and Gabrielle Chanel's first fragrance, Chanel No. 5. After a private tour of the exhibition, I sat down with Bruno Pavlovsky, Chanel's President of Fashion to find out his thoughts about the exhibition, the business of fashion and what drives Chanel.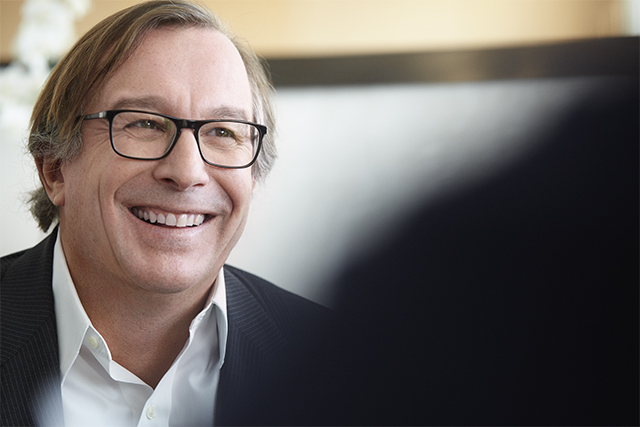 Why was Seoul chosen for the Mademoiselle Privé exhibition?
We started working in South Korea in 1997, and we've been developing the brand for the last 20 years. When we first started here, we were selling lots of accessories, mainly bags. Chanel is about fashion, and fashion includes ready-to-wear, and accessories, bags being part of it. So what we've tried to do in the last 20 years is to move from a more accessories-focused business to a more fashion-focused business. That's why 5 years ago, we had the Little Black Jacket exhibition here, and in 2015, we had the Cruise show here, inspired by Korean culture. Now, we've decided to come back for Mademoiselle Privé and next year, we'll be opening a flagship store, where we'll be able to better express the creativity of the brand, which is not always obvious in smaller stores or in department stores.
What's unique about the exhibition? How will it enhance people's perception of the brand?
The Mademoiselle Privé exhibition is all about creation, and celebrates the 3 key pillars of the brand: Chanel No.5, haute couture, and haute joaillerie. These 3 icons were all created and launched by Mademoiselle Chanel herself. We retain the same story and the same icons, and this helps us to write the future of the brand. Karl Lagerfeld is a genius designer; the way we have displayed the couture dresses, with the LED light through the middle of the dresses, for example, allows you to better appreciate the number of hours of work, the design and know-how that has gone into making these amazing couture pieces. Then there's the jewellery collection. Bear in mind that they were designed some 85 years ago but still look utterly modern. This is why we have this exhibition. It's to showcase this creativity, and also something we want to share with fans of the brand. It's like getting in on a secret. You enter the heart of the brand.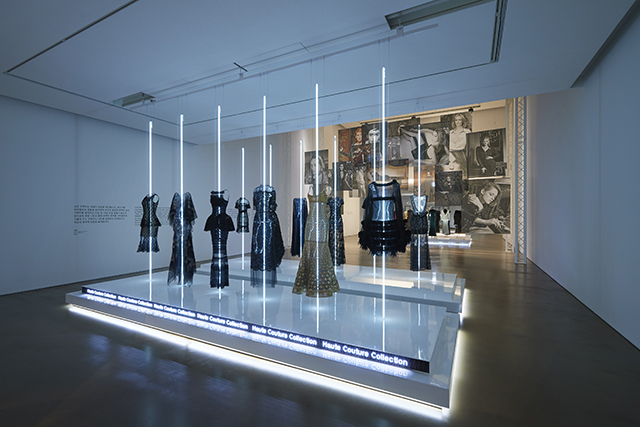 You talk a lot about the creativity of the brand. What do you think it is that drives the creativity of the brand?
Mr Lagerfeld (laughs). It's also the team that surrounds him. A lot of us have worked together for a long time, some for over 30 years and we strive to do the best for the brand. It's about getting inspiration for the show, support for the artisans so they can make what they feel is important for the brand. I believe the more you create, the better you create. When you work day to day with such a creative team, they don't suffer to create. It's part of their everyday. They like to take risks, to go in different directions. They need to be agile, to find and search for a lot of different things, and part of my job is to support what they're doing.
What are your thoughts on the 'see now, buy now' model?
First of all, I don't believe in that. You cannot have this level of product in terms of know-how, manufacturing and creativity in such a short period of time – you need a few weeks, or a few months. I've also never met customers in our stores who want to see now, buy now. They buy what they see in our stores. Of our six collections, we have two collections, which we call Act 1—two full sets of looks and accessories, which go straight to our boutiques. We communicate these products when they're launched in store, not before, so that's a kind of see now, buy now. At the end of the day, it's communication. The most important is for each brand to do what they need to do, for what they believe is the most impactful for their customers.
It's important to have this capacity to be part of today, but also to be a part of tomorrow.
What about Gabrielle Chanel inspires you?
I've never met Coco Chanel but within the screening room in the exhibition is a dialogue between Karl and Coco; the dialogue was written by Karl. There's a lot of history and links between them. What's amazing about her is that in her time, she was connected to a lot of people and she was influential. Karl is very well connected too. He's curious. They're always looking at the world in which they exist, and have the capacity to feel what is good and meaningful for tomorrow. I think it's important to have these amazing, unique people, and I'm impressed by their vision of tomorrow. Lagerfeld is always right—there's always a message with every show. Sometimes he makes the decision for the show set 5-6 months before the show, and every time, it's meaningful. I think it's important to have this capacity to be part of today, but also to be a part of tomorrow.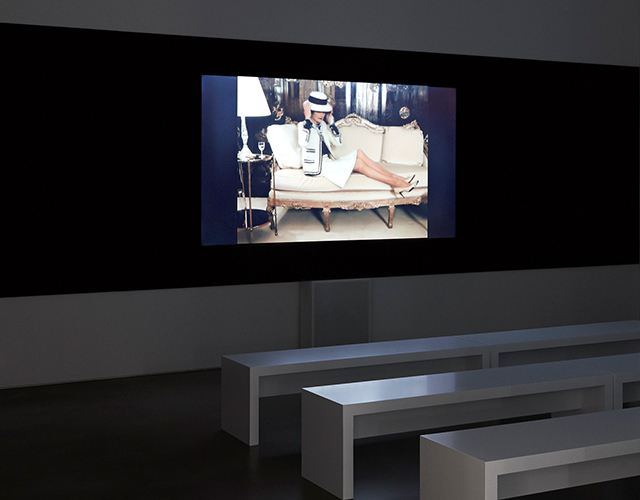 What's the meaning of luxury in the age of fast fashion and e-commerce?
Couture is amazing because it is the best of the brand. For us, it's the best in creativity. Each couture dress is a lot of work—every little detail is important, with a lot of different expertise involved. Customers love to feel unique and our clients know that they'll be getting a special product. They value the end product, and there's a connection between them and the final product. I think it's important for us at Chanel to continue to offer this experience.
Are there any future plans for the brand that you can share with us please?
If you want to survive in this industry, you need to have many different projects. It's still a bit early to say but 2018 will be a productive year for Chanel. We will continue to showcase the best of the brand.
Related stories:
Now On: Chanel's Mademoiselle Privé exhibition in Seoul
Karl Lagerfeld receives highest distinction Paris can offer
Chanel launches its first fragrance in 15 years, the Gabrielle Chanel
| | |
| --- | --- |
| SHARE THE STORY | |
| Explore More | |