Michael Kors dresses the power-woman with strength and sensuality, art inspirations reign at Delpozo, high-shine eveningwear glides down the Ralph Lauren runway, and Thom Browne's eccentric suitings draw double takes
First order of the day: Michael Kors. And the key words for the designer's collection this season—sensual, strong and confident—are straightforward and effective. His notion of a power-woman came down the runway wearing tailored coats in mannish proportions, some with exaggerated cap sleeves, drape dresses, and work-appropriate jumpsuits. The fur coats were unapologetically lush, in covetable hues of olive and merlot. For parties this fall, the Michael Kors woman will be twirling in black, sequins and silk fringe.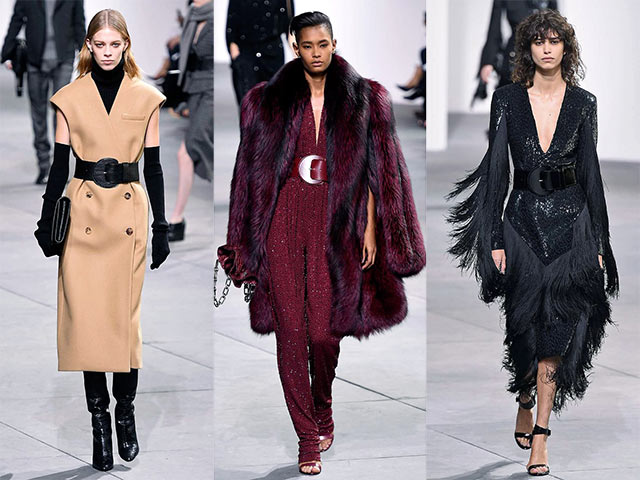 This season marks the tenth show and fifth year anniversary of creative director Josep Font at the helm of Delpozo, and the designer continues to deeply impress with his creativity and construction mastery. For fall, the rich colour palette, as explained by Font, was inspired by Hungarian painter József Rippl-Rónai, and the rounded silhouettes—in jackets, tops, buckle details and bags—from the work of Swiss architect and sculptor Max Bill. His signature whimsical touch was not amiss, shining through the last few looks of evening gowns in silk and tulle.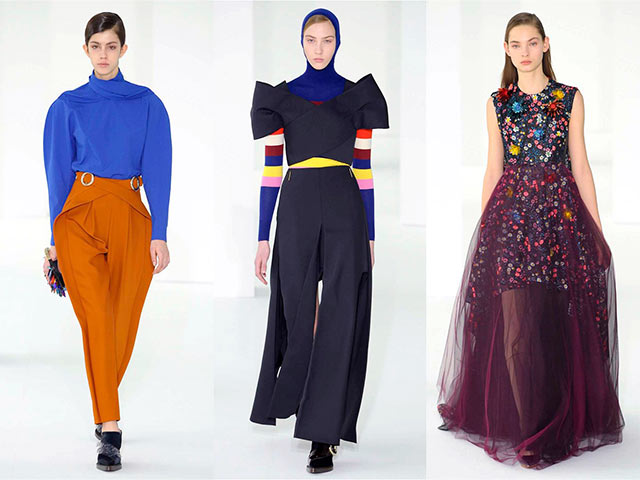 Whereas at Ralph Lauren's see-now-buy-now February 2017 show, eveningwear translated into high-shine gowns of liquid lames and silks in pale gold and jewel tones—a series bound to be red carpet favourites. The dreamy aesthetic persisted in the rest of the collection, where subtle sensuality and a sense of ease came in unstructured jackets, utilitarian jumpsuits and caftan dresses. It was an A-list affair on and off the runway, with Jessica Biel, Emmy Rossum and Camilla Belle in the front row, and the likes of Bella Hadid, Kendall Jenner and Taylor Hill walking the show.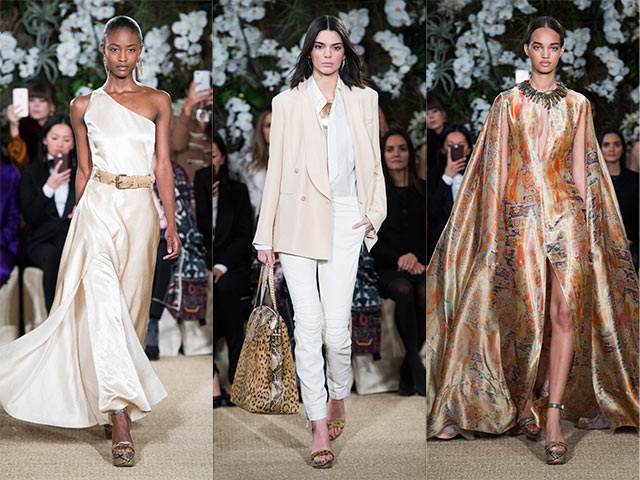 Thom Browne brought his guests to winter wonderland for his presentation, where the set resembled a frozen-over lake, complete with barren trees and fake penguins (his "animal of the season") while the models were put in boots that looked like ice skates, with blade-like platforms. The collection was a testament to Browne's dedication to craftsmanship and his appreciation for fabric and construction, where unassuming elements are incorporated to brilliant effect in his version of modern suiting. His choice of colour palatte was largely in line with the icy theme: the cool grey hues at the start made way for a sprinkle of primary colours midway through the show, before closing out in dashing looks of black and white.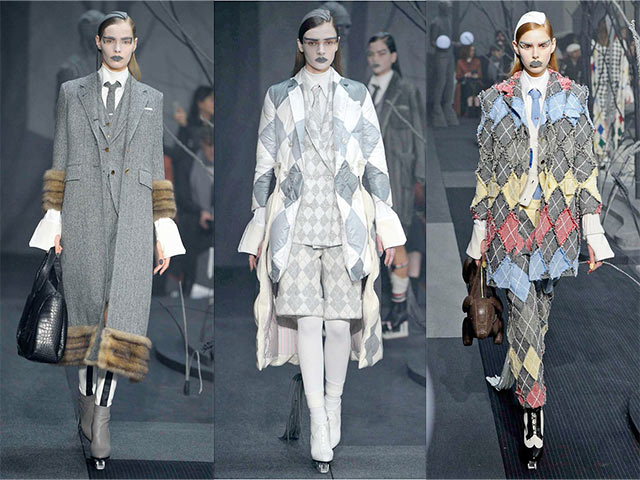 Related stories:
New York Fashion Week AW17: Highlights of Day 6
New York Fashion Week AW17: Highlights of Day 5