Eudon Choi plays with architectural construction, and Ralph & Russo brought glamour to the LFW runway
Known for his architectural constructions, Korean-born designer Eudon Choi's SS18 collection is named "E 1027", which is the name of Irish architecture and furniture designer, Eileen Gray's home on the south-eastern coast of France. Drawing inspiration from her modernist house, although the collection started out in a muted colour palette, the looks were anything but boring, thanks to its tailored and polished silhouettes. The constant detailing of his collection, are the puffed up silhouettes on the sleeves, low hemlines and the trailing strings that add some flair to the overall look. As the looks go on, a hint of nautical flair can be seen through some sailor-inspired pieces, further sealing the seaside vibe.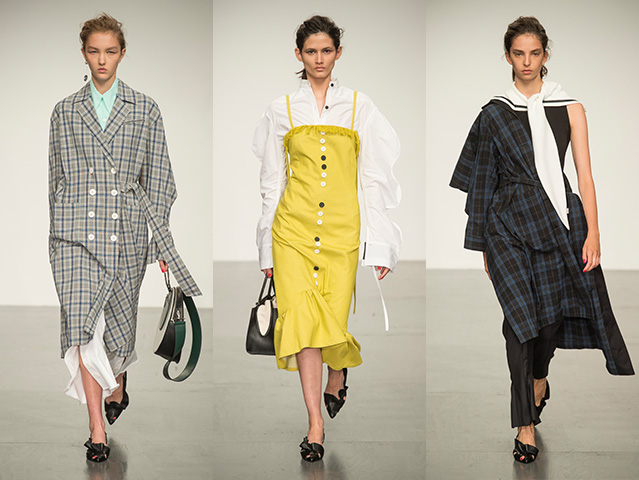 The British fashion house has always been focusing on haute couture since its launch in 2007, but 10 years later, it's finally expanding into ready-to-wear with its first collection yesterday. In a backstage interview with The Hollywood Reporter, creative director Tamara Ralph said, "We wanted to reinterpret the classics and really what women have as staples in their wardrobe these days. It's all about a softness mixed with more hard elements, both with colour and fabrications". The show started with utilitarian looks comprising of boxy outerwear in the form of cropped jackets, parka and trench dress in shiny metallics, before transitioning into softer looks with their signature flowy gowns. Mostly in see-through chiffon, each look is given a perk-me-up, whether it's with crystal embellishment, floral appliqués or ruffles that make showing skin that bit more fun. Expect the dresses to make their red-carpet debut on A-listers soon.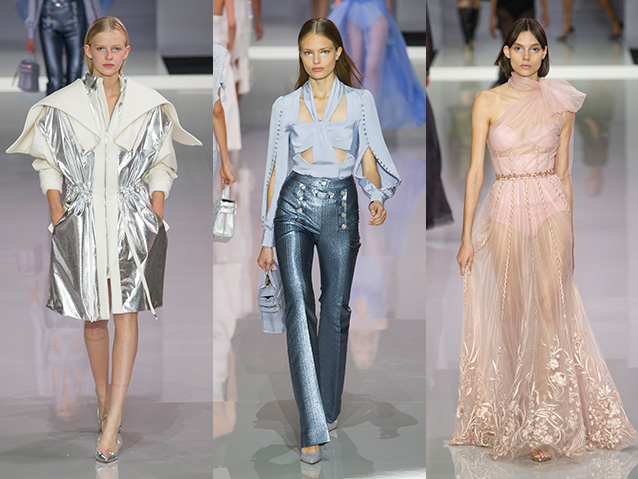 Related stories:
Everything you need to know about the upcoming Spring/Summer 2018 Fashion MonthNew York Fashion Week SS18: Highlights of Day 7New York Fashion Week SS18: Highlights of Day 8