If you frequent the likes of Depop and Etsy in search of new jewellery, you're probably familiar with resin rings. But as popular as they are with the likes of Bella Hadid and Dua Lipa, the ostensibly Y2K ones—being chunky, colourful, embellished, and admittedly somewhat juvenile—aren't to every taste level. But they are to some. And so here we have a sliding scale of resin rings to appease everyone. May yours be as stackable as they are standalone.
1. ON THE SCALE: AYM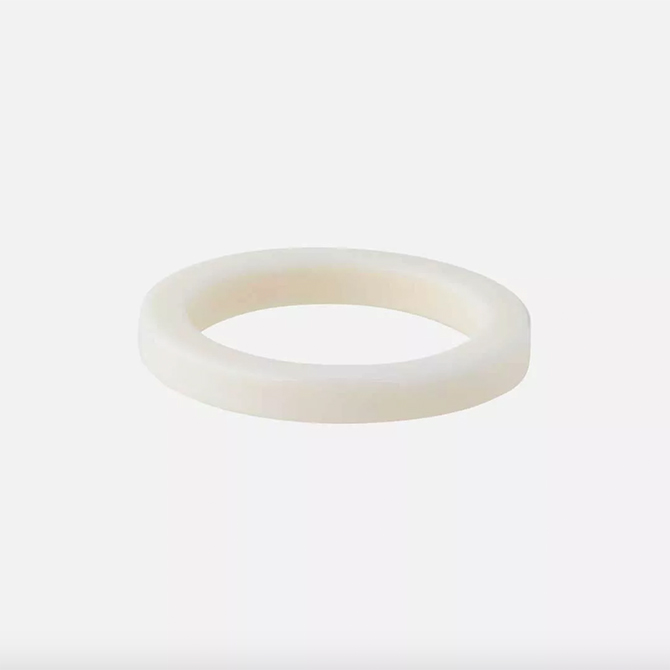 We defy you to find a plastic ring that's subtler than this (subtlety ultimately providing more legroom to boast about AYM being a sustainable jewellery brand).
2. ON THE SCALE: ANNI LU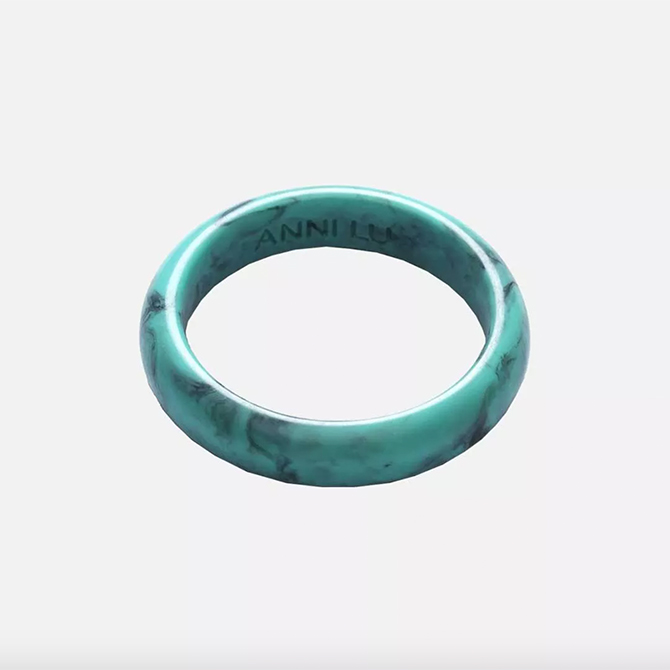 A resin ring for December babies who favour turquoise as a birthstone? We suggest Anni Lu.
3. ON THE SCALE: PLSTIX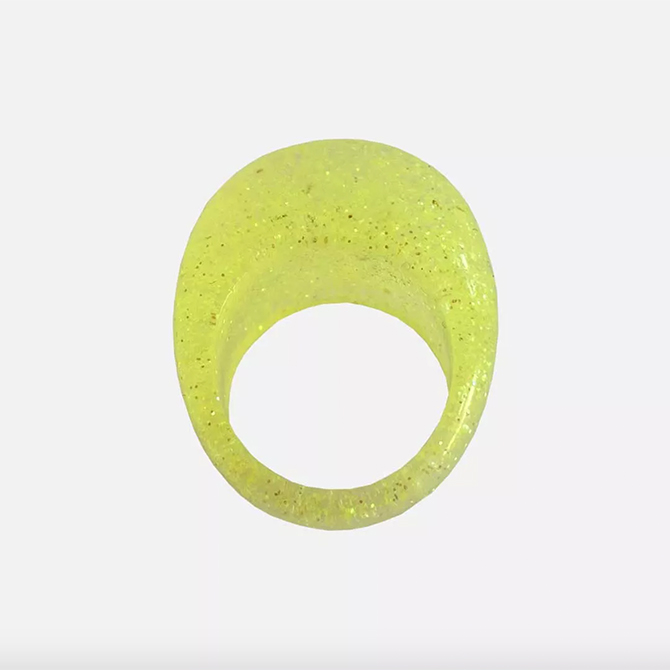 Nicola Bailey's brand Plstix specialises in 'rings made for icons'. But this doesn't make it any easier to decide which one to get, unfortunately. If anything it makes it especially testing.
4. ON THE SCALE: TABISCARLETT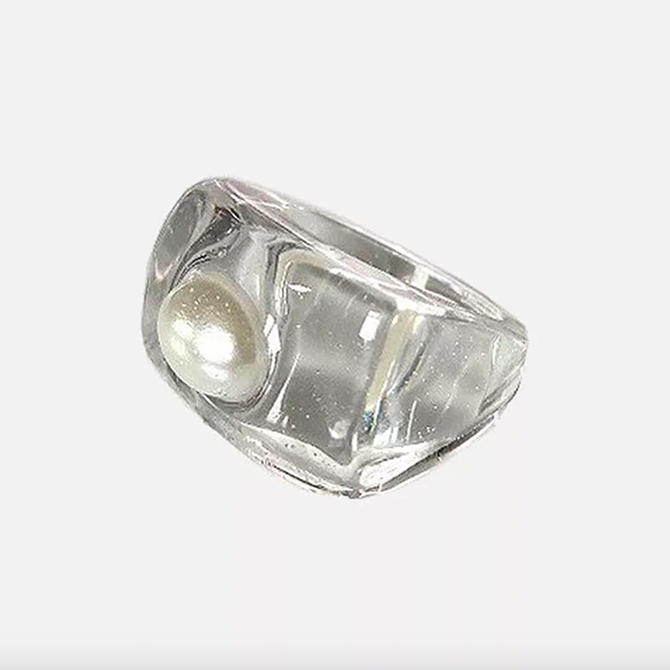 This resin ring's name is a slight misnomer. You probably won't be lonely wearing it, but surrounded by people asking where it's from (which would be Tabiscarlett). The pearl detail reminds us of Kamala Harris, although it's easier to imagine her stepdaughter Ella Emhoff wearing it.
5. ON THE SCALE: DINOSAUR DESIGNS
"Resin is a material that we have been working with for over 35 years and forms the core of Dinosaur Designs," says the brand's co-founder and creative director Louise Olsen. That much is obvious given how glorious this ring is.
6. ON THE SCALE: SMELL THE CACTUS
Infinity symbols are not remotely basic if Smell The Cactus has anything to do with the matter.
7. ON THE SCALE: GOODIEBAG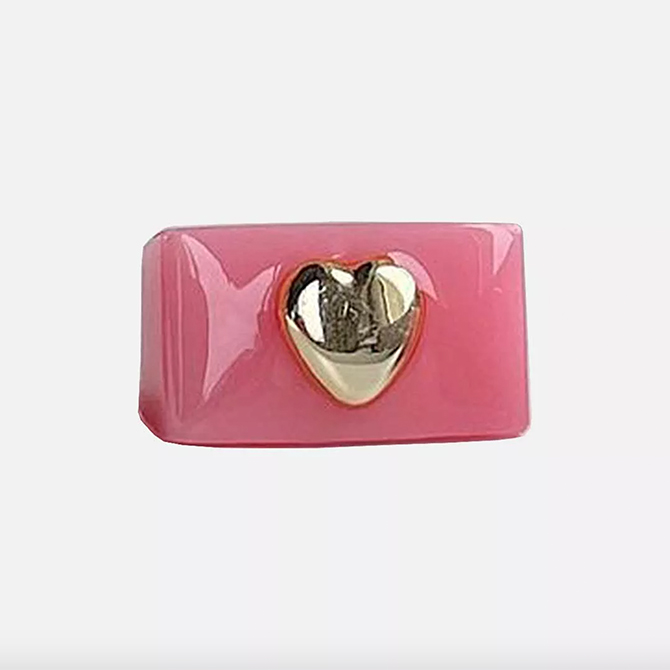 If only love was as simple as this Goodiebag ring.
8. ON THE SCALE: URBAN OUTFITTERS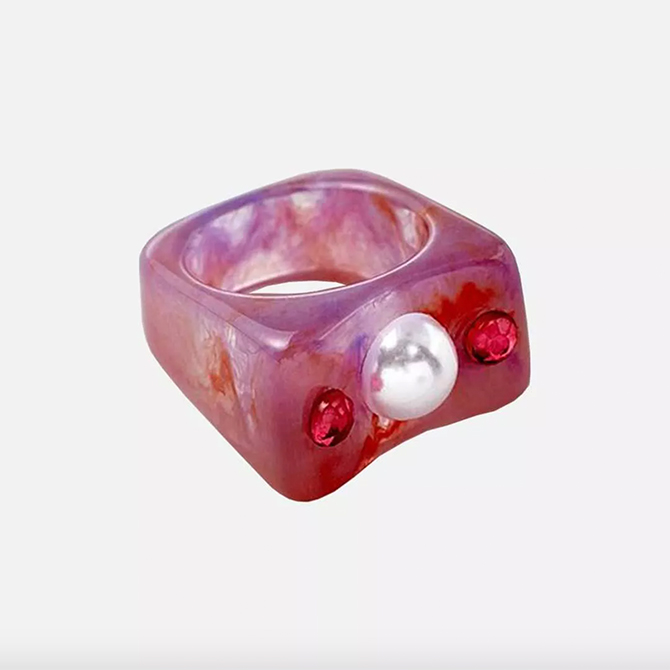 Some people would find this resin ring overwhelming, but we're ready to embrace it with taut fingers—faux embellishment and all.
9. ON THE SCALE: LA MANSO
When we mentioned Bella Hadid and Dua Lipa liking resin rings in the introduction, we were referring to La Manso resin rings specifically.
10. ON THE SCALE: GEM LETTUCE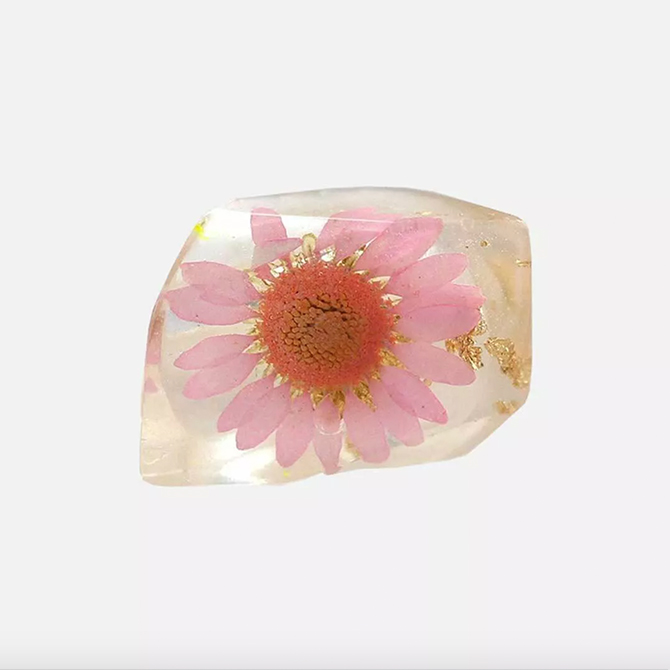 Honestly, there's something very dramatic about a pressed flower surrounded by gold sparkles – especially when it's embedded into a resin ring.
| | |
| --- | --- |
| SHARE THE STORY | |
| Explore More | |