What's on Team BURO's list of favourite fashion picks?
Determining your closet favourites is fairly easy. If you're wearing them at least once a month, looks like you've got a soft spot for it! There's a special place in our hearts (and cupboards) when it comes to our most-used items. I may be romanticising, but developing an attachment and bond to your possessions is real. And unless you're next in line as a subject on Hoarders, that attachment is healthy...and necessary.
With the restricted movement order in places around the world, gone were the days where an unplanned shopping spree in store would occur. That idea sounds like luxury in this social climate. The pandemic has put a halt to our regular shopping and consuming habits (and within months has already showed a marked improvement to the environment). And just by taking a look at what everyone's been wearing as we WFH, I'd say we're doing pretty well with the clothes we already have in our closet.
Below, Team BURO shares their favourite fashion item in their closets. And by the looks of it, they'll be there for a long time.
RACHEL AU, editor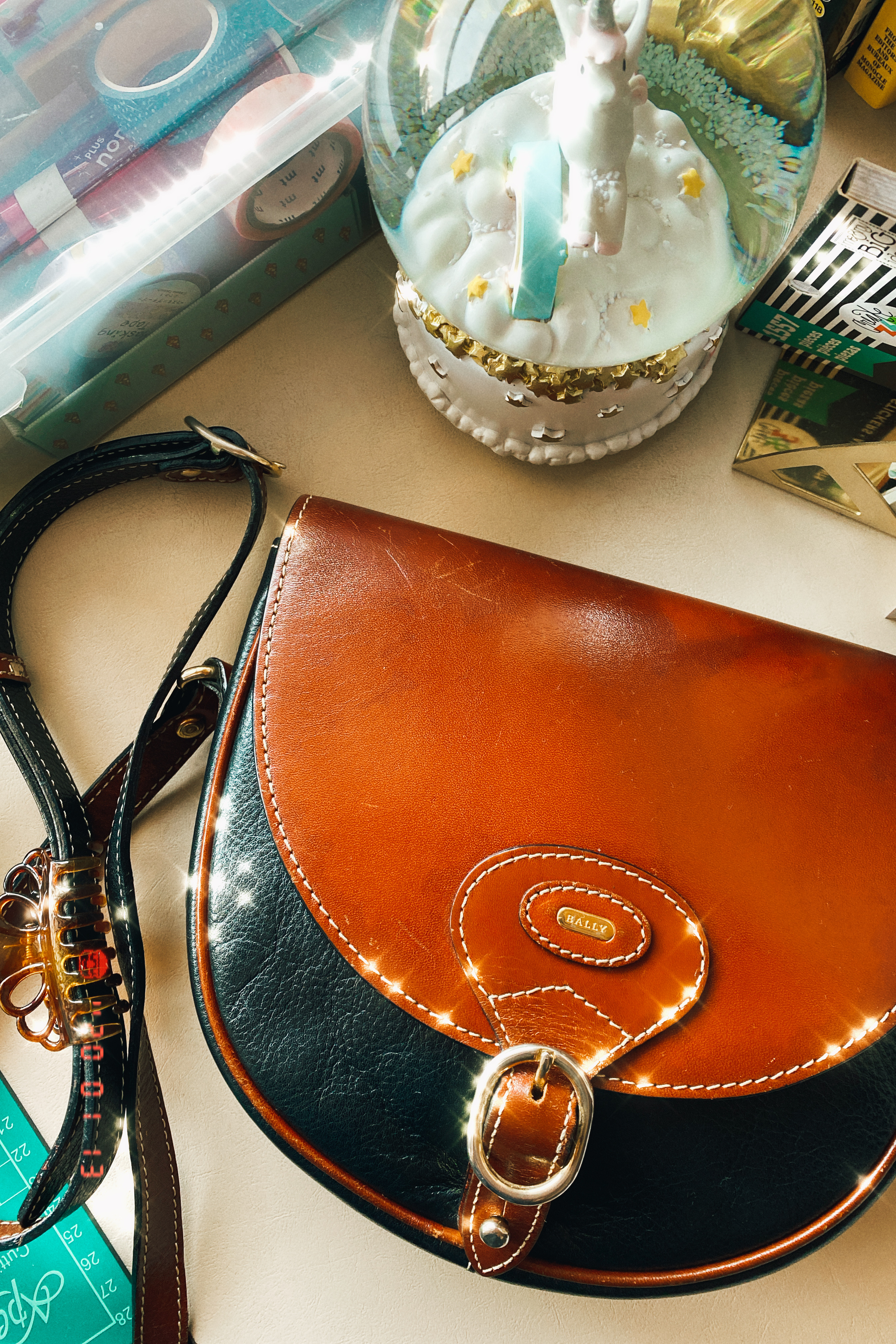 "Honestly, it would be this particular crisp white shirt with half puffed up sleeves. Yes, a classic white buttoned-up shirt with a slight feminine detail... except that answer is boring so the runner-up item would be this Bally satchel that I received from my grandmother. It goes with most of my clothes (or maybe it's because I tend to stick to the same colour palettes) and as a fan of vintage items, this handbag was a favourite from the moment I received it. Also, it carries a sentimental value knowing that my grandmother used to carry it around in her younger days."
LOH WEI YEEN, deputy editor
"Apart from the usual slew of black dresses and a few go-to denim jeans that have been worn till death for the past few years, one of my favourite items in my closet that I pair with mostly everything is my red saddle bag from Ralph Lauren. I bought it during a press trip to NYC a few years back, and I was pretty elated to score it at a really good deal from Macy's. Fast forward to three years now and this versatile bag is still on rotation. I love that 1) it's a just-right size that isn't too small or big for my frame, 2) it's surprisingly roomy—it fits most of my essentials (even a power bank), and 3) this specific shade of red goes with mostly everything in my wardrobe. I may have spotted a slight fraying along the seams of the strap, and I'm hoping that it's nothing that a leathersmith can't fix—I wouldn't mind keeping this in my bag stash for a few more years for all the reasons above."
JOAN KONG, fashion editor
"When it comes to my fashion purchases, instead of blindly following trends, I've always opted for pieces that could last a long time in my wardrobe—be it a classic design, or fail-proof monochrome hues that can be mixed and matched to my heart's content. My most-worn fashion item definitely goes to my pair of Adidas Stan Smith sneakers. A shoe closet is never complete without a pair of plain white trainers, and these tennis shoes have definitely withstood the test of time (confession: I've worn out three pairs and I'm currently on my fourth). You could pair it with anything and everything and still look polished—which is why I always pack it along whenever I travel. It's a fashion item I can't live without."
STEPHANIE BOEY, fashion writer
"It's very hard for me to find a good pair of jeans. So when I found a pair of white flared jeans (that fit!) and were on sale, I was like, 'Score!'. They are surprisingly figure flattering, not what you'd expect from a pair of high-waisted white jeans but I love them because it adds a literal freshness to any ensemble. Stark white trousers set a clean palette to many possible looks. If I have an event to attend and need be dressed formally, I pair it with a white button-down to match for a full white-on-white ensemble. On regular days, I tend to dress it down with a T-shirt and sneakers. These jeans are on high rotation, and considering I got these on sale and have worn them consistently and on countless occasions since I bought them, they are proving to be back for my buck."
RONN TAN, lifestyle writer
"My most-worn fashion item is my ring. I got it as a gift about six years ago and have been wearing it every day since. In addition to having sentimental values, the Tiffany & Co. Atlas ring can pretty much go with any outfit. I don't even need to get a new one because this has lasted for so long—and I'm sure it'll be on my finger for many more years to come. That's the thing about purchasing high quality products—especially ones that are durable enough to be used for a long time. Always go for quality over quantity. There were times when I thought I lost the ring for good (I can be quite clumsy), but I'm glad it's still with me after all these years. Fun fact: I always place the Roman numeral "III" facing up to signify my month of birth—March."
LIYANA ZAMZURI, senior special projects writer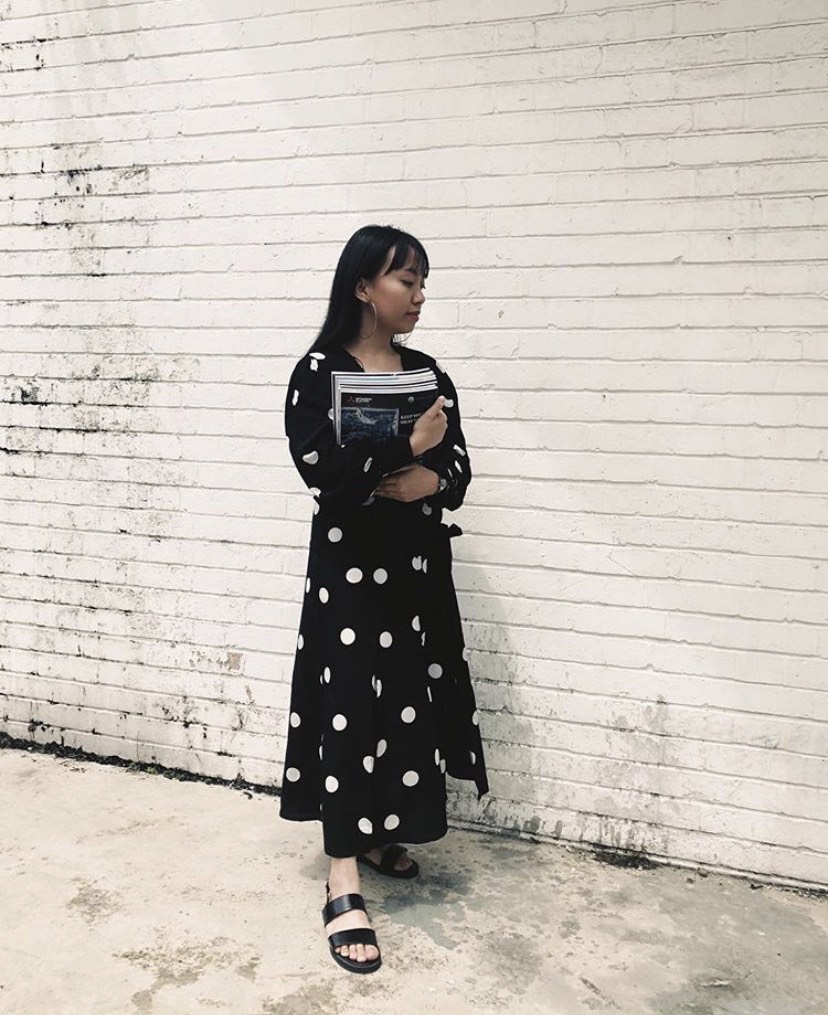 "This dress has certainly seen better days... I purchased this wrap dress many moons ago, polka dot (my all-time favourite print!) with a V-neckline and long sleeves, thinking I would wear it only during special occasions or dinner dates. Instead, it's my favourite day-to-night outfit. What can I say? It's the most versatile piece of clothing that has a timeless and flattering silhouette. Most clothes don't give you much wiggle room when you gain or lose weight, but this definitely does. Thank you DVF for creating this classic silhouette!"
REDZHANNA JAZMIN, editorial assistant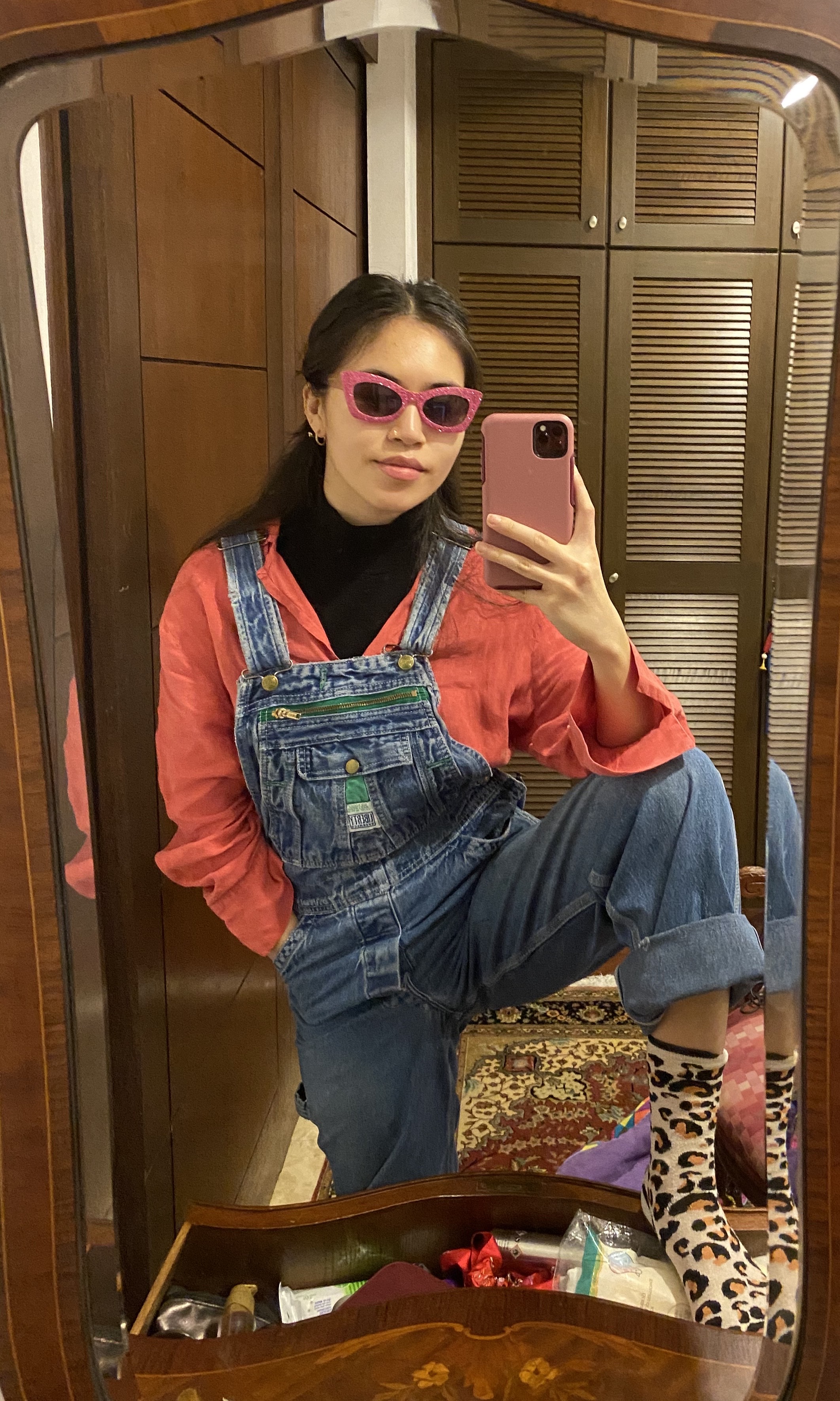 "There isn't one single item I wear all the time—more like four wardrobe staples on rotation. This photo shows me wearing almost all of the staples at once, including a turtleneck, a wrinkled linen shirt and a pair of dungarees. However, if I had to pick just one item from the lot, it'd have to be dungarees purely because I've worn a pair (either long or short, depending on how cold I'm running in the moment) almost every day since the MCO started. Plus, these particular bad boys have been through gritty road trips, climbing holidays and lazy afternoons around my house and they're holding up remarkably well. What can I say? They're comfortable, functional, durable and vintage; which means that they're also ethical! 10/10, would buy again."
MARISSA CHIN, editorial assistant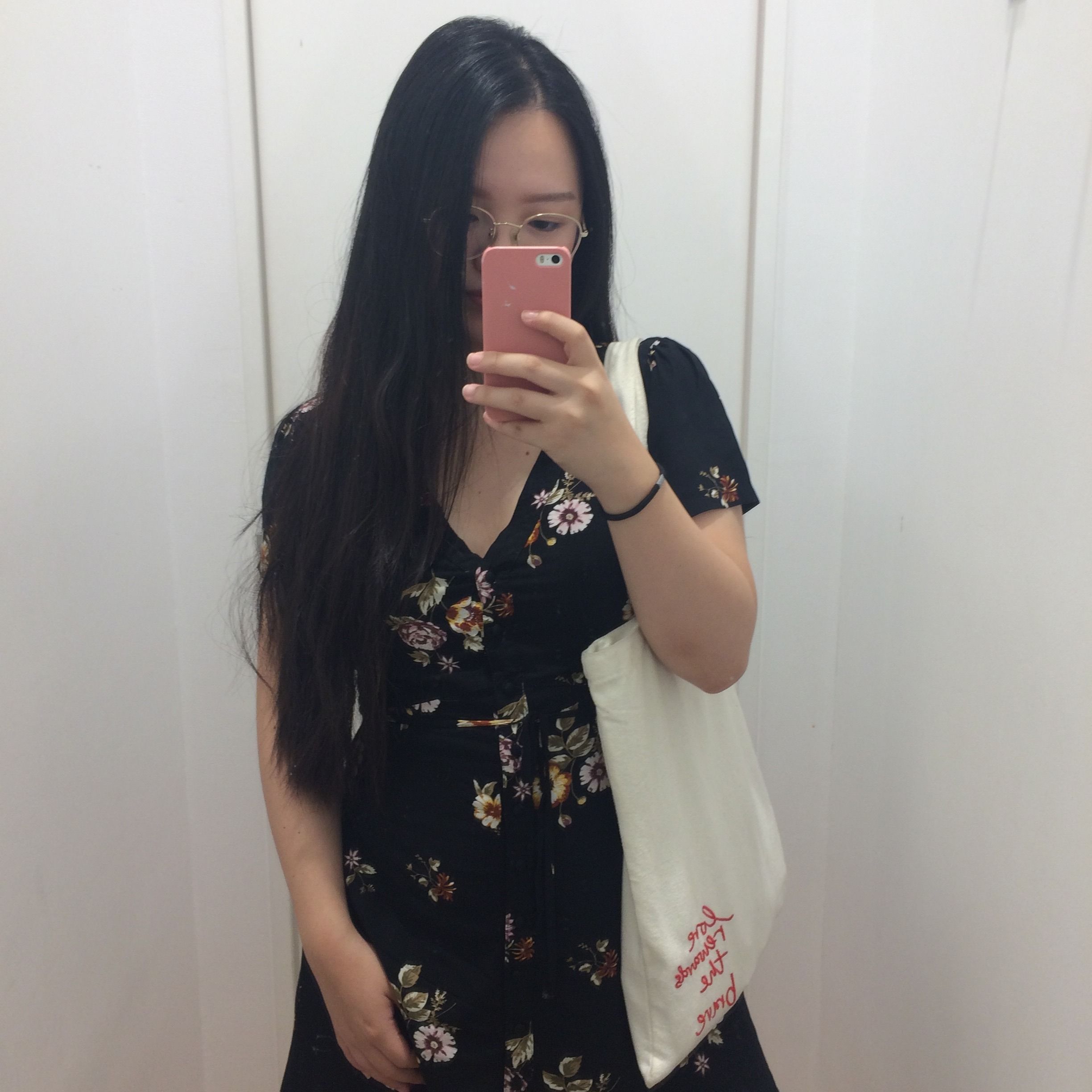 "Everyone needs a little black dress in their closet right? Not only is it super versatile, it's comfortable and looks like you made an effort to dress up when you actually didn't have to do much at all. I've worn my favourite Abercrombie & Fitch dress for various occasions already because it's so easy to dress down with a pair of sneakers and a denim jacket or dress up with a pair of mules and dainty necklace. A theatre production, awards ceremony, birthday party, church, high tea—whatever the occasion, this dress has seen it. While it's not a plain classic black dress per se, the floral patterns don't feel too childish or dated in my opinion. I also like that it comes with a little tie on the waist to make your waist look snatched. The dress has also given me many compliments whenever I wear it and any dress that does that is a definite keeper!"
CALLEIGH YAP, senior web designer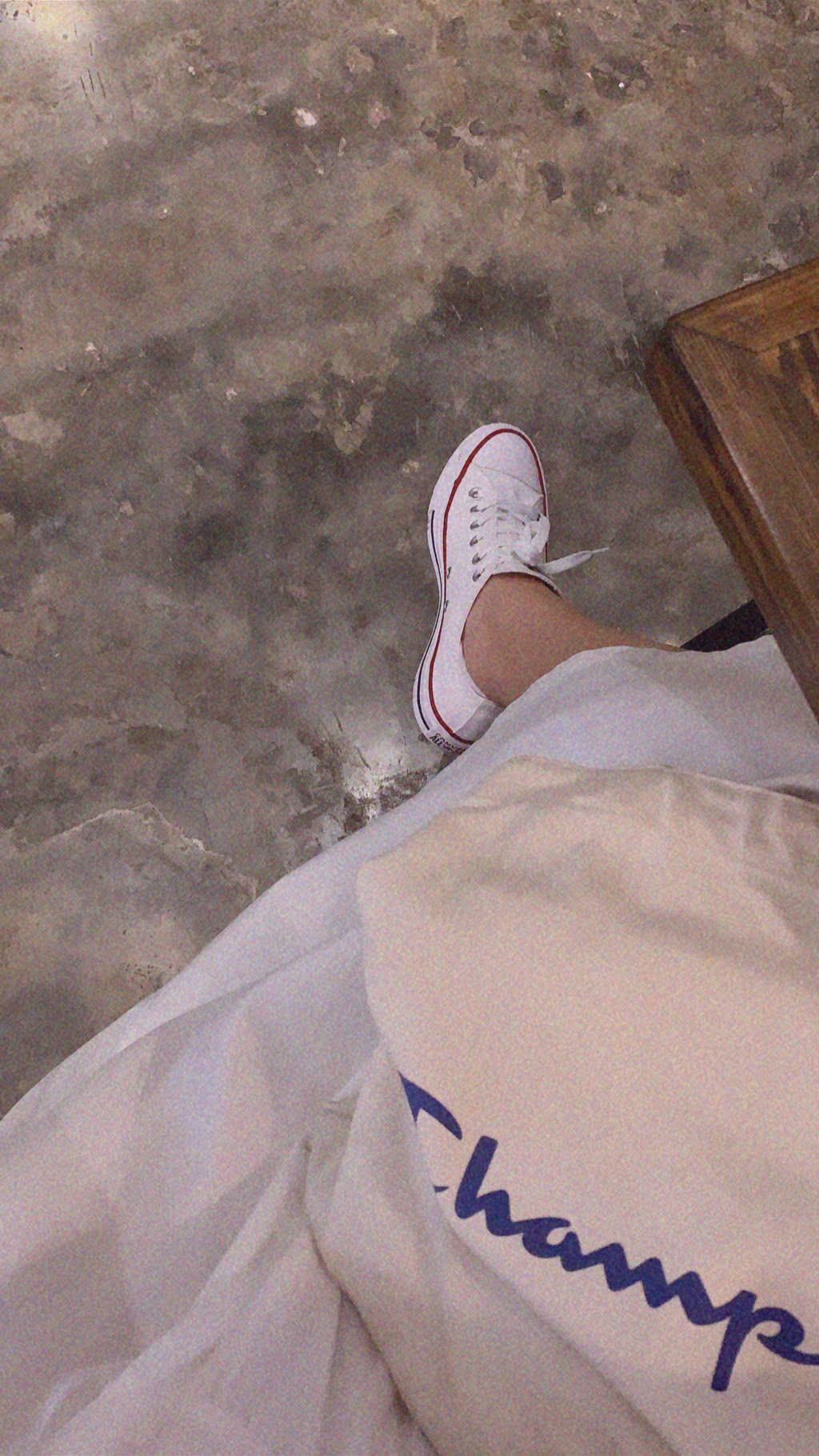 "One of the few items that's been a consistent favourite for me over the years are my white Converse sneakers. I bought it early last year and have worn it non-stop ever since! This comfy pair is perfect for all occasions—I've worn it to work, out for drinks, while travelling and even to the gym. I love that it doesn't pinch or tug, and are comfortable from the get-go. It's a little dirty and worn out now, but I actually like the beat-up look. This pair is one of my proudest purchase because it didn't break the bank, is absolutely durable and goes well with all my outfits. You don't need a hundred sneakers, you just need a really good pair. *wink"