2020 is the year that TV became our catwalk
While high fashion's iron grip on our wardrobes has been loosening for a while now, 2020 might be the year that we fully broke free. Suddenly, the world of international runway schedules and "effortless" street style felt alien, and irrelevant, in the face of our new routines. A life where effortless style means choosing between yesterday's grey joggers, and a fleecy blanket worn as a sarong.
That's not to say it's been a year completely devoid of style inspiration. We've simply found it in other places. In the beauty of a misty sunrise. In the rainbow colours chalked on pavements. In the subtle greige tones of an ailing sourdough starter. Or, OK—TV. Mainly TV, to be honest.
In a year where viewing figures sky-rocketed (the average Malaysian viewer spent seven hours and eight minutes per day watching TV during the lockdown, compared to five hours and 36 minutes during the onset of the COVID-19 outbreak in January), it makes sense that we've been getting our fashion kicks where we can find them. It helps that the small screen has delivered some seriously big lewks this year—from Mrs America's flares and aviators to Selling Sunset's resurrection of the 'neon bodycon and a blazer' aesthetic.
Comfort viewing soothed us through the most chaotic parts of the year. The best thing about taking our style cues from TV? Rather than being dictated to by an industry hell-bent on keeping us shopping, we're free to bypass trends, cherry-pick vintage from across the decades and find our sartorial soulmates in period dramas and fantasy worlds. A lot of the time, we have the goods in our wardrobes already. On that note, for a little dose of inspiration, let's look back at the shows that defined the 2020 style.
The Crown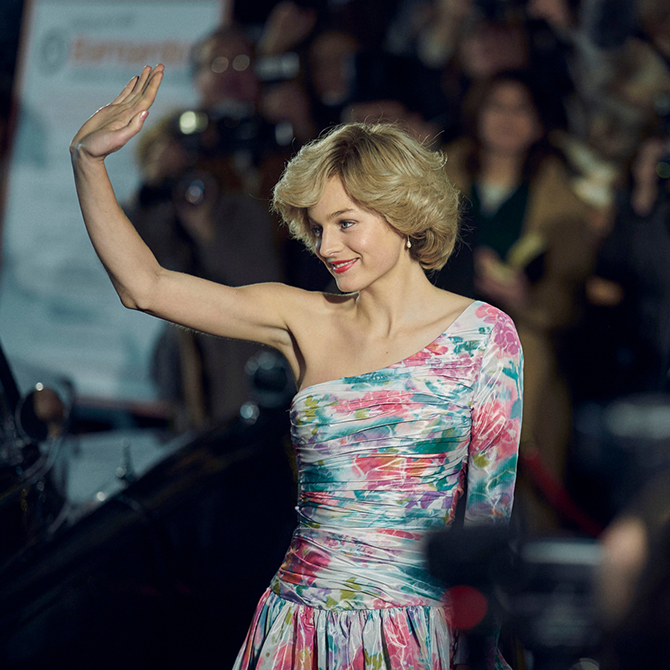 If Big Collar Energy was already underway, then The Crown's costume department kicked it into overdrive. With her witty 'black sheep' sweater now reissued and '80s St Michael' suddenly the hottest eBay search term around, we've, once more, succumbed to Princess Di fever.
And there's a Diana reference point for everyone. Are you prim Diana, with her pie crust collar and ribbon tie? Fun Diana, in her yellow dungarees and rollerskates? Cool mom Diana, in her belted jeans and tucked-in tee, or DGAF Diana in her giant sweatshirt and tiny bike shorts? Never has the word 'iconic' been so repeatedly applicable to one wardrobe. Whether her haircut will catch on in the same way, of course, remains to be seen.
Related: Here's how you can recreate Princess Diana's best looks in 'The Crown' Season 4
The Undoing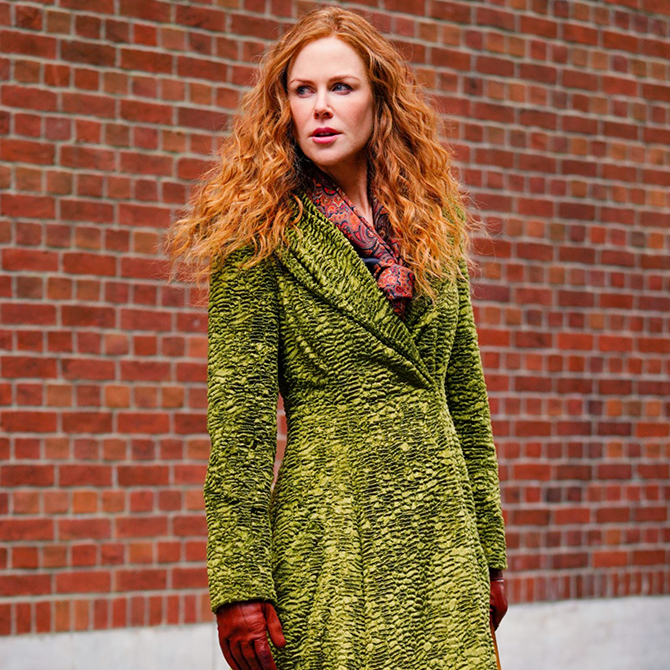 To watch The Undoing is to enter a world of intrigue, confusion, inner torment and doubt. By which I don't mean the plot; I mean trying to work out how you feel about Nicole Kidman's green coat. Is it beautiful, or horrible? Is it made from velvet, or did they skin the entire cast of Gremlins 2? Hang on, is that a... hood?
In any other context, we'd worry it was trying to sell us turquoise jewellery from a fuggy corner of Camden Market—but as the cornerstone of Grace's luxe bohemian wardrobe, all leather gloves and tasselled scarves, the coat's fairytale allure makes sense. And while chartreuse might not be the shade for everyone, it's fair to say that in the year where Birks 'n' socks became default workwear, ugliness isn't enough to put us off anymore.
Emily in Paris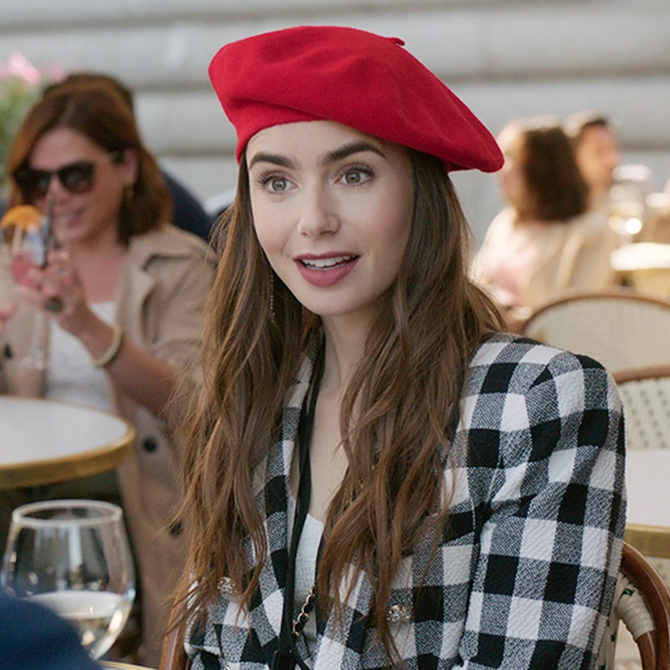 Did I hate it? Yes. Have I had a beret clamped to my head ever since? Also yes. While Emily's headache-inducing wardrobe of mini kilts, floral coats, bag charms and bucket hats may have been more Eurotrash than Gallic je ne sais quois, Patricia Field's manic pixie dream wardrobe was the perfect escapism for a world in which wearing stiletto booties to work feels about as implausible as cross-Atlantic travel. When the script got too absurd, we could just mute the show and watch all the pretty colours. You can't polish a turd, but you can drape it in monogrammed Dior.
Related: 'Emily in Paris': Lily Collins's best to worst looks, ranked
Normal People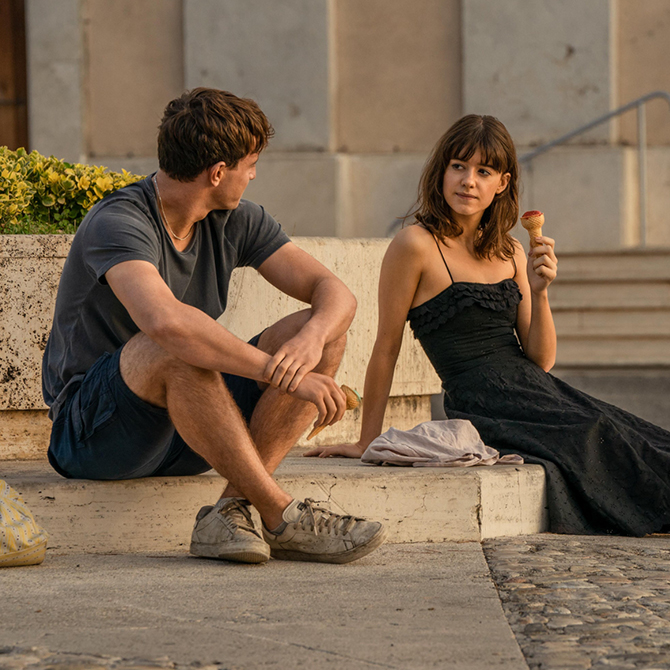 Sure, we all made noises about Marianne's vintage-sourced sundresses and scholarly blazers, but Normal People's style legacy lies with just one item. Connell's chain quickly became a talisman that represented so many things we didn't know we were craving. Youth. Hope. Positive masculinity.
Bemused boyfriends and husbands across the land can probably expect to be opening small Elizabeth Duke boxes come Christmas morning, but The Chain prompted plenty of us to have a rummage in the tangled depths of our own jewellery collection too. Whether layered up over knits and polo necks or, you know, peeking out from under a Gaelic football shirt, a simple chain is an accessory that speaks volumes. If only those beautiful idiots had been able to do the same.
The Queen's Gambit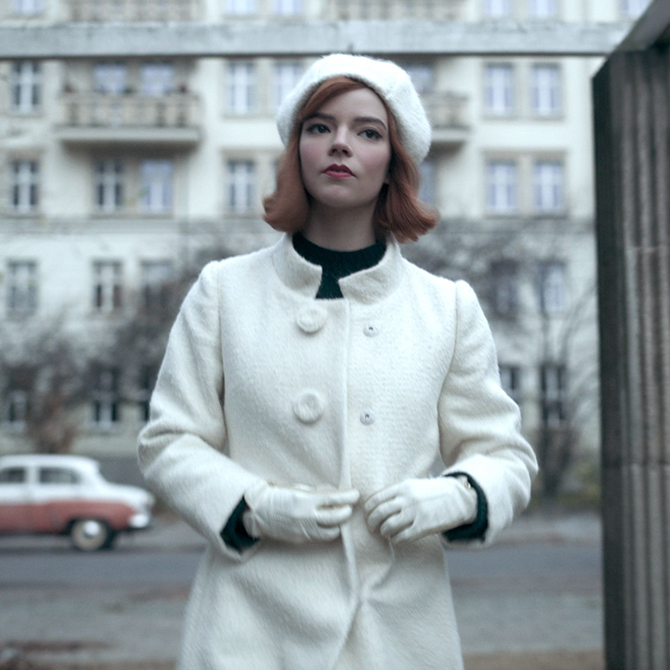 We may never grasp the rules of chess, but the strategy for Beth Harmon's wardrobe is easier to figure out. Turtlenecks, pinafores, and pussy bows abound, with more than a little literal monochrome reference dressing thrown in. Checks? Check. As the story moves from the '50s to the '60s, the details get more playful, with enough berets, headscarves, and beatnik eyeliner to distract from the troubling sight of the small boy from Love Actually in a leather trench coat. Warning: only advanced level players should attempt the micro-fringe. Consult a friend first.
Schitt's Creek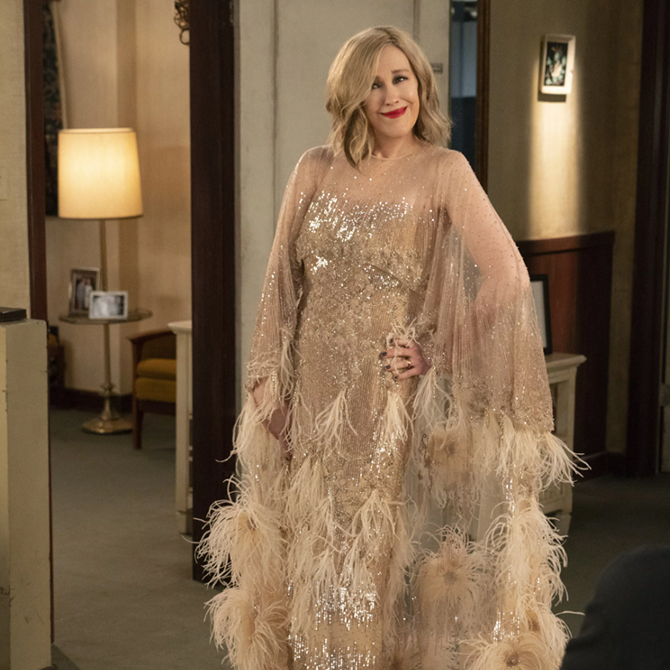 There is surely no better advert for glamour in the face of adversity than Moira Rose, a woman so allergic to casual dress codes that she wears a literal waistcoat to bed. With a brooch. Having stayed relentlessly fabulous throughout all six seasons of their motel lockdown, the Schitt's Creek clan could teach us all a thing or two about the power of getting dressed up with nowhere to go. Lesson one is taking off those joggers, bébé.