NYFW has kicked off with a bang, and here's what you need to know about two of the earlier shows this SS18 season: Tom Ford and Calvin Klein
As mentioned in our updates earlier, Tom Ford is ditching the see-now-buy-now formula by rejoining the Spring/Summer 2018 schedule, and what better way to make a reappearance than with "F*cking Fabulous" (his words) clothes and a star-studded front row? Set at Park Avenue Armory yesterday, Tom Ford's signature tailoring was the main focus of the collection, with power shoulders and oversized lapels giving the outerwear that amp-me-up, juxtaposed with flowy trousers and bra tops for that extra feminine flair. Tom Ford ended his show with a series of evening gowns, complete with sequin sleeves that give off that '80s glam vibe. If there was a collection that describes strong and sexy best, this will be it.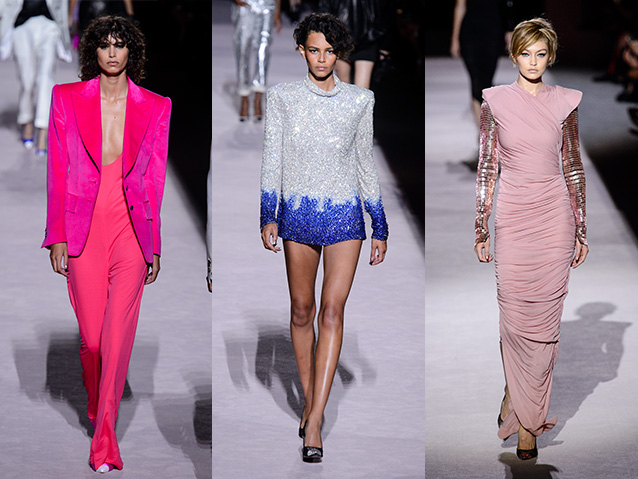 Watching the show from the front row are A-listers such as Kim Kardashian West, Cindy Crawford, and more. Scroll through to see who were present below:
For day two, Calvin Klein's show was not any less impressive. Raf Simons' sophomore collection as the brand's Chief Creative Officer is "about American horror and American beauty"—combining sexuality and mortality in its Spring 2018 collection. Inspired by Hollywood's "thriller heroines, heroes and antiheroes", a combination of different colours, textures and silhouettes are incorporated into a look. The brand opened its show with some old-school Americana before moving on to coats and dresses in nylon and rubber, and finished with fringed dresses, handbags and keyrings that sway with every move. Textures aside, Raf also played with distressed, rubber-stamped and splattered details to further tune up the ante—all while eerie music is being played in the background.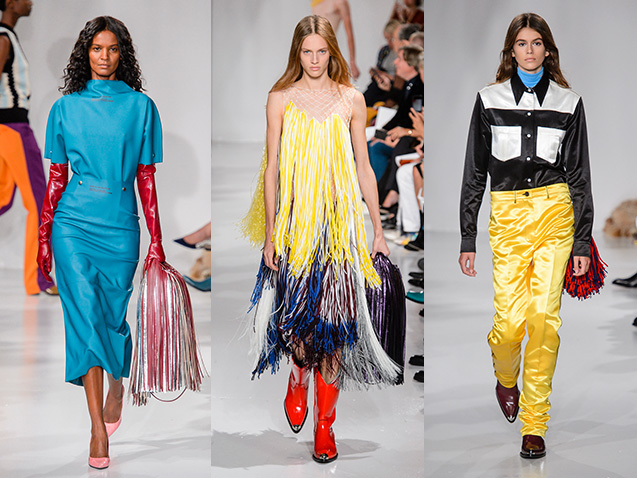 After Cindy Crawford recently hinted that her 16-year-old daughter will be kicking off fashion week, Kaia Gerber finally made her fashion week debut at the show, with her brother, Presley lending his support from the front row.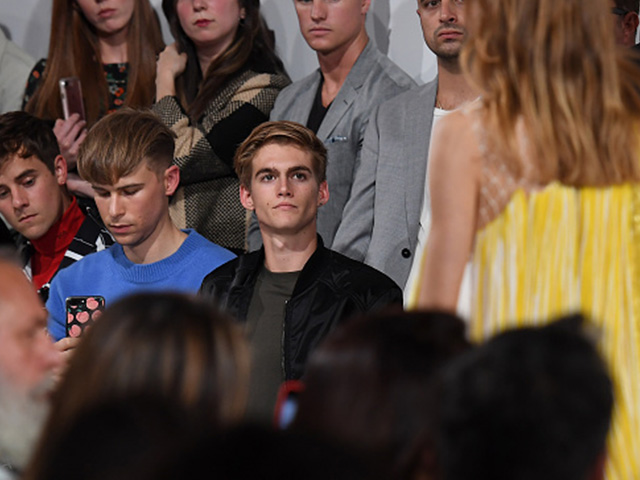 Related stories:
Welcome to America: Raf Simons' debut collection for Calvin KleinEverything you need to know about the upcoming Spring/Summer 2018 Fashion Month