Our inaugural muse is a model, actress, singer, activist and mother. Is there anything Jane Birkin can't do?
Jane Birkin was only 21 and already a mother (to the late fashion photographer Kate Barry) when she met the legendary French singer and actor Serge Gainsbourg, who at 39 was nearly twenty years her senior and in the midst of a love affair with sex symbol of the '50s and '60s, Brigitte Bardot. Two years prior, Birkin starred in the counterculture film, Blow-up, and had gained notoriety for being the first actress to have done a full-frontal nude scene to ever be shown in Britain. Despite not speaking a lick of French, she auditioned for the lead female role in the 1969 film Slogan, and was cast alongside the enigmatic Gainsbourg, who quickly fell in love with his beautiful co-star and thus began their tempestuous but ardent relationship.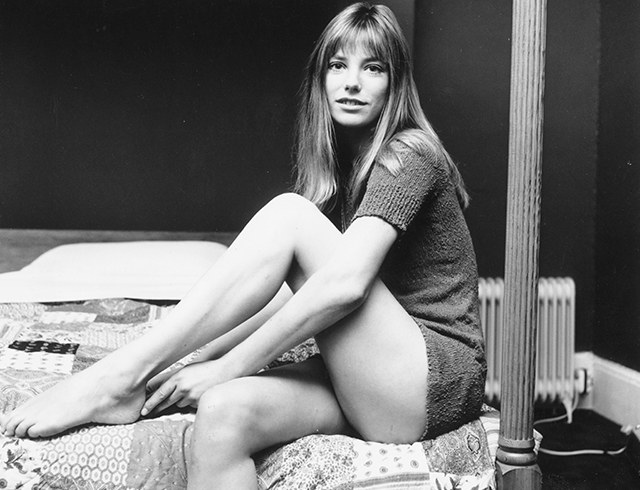 In February that same year, the loved-up couple released a duet that Gainsbourg had initially written for Bardot, Je'taime... moi non plus (I love you... me neither). The highly suggestive lyrics (Like the undecided wave/I go, I go and I come/Between your loins) combined with Birkin's little (orgasmic) gasps of pleasure in the song caused it to be banned in Spain, Sweden and Brazil, was outlawed by the BBC and condemned by the Vatican. Though they never married, the couple had a child together (the actress and singer Charlotte Gainsbourg) and Birkin remained with the hard-living Gainsbourg for thirteen years. They parted ways in 1980 and in 1982, Birkin had another daughter (model, singer and actress, Lou Doillon) with film director Jacques Doillon.
In 1981, Birkin was on a flight from Paris to London when the contents from her straw bag spilled into the aisles. Seated next to her was Jean-Louis Dumas—the then chief executive of Hermès. She lamented the lack of a suitable leather bag for her travel needs and in 1984, Hermès released the Birkin. Today, the Birkin is one of the most desirable and expensive handbags money can buy (in June this year, a Birkin was sold in auction for a whopping HK$1.72 million, approximately RM850,000). Recent allegations concerning cruel practices at one of Hermès' reputed crocodile farms has had Birkin publicly request that the crocodile versions of the handbag be "debaptised". The French house has since confirmed that the farm in question does not belong to them and that any skins supplied were not used for the fabrication of Birkin bags.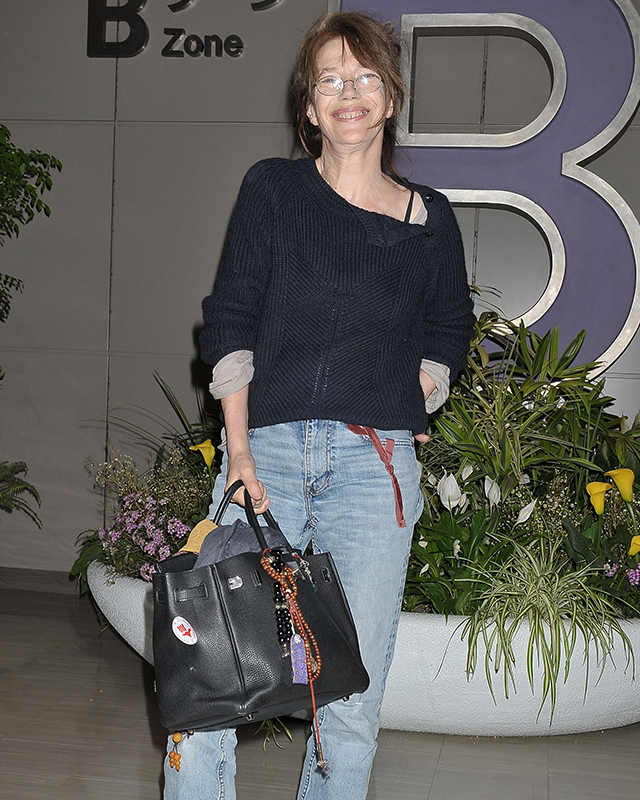 Birkin has been a passionate activist for both animal and human rights; lending her support to issues ranging from immigrant welfare, Alzheimer's and AIDS issues as well as her tireless campaigning for pro-democracy in Burma (Aung San Suu Kyi is a personal friend and the title of a song in her 2008 album Enfants d'hiver). Both a say-er and a do-er, she has used her celebrity and the strength of her voice to champion many causes. "I try not to lie awake with that awful thought, 'I could have helped'," she said in an interview with The Guardian in 2007. "For me, the worst words in the world are, 'F**k, I could have been there'."