Stand a chance to win prizes worth up to RM5,000 as we celebrate #BuroTurnsTwo
They say, time flies when you're having fun; if so, our second year at Buro 24/7 Malaysia has zoomed past on a bullet train. #BuroTurnsTwo in four days and we couldn't be more excited to celebrate how far we've come and all the amazing people whom we've met along the way—the "Class of '17."
School may be a distant memory for most but the learning never stops. We're turning back the clock to reminisce on the good ol' days. For a trip down memory lane, we have got your back and your backpack along with a few other stylish "Back-To-School" must-haves in this special #BuroTurnsTwo edition of our giveaway!
Here's what you could win:
ONE.
A Bao Bao Issey Miyake Daypack
Monday to Friday, tote this around as snazzy storage for all your scholarly needs but as soon as you hear the weekend calling, toss those books out and fill this roomy nylon backpack with everything you need to let your hair down.
TWO.
A pair of Dior Origins sunglasses
So you had a "rough weekend" with your Bao Bao in tow? Hide the evidence and redirect attention with a pair of swanky Dior Origins shades. Puffy eyes shall find rest behind the round metal-rimmed pair while the ironically labelled Clubmaster variant could be your go-to as you atone for a multitude of sins.
THREE.
A duo of Swarovski Crystalline Stardust rollerball pens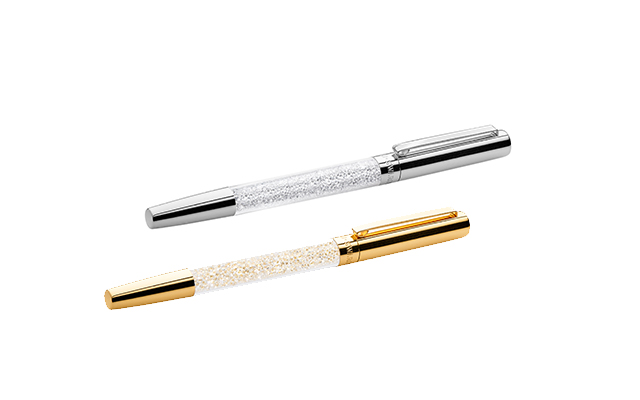 Fine penmanship deserves a stylish instrument to flaunt it with. Clutch a sparkling gold- or chrome-plated Swarovski pen between your digits and dazzle those around you with smooth, smudge-free writing or distract with the 1,000 over clear crystals that sit in the barrel of that pen.
FOUR.
Exclusive Buro 24/7 Malaysia "Back-to-School" merchandise
This includes a set of pencils, a Buro bottle, and a specially designed notebook that will evoke a wave of nostalgia.
#BuroGiveaway
Hands up, all of you who think that school is cool! We are selecting two winners this time. Each will receive a Bao Bao Issey Miyake Daypack, one pair of Dior Origins sunglasses, two Swarovski pens and a set of  Buro 24/7 Malaysia merch.
All you have to do is:
1. Like our Buro 24/7 Malaysia Facebook Page (if you haven't already)
2. Like the giveaway post on Facebook
3. Share the giveaway post on Facebook with the hashtag #BuroTurnsTwo and tag two friends (be sure your share settings are on "Public")
4. Provide us with your contact details in the form below and tell us your craziest school story in no more than 40 words:
The contest is now closed. Congratulations to our winners Gary Hor and Amirah Azmi.
*Terms & conditions:
- This giveaway ends at 11:59pm, GMT+8, 30 July  2017. The winners will be announced on 2 August 2017.
- The winners of this giveaway will be notified via email.
- All steps and information must be completed to qualify for this giveaway.
- Inability to contact the winners by 4 August 2017 will result in disqualification and selection of an alternate winner.
- This giveaway is only open to residents in the Klang Valley.
- Prize is final; no cash equivalent or alternative prize will be given. Prize is non-transferable, non-exchangeable and strictly not for resale. If the winner is found to be selling the prize(s), Buro 24/7 Malaysia reserves the right to demand for the return of the prize.
- Buro 24/7 Malaysia will not entertain any complaints on the quality and quantity of the prizes after the prize is in the possession of the winners.
- Buro 24/7 Malaysia shall not be liable for any loss, including but not limited to direct, indirect or consequential loss or damage, personal injury or death which is suffered or sustained (whether or not arising from any person's negligence) in connection with participation in this competition or accepting or utilizing a prize.
Relates stories:
#BuroTurnsTwo: Onboard the Buro Double Decker for a ride about town
Dance floor distractions: 9 statement shoes to rock to a party
#BirthdayLook: 7 Products to own to get on the glitter trend