There is a little something for everybody in the Swarovski Valentine's Day collection – how can you say no to that?
Valentine's Day is almost here—time to shower your loved ones with extra special gestures of romance. Why not make it count with a meaningful gift? Swarovski can help you there. This year, the jewellery brand celebrates love for all with a collection imbued with meaningful charms and messages of love.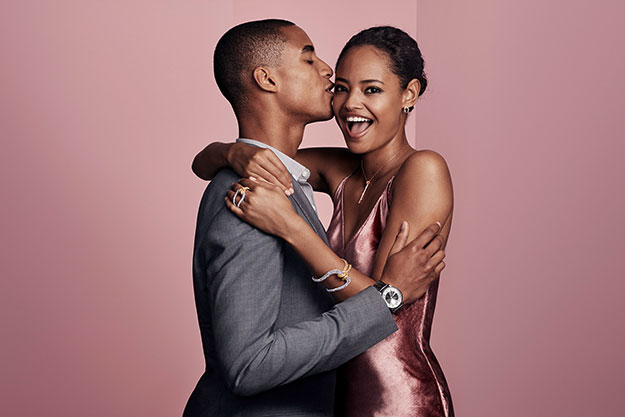 "Love conquers all, and love has so many facets," says Nathalie Colin, Swarovski's Creative Director. "Swarovski is proud to speak up for diversity and all expressions of love. In this collection, we have other love symbols in addition to the traditional heart. Every piece is infused with messages of diversity and freedom to love that are very important to me—and to everyone."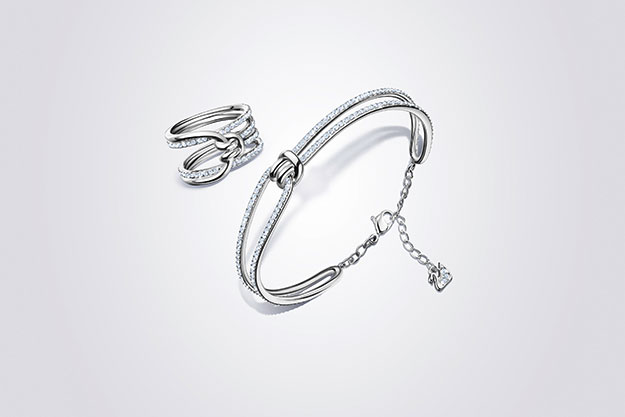 A new line of jewellery introduced within the Valentine's Day collection is the Lifelong design, which stars a knot design—a contemporary twist on the ribbon knot that symbolises the bond and commitment between two lovers. The classic heart symbol is represented in the Lovely and Love lines, the perfect gifts for bold, brilliant proclamations of love.
In addition to the Lifelong bangle and ring pictured above, here are our top picks from Swarovski's 2018 Valentine's Day collection: 
Swarovski Valentine's Day collection is now available at all Swarovski boutiques nationwide.