We're loving Loewe's slouchy hobo-like Hammock bag that you can carry in a multitude of ways
You can't deny that JW Anderson has got a keen eye for reinventing the most singular objects and making it extraordinary—whether it's the immaculately-crafted Loewe Puzzle bag that can be deconstructed and used in 2D or 3D, or the rather adorable Elephant bag that is too cute for words.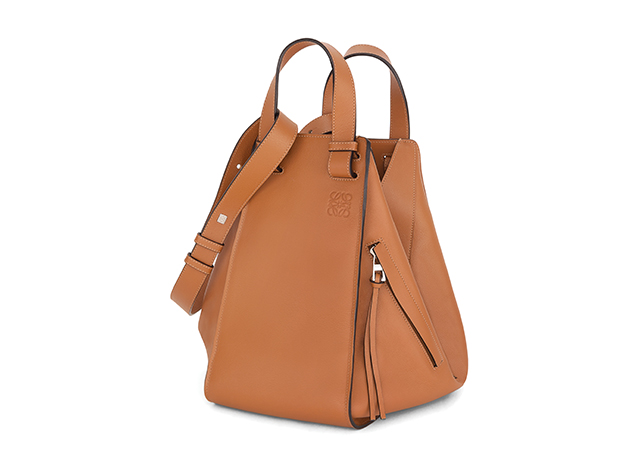 This season, Anderson keeps Loewe's signature aesthetic in check with the Hammock bag. Obviously, there's always a catch to every Loewe bag: the Hammock can contract, expand and fold to form different architectural shapes with its slouchy hobo-like silhouette. Your work/travel needs have just been met with this new It bag with its roomy exterior and versatility—you can carry it six different ways, be it as a crossbody, shoulder hobo, or even simply as a handheld bag via its top carry handles. The calfskin bag comes in Oro suede (our pick, definitely), aqua, and black this season.
You may also like...
Loewe's elephant bag is too adorable for words