Datuk Nicol Ann David is many things. Among them, a professional squash player, an eight-time world champion, and a figure of inspiration, women empowerment and strength. On that note, she is taking all those and giving it back to Malaysia. At least, that's what her plans are for now once she retires in June 2019 but fret not, Nicol isn't leaving the world of sports anytime soon.
"I don't just want to 'leave'. I believe that I still have something to share and I've got a lot in store that I want to give back and also tell people what is really there that squash has given me," said the 35-year-old.
READ MORE: Nicol David's guide to her hometown, Penang
For starters, Nicol shared her general plans in a statement:
"I love squash with all my heart, and it will always play an important role in my life.
Which is why I would like to give back in three (3) ways:
1. To Squash by joining PSA (Professional Squash Association) to work with them closely to raise the awareness of our sport globally and to build a support team for our professional squash athletes as they continue to raise the bar on tour.
2. To Malaysia's younger generation through the Nicol David Foundation which seeks to empower girls through sport to reach their full potential. This will be refined fully in a strategic partnership with PwC to create the best structure and programme moving forward to have more girls playing sport, improve their study skills and soft skills too.
3. To the People in Malaysia, I will be sharing my story, 'Nurturing Belief', through a series of talks and writings."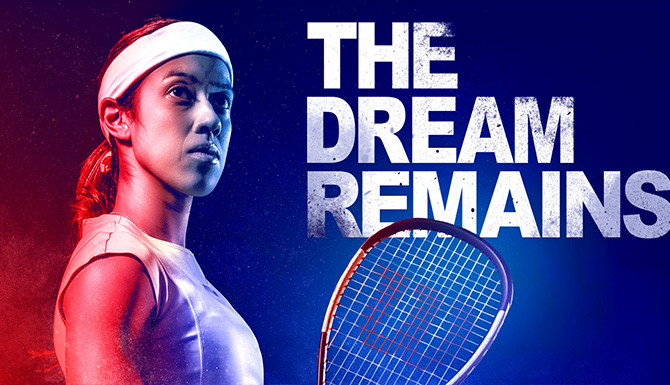 In the meantime, 'The Dream Remains' campaign continues with 'Power' (above) being the first of three videos to be shared throughout the next few months. The next two are titled 'Determination' and 'Heart'.
Nicol plans to continue sharing the lessons she has learnt from squash and hopes to encourage more people to take up a sport. She also shared…
On her retirement
"This is a moment that every athlete must go through—to explore fully on what more there is in store for them. I am now at this point in my life, ready to take on more beyond the pro tour. This decision has been thought through for quite some time and I do know this is my last season. My mind and body have battled it out to stay at the very top of my game for such a long time that I feel that I only have this last big push left for the final season to give it all I have before I enter the next phase of my life."
On her immediate plans after her retirement
"Eat, sleep, repeat. (laughs) I want to do everything and have a moment where I don't have to think about squash or tournaments at all. I've never had the chance so it'll be interesting. I think I'm going to start learning new things—maybe pick up a fun course—and definitely travel because I can't sit still. I would travel for a while and enjoy myself for the first few months before starting work on all the projects I've mentioned. I'll probably have two, or three, bases but the main one would, of course, be Malaysia."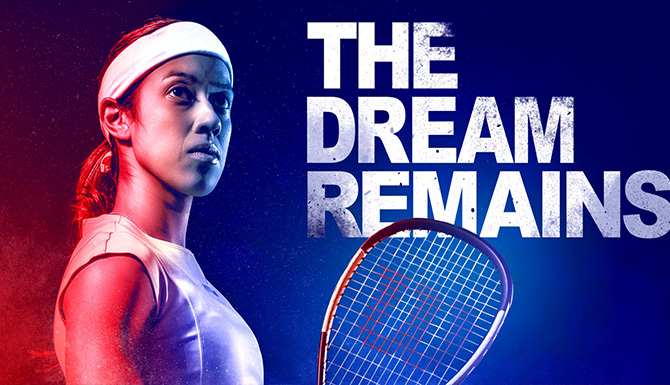 nicol david the dream remains campaign
On what motivated her to keep training, even on 'lazy days'
"Everyone has those moments but what's important is to have a purpose to wake up in the morning and do it. To have that purpose motivate you to do it, knowing you'll feel happy once you do. It's fine to feel like we don't want to do anything—it happens a lot. But think of a purpose for the day, or even for the week, so that whatever you do will matter when the time comes. We all have a certain power in ourselves and once we know what we want, then we can bring out that power to take on anything. So that you'll have the confidence to wake up (and feel like crap) but still get through the day. That's what you want to practise: wake up with a purpose, do something and make it count."
On her 'Nurturing Belief' series of talks and writings
"I'm still in the midst of constructing the talks and the series at this point of time but that's what I really want to tap on. I relate to the phrase 'nurturing belief' a lot because that's what my parents did. I want to make it right and beautiful; because not everyone may know how to believe in themselves. It's easy to say but the 'how or what do I do' to get there is the question. You have to nurture it before it can go into their belief system. The talks will mostly be held in Malaysia but I'm open to opportunities. I just feel that I'm finally ready to share my story and I've learnt so much from squash that I want to put things together and give back to Malaysia. Hopefully, it will help inspire people to understand their capabilities and their self-worth."
On how to break that stereotype that girls who do sports are not feminine and thus discourages some from pursuing it
"It's a tough situation that a lot of girls face because they're worried about being seen as a tomboy. Honestly, it really has to start from the home. The parents should encourage their children—even boys—to pick up a sport because it's something that would benefit them in many ways. Try to convince these girls that being active will help them have better skin because they're sweating; they'll be healthier, and they'll look and feel great. Sport can also help boost their confidence."
All the best for your upcoming tournaments, Datuk Nicol! For more inspiration or updates, follow Nicol's journey via her Instagram and Facebook.
| | |
| --- | --- |
| SHARE THE STORY | |
| Explore More | |