When the Singapore Dance Theatre (SDT) was established in 1988 by Goh Soo Khim and Anthony Then, they started out with just seven dancers. Now more than three decades on, the dance company has flourished and grown to become a 39-strong ensemble (including Malaysian dancer Jeremie Gan) plus trainees, performing six main seasons a year along with international festivals both at home and abroad. At the heart of it is artistic director Janek Schergen, who has overseen the addition of 30 world premieres and 19 company premieres and new production to the repertoire since he joined the ranks in 2008.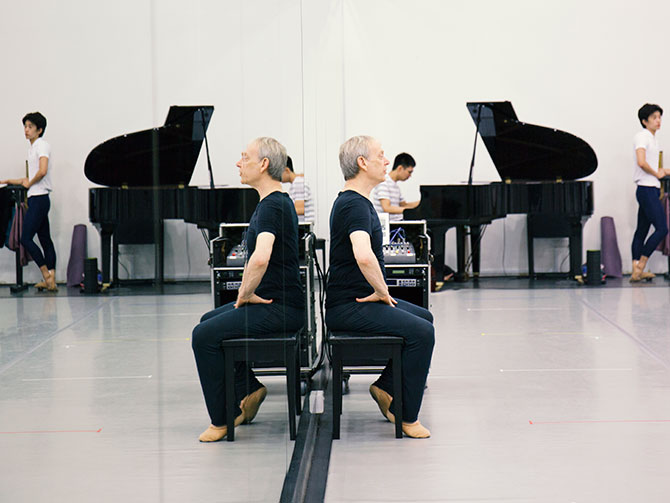 SDT is no stranger to performing in Malaysia, but their upcoming visit will hold added significance as it marks the dance company's 10th year presenting Ballet Illuminations at Kuala Lumpur Performing Arts Centre (klpac), and its fifth year at Performing Arts Centre of Penang (penangpac). SDT will feature different performance lineups at both venues, offering Malaysian audiences an eclectic selection of its repertoire highlights. What should one expect at the 10th edition of Ballet Illuminations? We'll let Schergen do the honours of walking you through it:
Tell us about your role as Artistic Director at SDT and what it entails?
"I do the overall artistic planning: which includes planning repertoires for performances, engaging choreographers to create new ballets and hiring dancers. I also teach company class and also rehearse the dancers in much of the repertoire for performance. I work closely with the SDT board of directors and National Arts Council on management issues."
With SDT set to present Ballet Illuminations here for the 10th year running, how did you come to decide on the repertoire for the upcoming performance?
"We consider what has been performed before, and balance that with what best represents SDT's identity as an organisation so you can experience us at our best. Each of the ballets must compliment the others presented on the evening and be situated in the right order for the audience.
"This year, in Kuala Lumpur, we are bringing a selection of ballets of unparalleled distinction. The evening begins with one of the most famous pieces of the ballet repertoire with George Balanchine's masterpiece of choreography Serenade. P.I. Tchaikovsky's remarkable score, Serenade for Strings, was the initial inspiration. The centerpiece of the evening will be Theme and Variations, originally created for American Ballet Theatre, also by George Balanchine. The culmination of the evening is a ballet made especially for us by Timothy Harbour. It is full company work called, Linea Adora, and was made for us as a highlight of our 30th Anniversary season in 2018. The ballet features every member of the company and was composed to a recent composition of Philip Glass.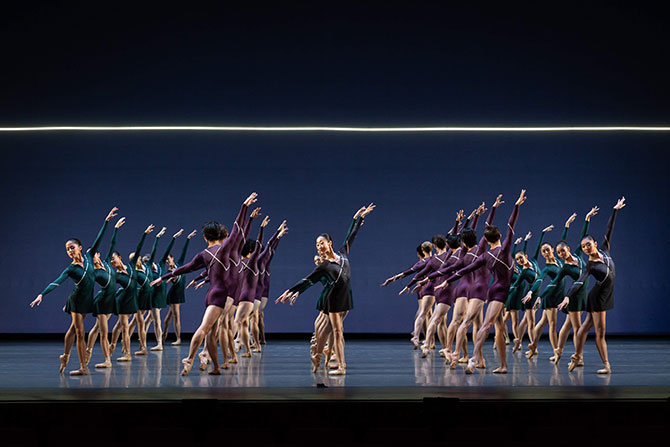 "In Penang, we are bringing a selection of ballets of remarkable quality. The evening begins with Choo San Goh's masterpiece of a choreography Double Contrasts. Francis Poulenc's Double Piano Concerto provided the inspiration for the choreography. The pas de deux from Configurations, originally created for American Ballet Theatre follows. Choreographer Val Caniparoli's mesmerizing Triptych is a highlight of the contemporary nature of our repertoire. The evening is completed by Toru Shimazaki's high energy and humorous Unexpected B. It was created especially for SDT in 2017 to music from Beethoven."
Is there a piece from the repertoire that is particularly close to your heart?
"It is a bit like your children in that each one holds a separate place. Linea Adora was created especially for us and uses all the dancers in the company. So it stands as the strong representation of who and what we are. George Balanchine's Serenade is often describes as the 'Bible' of classical ballet. Theme and Variations is the jewel in the crown of international classical Ballet."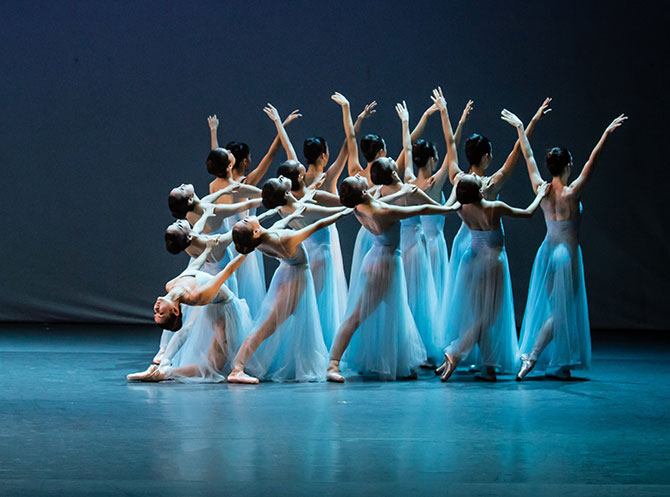 What keeps you coming back to Malaysia every year?
"First and foremost, the generosity of KLPAC in inviting us, and the warmth of our audiences from our performances and the opportunity for us to dance as often as possible, which is my overall goal for SDT."
Besides performing, SDT has outreach programmes as well. Tell us more about that.
"We have student classes called Ballet Associate Programme plus a daily pre-professional programme called Scholars. We also have more than 20 Adult Dance Class we offer each week. Once a month we do an open rehearsal in the SDT studio called one @ the ballet, and twice yearly we do the Dance Appreciation Series on classical full length ballets at Esplanade Theatre."
When it comes to performing classical pieces, is it important to put them in a modern context for the present audience (and performers)?
"Maybe, but I would say it depends. A majority of our audiences want classical full-length ballets to be in the style and format they have come to expect, while new choreography is more accepted in new directions."
What is the most beautiful aspect of dance, to you?
"Movement and music in perfect harmony. I, personally, like ballets that are larger in scale and size of cast. That said though, my favourite ballet in SDT's repertoire is made up of only 10 dancers and it is not even danced on pointe."
At a time where equality is in conversation more than ever, what are your thoughts on inclusiveness in ballet at the moment?
"For SDT, it is in and of itself a departure in that the majority of dancers are Asians and we never think who is from where, we have female choreographers effortlessly working with the company, and for the first 20 years of our history, SDT's artistic director was a woman."
Are there any misconceptions about ballet or dance that you'd like to address?
"There's an idea that it is only for a narrow segment of society, which has been disproven over and over again. I like that it broadens horizons and creates memories."
Finally, what advice do you have for young aspiring dancers?
"Dance is food for the soul. If it is for someone taking dance, someone fulfills by watching dance or the interest in experiencing something new and valuable for yourself. For serious students there is a phrase that is used: First comes swear, then comes beauty."
The Singapore Dance Theatre presents Ballet Illuminations from 6 – 8 September at klpac, and 13 – 15 September at penangpac. Get your tickets here.
| | |
| --- | --- |
| SHARE THE STORY | |
| Explore More | |