Pakistani sculptor and dreamer Amin Gulgee is back with his fifth solo show at Wei-Ling Contemporary at The Gardens Mall, KL, with an exhibition entitled, Walking On the Moon. No stranger to the art of sculpture, Gulgee has been the subject of over 40 solo exhibitions all over the world since the early 90s. His preferred medium is metal ("I love the smell of copper") and his creations take from Hindu mythology, Buddhist asceticism and Islamic calligraphy, all important cultural and religious elements of his native country, Pakistan.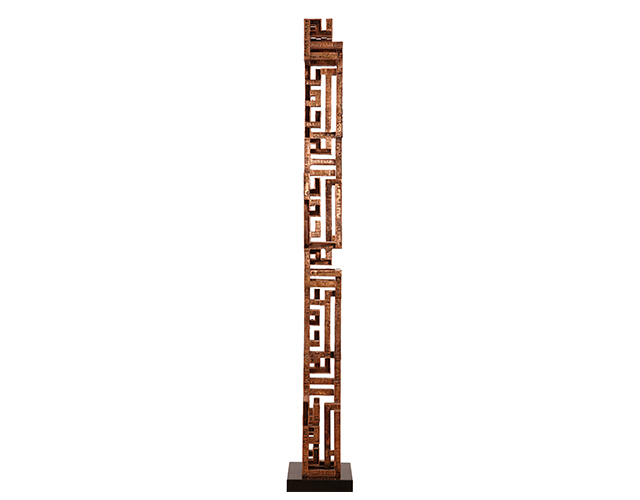 "There are three lines from the Quran that I use in my work, one of which being 'God taught humankind what it did not know'," says Gulgee. "In the early works you can read that line but in the works that you see in this show, you can no longer read it clearly. It becomes more figurative, less literal. My art is my form of meditation. A lot has gone on in my private life; the world has gone crazy these days – the Chapati series, for example, were my attempt to seek order and stability in this world."
When asked why he chose the chapati, Gulgee explains that "chapati is bread and bread is the essence of life. Right now we live in this really strange world where it's become so rich that people have become gluten-intolerant, when in my country, most people don't even have a piece of bread to eat. The chapatti pieces are done one wire at a time. They're not cast. It's all about seeking control, seeking calm," he says.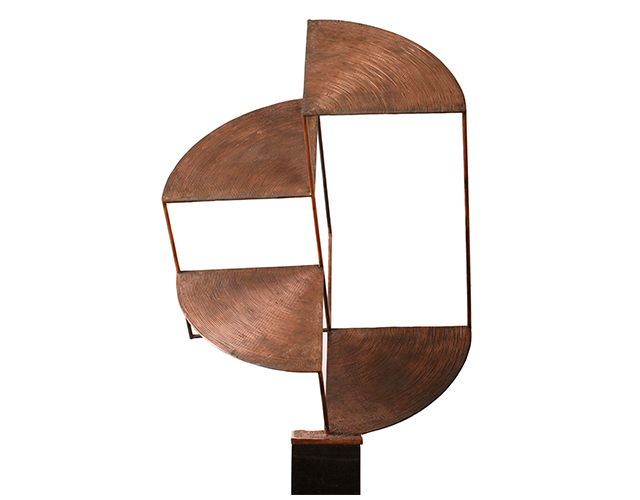 Gulgee, who graduated from Yale, admits that he did not want to become an artist when he was younger, and that his famous artist father, the late Ismail Gulgee, never wanted or pressured him into becoming an artist. "I was doing economics like a good South Asian boy, but in sophomore year, I went to an art history class and I ended up with a major in it. My thesis was on Islamic Art."
Growing up, Gulgee was very much influenced by his father's work. "His idea of bonding was getting me to watch him paint, or for me to paint with him but I decided to explore sculpting as I love objects – form really excites me. Each piece takes me on a journey. Sometimes it may not go anywhere but that's okay too – my storage space is as big as my work space."
As for what inspired him, Gulgee says he's inspired by everything that he sees but these days, is intrigued by (Hieronymus) Bosch's The Garden of Earthly Delights. Another constant form of inspiration for this artist is dance. "I love dance, I love movement – it's so primordial. Some of my works, like the Spider Raga and Ascension pieces, you want them to move, you want them flying up, away from gravity."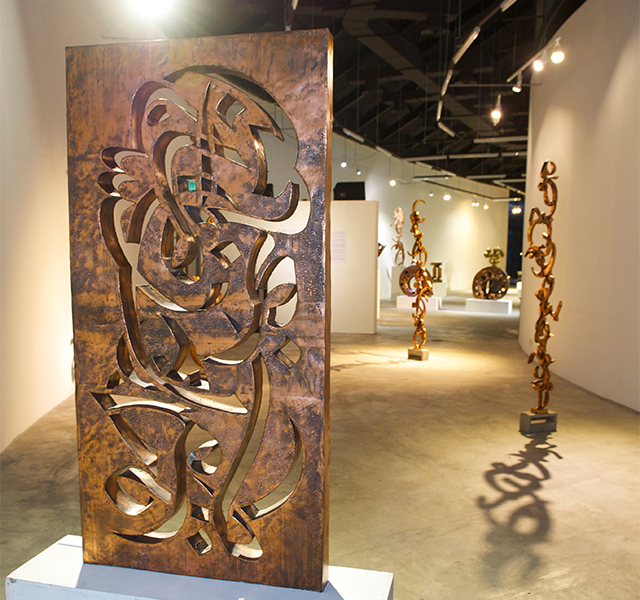 Amin Gulgee's Walking On The Moon is at Wei-Ling Contemporary from now till 4 August 2015.
Wei-Ling Contemporary, RT01 Sixth Floor, The Gardens Mall, 59200, Kuala Lumpur, Malaysia.
| | |
| --- | --- |
| SHARE THE STORY | |
| Explore More | |