Culture
Cyrus Chen, head of TuneCore in Southeast Asia, shares how independent artists can make more money from their music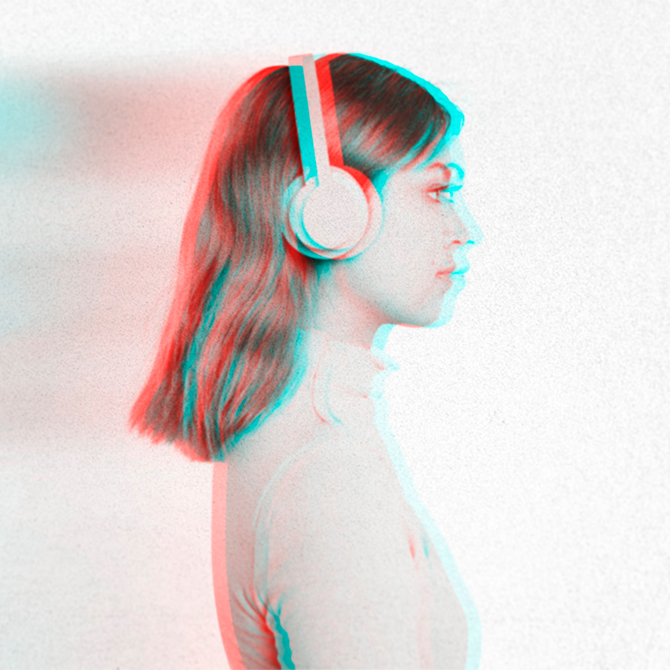 Growing up, we were always told not to pursue a career in the arts if we wish to live a comfortable (aka financially secure) life. While it's still definitely not the easiest and most straightforward path to making bank, there are now more ways to monetise creativity. Think artists who reach new collectors via NFTs, authors who self-publish or parlay Wattpad success into publishing deals, and music artists who find viral fame and dedicated fanbases through TikTok.
These days, singer-songwriters and musicians don't have to wait for music executives to come around with recording deals to live off their talent. Music distribution services enable independent artists to get their music heard via streaming services and on social media, as well as to sell their songs to listeners worldwide.
In Southeast Asia, TuneCore is headed by Cyrus Chen since late 2020. This gives Chen invaluable insight into how the pandemic has impacted the region's music industry. Below, we find out from him what independent music artists can do to thrive digitally, as well as the ways in which a service like TuneCore supports their growth within the industry.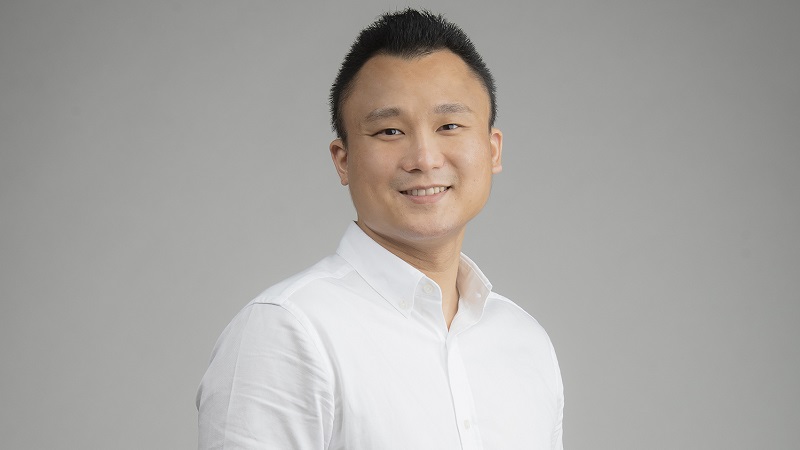 What can local independent artists do with TuneCore to grow and sustain a career in music, more so during these challenging times?
Cyrus Chen: "The music industry has inevitably been impacted hard by the pandemic, affecting live performance revenues, sponsorships, distribution and ad spend among others. It has created underlying trends that would change not only the industry itself but also for artists and consumers alike.
"Music consumption habit is shifting in response to changing new routines. For many artists, whether they are signed or independent, the way they engage with their listeners and fans have to evolve based on the changes in listening behaviours. Virtual events, video series and even partnerships are gaining popularity on platforms like Twitch and Instagram.
"For independent artists specifically, as opportunities to perform for a live audience gets reduced, so does their income. However, what this does is that it also creates opportunities for artists to engage with an even larger audience with streaming services now playing a more important role in meeting consumers' behaviours. In Asia alone, the number of potential music listeners is expected to exceed 3.5 billion.
"Thanks to our deep local industry knowledge to further build our offerings, catered to the specific needs of independent artists in the region, TuneCore is uniquely positioned to help independent artists grow their fan base through our game-changing education, best in class tools and wide-ranging global reach, all while allowing artists to keep all rights to their music and earn 100 per cent of their revenues.
"What sets us apart even further from others is that apart from helping independent artists, labels and managers sell their music, we also offer:
TuneCore Music Publishing Administration, where we assist songwriters by administering their compositions through licensing, registration, worldwide royalty collections, and placement opportunities in film, TV, commercials, video games and more.
TuneCore Artist Services, where we offer a suite of tools and services that enable artists to promote their craft, connect with fans, and get their music heard.
TuneCore Rewards, a first of its kind, multi-level educational programme which allows TuneCore artists to unlock rewards and VIP status through career education. This is free for all TuneCore artists.
TuneCore x Believe Signed By Program, where rising-star artists who release music via TuneCore are upstreamed to our parent company, Believe, where their careers are further accelerated.
"At TuneCore, we care deeply for our artist community. TuneCore's driving forces are innovation and collaboration; we take both very seriously. Innovation keeps us working hard for our artists, pushing our "Artists First" agenda and Collaboration is key in driving the way in which we work, as well as the way in which we approach our company's vision and mission."
What type of country-specific initiatives can Malaysian independent artists look forward to from TuneCore?
Chen: "Since our expansion into the Southeast Asia region, we've partnered up with various organisations to plan and execute initiatives that help independent artists to grow exponentially. TuneCore participated in the ASEAN Music Showcase Festival, as a co-presenter, to bring together upcoming artists from the region (including Malaysia) to perform as well as to network with industry delegates.
"In Malaysia, independent artists can be rest assured that we've got something worthwhile lined up that will enable them to grow their fan base through our specialised offerings."
TikTok and Instagram have become important platforms for artists to promote their songs and increase their following. How do you see this trend growing or evolving?
Chen: "While Instagram has always shown prominence in Malaysia, we are also beginning to see TikTok rising through the ranks and becoming a crowd favourite. For example, ever since Malaysia went under lockdown back in March 2020, the platform now has approximately four million users in Malaysia, and these numbers are set to grow even more in the future.
"We foresee TikTok will continue to play a pivotal role in helping independent artists promote their songs, especially given the fact that this platform has yet to reach its maximum potential. On top of that, with 41 per cent of TikTok's user base are largely skewed towards the younger audience aged between 16 to 24 years old, independent artists will be able to explore a new set of target audience to expand their fanbase.
"It's also important to note that while TikTok and Instagram are gaining in popularity, YouTube is still the most-used social media platform in both Malaysia and Southeast Asia. All three social media platforms are available for monetisation on TuneCore. To help our artists fully leverage the power of social media, back in June this year, we joined forces with Facebook to launch the new Facebook Independent Artist Program. This program will give our artists more opportunity to reach more listeners globally through Facebook and Instagram products like Stories, Reels, and everywhere else Facebook offers a music library.
"Overall, we are seeing a levelling of the playing field as discovery is happening via social  media and no longer solely dependent on industry executives, recording companies and DJs handpicking hits. Furthermore, through DIY Distribution platforms like TuneCore, all music creators can choose to be their own record label. With music being able to be created, distributed, discovered, streamed, shared, promoted by audiences themself, the music industry is now more democratised than say, a decade ago."
Now that TuneCore is in more countries around the world, are there plans to encourage and promote collaboration between artists?
Chen: "The modern music industry is facing one of the greatest challenges of its existence, with virtually all shows, festivals, and tours being cancelled (during the pandemic), resulting in the significant loss of income stream for music people. Things are tough out there right now, and they're probably going to get significantly tougher before things start to change for the better.
"Even though keeping collaborative relationships during these challenging times is tough, we have seen an increasing number of artists stepping out of their comfort zone and collaborating across music genres, countries and languages with other artists. Some of which have successfully penetrated into mainstream pop music.
"I do think that such collaborations are definitely something we can initiate with our global reach. It presents opportunities for artists to create and learn, while we play our role in facilitating music delivery. Artists can expect to receive the best of both worlds: a straight- forward distribution process via TuneCore that will get their music onto consumers' favorite streaming services and digital stores like Spotify, Apple Music, and TikTok, while also gaining exposure and receiving valuable feedback from hundreds of music industry players."
There is still a prevalent belief that it's difficult to earn money as a musician/artist, especially one without the security of a label. What is TuneCore doing to change this perception?
Chen: "In the past few years, we've seen—and continue to see—a rift in the music industry. Scottish-American singer, songwriter, David Byrne back in 2015 spoke about the lack of transparency from major labels, more specifically calling out labels only giving artists 15 per cent of earnings from a single release.
"Digital music distribution is changing the way artists reach fans. And artists are picking up on this. With growing high-speed internet penetration across the Southeast Asia region, the accessibility to streaming platforms is getting easier. Our forecast is that by 2028, Asia is going to be the largest music market in the world which means we can see exponential growth in the region, including Malaysia, in the next few years.
"This is where aggregators (like TuneCore) can help artists and music people to capitalise on the impending growth we will see in the region. Our goal is to get your music onto the world's biggest streaming platform such as Spotify, Apple Music, Joox, YouTube Music, TikTok, Tencent, all while enabling independent artists to grow their music fan base and keep 100 per cent of the sales revenue from the music they distribute. It's the new model of distribution and it's simple and accessible for artists of all levels."
How does TuneCore's Artist Accelerator program define "breakout artists who are on the rise"? Any tips for those who are hoping to be selected?
Chen: "The TuneCore Artist Accelerator programme is part of our TuneCore Rewards initiative, where independent artists stand to receive expert advice from some of the best minds in the industry, gain real insight from top artists, and get VIP access to exclusive TuneCore services, all for free of charge.
"For artists who are hoping to get selected, I will recommend going through the masterclasses first in the TuneCore Rewards program. These courses are completely free and has everything you will need to learn to make it as an independent artist. The more active you are as an artist, the more point's you will be able to earn, and the faster you will move through the five-tiered program."
TuneCore's fees for distribution and other services may seem like a lot of money for local independent artists, no thanks to the exchange rate. Why do you believe it's worth the price?
Chen: "Before TuneCore was established, artists needed a label to get their music sold online. In 2006, we changed the game by partnering with digital stores to allow any musician to sell their songs worldwide while keeping the song rights and a 100 per cent of their sales revenue.
"Today, TuneCore is the world's leading digital music aggregator, having served millions of artists and with presence across 14 countries in four continents. Together with our parent company Believe, we distribute a significant share of the world's digital music and hence, we have been able to do direct negotiations with Digital Streaming Platforms to provide the best rate for our artists.
"When we say a 100 per cent, we really mean it. Other competitors might claim the same thing, but they pay 100 per cent of your fees, after deducting costs of middlemen. We cut out the middlemen and this means more money is being distributed to our artists."
MORE: How lo-fi became an Internet phenomenon, the connection with anime and more burning questions answered
| | |
| --- | --- |
| SHARE THE STORY | |
| Explore More | |