Lifestyle
Tried and tested: Nike Lunarepic Flyknit vs Nike Free RN Flyknit
These shoes were made for running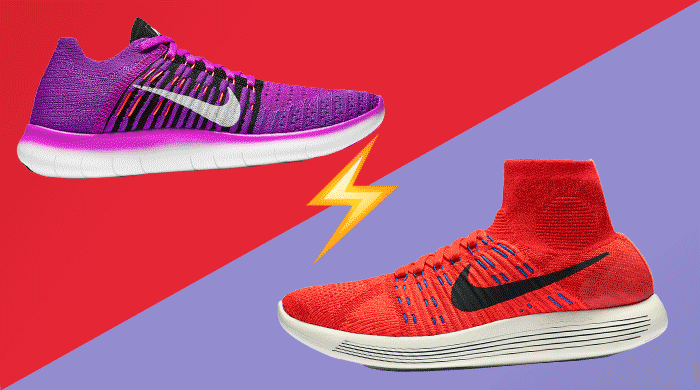 In the lead up to this year's Nike We Run KL 2016 that happened this past April, I tried on a pair of Lunarepic Flyknits that changed the way I perceived Flyknits (and shoes made of stretchy uppers generally) entirely. Pre-Lunarepics, I was used to the more traditional non-stretchy upper as I felt they were sturdier and perhaps offered better support.
Two shoes I have been running with since are the Nike Lunarepic Flyknit and Nike Free RN Flyknit, a new variant to the Nike Free family.
The Look
Inspired by the Nike Magista football boot, the Lunarepic Flyknit has a mid-height collar design constructed from a single piece of lightweight, breathable Nike Flyknit upper that allows the foot, ankle and lower leg to work together simultaneously. At first glance, I was doubtful about that mid-height collar as I'd imagined that it wouldn't be very flattering (think cankles), but once I'd had put them on, I was immediately sold.
On the other hand, the Nike Free RN Flyknit is easy on the eye and exactly the kind of shoe you'll see in #athleisure type Instagram photos. Gone is the numbering system of 4.0, 5.0 and instead, a brand new shoe family with names such as the Free RN Distance, Free RN Commuter and Free RN Flyknit. The latter offers a classic silhouette, with the collar curving below the ankle. Where previous Frees were a bit too rounded at the forefoot for my liking, I found the Free RN Flyknit to be slightly slimmer.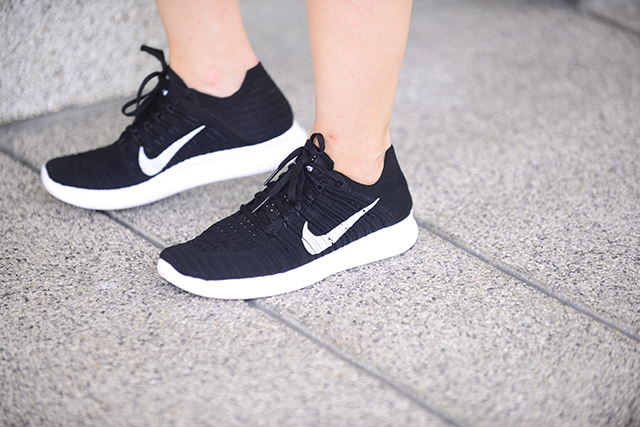 The Details
Weighing in at just 186g for a women's size 8, the Lunarepics offers superior cushioning and also comes with two insoles of different thickness – 4mm, and 6mm, to cater to your specific needs. I tried them on with the 6mm insole, which felt so comfortable that I stuck with them for the We Run KL race, my first half marathon. While admittedly they can feel slightly heavy (if you can even call it that), I was more worried about running injuries and decided to go with a more cushioned run. The Lunarepics also boast a rubber-free outsole with laser-siped geometric pistons – five pods that move individually, enabling responsive cushioning and traction.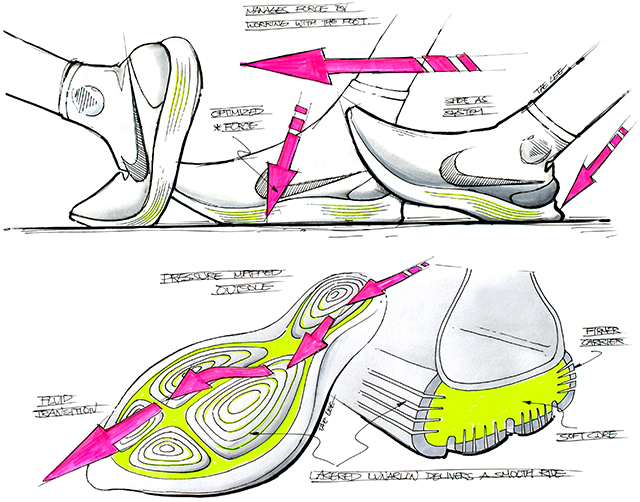 The Free RN Flyknits also boast a newly designed tri-star outsole pattern, hot-knife cut into the outsole. The auxetic shapes are meant to contract and expand equally in all directions, allowing for a comfortable yet natural ride. The shoe is lighter than the Lunarepics, weighing in at about 174g for a women's size 8, largely in part to its slightly thinner sole – thinner, yes, but these are shoes you're meant to be able to run an ultramarathon in so you know that they offer the requisite traction and durability as well.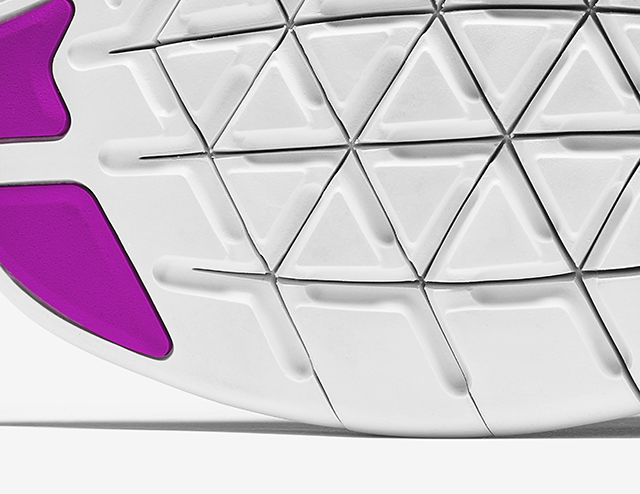 Fit-wise, I wore both shoes in my usual size and found that they fit me perfectly, without having to size down.
The Verdict
I've since changed the insoles of my Lunarepics to the 4mm ones and still find that they offer better cushioning than the Free RN Flyknits. While the latter is great for those looking for a natural ride, I personally prefer the more cushioned ride that the Lunarepics offer. It's a close call but I will be running my next half marathon in the Lunarepics and will use the Free RN Flyknits at HIIT classes, and in those #athleisure posts.
The Lunarepic Flyknit and Free RN Flyknit are available at all Nike stores. Click here to find the store closest to you.
Related stories:
A look at Riccardo Tisci's latest collaboration with Nikelab
Nike We Run KL 2016: Diet and last minute tips from Coach Din and Sue