We're cramped for space. Our planet is so huge yet our increasingly dense population leaves us starving for space; space is scarce and thus expensive. It's no wonder everyone's going crazy about the concept of tiny homes – living spaces that measure between some 100 to 400 square feet.
It may sound like we're living like sardines, but here's a pacifying thought: the less space there is, the less fuss there has to be. Tiny homes promote simpler living, de-cluttering and optimising the space you have to make it more efficient, leaving you with more freedom with your time and wallet. The most important point of all, is that the less you consume with a home, the less impact you have on the environment.
Besides, tiny home developers have made these miniature living spaces quite irresistible with some clever interior know-how. Here are ten tiny homes that would probably prod you closer towards embracing the concept. If not, these will inspire any other space-saving needs you may have:
Minimod by MAPA architects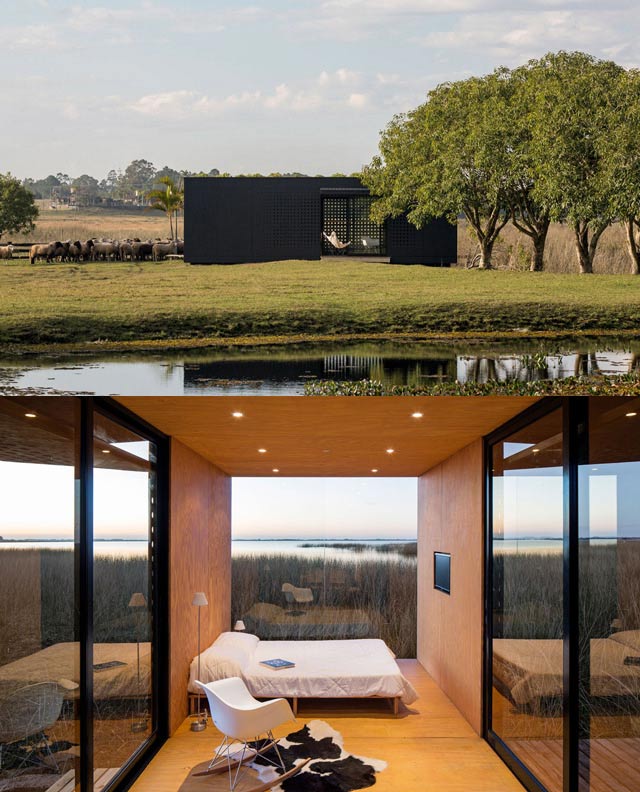 This sustainable, minimalist home by MAPA architects is built off-site, so there's no construction impact on the surrounding environment.
Images from MAPA
Japanese-inspired forest cabin by Brian Schulz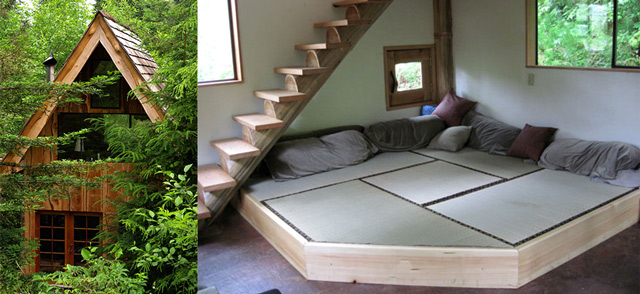 Built by kayak instructor Brian Schulz, this cosy little two-storey cabin was inspired by traditional Japanese architecture, with a budget of $11,000.
Images from Brian Schulz
Blair Barnhouse by Alchemy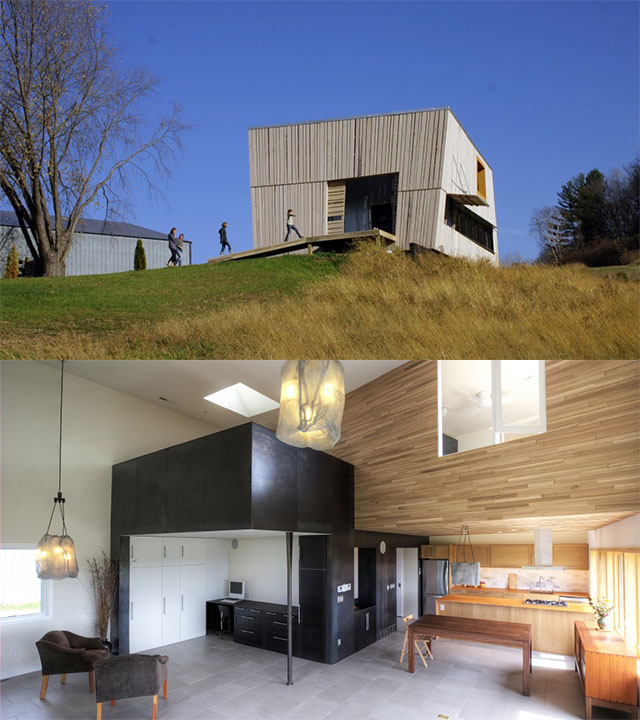 A refurbished barnhouse becomes a beautiful, airy living space, designed by Alchemy. Light filtering additions, large openings and loft and cellar bedrooms make this creation fit for an entire family to live in.
Images from Alchemy / weeHouse
10 x 10 Home by NOMAD Micro Homes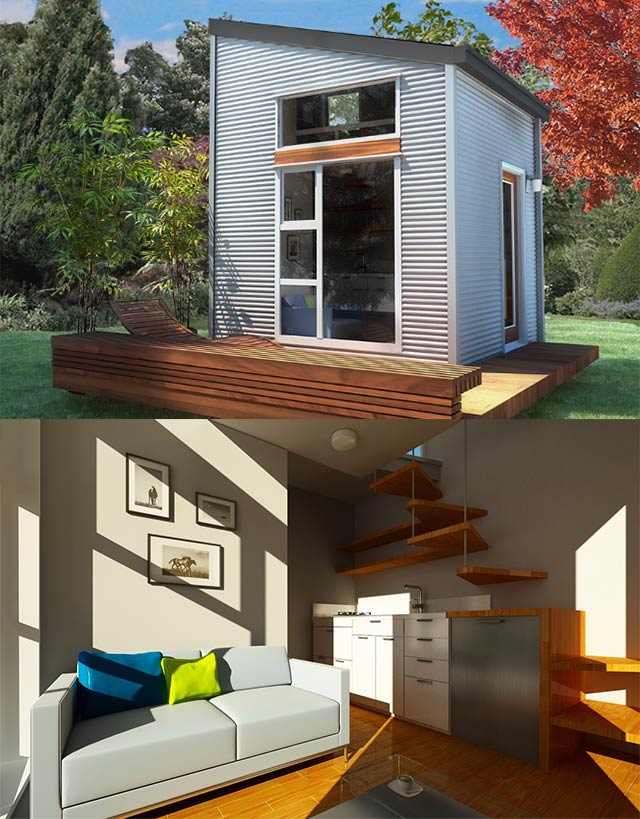 An eco-conscious home that measures a mere 10 square feet, this model from NOMAD Micro Homes may appear tiny, but holds a living room, a kitchen, a sleeping area, a bathroom and even a deck.
Images from NOMAD Micro Homes
Beach cabin by Crosson Clarke Carnachan Architects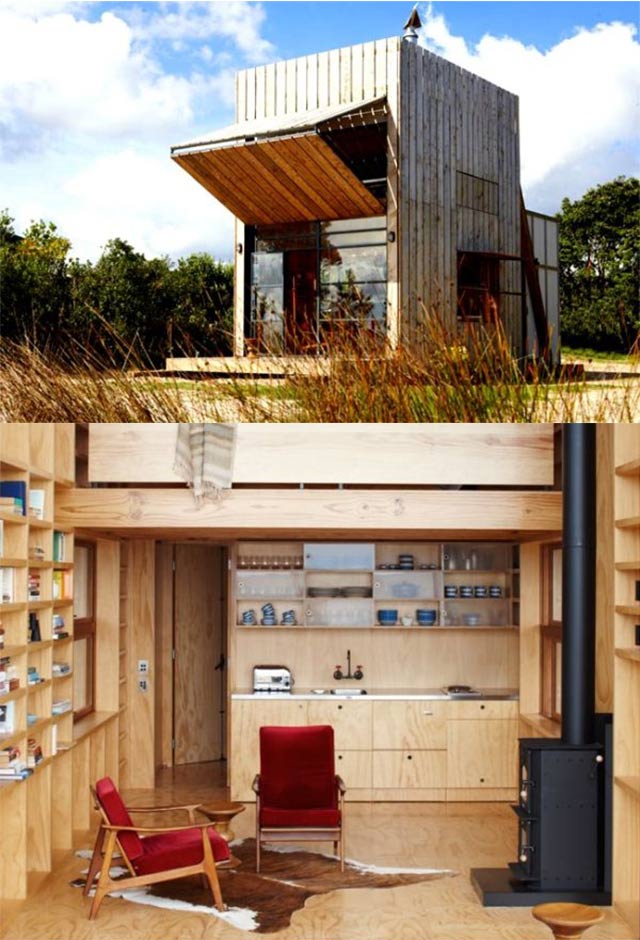 Measuring at 430 square feet, this award-winning beach cabin is as big as any modern studio apartment you'd find in or around the city. Meant for coastal living, this little hut is built on sleds to combat erosion
Images from Crosson Architects
Cabin on stilts by Olson Kundig Architects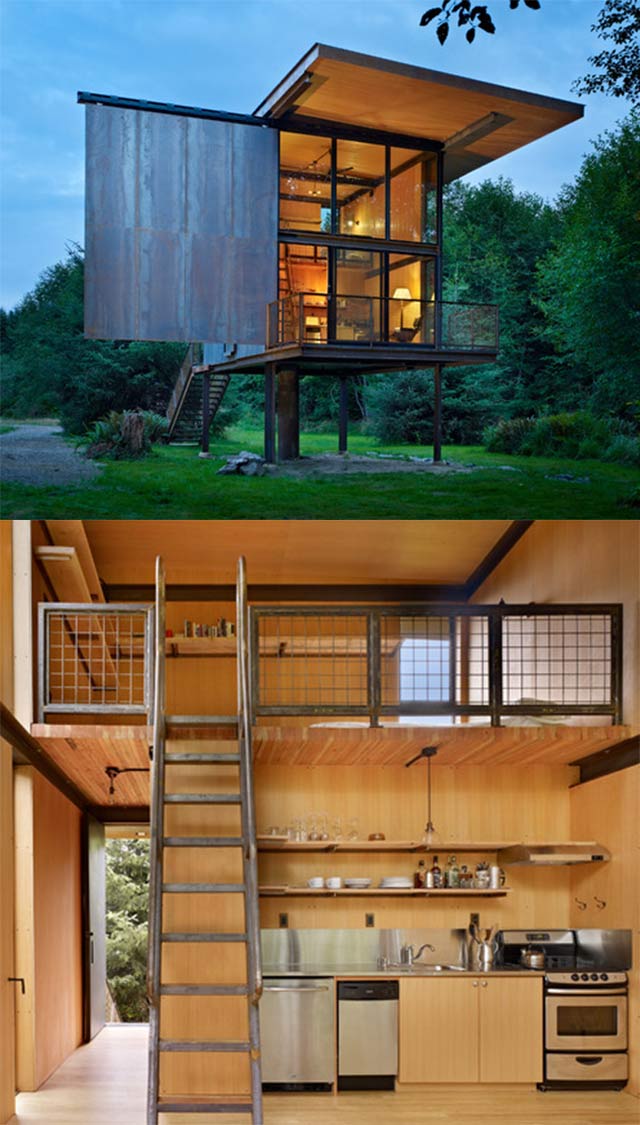 An elevated cabin built to avoid flooding, this 350 square foot cabin comes with steel shutters that can be closed for added security if its inhabitants are away.
Images from Olson Kundig Architects / Benjamin Benschneider
The Eagle Microhome by John Murchie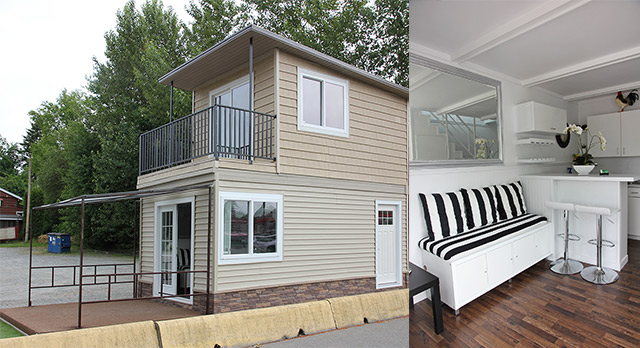 It looks like your typical terrace house, but it measures at 350 square feet. Designed by inventor, industrialist and humanitarian John Murchie, this house design uses a patented steel technology that is half the weight of wood, and nearly half the price too.
Images from Murch-Tech Consulting Corp
Portable cabin by Escape Traveller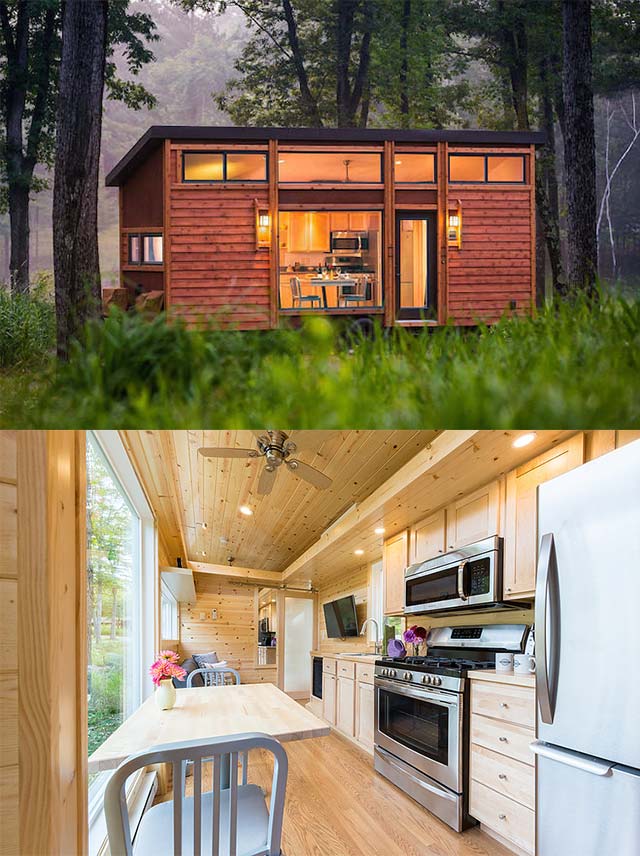 Redefining the traditional RV home, Escape Traveller's portable cabin turns a stuffy vehicle attachment into a fully-functional cabin you can haul around.
Images from Escape Traveler
Pod home by Idladla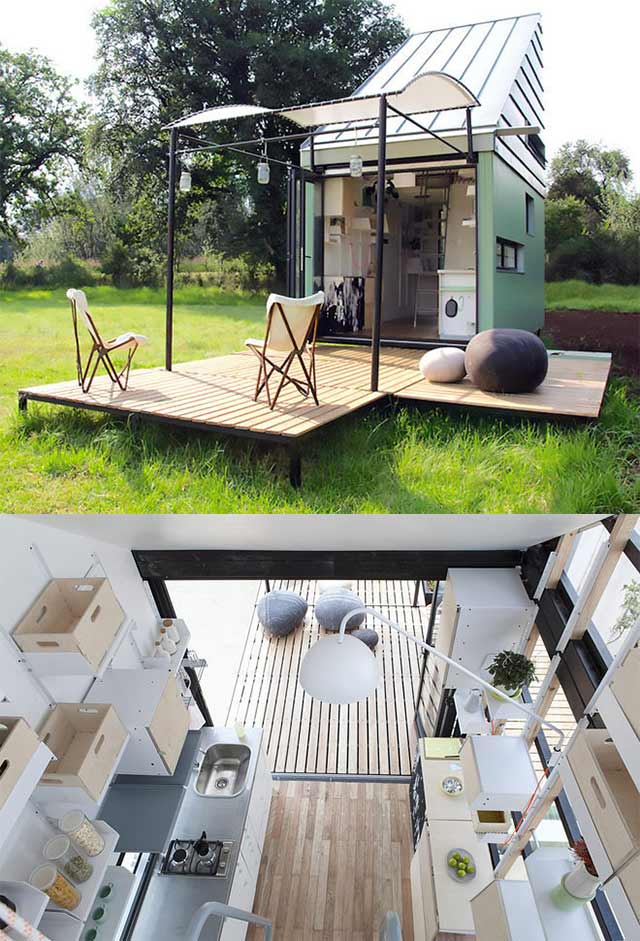 Only available in South Africa, this nano-home has all the essentials packed up into a mere 186 square feet of space, and is perhaps better suited for those who love the outdoors. It uses solar power and its space can comfortably accommodate two.
Images from Idladla
The Matchbox by Boneyard Studios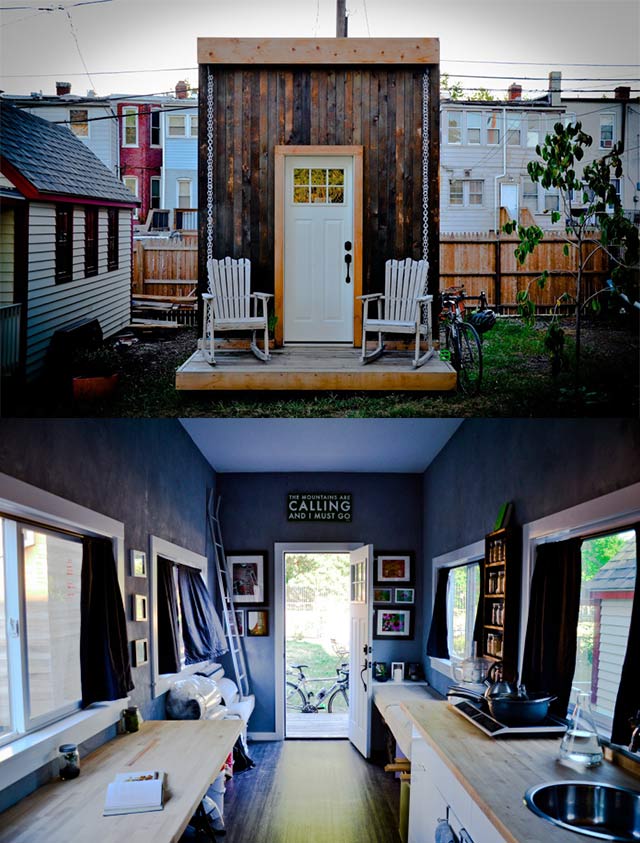 A project that began in 2012, the Matchbox is designed to be a self-sustaining, zero-waste home. Measuring 140 square feet, this home comes with a rain-catcher, skylights, and wide windows that cool the structure.
Images from Boneyard Studios
| | |
| --- | --- |
| SHARE THE STORY | |
| Explore More | |