The Dragon Boat Festival (or Duanwu Festival) is widely celebrated by Chinese all over the globe. The festival falls on the fifth day of the fifth month on the lunar calendar, which is 14 June this year. In China, people will use this three-day holiday to travel to popular destinations around the country. With travel restrictions set in place, it looks like the festival will continue to look a little different this year.
History
With every traditional celebration is a legend that started it all—and the Dragon Boat Festival is no different. Qu Yuan was a renowned Chinese poet during the warring states period. He served as a Left Minister, a senior position, for the state of Chu but was exiled due to scheming by corrupt officials. While in exile, Qu Yuan heard that his homeland Ying (the capital of Chu) had been captured by the state of Qin. Ultimately, Qu Yuan's patriotism led to his suicide at the Miluo River.
When the locals heard what Qu Yuan had done, they searched for him in boats but had no luck finding his body. In order to keep it intact, they would throw food into the water so that the fishes would feed on the food instead of his body. These events led to the creation of the festival we know of today.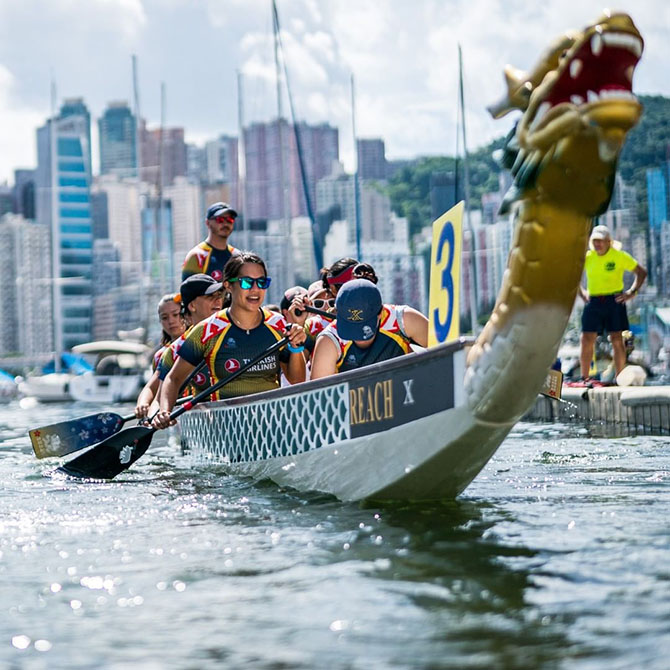 Traditions
Every year, Chinese around the world celebrate the life of Qu Yuan with a series of traditions. The boats searching for Qu Yuan's body have turned into competitive dragon boat races. Rice that was thrown into the water to preserve Qu Yuan's body evolved into the rice dumplings that we enjoy eating. Other traditions like drinking realgar wine, wearing perfume pouches, and hanging Mugwort leaves and Calamus plants are used to ward off evil spirits.
Rice Dumplings
For Malaysians, our main way of celebrating the Dragon Boat Festival is by eating delicious rice dumplings, known locally as zhang or zong zi. These are either made by our parents or grandparents—or bought from Chinese restaurants. With the pandemic making it difficult to travel back home to spend time with family, we've found some places that do deliveries and takeaways so you don't have to miss out on the festivities.
EQ Kuala Lumpur
View this post on Instagram
This year, EQ is offering six different rice dumplings made with delicious pairings. Chef Tan Tzaan Ling recommends the Traditional Hakka Style Rice Dumpling, which is filled with chicken, salted egg yolk, mushrooms, black-eyed beans, and scallops. Prices of the dumplings range from RM32 to RM71. To purchase, call or Whatsapp the number below or order from Air Asia Food.
Availability: 7 – 14 June 2021
Call or WhatsApp: +6012 278 9239
Pavilion Hotel Kuala Lumpur
View this post on Instagram
Located at Pavilion Hotel Kuala Lumpur, Jade Pavillion's rice dumplings are made with the finest ingredients. There are four different variations available, two of which are made with traditional ingredients while the other two are the Steamed Beef Brisket and Herbs Glutinous Rice Dumpling. These elevated renditions of the traditional dish start at RM25 per dumpling.
Availability: 7 – 20 June 2021
WhatsApp: +6012 278 9239
Mandarin Oriental Kuala Lumpur
View this post on Instagram
Mandarin Oriental Kuala Lumpur takes a different approach with their rice dumplings, offering five different options—including one for vegetarians. These unique flavours include the Hong Kong Roast Duck (RM78), Mushroom with Lamb (RM68), and Steamed Supreme Sea Treasures and Abalone (RM118).
Availability: 7 – 14 June 2021
Call: +603 2330 8798
Shangri-La Hotel Kuala Lumpur
| | |
| --- | --- |
| SHARE THE STORY | |
| Explore More | |