If you've ever had a coffee at the inconspicuous but gorgeously renovated shoplot Dr.Inc nestled in a quiet part of Bangsar or taken home with you one of the kitsch designs from Nala Designs, then you would have been acquainted with the one-woman powerhouse that is Lisette Scheers.
Lisette is Dutch but she was born in Singapore and spent most of her life living in parts of Asia before settling in Malaysia. She has had the unique background of being a truly global citizen and that translates to her brand-building. She now owns an ever expanding advertising agency and design shop as well as having a number of concepts in the pipeline.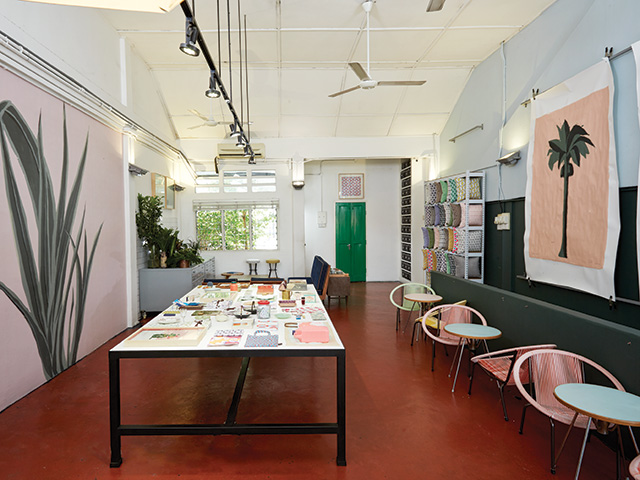 Starting From Scratch
Without much to her name, Lisette decided to take a leap of faith 8 years ago when she quit her job to start her company La Scheers Co which subsequently became L.Inc. "I had always been on the pay roll and it was the first time I had to come up with my own salary. I started with RM1000 and had no financial help from anybody."
"My first clients were FEI (the International Federation for Equestrian Sports) and my first big breakthrough was CITTA mall. Those first few clients have all become very dear friends and I have a long relationship with my clients."
Scheers is now most likely associated with the BIG Group as she has been with them for over 10 years. "They are still my favourite client and Ben pushes me to the next level. We are like husband and wife in our working relationship!"
Giving It Her All
Getting to the top of the ladder in the advertising and design field has been no easy feat and Lisette credits this to applying a very specific thought process. "I don't pitch and believe in establishing a chemistry with my clients. Designing is really a constant process and I become part of it; it can be emotional."
"Some people may judge me for being too emotionally involved in my projects but if I can't give my all and put my all into it, I don't take on the project. It's like the seven dwarfs – I'm the Overpassionate Dwarf!"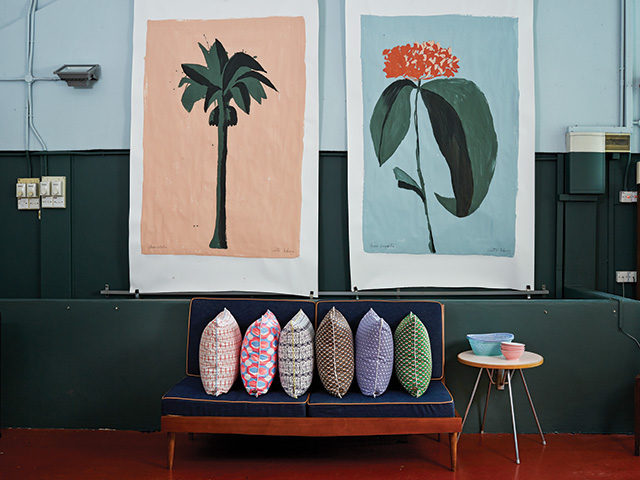 Best Advice You're Never Given
Lisette's passions also lie in being part of the flourishing entrepreneurial community in Malaysia and believes that it is the one place where entrepreneurs are able to support each other and grow.
"Malaysia is a paradise for entrepreneurs because there is so much support. Only entrepreneurs can understand the feeling of being responsible for all your mistakes and all your successes."
If she had advice to give to those who want to make it on their own, it would be: "My latest discovery is that it is counter-productive to talk to too many people. I would say listen to everybody, talk to everybody but take your own advice. At the end of the day, you're accountable. I believe in making mistakes but I don't believe in making the same mistake twice."
"Set your goals and believe you can achieve them. Believe you can stand on your own two feet and don't be afraid to take some risks."
Constantly Evolving
Lisette believes that in business, there is no such thing as stagnation. "You either go back or go forwards and you have to set the bar even higher for yourself."
This has been a proven formula for Lisette as seen with the inception of Nala Designs, a line of household products and stationery, which was an idea that was conceived, ironically, during her down time. "A friend suggested to me to set up my own brand and I had always wanted to play with a concept that deconstructed Peranakan culture."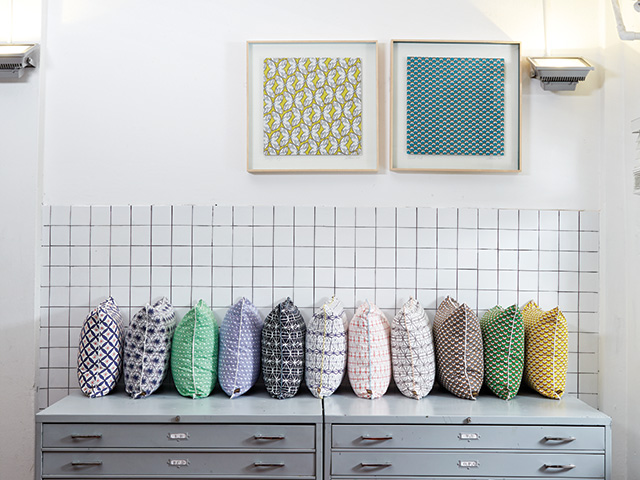 Today, Lisette's businesses, like her, are constantly evolving or expanding. Her current space cum cafe, Dr.Inc changes its interiors every month and she has just taken up the shop lot next door to the cafe which she plans to turn into a creative space or school.
"I dream of opening a bicycle shop and on the Nala front, a stationery brand that is specifically designed for kids. In the long-term, I would love to open a Nala hotel or a shop in New York which could run independently"
It is clear from her plans and ideas that Lisette, like the fluidity of her designs, is a creative that sees no boundaries.
| | |
| --- | --- |
| SHARE THE STORY | |
| Explore More | |