For many of us this year, June 20 is a special day to celebrate our fathers in return for all the sacrifices they have made. For others, it's a day to shed light on the struggles they have lived through and likely continue to face every day.
If you're unfamiliar with the latter, it's World Refugee Day—an international day designated by the United Nations in 2001 to honour refugees around the globe. The annual observation sheds light on the plight of refugees, who have been forced to flee their home country to escape conflict or persecution. It's an occasion to create awareness and foster empathy for refugees, and the courage and strength it takes for them to rebuild their lives in a foreign land.
According to the UNHCR, there are some 179,570 refugees and asylum-seekers registered in Malaysia as of May 2021. Of this number, 45,980 are children below the age of 18. A majority of these refugees are from Myanmar, comprising Rohingyas, Chins, and other ethnic groups from the Southeast Asian country's conflict-affected areas. The remaining individuals are from 50 countries fleeing war and persecution, such as Pakistan, Syria, Yemen, Somalia, Iraq, Palestine, and more.
While the global refugee agency (UNCHR) continually strives to provide shelters, protection, healthcare and opportunities for these refugees, there are many more who live underground in trauma and constant fear of being arrested, exploited or deported out of the country due to the complex nature of the issue.
Over the years, several social enterprises have emerged in response to this humanitarian crisis in Malaysia. Here are four such local business to support to help reduce the stigma on refugees and give them the basic rights to life, education, healthcare, and work.
PichaEats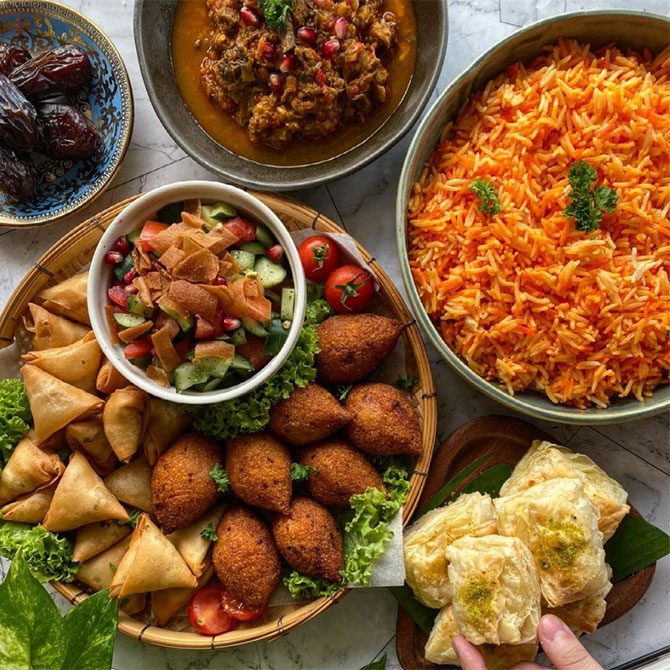 After volunteering to teach in a refugee learning centre for three years, a group of university students were inspired to make the world a better place for refugees by setting up a food business. Enter PichaEats, a social enterprise that partners with refugee chefs to offer professionally cooked meals straight to your doorstep.
On top of getting to try delicacies from the home country of these chefs—think Iraqi Falafel, Palestinian Hummus, and Afghani Dumplings—every meal purchased empowers these refugees to make a living for themselves and put food on the family table. PichaEats currently offers individual and group meals delivery as well as catering in KL and Selangor.
For more information or to subscribe to a meal plan, visit the website here. Follow them on Facebook and Instagram for more updates.
Earth Heir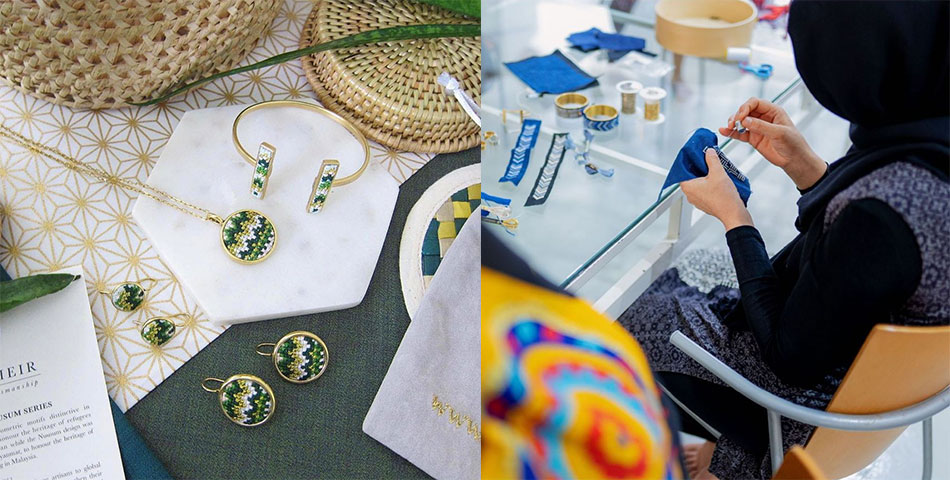 Earth Heir launched in 2013 as a conscious lifestyle brand that celebrates craftmanship while empowering underprivileged communities. Today, Earth Heir works with over 100 artisans from women's cooperatives, indigenous tribes and refugee groups across six states in Malaysia to develop financial independence and sustainable livelihoods for these communities. It is also proudly certified by the World Fair Trade Organisation (WFTO) to ensure ethical practices for the artisans it serves.
Among the collections Earth Heir offers include bags, accessories, apparel, and home décor—featuring handwoven motifs by the Kenyan and Penan tribes and more. The brand has also collaborated with Made51, a UNHCR-mandated social enterprise, to offer a jewellery collection specially produced by refugee artisans from Syria, Afghanistan, Iran and Myanmar that are living in Malaysia.
For more information or to shop the range of products, visit the website here. Follow them on Facebook and Instagram for more updates.
Fugeelah
Founded by former Miss Universe Malaysia Deborah Henry in 2017, Fugeelah is a women-led jewellery brand that educates, employs and empowers refugee children and youth in Malaysia. Its primary aim is to ensure the sustainable running of Fugee School, a not-for-profit organisation that provides free education and community support to refugees in transit.
Every piece of Fugeelah jewellery is designed with a unique story and handcrafted by the refugee youths within the community. Its collections include a range of bracelets, earrings, necklaces, and ready-to-wear pieces in collaboration with other brands and designers such as Khoon Hooi and Uniqlo. A portion of profits go towards funding the school (and alleviating the pressures of incessant fundraising), employing the youths, and providing entrepreneurial and creative training for the Fugeelah girls.
For more information or to make a purchase, visit the website here. Follow them on Facebook and Instagram for more updates.
Parastoo Theatre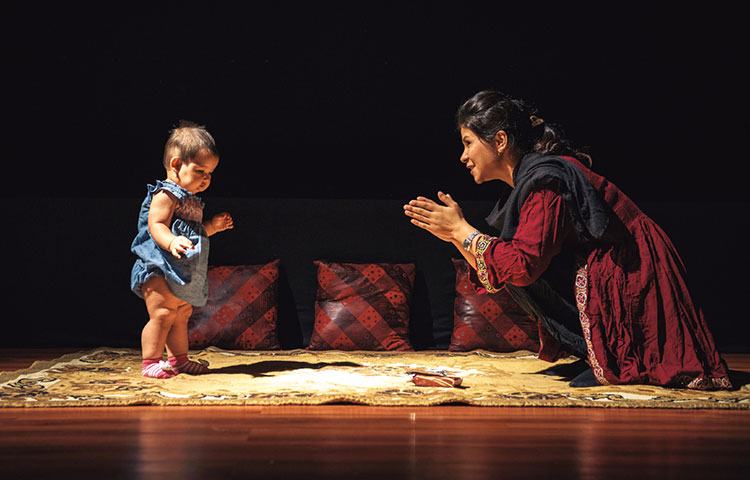 Parastoo Theatre is a theatre troupe of Afghan refugees in Kuala Lumpur that aims to raise awareness on the refugee situation in Malaysia through public performances. Led by Saleh Sepas, who has written and directed radio programs in Afghanistan for 10 years, Parastoo debuted in 2017 to give amateur refugee actors an arts platform for expression as well as socio-emotional support.
The name is Persian for 'swallow', a migratory songbird—reflecting the refugees' situation. The troupe practices the 'Theatre of the Oppressed'—a technique of interactive theatre that allows spectators to become actors to highlight systemic exploitation and oppression within common situations. Aside from theatre, the group also holds interactive talks, workshops and art initiatives to collect funds to support its community.
For more information or to watch their performances, follow them on Facebook and Instagram.
Visit the UNHCR website to find more ways you can help refugees in Malaysia.
For more social initiatives you should know about, head over here.
| | |
| --- | --- |
| SHARE THE STORY | |
| Explore More | |