Running from 3 to 12 November, the Singapore Writers Festival (SWF) returns for its 20th edition this year. With its first-ever Tamil theme Aram, this installation places a focus on the universal ethical concept of what it means to be good, questioning ethical quandaries and moral conundrums.
A series of riveting panel discussions, workshops, lectures and performances will take place across the 10 days, held at different venues in the Civic District (see the full programme here). In conjunction with ASEAN's 50th anniversary this year, SWF is also celebrating the region's literary talents. Visiting authors and literary figures from the region are at hand to participate in the panel discussions and to discuss the challenges and potential of Southeast Asian literature.
One of the featured speakers at SWF is Amir Muhammad, a prominent indie publisher, writer and filmmaker from Malaysia. He spearheads two publishing companies, namely Buku Fixi, which largely prints urban pulp fiction (the KL Noir series, anyone?), and Matahari Books, which focuses on creative non-fiction. Amir was featured in ASEAN 50: Reel Life and Fantasy — The Fiction Issue of NANG magazine yesterday, and will be on the panel once again at The Future of Publishing: The Good, the Bad and the Scary later today.
Here, we speak to the man heralded as the Malaysian 'godfather' of indie books to delve a little deeper into Fixi, as well as what's in his reading list and plans for next year: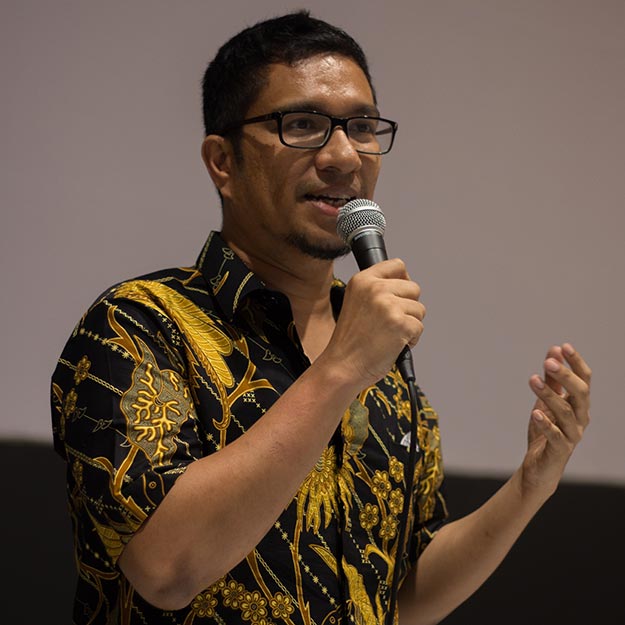 Tell us about what goes on behind the scenes at Fixi and Matahari—from the point a manuscript gets submitted to the final product.
For Fixi (which is for novels) we actually have a competition which ends on 15 November. So once we get all the entries, our 3 judges will identify the best 3 as the joint winners. They will also recommend some others which are worth publishing even though they were not among the top 3. After that, the books will be edited & prooofread & laid out & designed. We will also identify the best place & time to launch the books. For Matahari Books (creative non-fiction), this is more flexible as we are open to a variety of styles including anthologies, photo books and so on. But the basic process is still the same.
Do you see a common thread tying the books that are doing well?
For the bigger publishers, they do well with Romance and so we stay away from that. For our fiction: contemporary horror, thrillers & those with teenage or young-adult protagonists. For non-fiction it's more unpredictable; perhaps relatable topics that people feel strongly about.
What drew you to urban pulp fiction?
It's what I enjoyed reading when I was younger. Fixi started out by aiming for a target audience of one: a younger version of myself.
We understand that it is a conscious decision for most of the books published by Buku Fixi to have one word titles. Why is that?
It's something I learned from the late Malaysian filmmaker Yasmin Ahmad. She said that if you can summarise your story in one word, that means you really understand it. And on a practical level, it means your title will stand out more on the cover or (in her case) movie poster!
What is the most gratifying thing about being a publisher?
When strangers say on social media that a book I published was the first thing that enjoyed or finished reading after leaving school.
What are your thoughts on the current local literary scene?
As Andy Warhol said when asked about something or other, "Oh, it's all great." Or words to that effect.
A local author to watch?
I will be generous enough to pick a writer I have never published: Ali Rafiq. He publishes only zines and he is an anarchist with a soft heart and taste for the absurd.
One of the discussions you'll be involved in at SWF is about the future of publishing. Give us a little taster—what trends in publishing do you predict will take place in the near future?
Books which are somehow customised to the individual reader without being overly clunky or complicated about it. Whether this is an aspect of design or content or technology I do not know, as it will take place in the future.
Do you have a lot of time to read for pleasure? What books have you read and loved this year?
Publishing has left me with not much time for reading! But I did enjoy reading Muriel Spark for the first time. And Roger Corman's memoirs, which made me want to start a new film company—which I plan to do next year!
| | |
| --- | --- |
| SHARE THE STORY | |
| Explore More | |