If you have been to Snackfood in Bangsar lately, you would have caught sight of the yellow wall adorned with giant cut-outs of locally grown vegetables behind the counter—that vibrant work of art was created in collaboration with Shan Shan Lim, a weaver, textile and surface designer based in KL.
A graduate of the Textile Arts program in Central Saint Martins, Shan Shan has kept herself busy since her return to Malaysia. It was by no means an easy move back, considering the fact that the young interdisciplinary artist has been away from the country for almost 10 years—prior to studying in London, she attended boarding school in India—but things are certainly picking up for her. Besides a string of collaborations under her eponymous design studio, Shan Shan was also recently involved in Fashion Revolution Week, where she worked with local weavers to innovate tenun for Pink Jambu's 'Tenun Reimagined' collection.
Here, get to know the Shan Shan a little better as we quiz her in two ways—the first part in a regular Q&A manner, and a silent interview section where she answers us through her brand of art:
When and how did you begin your journey in art?
"I have been drawing for as long as I can remember. To keep me occupied, all my parents had to do was leave me with paper and paints and I could spend hours uninterrupted in my own world. I recall painting using any of the materials within reach. My earliest memory of Chinese New Year was me covering the back of my grandfather's traditional Chinese calendar papers in illustrations. In art I feel safe. Creating art has served as both something to pass an idle hour and as a refuge when times are difficult."
What drew you to weaving and textile design?
"I have always been curious about the concept of  how smaller elements combine to form larger meaningful things. I used to squint my eyes and pick at the threads of a dress and wonder how it was all put together. This curiosity grew over the years I spent at school in India. I had to study Indian History and in that, I learnt how Gandhi challenged the British rule by championing the local khadi cloth and encouraging people to weave their own. Living in a country that had been united by a common thread inspired me a great deal. At last, when it came to deciding which path I was to take at university, textile design prevailed."
"In art I feel safe. Creating art has served as both something to pass an idle hour and as a refuge when times are difficult."
It sounds like growing up in India has played an integral role in shaping your passion. Could you tell us more about that?
"The beauty and integrity of Indian culture has always been a source of inspiration. I ended up writing my final thesis on the sari, a piece of traditional cloth that remains prevalent to this day. More than most other countries, India upholds the importance of handmade traditional clothing and the hands that weave them. My school was situated in the foothills of the Himalayas. The peaks that encircled us gave me security and the grandeur of the mountains always reminded us to stay humble. Growing up in that little village in India has definitely shaped the person I am today."
Being based in KL now, how does the city inspire you as an artist?
"The presence of incredible diversity in our country truly is special. It gives me so much joy when I see that our traditions are still kept alive. There are many local craftsmen and craftswomen that I have yet to discover and I look forward to meeting them all. There is a lot of potential for artists to flourish here in KL. It's not oversaturated like the art scene in London. It feels very intimate and encouraging to be a part of. So far I have found that remaining true to the art and making an effort to reach out to like-minded people has served me well as an artist."
You were recently involved in Fashion Revolution Week. What was your greatest takeaway from the experience, and how has it opened your eyes to the current state of ethical and fair fashion, especially in our country?
"I had the privilege of working with Pink Jambu on their recent 'Tenun Reimagined' collection. Fashion Revolution Week coincided with this project, so I asked our local weavers to get involved and take part. They felt appreciated when they were acknowledged. Realising that the people making our clothes have the same needs as us and are no less can be a first step towards ethical fashion. Our country still has a lot of work to do in terms of ethical and fair fashion but it is achievable. I enjoyed working with Tengku Marina as we share the same ideals in supporting local artisans and innovation while safeguarding traditions. It was truly inspiring to see her hard work and vision manifest through Pink Jambu."
Tips on being a more conscious fashion consumer?
"This is advice that I am in the process of implementing in my own life: learn to live with less. It helps to favour quality over a cheap price and handmade over mass-produced products. Not only does a handmade piece of clothing last longer, each piece tells a story about the hands that gave it life. Weaving is a dying art and it is up to us to keep it alive. Do your research. Find out the damage caused by mass production and change your consumer habits. Trade, upcycle and buy second hand clothes. At school in India we boarded for 9 months together at a time, all the while trading clothes with one another. Fortunately, most of my clothes are vintage hand-me-downs from my mother."
Any new projects planned for the year ahead? What might you be working on next?
"I have a habit of taking on many things at once which is something I am trying to work on. If you're following me on instagram, you'll find that I'm working on a different concept/project/collaboration every week. I love to keep myself occupied. I recently collaborated with Snackfood, Pink Jambu, Karya Mats and my textile design collaboration with d.d collective will be launched end of July. Outside of art, I started a line of handmade beauty products and soy-wax candles by the name Kushan. My fiancé, Kush and I are trying our best to live a zero waste lifestyle and Kushan is an extension of that."
Fondest childhood memory.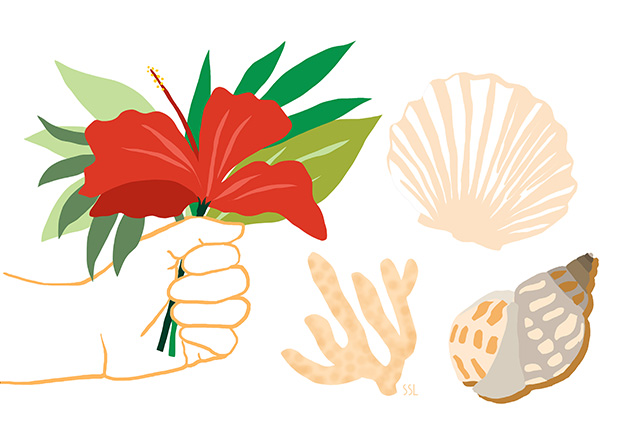 What inspires you?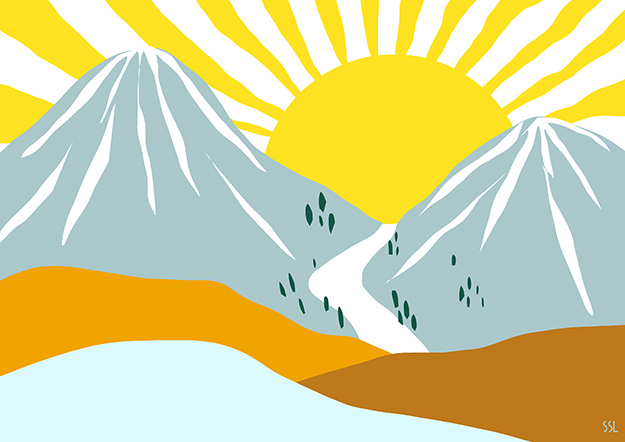 What is your favourite subject to draw?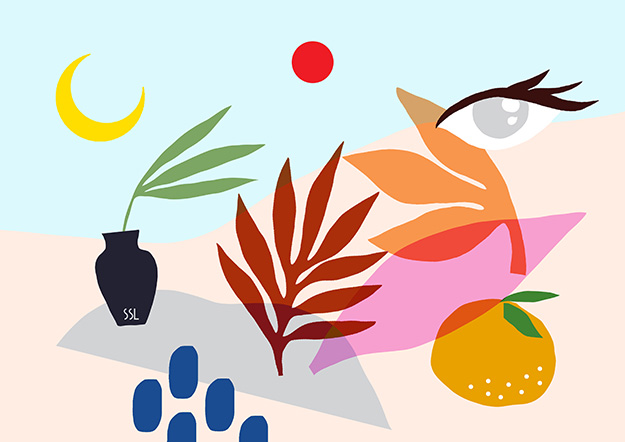 How do you wind down when you're not creating art?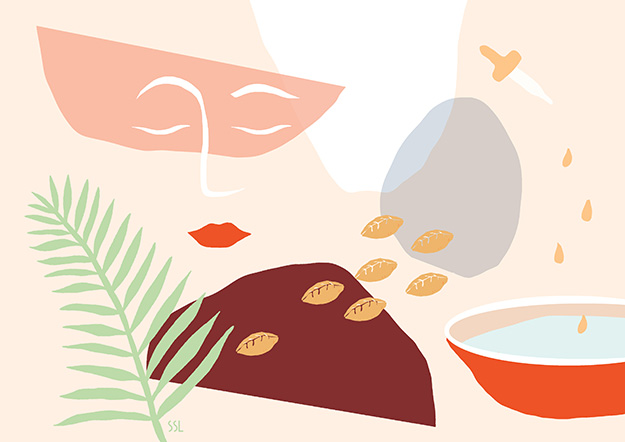 "A foot-soak with sea salt and essential oils, meditation and folding dumplings."
Where do you see yourself in five years?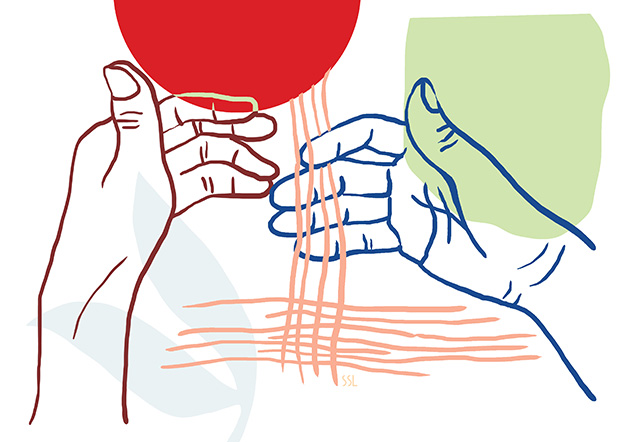 "Weaving in an atelier, working with local artisans and conserving this planet wherever possible."
Keep up with Shan Shan's work at www.shanshanlim.com and on Instagram at @shanshanlimstudios.
| | |
| --- | --- |
| SHARE THE STORY | |
| Explore More | |