Come 28 April, some of the brightest stars from West End will be in town for a one-night-only musical spectacular of iconic pop-rock hits. Taking place at the Sunway Resort Hotel & Spa, 'Stars of the West End Sing the Rock Musicals' will feature a string of all-time favourite anthems from hit musicals such as We Will Rock You, Thriller – Live, The Bodyguard, Tina: The Musical and Beautiful: The Carole King Musical, Dreamgirls and Motown: The Musical.
Stepping into the shoes of these major hits are four renown names in British musical theatre who have actually taken on the leading roles of the aforementioned musicals themselves, namely Ricardo Afonso, Carole Stennet, Shona Lindsay and Mike Sterling.
If the songs of Queen are still on heavy rotation in your playlist since Bohemian Rhapsody hit theatres last year, or maybe you've been a fan of Queen for the longest time, then Ricardo Afonso's performance segment will surely leave you wanting more. Here to belt out the likes of 'Bohemian Rhapsody', 'We are the Champions' and more hits from We Will Rock You, Afonso is set to rock the stage with his explosive brand of power vocals and showmanship. Fun fact: He fronted the cast of the musical in the opening of the handover ceremony of the Olympic Games 2012, in front of Buckingham Palace no less.
How does one take on the hits of an icon such as Freddie Mercury? For Afonso, a word of advice from Brian May assured him to be a star in his right, as we find out from a chat with him ahead of the show in KL:
Tell us a little about yourself and how you got started in the industry.
"I have always been interested in music. I think that is the beginning really. As a child I remember my dad singing fado (a form of Portugese singing) in big family reunions and everyone on his side of the family knew how to sing and loved performing. I guess that made an impression. There were no professionals, just amateurs, but it was real. It was all very joyful and happy so it was easy for me to jump right in.
"Growing up I was part of a band, always with my guitar in hand, then naturally came band contests and bar circuits. In 1996 I was working during the afternoons at my uncle's office when I decided to go for an audition for a musical TV series. It was an open audition where anyone could apply, even non-actors like myself. I got the job, and I was hooked. I was very lucky to have worked the following three years with the best stage directors in Portugal and I learned a lot."
How would you describe yourself as an artist?
"Honestly, anyone who can spend their life doing exactly what they love are probably the luckiest people on earth. I love performing and it is a huge part of my personality. These days I try not to take myself too seriously and just enjoy what I do, because you never know when it can all go away. I suppose you could say that rock music is a big part of me as well and it is where I find my comfort zone."
What is your most vivid memory involving the music of Queen?
"I used to mime Brian May's guitar solo in The Show Must Go On in my room with a broom (I'm probably not alone there)! But my first memory of Queen was a 1980 45 rpm vinyl single of Crazy Little Thing Called Love. I used to listen to that song every day!"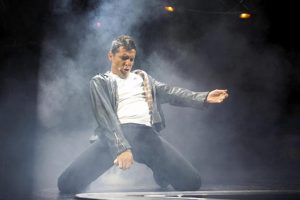 How do you approach taking on such classics?
"As Brian once said to me: 'Don't forget to be yourself and to bring your own interpretation'—and that's what I do. With a big smile on my face!"
Who are some of your musical inspirations?
"I don't think we have time to go through all of them but here are a few: David Coverdale, Stevie Wonder, George Benson, John Farnham, Michael Jackson, Ella Fitzgerald and, of course, Freddie! But I could go on, honestly…"
We hear that you're currently recording your first original album—can you tell us more about that?
"It's been a long time coming but I finally found the original sound I was looking for in the music of The Deccan Traps. We are all very excited about the future and the possibilities. It's almost done now, just the final mix and mastering. So yeah!"
What are you looking forward to most about your visit to Malaysia?
"Oh, that's easy! The food and the lovely people."
Finally, what can showgoers expect from the upcoming show in Malaysia?
"It will be fun, uplifting and full of energy. A night of rock, pop and soul, sprinkled with great performances and magic moments. A night to remember."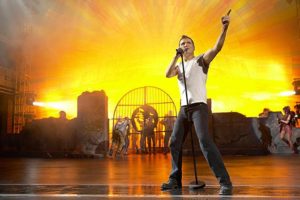 Catch Afonso in 'Stars of the West End Sing the Rock Musicals' on 28 April, 8pm at the Grand Ballroom in Sunway Hotel Spa & Resort. For ticketing and more information, visit this website. 
| | |
| --- | --- |
| SHARE THE STORY | |
| Explore More | |