Culture
This zero waste company wants you to reduce your plastic waste and carbon footprint by planting trees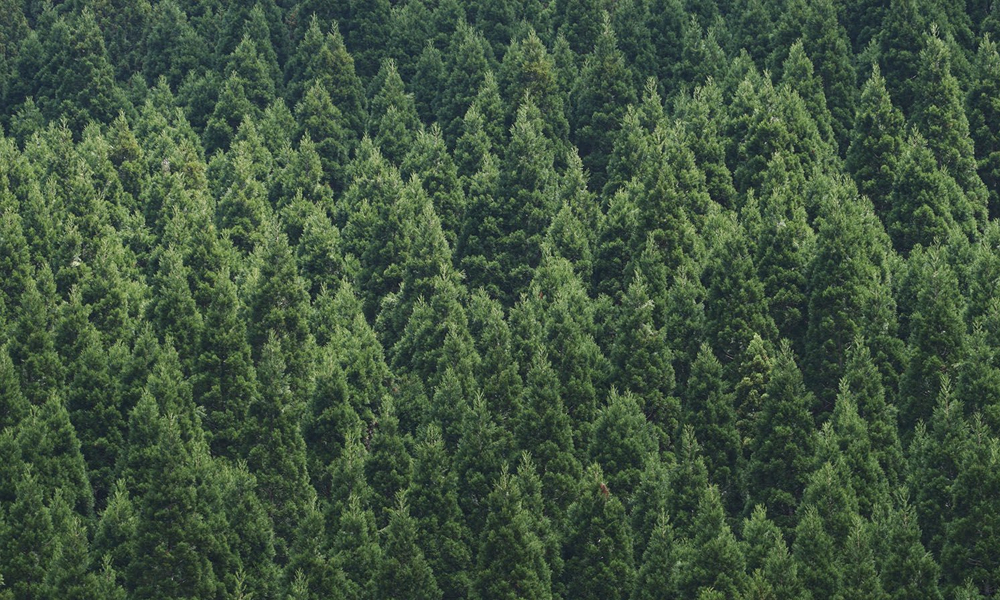 We had a chat with Miguel Z. Boy, one of the co-founders of Boomi, a zero-waste e-commerce platform that works to help people reduce their plastic waste all while contributing to reforestation efforts in Inner Mongolia.
In this exclusive, we cover everything from what Boomi's Forest Initiative is, the impact of their work so far and how you can help as a sustainable consumer.
For our reader's context, tell us a little about yourself and talk us through the concept of Boomi.
"My name is Miguel Z. Boy and I'm the co-founder of Boomi, a zero-waste e-commerce platform that empowers people to reduce their plastic waste and plant trees. Boomi was born in late 2018 after my cofounder's sister asked him one of the most difficult questions he had ever answered: 'Why do you still use a plastic toothbrush?'
"Emman, my cofounder, realised that our plastic habits are so ingrained in our lives to the point that we don't even question them. We wanted to create a company that was engaging and participatory, thus Boomi not only provides zero-waste products, but is also very focused on challenging our customers to take the initiative in their lives, whether it is in their houses, schools, companies or social groups to embrace a more sustainable lifestyle.
"I studied political science and Emman studied business, so I reckon we both bring complementary knowledge to our enterprise, but it is mainly about understanding how our customers can address sustainability by allowing them to have a voice in how to address climate change and living with purpose. Boomi means 'Earth' in Indonesian (bhumi)."
What is the Boomi Forest Initiative?
"In 2019 we partnered with Shanghai Roots & Shoots, which is part of the global initiative started by Jane Goodall, a renowned primatologist. Through the initiative, we first wanted to plant 2000 trees in Inner Mongolia to tackle the deforestation in the area. We donate 8.8 per cent of our sales and events, as well as facilitate direct donation from individuals and companies to the fund. In less than six months, we achieved the goal and so now we are aiming for more than 50,000 trees in the next few years."
What inspired you to start this initiative?
"Our customers wanted to have a tangible impact when purchasing products and attending events, so we opted for a regional project that could become the legacy of all our customers. This then becomes an extension of what each of our customers already does, which is reducing their footprint by producing less waste."
What drew you to the Shanghai Roots & Shoots Million Tree Project?
"This organisation is very successful in finding ways to generate lasting and sustainable projects. They focus on education as well as tree planting. Customers can see their commitment to a sustainable life translated into a pine tree that will live for hundreds of years (150 to 300 years, some living up to 700) in a forest that was a community endeavour. Shanghai Roots & Shoots' pine tree project has planted more than 3 million trees and shrubs in Inner Mongolia and Ningxia."
What makes Inner Mongolia the ideal place for your forest initiative?
"The Scotch pine (Pinus sylvestris var. mongolica Litv.) is a rugged evergreen tree native to Europe. Scotch pine is very durable and adaptable, it will tolerate alkaline soil up to a pH of 7.5, and it will grow in most types of soil.
"They prefer moist, well-drained soil, however, and do best in full sun. Because they're so tough, Scotch pines are popular in spots that can't support a lot of other life, and they're especially good at reclaiming undesirable areas and suitable for fighting desertification in Inner Mongolia and nearby areas. The impact is both ecological and humanitarian. The area of Tongliao used to be vastly green, but through climate change and human action, deforestation took place. This project is a collaboration between companies, schools and individuals to bring the green back."
How can people help contribute to the Boomi Forest Initiative?
"Every Boomi product and event attendance contributes to the initiative as we donate 8.8 per cent of our revenue. We also have an option to directly buy a tree, and we give you a certificate which has become a popular gift for birthdays, Chinese New Year, or any celebration to friends, family or oneself. They're only USD$3.50 each."
Do you have any upcoming plans to expand the scope of your work?
"We are creating different ways for people to donate more trees while also improving their lifestyles. For example, we are doing fitness challenges where the entry fee goes directly to the initiative, plus we will also be doing more brunches, parties and game nights so that people can have new opportunities to donate to the fund. Of course, all these events will be handled with a sustainable approach that is low waste, with creative and reusable props and locally produced food and drinks. Sustainability can be fun!"
Is there anything else you'd like to mention?
"I reckon that the world is moving towards a mix of adaptation and mitigation, as we are already seeing the effects of climate change. People are so far removed from environmental crises and things like polar bear habitat loss or the effects of garbage pollution seem so remote, but we need to assume responsibility while also discovering ways to redesign our lifestyles. Those who embrace sustainable living find that it pushes their creativity to reconnect with older practices but also to innovate with new ideas."
This interview has been edited for clarity.
| | |
| --- | --- |
| SHARE THE STORY | |
| Explore More | |