Culture
How Priya Dewan blazed the trail for music tourism in the region with Gig Life Asia
Festival niche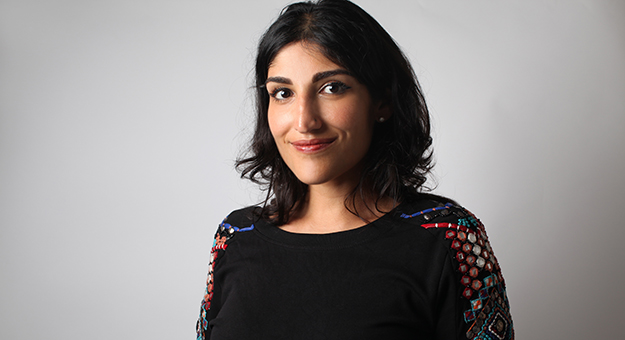 One of the keys to entrepreneurial success is identifying a gap in the market and acting on it—we'd say that Priya Dewan did just that. Born in Philippines and raised in Singapore, Dewan moved to the U.S. to pursue her studies and a career in the music industry. Having served as North American Label Manager for UK-based Warp Records for a number of years, she then took the leap and came back to Singapore in 2012 to set up her own booking agency, Feedback Asia.
Her first startup brought her around the region attending concerts and festivals, where she also got to discover some of the best restaurants, bars and parties in the cities through the network of friends she made along the way. This inspired her second entrepreneurial venture, Gig Life Asia—a one-stop travel guide to all the must-see concerts and music festivals across Asia, plus insider's tips on sights to see, what to eat and where to stay. One can even book packages that include concert tickets and accommodation, making your travel plans that much easier.
Here, we delve a little deeper into the workings of Gig Life Asia with Dewan as she shares some of her plans for the future, as well as survival tips for the festival freshie:
What made you take the leap to return to Singapore to take on the challenge of starting your own business?
"I moved back to Singapore to set up my booking agency Feedback Asia at the time because I saw a huge opportunity in a market that was about to grow very rapidly. Besides, I grew up here and my family is still here. Being able to move in with mom and dad while I built my business definitely alleviated a lot of the stress that young entrepreneurs deal with. After Feedback was up and running, I realised that I had a wealth of information about festival tourism, having gone to so many places with my artists. I had to share it—then came Gig Life Asia!"
Tell us more about Gig Life Asia. What sets it apart from other music event portals?
"Gig Life Asia is unlike any other portal out there as it is a comprehensive traveler's guide to big concerts and music festivals all across Asia. The information we provide to our visitors is really relevant, should one want to travel to attend an event. We include details about the line-up, and even include a Spotify playlist embedded to make it easy to get a taste of what you're in for. We also provide information about how to get there, where to stay, what to eat, the currency, visa regulations—basically as much information as possible for the music enthusiast to need to plan their trip.
Beyond that, we started selling travel packages! Most artists can't make it to every market in Asia, so there is always a fanbase that is eager to travel to an event. For example, we are selling packages to Katy Perry in Jakarta because she isn't stopping in China, Malaysia or India on this tour. My favorite item of content, though, is our #GLAGUIDE and #GLAPERKS newsletters.  #GLAGUIDE is a weekly newsletter featuring a different city in Asia each week. I ask five city related questions to an interesting resident (usually a friend of mine) and then feature an upcoming gig, top F&B spot, or fun sightseeing activity within that city. Read these before your next trip and really experience the city as a local. #GLAPERKS features discounts and promotions we are running with events and F&B partners."
What are some of your plans for Gig Life Asia in the near future?
"I have a lot of ideas that I am excited to put into action. The plan closest to execution is the redesign of the website. We are giving the website's look a bit of a facelift, which I am excited to reveal soon!  We also upgraded some of the features and adding a blog station where visitors will be able to search by market for recommendations before any trip. The next imminent upgrades are to enhance the user experience by localising currency and offering integrated payment. We also want to build a community element into the site so fellow music travelers can connect. And of course, more packages to more great events!"
Have you seen a market trend over the years? If so, how has it influence the way you run Gig Life Asia?
"I have definitely seen a trend for music tourism over the last few years that I have been back in Asia. I remember Future Music Festival a few years ago and being so impressed with the sea of flags in the crowd, many of them from Europe! And Bestival Bali last year seemed to have more traveler's from Europe and Australia than from within Asia. While Asia remains my focus, I definitely plan to market outside of the region to attract visitors from all over the world to come to our festivals. The first major step I have taken is to work with a great Australian partner, Sarah Guppy from This Much Talent."
What has been the greatest challenge in your entrepreneurial journey so far and how did you overcome it?
"I would say the biggest struggle thus far is that much of the business still relies on my direct involvement. I have started to overcome this by finding great partners to work with and staff to help curate the content, but there is still more to be done. Growing my team with specialists in each area will allow me to focus on enhancing our services through bigger partnership opportunities for Gig Life Asia."
Thoughts on the current music festival scene in Asia?
"I am loving the music festival scene in Asia at the moment—there are options for everybody! From your homegrown EDM festivals like ZoukOut and Djakarta Warehouse projects to global brands like EDC and Ultra expanding through the region. We also have fantastic Jazz festivals across the region like the recent Java Jazz, as well as Seoul Jazz Festival and Singapore Jazz Festival. Then we have gorgeous boutique festivals like Malasimbo in a natural amphitheater on the side of an inactive volcano in the Philippines, and Wonderfruit in Pattaya, Thailand that is built around sustainability, using natural materials for their stages and offering workshops to festival goers on how they can live more sustainable lifestyles. Don't get me started on all of the awesome festivals in Japan and Korea! In the month of March alone there are 30 festivals and shows featured on our website. There is never a dull moment here."
What has been your most memorable festival or concert experience?
"One very memorable moment since I moved back to Asia was at the Flying Lotus show in Shanghai in 2016, the second show of his first Asia tour with Feedback Asia.  I have been friends with him since my Warp days and I've been working for years to make an Asia tour happen, and when it did it was on my birthday! Happy birthday indeed! Flylo invited me on stage towards the end of his set and invited the entire packed crowd of over a thousand people to wish me happy birthday, it was wild (smiles). The event organisers are good friends of mine and invited us to their bar, Arcade, after the show, where Flylo ended up DJing until the early morning hours. That was really fun."
Festival or concert survival tips for first time goers, especially for gigs that are overseas?
"1. Definitely do your homework. Check the festival website to know what you can and cannot bring into the festival grounds or concert venue—these vary by promoter and by country, but is always on the event's official website. If you are traveling, find a hotel that is convenient travel-wise to the venue, especially in big cities like KL, Bangkok, Jakarta, etc. You don't want to be two hours late to the event, should you be staying on the other side of the city and trying to travel during rush hour.
2. Bring cash! While most festivals these days accept credit cards and have ATM machines, you never know how your card will work overseas and you don't want to be stuck all day without being able to buy drinks, food and merchandise.
3. Check the weather and dress appropriately and comfortably—this is a make or break for your festival experience.
4. Lastly, don't be afraid to get lost on site or lose your friends! I've discovered some of the most amazing places on festival sites and met some incredible people doing this."
Walk us through a day in the life of Priya Dewan.
"Oh dear (laughs). It usually goes something like this: I wake up, make my to-do list for the day (including just the things that I HAVE to get done that day), exercise (swim, Tracy Anderson dance cardio are current favorites), meetings/calls/to-do list/festival, dinner (when back in SG then most likely with my husband Ryan and/or close friends at home or in the neighborhood—we live in Katong amongst some of the best eateries in Singapore, convenient!), more calls/work, a bit of Netflix wind-down (Korean dramas if solo otherwise Ryan and I are finally watching Stranger Things!), sleep!"
Since we're celebrating International Women's Day and #BossGirls like yourself in March, is there a boss girl whom you look up to?
"Roopa Dewan, my mother, is my #1 boss girl, hands down. She is the best student and educator I have ever met. She completed her Doctorate in Linguistics while raising my two siblings as toddlers in Manila before I was born. She "quit working" for a while when I was born to raise me, which meant starting and running a successful children's clothes business with a friend. She taught at Singapore American School for about two decades and to this day any former student I bump into is giddy with fond memories when they find out I am her daughter. She is an expert at throwing parties and is the most reliable friend. She also has the best style of anybody I have ever met, both in her presence and her home."
A quote of empowerment that you live by?
"You can't manage what you don't measure. My brother said it to me when I was younger and feeling overwhelmed/lost. It helps me to pause, assess and move through any issue or struggle."
Lastly, what advice would you give to those who aspire to do what you do?
"Give everything you do your 100%! It also helps to be very clear about what your strengths AND weaknesses are, what your goals are and who you need to involve or surround yourself with to achieve those goals."
Find out more about Asia's best upcoming festivals, events, gigs, and travel packages at www.giglifeasia.com.
| | |
| --- | --- |
| SHARE THE STORY | |
| Explore More | |