If there's one thing that Venice Min and Santorini have in common, it's that they're both models. Giving us major holiday envy, Venice recently made a short (but definitely sweet) holiday to the gem of an island for fun, food and sun. Read on for her Postcards with Love on Santorini—although we're sure it won't take that much to convince you to visit it on your own too.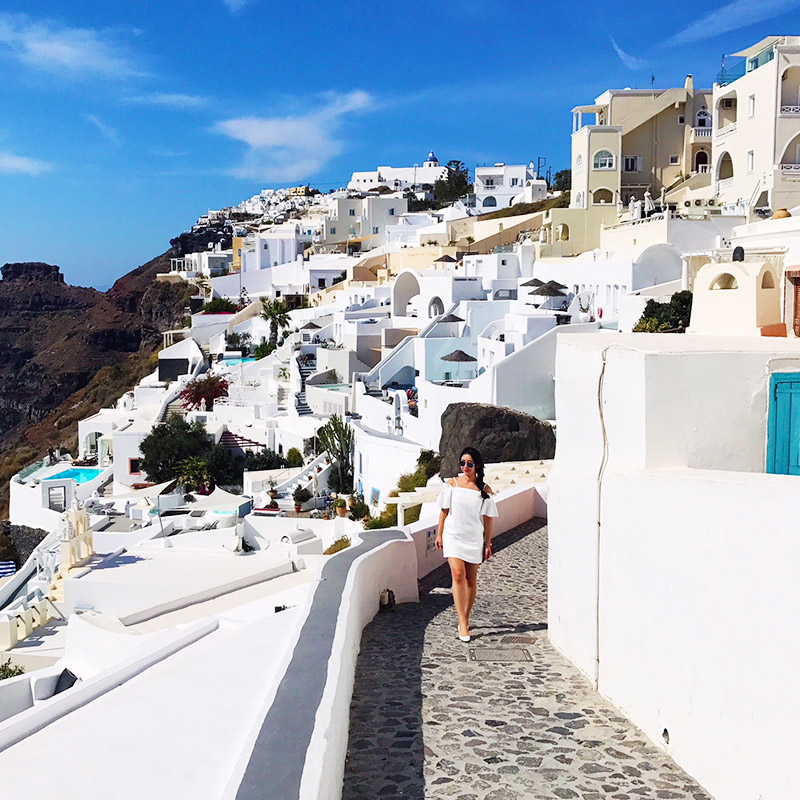 WHAT'S GREAT ABOUT SANTORINI
The architecture and the sights. Also, if you're looking for a relaxing holiday destination, this is the place.
WHERE TO STAY
I stayed at Splendour Resort. The price was decent and as it was situated in the centre of the island—between Fira and Oia—it was pretty convenient to travel around.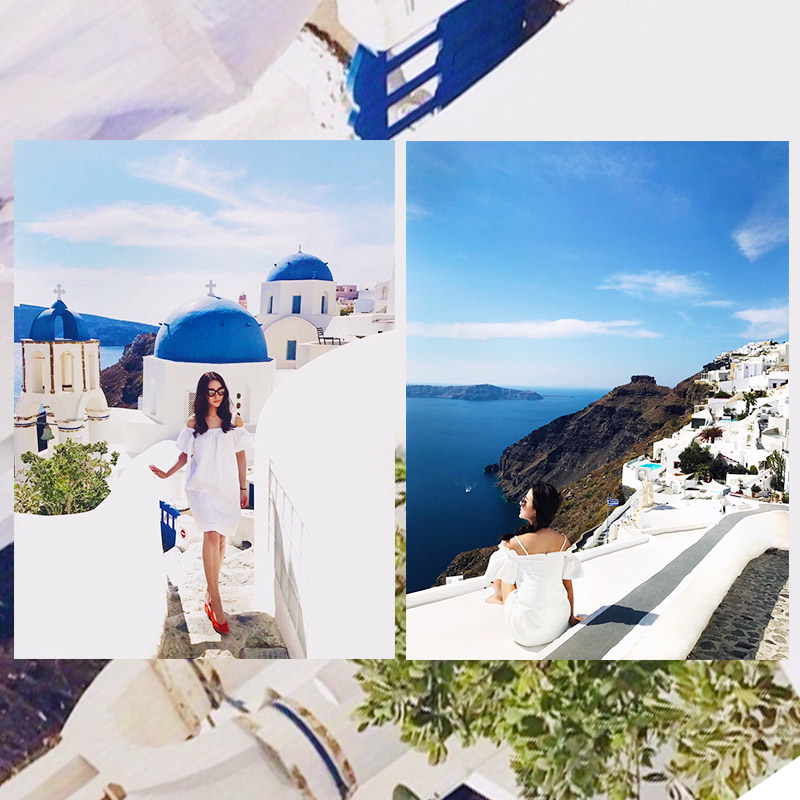 FAVOURITE SPOT
Santorini is smaller than what I expected. It only takes about one and a half hour to travel from one end of the island to the other; and depending on what kind of traveller you are, you could finish exploring the place in three to four days. I was there for a short work trip so I couldn't experience it as much as I had wanted to.
But the one place you have to visit is, of course, Oia. It's a coastal town where everyone tends to flock to. The black sand beach there looks super cool and then, there are the picture-perfect blue domes—the best spot to watch the sunset.
I do plan to visit Santorini again and when I do, I'll have the red beach, Santorini Museum and the Amoudi Bay on my to-do list for sure. Oh, and I'd definitely like to charter a yacht for a day and just relax on it while taking in the sights.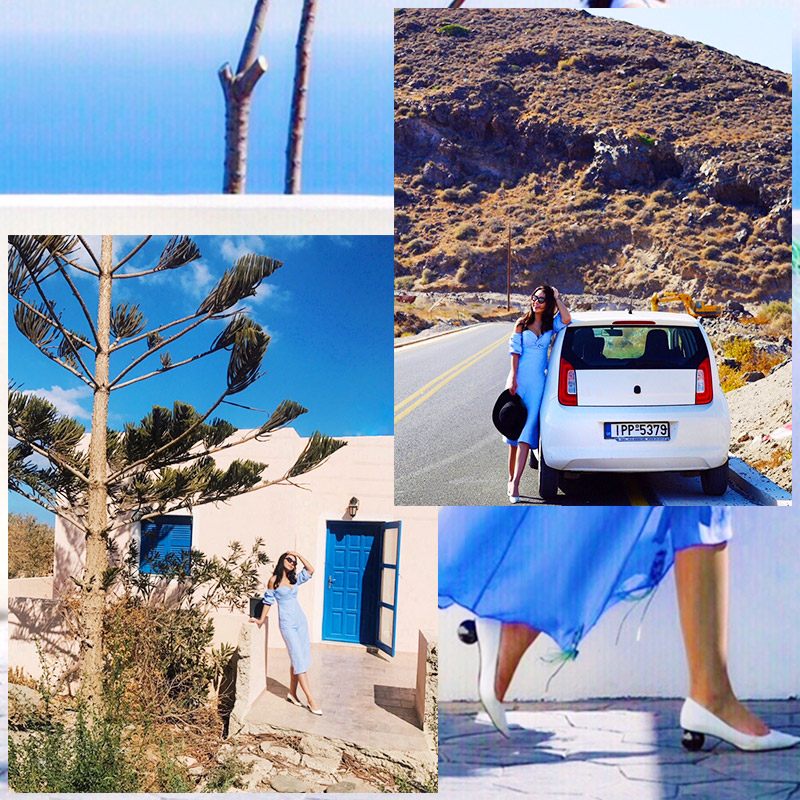 GETTING AROUND
The best way to travel around Santorini is to rent a car. It's safer and more affordable. I managed to rent one for 50 Euros per day. If you get a taxi, the price can go up to almost double of that!
BEST THING YOU ATE
The Roasted Greek Lamb. It was absolutely unforgettable.
BEST SOUVENIR TO BUY
Handmade jewellery! But make sure to buy it in Fira instead of Oia where it's more expensive since it's a touristy area.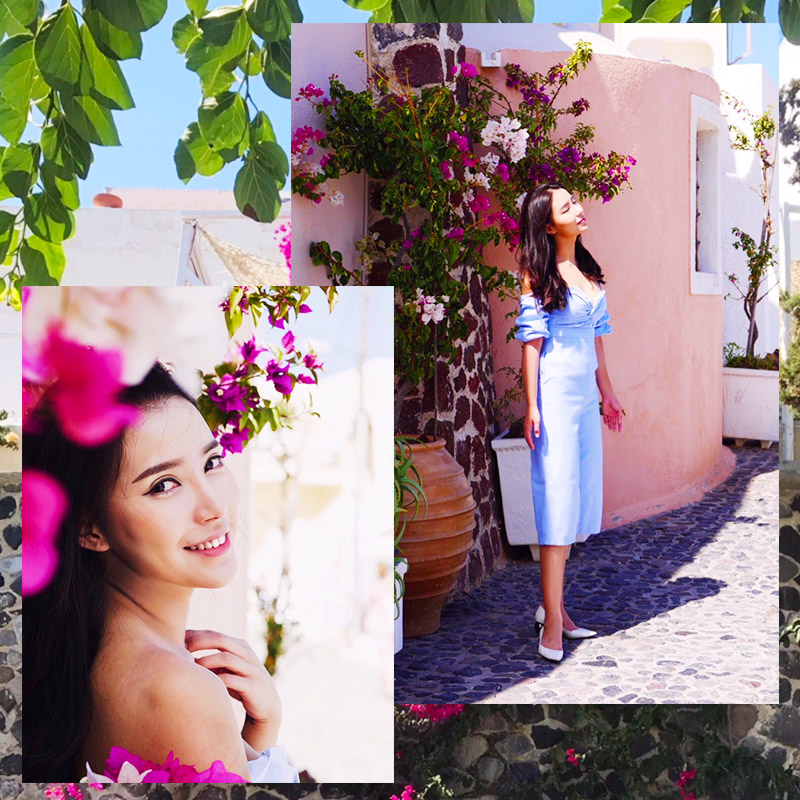 TRAVEL TIPS
Bring a hat, sunglasses and a jacket. It can get pretty hot in the day but super windy at night! Apart from that, get your own portable wifi device if you plan to travel around the island—especially for GPS as some areas are quite "dead". Most importantly, kick back and relax.
| | |
| --- | --- |
| SHARE THE STORY | |
| Explore More | |