Culture
Pop Culture Catch-Up: Ariana Grande finally releases a new song, Khloe Kardashian and Tristan Thompson are back on, and more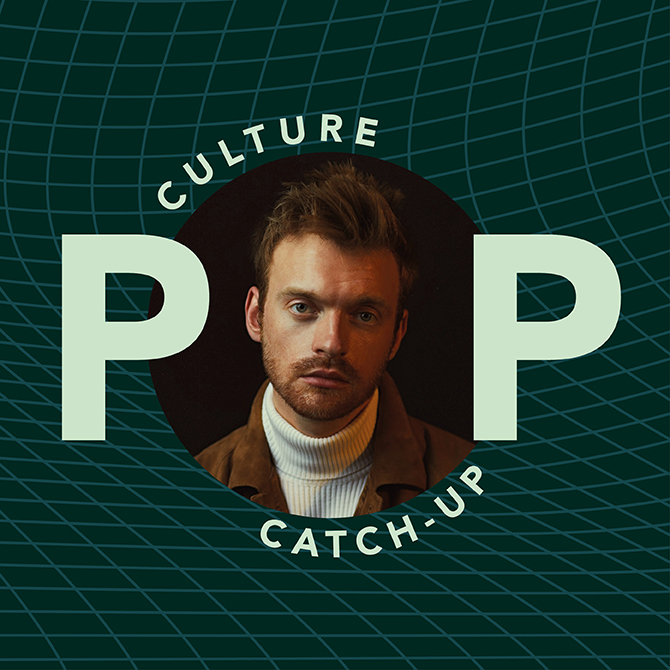 Ariana Grande has floored us again with her new song 'Positions'
The wait is finally over. After weeks of teasing, Ariana has finally released her new song 'Positions', the lead song to her upcoming sixth album. Accompanying the drop is a cheeky music video directed by Dave Meyers where the 'Thank U, Next' singer is portrayed as running the White House with her entourage of female officials. Showing the epitome of a strong female figure, Ariana switches from leading official press meetings to taking over the kitchen to the bedroom. Next, the full album, please!
Khloe Kardashian has taken Tristan Thompson back and is happier than ever
Khloe Kardashian and Tristan Thompson are turning over a new leaf. The two have taken this time in quarantine to document all the precious moments of their two-year-old baby girl, True Thompson, on Instagram. So the rekindling of their relationship comes as no real surprise since the pair has been happily spending time together.
An insider revealed that "they are together and very happy". But how did Tristan win her back after being accused of cheating twice? According to the source, "Tristan has bent over backwards to be with her. He has apologised over and over and swears he is forever changed. She resisted for a long time, but he's slowly finding his way back in".
This does not mean that Khloe has jumped straight back in. The source adds, "Khloe is hesitant and taking it very slow".
Finneas' new song 'Can't Wait To Be Dead' is a song about his relationship with the internet
Following the release of 'What They'll Say About Us', six-time Grammy Award-winning musician, songwriter and producer Finneas is back again with yet another impactful song. 'Can't Wait To Die' stands as a testament to the times we are living in and how the internet plays such a huge role. Finneas explains, "Especially in an election year. Especially during a pandemic. Sometimes, the internet makes me laugh, sometimes it makes me cry, sometimes it makes me hopeful. But sometimes, it really makes me wanna be dead". Well, it really has been a crazy year, that's for sure.
Stars stand in support of the Nigerian Special Anti-Robbery Squad (SARS) protesters
View this post on Instagram
Stars like Kanye West, Beyonce, Nicki Minaj, Rihanna, and so many more have been actively expressing their support for the protesters in Nigeria.
Over the past two weeks, there has been a protest in Nigeria, urging the local government to take action and terminate Special Anti-Robbery Squad (SARS). The protest has since turned into an uprising where there have been multiple reports of Nigerian security forces opening fire at demonstrators for protesting the torture and ill-treatment conducted by SARS. Multiple stars have voiced out their support and spread awareness about the unjust and violent treatment, in hopes the government would take immediate action.
In case you missed it, Trevor Noah from The Daily Show took to social media to share exactly what the protest is all about:
Kanye West shared: "I stand with my Nigerian brothers and sisters to end police brutality, the government must answer to the peoples cries #EndPoliceBrutalityinNigeria". Nicki Minaj wrote: "Standing with & praying for the brave young people of Nigeria who are on the front lines of this senseless violence. Your voice is being heard. #EndSARS".
Vivian Hsu releases her music video for 'Alright'
Acclaimed singer and actress Vivian Hsu has given us an exciting new music video for her song 'Alright'. This hot new song tells the classic story of a seductive vamp who leaves her rich partner. The funky disco-rock song features Kumachan and Shawn from Taiwanese pop-rock band Noovy, who both add their hip-hop twist to the beat.
Siti Nurhaliza's new song is all about what the heart wants
Malaysia's number one singer, Dato' Seri Siti Nurhaliza, released her new song 'Siapa Tak Mahu' and the music video has already reached over one million views on Youtube! The sassy new song is all about love and following what your heart desires. So don't hold back and follow your heart!
For more pop culture news, head over here.
| | |
| --- | --- |
| SHARE THE STORY | |
| Explore More | |