Culture
Pop Culture Catch-Up: Blackpink comeback, Elon Musk pulls out of Twitter deal, and more
The good, the bad, and the ugly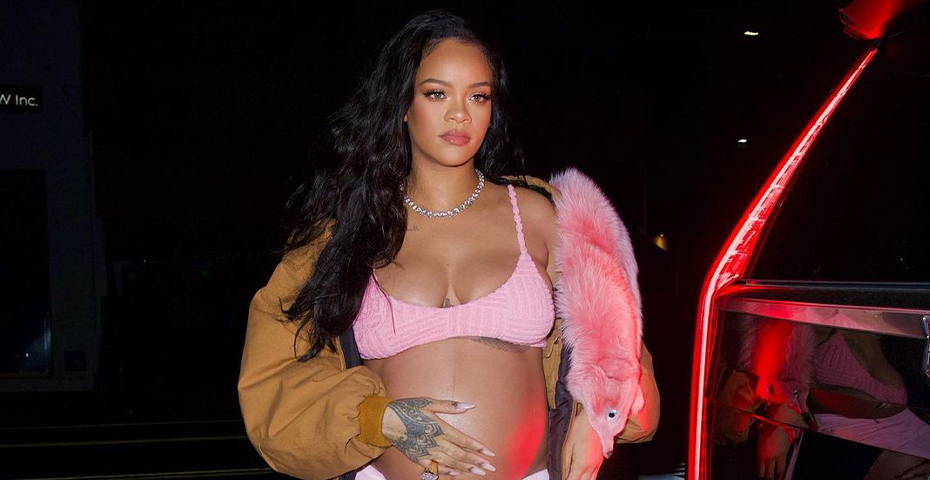 Blackpink is back with new music and a world tour
View this post on Instagram
On 6 July, YG Entertainment announced a much-anticipated comeback that had K-pop fans around the world revel in excitement. After a year and ten months of hiatus from beloved K-pop girl group, Blackpink, the girls are finally gearing up for a new album, a music video, and their largest world tour yet!
According to the entertainment agency, they are now in the final stages of producing their new album and are set to embark on a world tour by the end of 2022. YG Entertainment stated: "Blackpink will be releasing a new track in August. After much efforts made, we have prepared a Blackpink-style music. In order for Blackpink to expand their connection with global fans, they plan to set out for a world tour, which will be the largest in scale among all K-pop girl groups. Further, we will consistently continue to hold big projects in synchronisation with the [large-scale world tour]."
Rihanna is now America's youngest self-made female billionaire at 34
View this post on Instagram
Barbados-born R&B and hip-hop star, Robyn Rihanna Fenty, has just added a new and very well-deserved achievement to her illustrious career. On the annual list of 'America's Richest Self-Made Women' by Forbes, 34-year-old Fenty ranked 21st with a net worth of US$1.4 billion—making her the youngest on the list. While she is undeniably one of the world's biggest musicians since the early days of her career, Fenty has also successfully ventured into the fashion and cosmetics industry, which contributed to her vast fortune. Despite the major financial achievement, she remains humble about her success, stating that it was never the goal for her and that she plans to help others in need with her fortune.
'Crazy Rich Asians' Malaysian screenwriter Adele Lim is now a member for the Oscars Academy
I grew up in Malaysia but American movies are in my DNA – from my grandma's love of Hedy Lamarr to my mom singing Black Hills of Dakota at school concerts – movies are a beacon for all the batty dreamers all over the world. And I am SO lucky to be a tiny part of it. #theacademy pic.twitter.com/OcTEo1UHO9

— Adele Lim (@adeleBlim) July 1, 2022
In recent years, several Malaysians have gained international recognition, with Michelle Yeoh starring in major Hollywood films and joining the Marvel Cinematic Universe; Yuna collaborating with famed artists such as Pharrell Williams and Tyler The Creator; and Henry Golding landing lead roles alongside prominent Hollywood actors such as Blake Lively and Emilia Clarke.
Earlier this month, yet another creative talent has made Malaysians proud: Crazy Rich Asians screenwriter, Adele Lim, was invited to become a member of the Oscars Academy along with Anya Taylor-Joy, Robin de Jesus, Jamie Dornan, and 397 others.
If the success of Crazy Rich Asians hadn't already made Malaysians exceptionally proud, Lim's achievement has made us prouder still.
Doja Cat calls out Noah Schnapp on TikTok live
Doja Cat calls out Noah Schnapp for sharing DMs where she asked him to set her up with Joseph Quinn:"That's like borderline snake shit. He shared information that I didn't feel comfortable with him sharing… It feels like a weird power play. I already said some shit to him." pic.twitter.com/3roR9oEhHE

— Pop Base (@PopBase) July 8, 2022
An unexpected conflict between Doja Cat and Noah Schnapp sparked a heated discourse on social media this week after the Stranger Things teen star revealed a screenshot of their private exchange on TikTok, thinking it was hysterical and harmless.
In the brief conversation, Doja Cat had reached out to Schnapp requesting to get in touch with his co-star, Joseph Quinn. The pop star asked, "Noah can u tell Joseph to hmu [hit me up]. Wait no, does he have a gf [girlfriend]?" to which Shnapp playfully responded with Quinn's Instagram profile. Fans were amused by the exchange, especially after Doja Cat had openly expressed her attraction towards the star on Twitter.
Not long after, the pop star went live on Instagram, clearly bothered by the public share. She stated, "To be fair, this is like, a kid. Noah is like, I don't know how old he is, but he's not even over—like there's no way he's over like 21." (To clarify, Noah Schnapp is 17 and is the youngest member of the Stranger Things cast.)
"The fact that Noah did that. Like, went and posted a private conversation between me and him is so unbelievably socially unaware and whack. That's like borderline snake sh*t, that's like weasel sh*t," she added.
Her fiery response shocked fans, sending waves of criticism against Doja Cat on Twitter as many believed she should not have made the inappropriate request towards a minor in the first place.
Meanwhile, others took her side claiming that Schnapp was wrong for revealing a private conversation without her consent.
Netizens unhappy with the reveal of 'Amsterdam' casts
Check out the new poster for Amsterdam, coming to theaters November 2022. #AmsterdamMovie pic.twitter.com/dmCrhlfN97

— Amsterdam Movie (@amsterdammovie) July 6, 2022
An upcoming period-mystery comedy film from the director of American Hustle and Silver Linings Playbook, David O. Russell, was announced to be released in November 2022 along with a long list of casts featuring Margot Robbie, Anya Taylor-Joy, Taylor Swift, Christian Bale, and 11 other reputable actors. The reveal, however, disappointed netizens as their favourite actors took on a project by a director who has a reputation for his terrible behaviour on set and accusations of sexual assault.
The film gained thousands of tweets expressing disappointment, followed by the resurfacing of Russell's controversies.
If you're not caught up with the allegations, a police report was filed against Russell in December 2011 by his 19-year-old niece, Nicole Peloquin, claiming he had sexually assaulted her. The case was closed without any charges as the assault was not witnessed by police.
But that's not it—the infamous director has also been previously accused for verbal and physical abuse towards his casts on several occasions.
Elon Musk pulls out of Twitter deal
In April 2022, Elon Musk announced a shocking $44 billion deal to acquire Twitter. Fast forward to July, Musk has terminated the deal for "material breach of multiple provisions" and expectedly, Twitter is not happy. Twitter chairman Bret Taylor responded to the news, saying: "The Twitter Board is committed to closing the transaction on the price and terms agreed upon with Mr. Musk and plans to pursue legal action to enforce the merger agreement. We are confident we will prevail in the Delaware Court of Chancery." With the deal down the drain, it's likely a messy court battle awaits.
'Mat Kilau: Kebangkitan Pahlawan' is now the No. 1 Malaysian film of all time
View this post on Instagram
The biographical historical film directed by Syamsul Yusof, Mat Kilau: Kebangkitan Pahlawan, has topped the Malaysian box office with RM43.9 million in ticket sales within 12 days, and RM53 million in box office gross within 13 days in Malaysia, Brunei, and Singapore—making it the highest grossing Malaysian film of all time. In an Instagram video, Syamsul Yusof stated, "Mat Kilau has been showing for 13 days now, and it's still going strong. Even on a weekday, the cinema is full. Thank you, thank you. A Malaysian film can go far. It's just extraordinary." Another win for Malaysians!
For more pop culture news, click here.
| | |
| --- | --- |
| SHARE THE STORY | |
| Explore More | |