Culture
'person(a) : an investigation into self' takes you into the core of the self portrait
Finding meaning in the selfie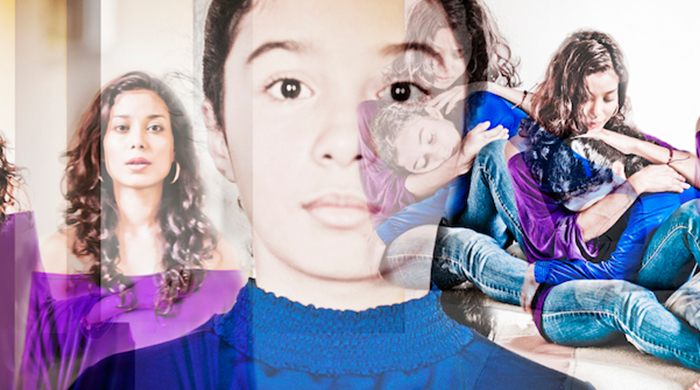 The selfie: that's the term ones' presentation of oneself has been reduced to. For co-curators Sharmin Parameswaran and Vignes Balasingam, the person(a) project began as a series of questions surrounding the selfie, before blossoming into a visual dialogue from 20 local artists reflecting on the "self" aspect of this social phenomenon and presenting it on a public platform.
"It started out with a very simple question," Sharmin explains. "I was hanging out at a cafe one day and I noticed a group of girls in the corner taking selfies – professional selfies – where they sort of knew how to look at the camera, angle themselves with that slight smile and all that. I was just looking at them and wondering, why?"
An idea she held onto for quite awhile, Sharmin eventually roped in Vignes who was the founder of Obscura Festival (a photography festival) for the project. "From there we started talking, and he brought up how selfies were actually self portraits in the past, where artists painted themselves and photographers took photos of themselves, but not with a cellphone," Sharmin says. "You deliberately had to plan what was going to be shot – so there was a bit more deliberation in taking self-portraits at that point in time. Then Vignes brought up this idea of personas, because what we're doing is, we're actually presenting a persona of ourselves in front of the camera."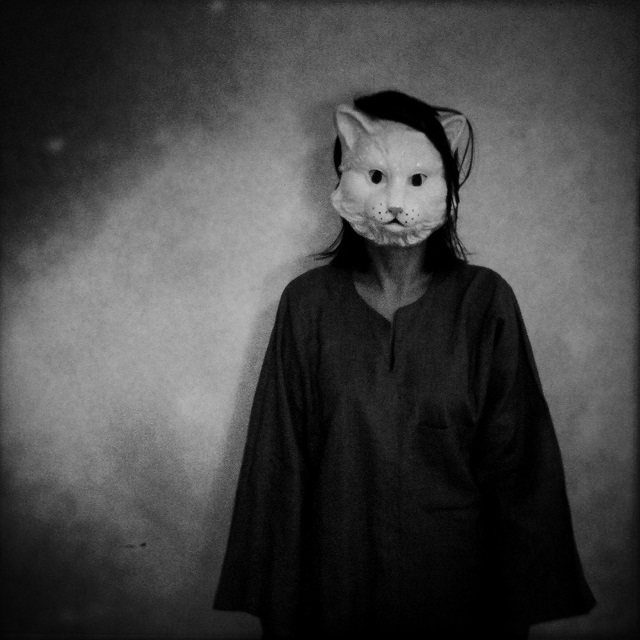 Thus, the duo selected 20 local talents to explore a more conceptual idea of the self portrait, asking them to turn the camera onto themselves in a more figurative manner. Going past the general understanding of the selfie, these artists instead delve into a self-investigation that explores their personas in the form of art photography. The exhibition then goes past the limits of printed photographs, but also incorporates multimedia art, mixed media and art installations, with all artworks up for sale.
"This is a show that is about questions rather than answers, and how it relates to you as a viewer," Vignes says. "Because I think the entire exercise of the selfie is to prove you existed – if not to others, at least to yourself. Like, 'in this day and this time, I was here.'" In our interview with Sharmin and Vignes, the co-curators give us a deeper understanding of person(a).
Are these photographers and artists ultimately representing themselves in their artworks?
Sharmin: We basically gave the brief: if you were to turn a camera, figuratively, onto yourself, what is it about yourself that you would like to present? And if you look at "self," we're actually made up of many layers: there is the physical self; our mental, social and emotional selves; and all of this is situated in different contexts that could be Malaysia, racial discussions, techology and such. So if we start looking at "self," it's not a matter of "me," as a photograph. We are made up of a lot of things, so I think, depending on the artist and what they chose to focus on, there are different selves that are being presented.
Vignes: What we're doing is, in a way, what people do on Instagram – they photograph themselves, they decide how they want to look, they wear particular clothes, they do their OOTDs – so it's actually quite concerted. So this can be something quite similar, in the sense that it is talents working with photography to create this work and share it in a physical space.
What's different about this show is that the artists have been invited to take a deeper look into the term, why we photograph, how we do it, and what we're trying to say. It could be introspective, but also outwardly critical. For some of the works, introspection is not about what they do, where they live, and what their genders are; it's more about their observation about something and their commentary about what they see. It's also personal, and the personal is interpreted by different people in different ways, and therefore it's manifested in different ways.
How did you choose the talents for this project?
Vignes: For the artists, we were quite familiar with their work; we kind of saw something in their work or in their personality which was interesting, so we invited them. There are some artists who are very established but there are also beginners who are doing their first show. A lot of people are thinking that they might go in there and see a whole bunch of photos that are self portraits. But no, it's very very interactive, visually and mentally stimulating, and probably emotionally wrenching as some of the works are very personal. A lot of the artists had almost an existential crisis in trying to create the works, they pulled a lot out of themselves.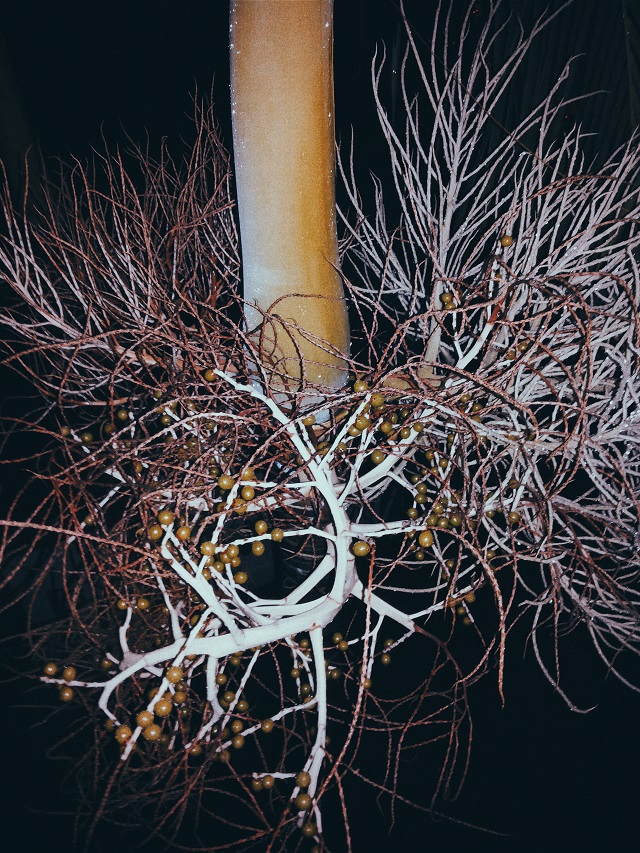 Did the artists create the works specially for this exhibition?
Vignes: Yes, they were asked to create new works for this exhibition. We didn't want to rehash old ideas. We really wanted people to start thinking about it based on the brief.
Sharmin: A few of them will be showing their existing work, but most of them are showing new ones. But we wanted it to be new works because our personas change; our personas would have been different one year ago or five years ago, and that's why we needed it to be current. I think there are a number of artists who have looked at their past work and how it has evolved now. So they've either added on to it, or possibly taken a different angle. It's interesting because then the art becomes a process or a documentation of self.
Was there any consultation on your part as curators?
Vignes: I think my role, for instance, was to try to understand and see what the artists were thinking about their own work, and then push them to think further in terms of how they were approaching the project, how they were processing what they were feeling and thinking, and how they were going to exhibit the work. It's a different kind of curatorial stance, because with Obscura Festival the works exhibited are already complete. So this is very much raw and new.
But for me, what was important was to give them a way to help them transcend what they were doing, into something greater. So it was very conversational. I kind of encourage them to think about the work differently, because sometimes you can be very much within your own headspace when you think about your own work. It really helps when you have someone from the outside looking at it and noticing different details that you may have previously missed, or see the relationship between your old and new work. So that's where the work starts to take on different manifestations.
person(a): an investigation into self opens on 31 October and runs until 8 November at Black Box, Publika. Head here for more details.