Can't wait for the new Star Wars film? Royal Selangor will ease your hunger pangs with special pop-up stores inspired by the franchise
It's no secret that the whole world is mighty excited about the new Star Wars: The Force Awakens film. Following the franchise film's new undertakings by Disney, the new film is a revival old and new fans can't stop talking about. Royal Selangor, of course, is one of them.
In anticipation of the new Star Wars, Royal Selangor had launched a new special collection earlier this year, in collaboration with The Walt Disney Company Southeast Asia, to bring the iconic film franchise's favourite characters to life with precious pewter.
As the opening of the film is just around the corner, fans, collectors and gift-hunters alike can get a closer look at these limited edition pieces at special pop-up stores in Mid Valley Megamall and One Utama Shopping Centre. From 16 November to 27 December, an array of creative memorabilia - from figurines to tumblers, mugs, USB flash drives, a trinket box and cufflinks - will be the centre of the pop-up stores.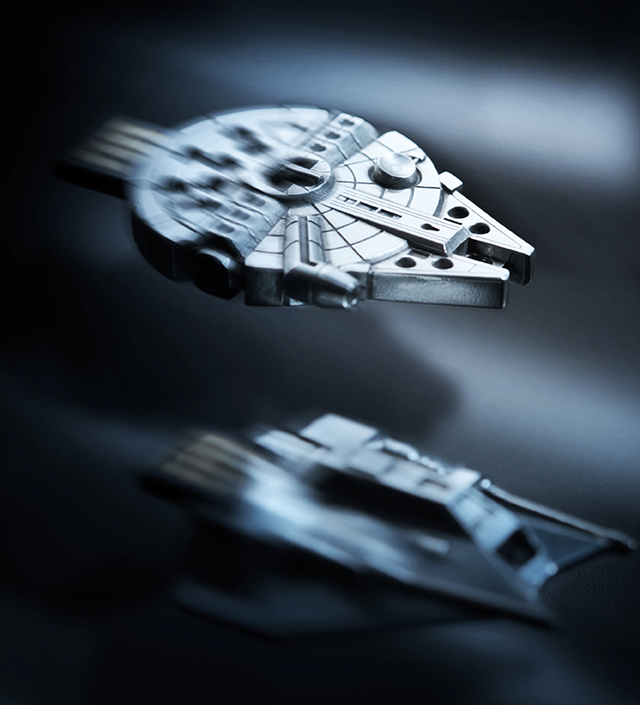 One of the main highlights of the collection's line-up is the limited edition eight-inch figurines of the characters that first defined Star Wars: Darth Vader, Han Solo and Princess Leia. Also available are smaller four-inch figurines of Yoda, the Stormtrooper and Boba Fett.