The "Volez, Voguez, Voyages – Louis Vuitton" exhibition takes you through the spirit of the Maison
Launched earlier this month, the Volez, Voguez, Voyagez - Louis Vuitton exhibition immerses its visitors into nine chapters that chronicle Louis Vuitton's story from 1854 to the present day. Curated by fashion author Olivier Saillard, the exhibition takes place at the Grand Palais in Paris, the iconic museum complex in which Louis Vuitton has historic links since the 1900s.
As the Grand Palais was constructed in 1990 during one of the biggest Universal Exhibitions in Paris which drew in some 48 million visitors, Louis Vuitton was there to witness this grand event. It was George Vuitton, son and heir of the founder himself, who had organised an entire section dedicated to "Travel & Leather goods." The booth, constructed in a shape of a merry-go-round, found itself in the spotlight while it presented Louis Vuitton's most innovative luggage and bags.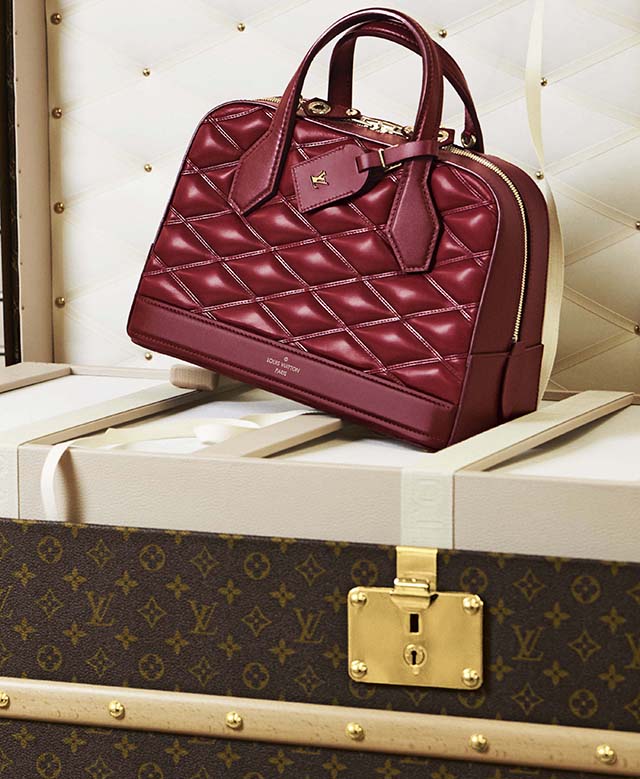 Thus, the Maison returns to this historic location with a thematic path of nine chapters, conceived and designed by Robert Carsen. The exhibition opens with an antique malle - an absolute symbol of Louis Vuitton, followed by objects and documents from Louis Vuitton's patrimony, as well as a section dedicated to craftsmanship. The exhibition also features a selection of pieces from the archives of the Palais Galliera, Musee de la Mode de la Ville de Paris.
The exhibition runs until 21 February 2016. More information on the exhibition here.