This week's entertainment headlines include the stunning Gigi Hadid showing off her baby bump, Beyonce's new video for her song 'Brown Skin Girl' and more
Hello, pop culture vultures! Here's another round-up of the latest news in the entertainment circle you might have missed:
Beyoncé drops new music video for 'Brown Skin Girl' and we are captivated
Beyoncé has yet again come to serve with the release of her new video for her song 'Brown Skin Girl'. The music video features appearances of her daughter Blue Ivy, Kelly Rowland, Naomi Campbell, actor Lupita Nyong'o, singers Saint Jhn and WizKid, and many others. The video was first premiered on Good Morning America, according to Variety.
While a video was released earlier last year for her companion album for The Lion King film, the new video is to be for her Black Is King visual album. The video is directed by Jenn Nkiru and follows the feel of Beyonce's more recent videos, being an amazing representation of art with stunning scenes and fashion. The music video showcases the beauty of all the different tones of brown skin and how we should all cherish its beauty.
Gigi Hadid showing the world her baby bump in a gorgeous maternity photoshoot 
The 25-year-old model Gigi Hadid is soon to be a mother to her first child with Zayn Malik! Celebrating her growing baby belly with a photoshoot, according to E! News, the stunning pictures were taken in July and the model's look was chosen for her by stylist Gabriella Karefa-Johnson, along with makeup by artist Erin Parsons.
This is the first time Gigi has let her fans see her full baby bump as the model has been taking a reserved approach regarding the media and her pregnancy. According to E! News, she felt that in light of everything going on in the world, her social media platform should be used to talk about those more pressing matters versus her pregnancy. The young mother-to-be has chosen to enjoy the experience of her pregnancy without the stress of posting content and having to always look good.
A source told E! News that the couple has been enjoying their time together, designing the nursery, picking out items, and reading pregnancy books. 
Alvin Chong releases new song 'Sayangku Salmah'
Alvin Chong, the young music artist and actor from Penang, has finally released his new single 'Sayangku Salmah'. The song first premiered on the 14 August via TikTok as the #SayangkuSalmahChallenge. Thus far, the highly-anticipated song has received a lot of love and is now available on all streaming platforms.
An Honest Mistake launches their first remix of 'IDGAD'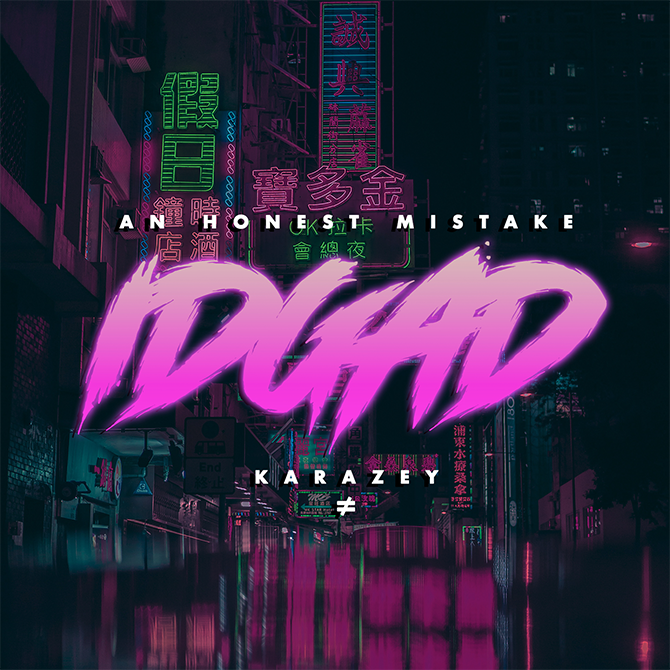 The 'IDGAD' remix by Karazey is the first release of the three-part extension of An Honest Mistake's single, 'I Don't Give A Damn', which was released earlier this year in June. At the young age of 17, the Kajang-born producer's take on the song will take you on a rollercoaster of emotions.
The second remix of the 'IDGAD' single, produced by Darren Teh, will be released on September 11 and will take you back to the 80s, closely followed by the final remix that will be released on the September 25 and which will be produced by DJ Yang2. If you like what they have so far, do stay tuned.
For more pop culture news, head over here.