The downfall of Harvey Weinstein started in 2017 when The New Yorker published an investigative article by Ronan Farrow detailing allegations of sexual misconduct against him
This is a classic example of "the good will always prevail". If you have been following the Harvey Weinstein episodes throughout the past few years, this is a result you'd (most definitely) get behind. On 11 March 2020, Harvey Weinstein was told that he will be sent to jail for 23 years! Yes, more than two decades behind bars for the 67-year-old former Hollywood producer. The verdict, decided in a New York courtroom, is the culmination of a case that sparked the #MeToo movement—encouraging more women to speak out against sexual abuse. Oh, Harvey.
What did Harvey do?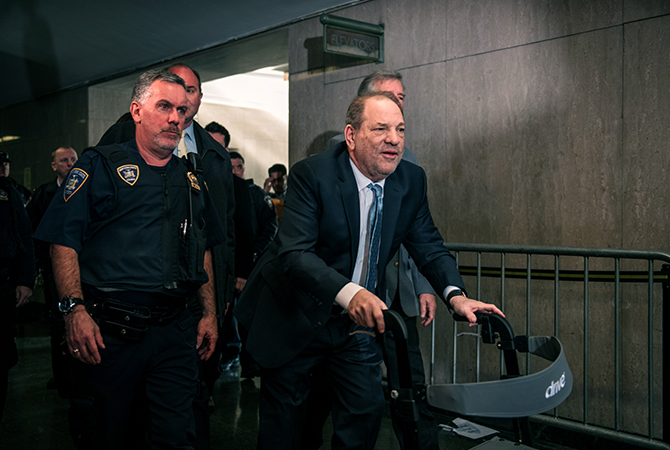 Harvey Weinstein was sentenced to 20 years in prison by Judge James Blake for criminal sexual act. The other three years are for rape. Both convictions will run consecutively. Harvey Weinstein will also have to register himself as a sex offender when he gets out.
The jury took five days to deliberate and agree on a verdict. The charges were based on the following: (i) Miriam Haley's testimony that Weinstein forced oral sex on her in 2006 and (ii) Jessica Mann's testimony that he raped her in 2013. During the sentencing, Haley and Mann were both present—seated between Tarale Wulff, Dawn Dunning, Lauren Young, and Annabella Sciorra; all of whom testified in the trial about Weinstein's assaults.
Haley, one of the two women he was convicted of assaulting, said this in court: "What [Weinstein] did not only stripped me of my dignity as a human being and a woman, but it crushed my confidence".
Mann also commented in court, saying, "I want to remind you I told Harvey 'No'... I thought I would be able to assert my no and reserve the right to my autonomy".
What did Harvey say?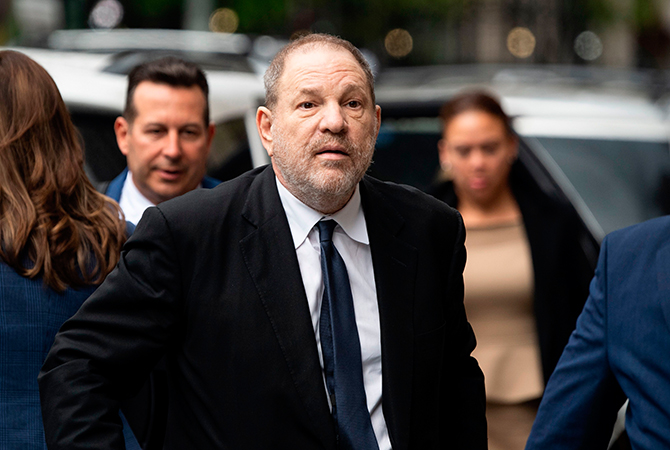 While he did not testify during the trial for the two felony charges, he did speak up before the judgement was revealed. "First of all, to all the women who testified, we may have different truths, but I have great remorse for all of you. I have great remorse for all the men and women going through this crisis right now in our country," he said before continuing with, "You know, the movement started basically with me, and I think what happened, you know, I was the first example, and now there are thousands of men who are being accused and a regeneration of things that I think none of us understood". Harvey also mentioned that he has not seen any of his children since the New Yorker. In the comments that went on for about 20 minutes, he also bragged about the funds he raised after the 11 September terrorist attacks and Superstorm Sandy. You can read the full transcript here.
The disgraced film producer, who appeared in court in a wheelchair, pleaded for leniency through his lawyers. Since October 2017, dozens of women have come forward with allegations—against Weinstein—of sexual misconduct.
Can I still watch Harvey's films?
This is a question of many of our minds. If you love films produced by Miramax such as Pulp Fiction and Shakespeare in Love; as well as movies by The Weinstein Company such as Django Unchained, Silver Linings Playbook, Inglourious Basterds, The Imitation Game, The Butler, and The King's Speech, don't worry. Of course there's the ongoing debate of whether you should separate the art/work from the perpetrator but that's everyone's personal prerogative. Consume anything you desire—as long as you don't harm anyone.
Talking about Hollywood, it was revealed that Ben Affleck was on Harvey Weinstein's "red flag list,". Part of over 1,000 unsealed documents, the list features names of people Weinstein was worried could be speaking out in 2017 about his sexual conduct with women. Among the 70 names on the list are former Weinstein Company executive, Irwin Reiter; Russian Doll creator Leslye Headland; and producers, Megan Ellison and Donna Gigliotti.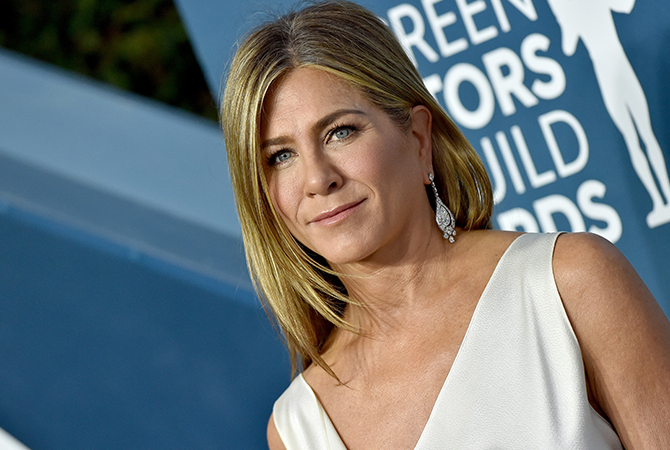 That isn't all! Another unsealed document showed Harvey Weinstein saying, "Jen Aniston should be killed". In an email, Weinstein said this when responding to a reporter who was seeking comment about an allegation that he had groped the Friends actress.
The documents consisted of a multitude of emails that highlighted messages he sent to network executives from NBC Universal, and billionaire leaders and politicians, such Michael Bloomberg and Jeff Bezos.
What's next for Harvey?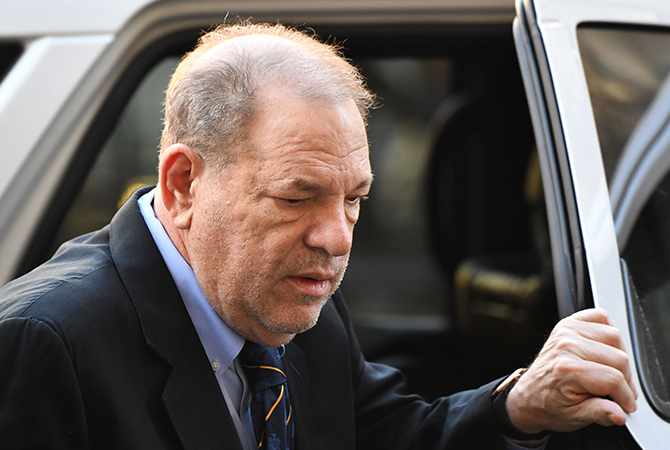 Well, prison. Due to chest pains he experienced while at Rikers Island jail, he was transferred to Bellevue Hospital in New York for treatment. This occurred after his conviction.
It's not over for Mr. Weinstein—he still faces charges in Los Angeles: with raping one woman and sexually assaulting another over a two-day period in 2013 (both separate incidents, by the way). According to the Los Angeles County District Attorney Jackie Lacey, Weinstein will go to trial for felony charges of forcible rape, forcible oral copulation, sexual penetration by use of force, and sexual battery by restrain. Oops. No official date has been announced for this yet. Will the New York conviction affect the Los Angeles verdict? We'll just have to wait and see.
Well...
As of today, around 80 women have spoken out against Harvey Weinstein, including the likes of Romola Garai, Mira Sorvino, Gwyneth Paltrow, Angelina Jolie, Cara Delevigne, Rose McGowan, Lysette Anthony, Lena Headey, Lupita Nyong'o. Brit Marling, Natassia Malthe, Annabella Sciorra, Paz de la Huerta, Salma Hayek, Ashley Judd, Uma Thurman, Emma Loman, and Kaja Sokola. While no amount of jail time can repair the lives that were affected, this is a powerful and monumental lesson to all.
The #MeToo movement has fueled many of us to stand up for what's right—for ourselves and for others. If there's a need to look for a silver lining from the atrocious acts of Harvey Weinstein, it's that. Let's always be there for each other; calling out things that are wrong and ensuring that justice always prevails. Also—make sure to take the necessary steps to protect yourself from the COVID-19 pandemic that's going on right now.