Here's a mini guide to the creative arts festival which kicks off tomorrow!
Back for its 16th year, Urbanscapes will take over KL from 3 till 18 November with an exciting series of music shows, art exhibitions and installations, community markets, talks and workshops. It's alright if you have no getaways booked for the holiday season, because you'll find that there is plenty to do in our own backyard for the next three weekends: 
MUSIC
Urbanscapes is set to deliver a whopping 20 music events this year to satiate music lovers. Besides the big shows like Khalid's sold-out concert and the Unlimited Grooves Festival featuring Wolf Alice, Phum Viphurit, Se So Neon, Bil Musa, Midnight Fusic and more, there are also a string of showcases and music launches happening at the Urbanscapes House and The Bee @ Publika. Other highlights include:
8/11 - Unlimited Grooves Festival Pre-Party ft. Zee Avi and Alvvays @ Chin Woo Stadium
8/11 - Q Sound & The 2nd Line @ The Bee, Publika
9/11 - A Very Indie Showcase ft. Fazz, Billie Blue & The Nowhere Men and Brendan de Cruz @ The Bee, Publika
11/11 - Nu-santara ft. Noh Salleh, Altimet and monoloQue @ Chin Woo Stadium
11/11 - Unboxing This Way Up Records ft. Airliftz, Lunadira and Allester Shaun @ Urbanscapes House
16/11 - Talitha Tan's Boys EP Heartbreak Party @ Urbanscapes House
17/11 - Lindy Hop Live ft. The Frankie Sixes @ Urbanscapes House 
Full music line-up here.  
ARTS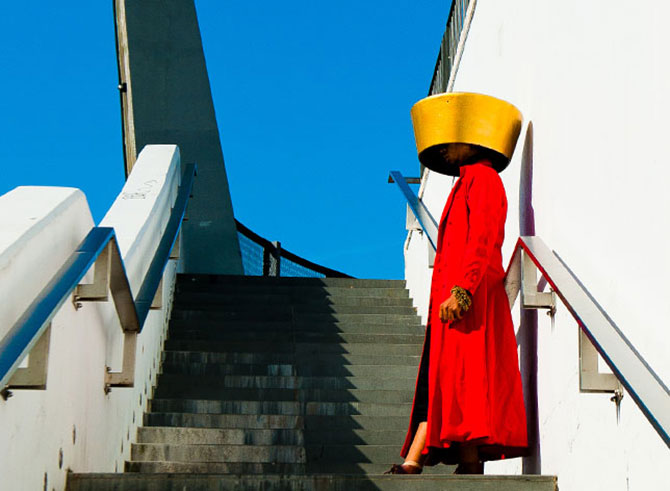 From immersive exhibitions and outdoor installations, to pop-up performances and walking tours, Urbanscapes has a fantastic arts line-up this year, and they are free and open to the public too. Don't miss large-scale pop-ups like Wayang @ Warung Panggung: Nu-KL by Hidity.Lab (where a reimagined future of KL is projected on walls around and nearby River Of Life), Arus by Bono Stellar (a mesmerising outdoor installation at Medan Pasar) and Immersio 2.0 (a multi-sensory audio-visual experience curated by Filamen).
There is also a unique walking tour in the form of Dancing in Place by MyDance Allicance, which will bring you through several historical sites in KL along with corresponding dances, allowing you to see these spaces in a new light. 
Full arts line-up here.
TALKS / MARKETS / COMMUNITY PROGRAMMES
Catch Make It Happen's first conference at this year's festival, a gathering point for creatives and the curious with talks that revolve the creative industry. Other big happenings include a special Urbanscapes edition of Riuh, an artful weekend filled with installations, DIY workshops and screenings at The Zhongshan Building, and experiential exhibition This Is Home by The Picha Project.
Full line-up here. 
With so much going on, it's impossible to list them all. Discover the all-encompassing creative arts festival in its entirety at the website.